Newt Gingrich addresses Alabama Farmers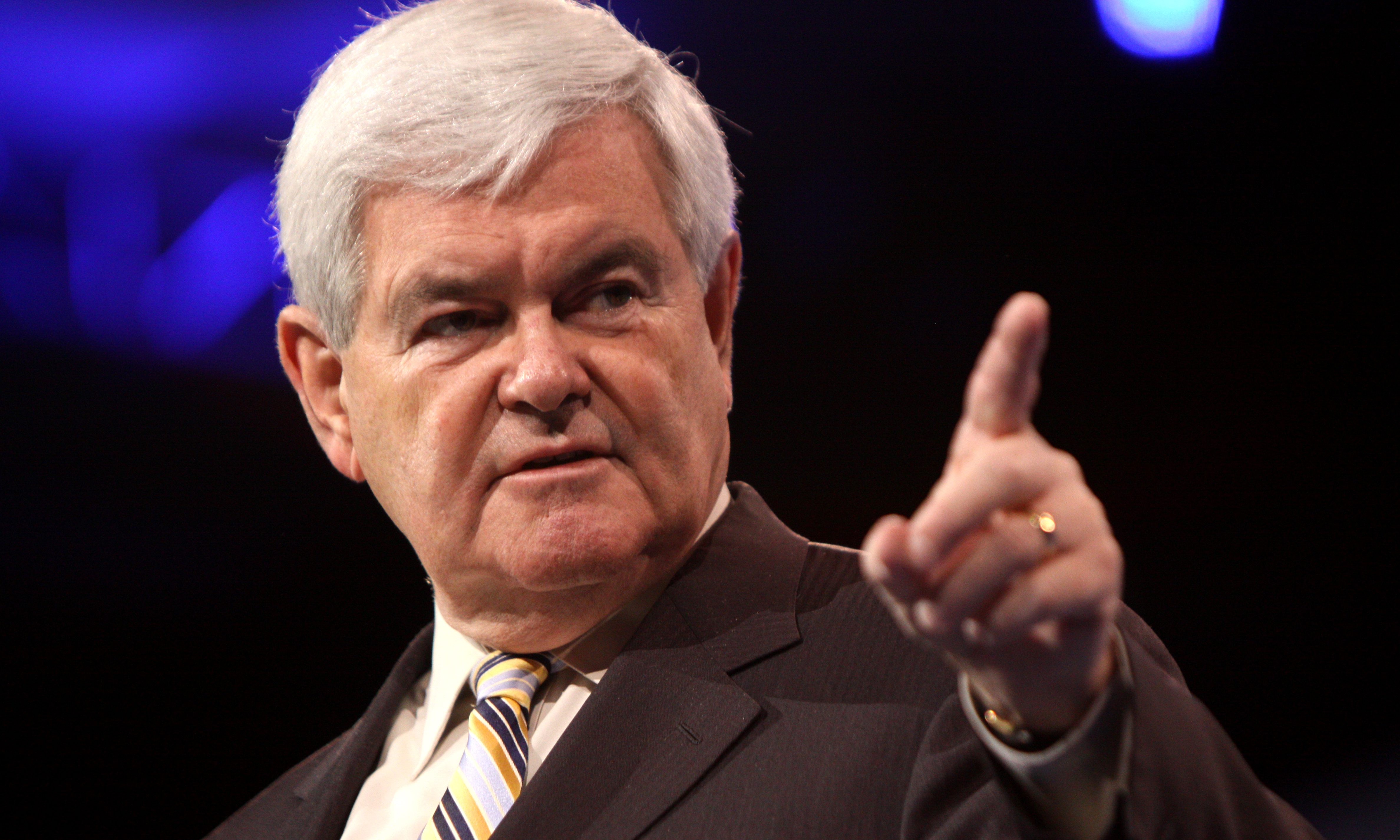 Former U.S. Speaker of the House Newt Gingrich was in Montgomery to address the 97th meeting of the influential Alabama Farmers Federation (ALFA) Monday. Nearly one thousand farmers and business people from supporting industries were in attendance.
ALFA President Jimmy Parnell said that he is a huge Fox News fan, and Gingrich always adds something to any of the Fox News shows when he is a contributor.
"I consider him an expert on political ideas and issues," Parnell said.
Gingrich said that why the politics in Washington are so tense, "Goes back to election day in 2016. The left is still mad because of Trump's victory."
Gingrich said that special prosecutor Robert Mueller "Is a faithful representative of the old establishment."
"Brett Kavanaugh is such a nice person, he coaches his daughter's basketball team while working as an Appeals Judge, it is hard to get mad about him," Gingrich said. "For the first time since Earl Warren was appointed, which Eisenhower said was his biggest mistake, we are going to have a center-right court. That is why they got so upset."
The left has been using the court to implement social change that they could not pass through the Congress or the state legislatures, Gingrich said.
"Congress passed 17 deregulation bills," Gingrich said. "If it is repealed by the Congress you can't restore them by executive order you have to change the law."
"Trump has continued with deregulation," Gingrich continued. "Then Trump did the worst thing he could have done and he went to the United Nations and said that being proud of your country is a good thing." And the left went ballistic, Gingrich claimed.
The former speaker said that having been in Washington since 1978, the bipartisanship of the past "is greatly exaggerated, but now the tension is now real and very deep. The two parties represent radically different visions of America. The left sees tax cuts as terrible because it takes money out of Washington and puts it back in Alabama. Taking money out of Washington takes power away.
"What we have now is the largest leftwing resistance since the Vietnam War," Gingrich said.
The former Congressman from Georgia said that he is not going to defend everything Trump does and that once he told the president, "Ten percent less Trump would be more effective, and he said are you talking about my Tweets."
Gingrich said that Trump had a good meeting with China on trade at the G20 meeting in Buenos Aries, but "It is impossible for CNN and the New York Times to say that Trump had success in Buenos Aries."
Gingrich said that Trump only sleeps about four or five hours a night and gets up and goes on Twitter. By 7 or 7:30 a.m. he has put out ten tweets "And there are 40 to 45 million people in his network. His network is larger than any two of the TV networks."
"Part of what is going on is personality-driven," Gingrich said. "Ninety-two percent of the press coverage has been negative over the first two years."
Despite this Trump has 48 percent approval in one poll and 44 percent approval in another poll. That is higher than Reagan was at the same point in his presidency.
"The New York Times likes (French President Emmanuel) Macron," Gingrich said. "Macron is at 26 percent approval. Even though he is 20 percent lower he gets good coverage because the left like him. I lived in France and one thing about the French is that they don't like change. In Paris, people are rioting because he raised the price of gasoline. The French will pay over $7 a gallon. The people are upset because the elites are so concerned about global warming that they don't want the people to be able to drive anymore. In Italy, the two populist parties, one conservative and one liberal just destroyed the old ruling parties."
"We had 17 candidates running for President in the Republican Party," Gingrich said. "Why Trump won was that the Republican base was so angry at Washington they lost hope in regular reform. John Kasich is a good guy. He came in and said I was a good governor and they said we were afraid of that. Jeb Bush said he was an even better governor. Lindsey Graham said I was a good Senator and they weren't interested."
They voted for Trump because he was kicking over the table. Sixty-three percent of the voters wanted an outsider.
Gingrich said that Trump sat down with the Heritage Society and came up with a list of judges.
"Almost every social conservative in the country said that if he will do that I can support him," Gingrich said. "In that one zone alone (appointing conservative judges) Trump will be a really historic President.
Gingrich said that in the election "We got two seats in the Senate and need to pick up more seats one of them could be in this state in 2020." In the House, Obama lost more seats in 2010 and Clinton lost more seats in 1994. Both lost more seats in the first term than Trump. Both of them were re-elected.
"In 2016 we had more Republican legislators than ever in the history of the Republican party," Gingrich said. In this election, "They had a net gain of 200 (state legislature seats). We have about 4000 state legislature seats. They have about 2000."
Gingrich said that the Mueller investigation is an "Unconstitutional coup d'etat by a federal prosecutor. Ultimately, I think he will fail because there is nothing there."
Gingrich acknowledged that it is "Probably true" that Trump discussed building a building in Moscow. "He is a businessman and people who build buildings like to build buildings. The Russians might have done something stupid. Some of the Trump people might have done some things that were stupid." "It will be a political issue. Is that enough to defeat him? My hunch is that if the economy is good, he will get reelected."
"It is too far out to predict what will happen in 2020," Gingrich said. If I had stood here in 2014 and said that Donald Trump would be elected President you would think I was nuts. If I had said in 1990 that Bill Clinton would beat President Bush when he had 90 percent approval you would not have believed me. "You can't tell this far out what is going to happen in two years. But it is going to be tumultuous because the left is bitter."
"The Republican Party is increasingly a Trump Party," Gingrich said. "The never Trumpers are going home."
"I'm delighted at the number of people here," Gingrich said. "I wish I could reach into each of your hearts and convince you how important it is to protect this country … and how big of a difference you can make."
"What you have on the left is a deliberate amnesia," Gingrich said. "Because they don't want us to know our history." That the liberals have control in all of our colleges and universities has gotten to be a huge problem. It has even spread down to the high schools. "Reagan said what they don't know that is dangerous it is what they know that isn't true."
"If you really studied and understood the history of this country, then you would be a patriot and a nationalist," Gingrich said.
President Parnell said of Gingrich's comments, "I learned a lot. I have been a fan for a long time."
Alabama Governor Kay Ivey (R) told the group: "Friends, let me begin tonight, by saying thank you to each and every one of you. Thank you for the tremendous support you have given me. I am truly humbled and honored."
Chris and Jordyn Upchurch who have 400 acres north of Lineville in Clay County were also honored. They have 3 chicken houses and a beef cattle herd of 130 brood cows that has grown from his start of just seven cows when he was a boy. They also harvest hay both on their farm and on farms of other farmers and they clean out chicken houses for other farmers. The Upchurch's are fourth and fifth generations Alabama farmers. Jordyn and Chris and their infant son, Charlie, were chosen as the 2018 outstanding farm family of Alabama.
Agriculture and forestry are by far the largest industries in Alabama.
Opinion | Electing Tuberville could cost Alabama billions
If your conscience or decency isn't enough, vote your wallets.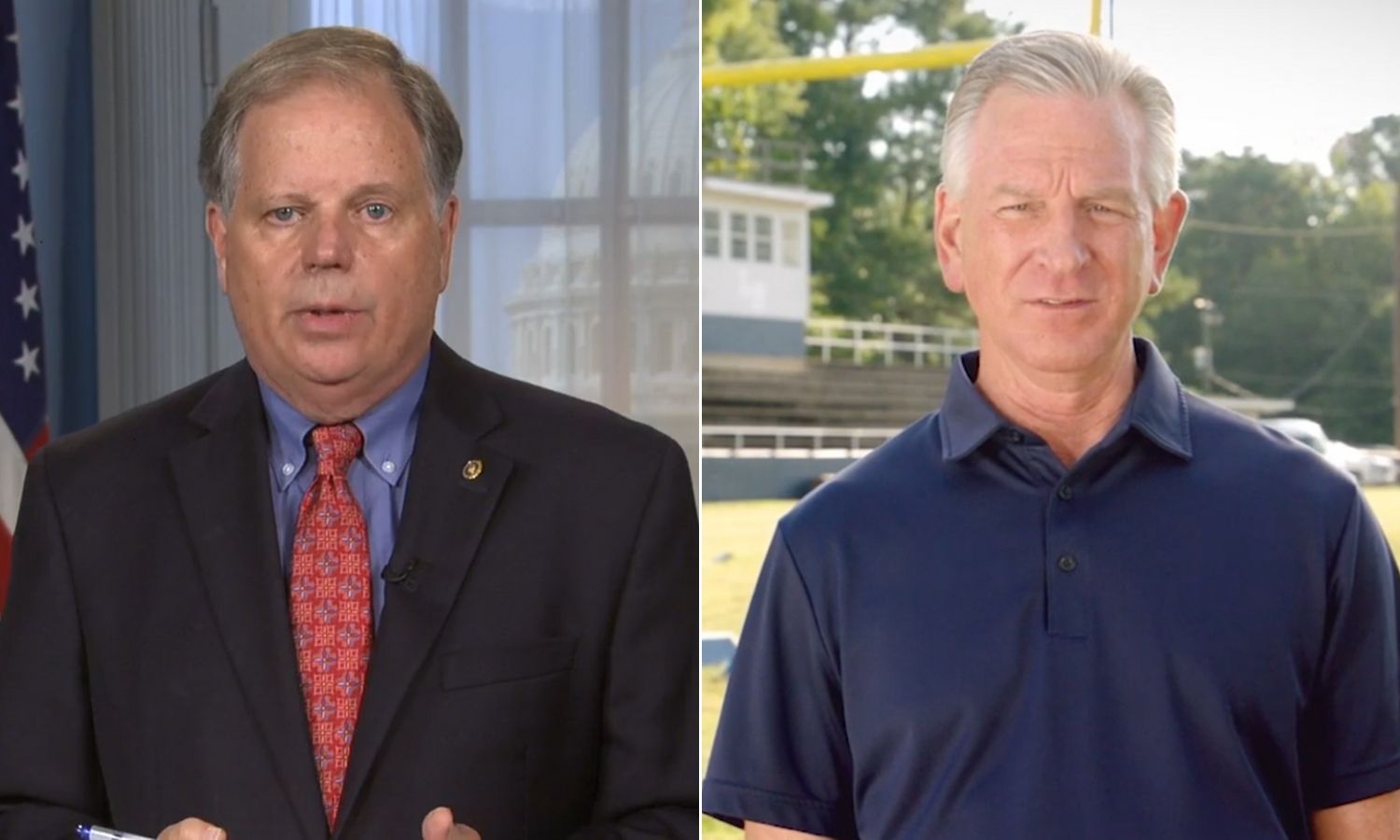 Money matters in Alabama. Oh, I know that we're not supposed to say that out loud. That we're supposed to promote our image of southern grace and hospitality, of churchiness and care, of rich people never getting into heaven. 
But the truth is greed is our biggest character flaw in this state. 
Every problem we have can be traced back to our unending thirst for dollars. Our ancestors didn't keep slaves because they hated black people. They did it because they loved money and the difference in skin color gave them an excuse — a really, really stupid excuse — to mistreat other humans to take advantage of the free labor. 
Our rivers and lakes and dirt aren't filled with poisons from factories because we're too dumb to understand how this works. They're that way because our politicians are paid off to turn a blind eye to the dumping of toxic waste. 
Our schools aren't terrible because we have dumb kids or bad teachers. It's because we're too cheap to pay for them. 
You see what I mean? It's our lust for the almighty dollar. Every time. 
We love money. 
Which makes me seriously wonder why so many people in this state are going to vote for a man who will cost us all — and especially our biggest businesses — so much of it. 
Tommy Tuberville will be like a money vacuum for Alabama. Billions of dollars will vanish for this welfare state that relies so much on federal contracts, federal programs and federal dollars. 
If you doubt this, don't simply take my word for it. Just Google up the press releases from Sen. Richard Shelby's office from the last, say, six years — the most recent span in which Republicans have controlled the Senate. 
Almost every single release is about Shelby securing millions or billions of dollars in federal funding for this project or that project, getting the state's share of dollars from a variety of different programs and initiatives implemented by Congress. 
Shelby and I obviously have different political viewpoints, but it's hard to argue that the man has been successful in securing money for Alabama. Lots and lots of money. 
Money for airports and roads. Money for defense contractors in Huntsville. Money for the port in Mobile. Money for car manufacturers. Money for farmers. 
Money. Money. Money. 
Shelby can do that because of three things: He's on the right committees, he's a member of the party in power and he's liked by the right people.
Tuberville will be none of those things. 
Most pundits are predicting that Democrats will take over the Senate, tipping the balance of power and giving the party control of both houses and the White House. 
That automatically means that a first-time senator in the opposition party will have little to no say in any decisions. 
But what's worse for Tuberville, and for Alabama, is that other Republicans don't like him either. 
Establishment Republicans essentially openly campaigned against Tuberville in the primary, tossing tens of millions of dollars behind his opponent, Jeff Sessions. They even favored third-place finisher Bradley Byrne over Tuberville. 
It's not hard to understand why — he's clueless. 
I know that's a Doug Jones talking point, but this one happens to be true. Let me give you an example: On Thursday, Tuberville tweeted out what was meant to be a shot at Jones, claiming that Alabama's current senator wouldn't meet with Trump's Supreme Court nominee because Jones knows "he won't have much time in the Senate to work with her."
If you're unaware, the Senate doesn't "work with" the Supreme Court. They're separate entities. 
Combine that with his other nonsensical answers on COVID relief, school reopenings, the Voting Rights Act, senate committee assignments, education, foreign affairs — really, the list is almost endless — and it shows how little work he's put in over the last two years to understand this job he's applying for. 
Now, that might be just fine with Alabama voters who care more about the party affiliation and owning the libs, but it's not OK with grownups who take the job of running the country seriously. 
And those people — both Rs and Ds — don't like Tuberville or his here-for-an-easy-check-like-always approach to one of the most serious jobs in the world. 
He will be frozen out of the most sought after committee assignments. His voice will carry zero weight. His presence will be all but forgotten. 
And in the process, so will Alabama. Especially in two years, when Shelby retires and his senior status is lost. 
In the meantime, Jones is highly respected by senators on both sides of the aisle. He already has a presence on top committees, and is so well liked within the Democratic Party that he's on the short list to be Joe Biden's AG, should he not be re-elected. 
The choice seems pretty simple. On the one hand is a competent, prepared and serious statesman who knows how to maneuver his colleagues to get the most for the state. On the other hand is an unprepared, uncaring, lazy carpetbagger who doesn't understand any process. 
If your conscience or decency isn't enough, vote your wallets.