OSIRIS-REx Spacecraft arrives at Bennu Asteroid
NASA's Origins, Spectral Interpretation, Resource Identification, Security-Regolith Explorer (OSIRIS-REx) spacecraft completed its 1.2 billion-mile journey to arrive at the asteroid Bennu. The spacecraft executed a maneuver that transitioned it from flying toward Bennu to operating around the asteroid.
The spacecraft is now about 11.8 miles or 19 kilometers from Bennu's Sun-facing surface. OSIRIS-REx will begin a preliminary survey of the asteroid. The spacecraft will commence flyovers of Bennu's north pole, equatorial region and south pole, getting as close as nearly 4 miles or 7 kilometers above Bennu during each flyover.
The primary science goals of this survey are to refine estimates of Bennu's mass and spin rate and to generate a more precise model of its shape. The data will help determine potential sites for later sample collection.
OSIRIS-REx's mission will help scientists investigate how planets formed and how life began, as well as improve our understanding of asteroids that could impact Earth. NASA scientists believe that asteroids are remnants of the building blocks that formed the planets and enabled life. Those like Bennu contain natural resources, such as water, organics and metals. Future space exploration and economic development may rely on asteroids for these materials.
"As explorers, we at NASA have never shied away from the most extreme challenges in the solar system in our quest for knowledge," said acting director for NASA's Planetary Science Division Lori Glaze. "Now we're at it again, working with our partners in the U.S. and Canada to accomplish the Herculean task of bringing back to Earth a piece of the early solar system."
The mission's navigation team will use the preliminary survey of Bennu to practice the delicate task of navigating around the asteroid. The spacecraft will enter orbit around Bennu on Dec. 31 — thus making Bennu, which is only about 1,600 feet or 492 meters across — or about the length of five football fields — the smallest object ever orbited by a spacecraft.
It's a critical step in OSIRIS-REx's years-long quest to collect and eventually deliver at least two ounces or 60 grams of regolith, essentially dirt and rocks, from Bennu back to Earth.
Starting in October, OSIRIS-REx performed a series of braking maneuvers to slow the spacecraft down as it approached Bennu. These maneuvers also targeted a trajectory to set up Monday's maneuver, which initiates the first north pole flyover and marks the spacecraft's arrival at Bennu.
Dante Lauretta is the OSIRIS-REx principal investigator at the University of Arizona in Tucson.
"The OSIRIS-REx team is proud to cross another major milestone off our list — asteroid arrival," said Lauretta. "Initial data from the approach phase show this object to have exceptional scientific value. We can't wait to start our exploration of Bennu in earnest. We've been preparing for this moment for years, and we're ready."
The OSIRIS-REx mission marks many firsts in space exploration. It will be the first U.S. mission to carry samples from an asteroid back to Earth and the largest sample returned from space since the Apollo era. It's the first to study a primitive B-type asteroid, which is an asteroid that's rich in carbon and organic molecules that make up life on Earth. It is also the first mission to study a potentially hazardous asteroid and try to determine the factors that alter their courses to bring them close to Earth.
Rich Burns is the project manager of OSIRIS-REx at NASA's Goddard Space Flight Center in Greenbelt, Maryland.
"During our approach toward Bennu, we have taken observations at much higher resolution than were available from Earth," said Burns. "These observations have revealed an asteroid that is both consistent with our expectations from ground-based measurements and an exceptionally interesting small world. Now we embark on gaining experience flying our spacecraft about such a small body."
When OSIRIS-REx begins to orbit Bennu at the end of this month, it will come close to approximately three-quarters of a mile or 1.25 kilometers to its surface.
In February 2019, the spacecraft will begin efforts to globally map Bennu to determine the best site for sample collection. After the collection site is selected, the spacecraft will briefly touch the surface of Bennu to retrieve a sample. OSIRIS-REx is scheduled to return the sample to Earth in September 2023.
Goddard provides overall mission management, systems engineering and the safety and mission assurance for OSIRIS-REx. The University of Arizona leads the science team and the mission's science observation planning and data processing. Lockheed Martin Space in Denver built the spacecraft and is providing flight operations.
Goddard and KinetX Aerospace are responsible for navigating the OSIRIS-REx spacecraft. OSIRIS-REx is the third mission in NASA's New Frontiers Program, which is being managed by NASA's Marshall Space Flight Center in Huntsville, Alabama, for the agency's Science Mission Directorate in Washington.
Marshall is a major employer in Alabama.
There is a lot of iron and frozen water in the asteroid belt that could be used for future deeper space exploration without having to mine those substances from Earth. There is also a lot of precious metals there. In 2013, NASA estimated that the gold, iron, nickel, water and other valuable elements there could be worth as much as $700 quintillion, $100 billion for each of the 7 billion people on Earth.
Congressional candidate James Averhart endorsed by list of U.S. dignitaries, retired military leaders
The 1st Congressional District Democratic candidate has been endorsed by a list of retired U.S. dignitaries and retired military leaders, his campaign said Wednesday.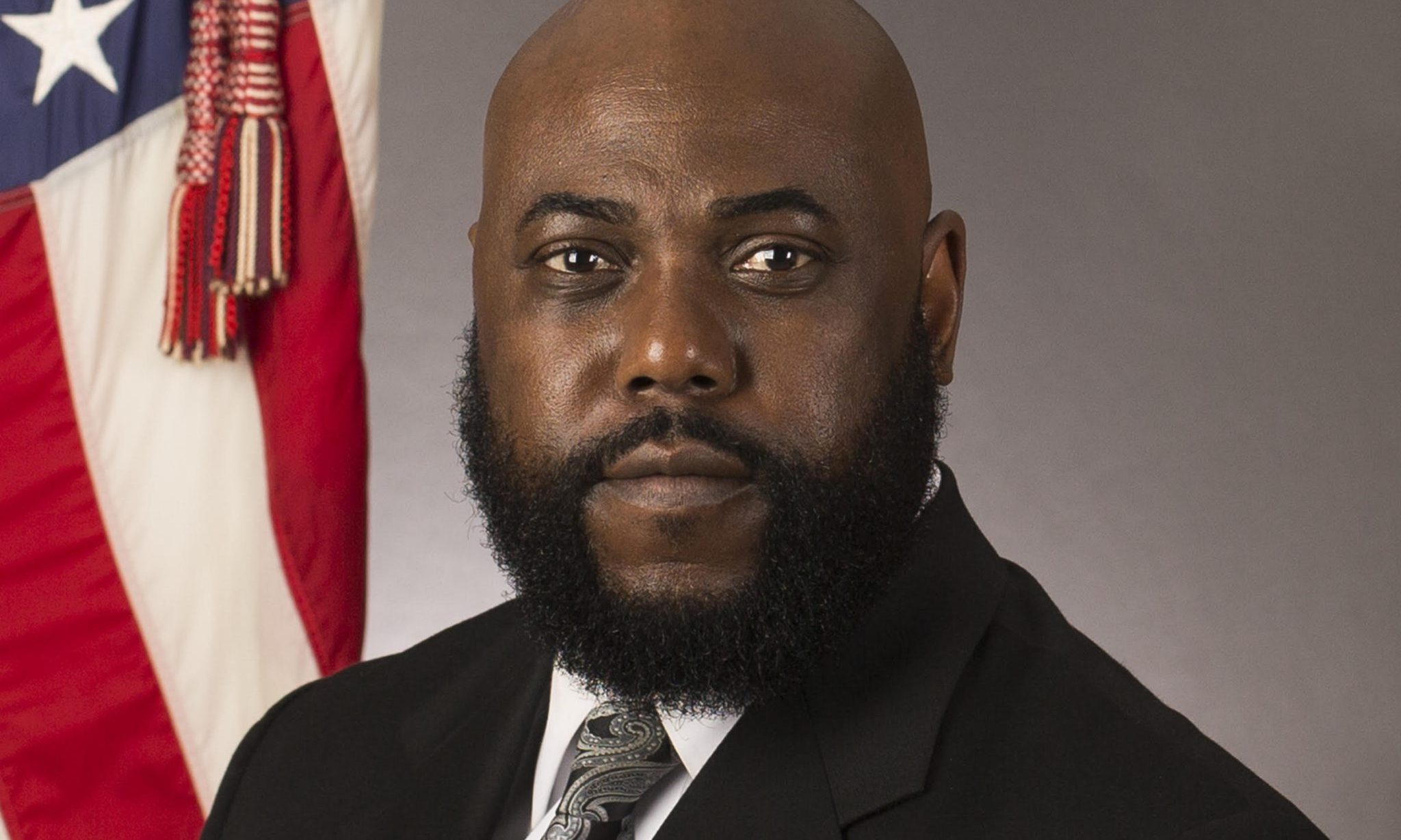 James Averhart, the Democratic candidate in Alabama's 1st Congressional District and a retired U.S. Marine, has been endorsed by a list of retired U.S. dignitaries and retired military leaders, his campaign said Wednesday.
"James Averhart is an integral leader — a man of principles and a patriot. He is the best choice to represent District One on The Hill," said Ambassador Theodore Britton, a World War II Veteran who was nominated by President Gerald Ford to serve as U.S. ambassador to the island nations of Barbados and Grenada.
Retired U.S. Marine Corps Lt. General Walter E. Gaskin, who served as commanding general of the 2nd Marine Division at Camp Lejeune, North Carolina, said Averhart is experienced in matters of government and policy and understands the lay of the land in Washington D.C.
"He will be ready to hit the ground running to get things done for the district, and moreover, be that bridge to unite the parties in Congress as well as the nation," Gaskin said in a statement.
"James Averhart is a strong dynamic leader who will get the job done. He is meticulous and a consummate professional that will advocate and work for all citizens of our district and Alabama," said Ambassador J. Gary Cooper, a retired Marine Corps major general who was nominated by President George H.W. Bush to serve as assistant secretary of the Air Force, Manpower and Reserve Affairs, and was nominated by President Bill Clinton to serve as U.S. ambassador to Jamaica.
"At a time when it seems that the Republican leadership is in lockstep with a president, who considers those in service to our great nation to be 'suckers' and 'losers,' is antithetical to what this country needs. We have over 30,000 citizens hospitalized and over 211,000 deaths due to coronavirus, which could have been prevented with sound, methodical leadership. We have been disappointed by this President and the Republican leadership standing with him. It is time for substantive change in our Nation's Capital," Averhart said.
"The American citizenry deserves and expects more of its leadership. We should no longer settle for those who continue to promulgate untruths and spew divisive rhetoric. We deserve leadership who will extol the truth and hold in high regard a united nation," Averhart said.
Avergart's Republican opponent in the Nov. 3 election is Mobile County Commissioner Jerry Carl.
The following are a list of Averhart's endorsements, according to his campaign:
Ambassador Theodore Britton
Nominated by President Gerald Ford to serve as U.S. Ambassador to the island nations of Barbados and Grenada
Served as the U.S. Special Representative to West Indian island nations of Antigua, Dominica, St. Christopher, Nevis, Anguilla, St. Vincent, and St. Lucia
Ambassador J. Gary Cooper 
Vietnam Veteran and Retired U.S. Marine Corps Major General
Nominated by President Bill Clinton to serve as U.S. Ambassador to Jamaica.
Nominated by President George H.W. Bush to serve as Asst Secretary of the Air Force, Manpower and Reserve Affairs.
Lieutenant General Ronald L. Bailey
First African American to command the 1st • U.S. Marine Division
Served as Deputy Commandant for Plans, Policies and Operations, U.S. Marine Corps.
Retired in 2017 following 41 years of service.
Lieutenant General Walter E. Gaskin
Served as Commanding General of the 2nd Marine Division at Camp Lejeune, NC Served as Commanding General, Marine Corps Recruiting Command, Quantico, Virginia
Served as Chief of Staff, Naval Striking and Support Forces-Southern Europe
Served as Deputy Commanding General, Fleet Marine Forces-Europe in Naples, Italy
Major General Cornell A. Wilson, Jr.
Served as Director, Reserve Affairs Division, Manpower and Reserve Affairs – Headquarters, U.S. MArine Corps, Quantico, Virginia.
Appointed by Gov. Pat McCrory, NC, to the position of Secretary of Military and Veterans Affairs.
Lieutenant General Willie J. Williams
Served as Director of the Marine Corp Staff
Retired in 2013 after serving 39 years in the U.S. Marine Corp.
Brigadier General John R. Thomas
Served as Director for Command, Control, Communications and Computers, U.S. Marine Corps.
Served as Director and Chief Information Officer, U.S. Marine Corp.