Analysis | The 2019 gas tax, gambling fight is under way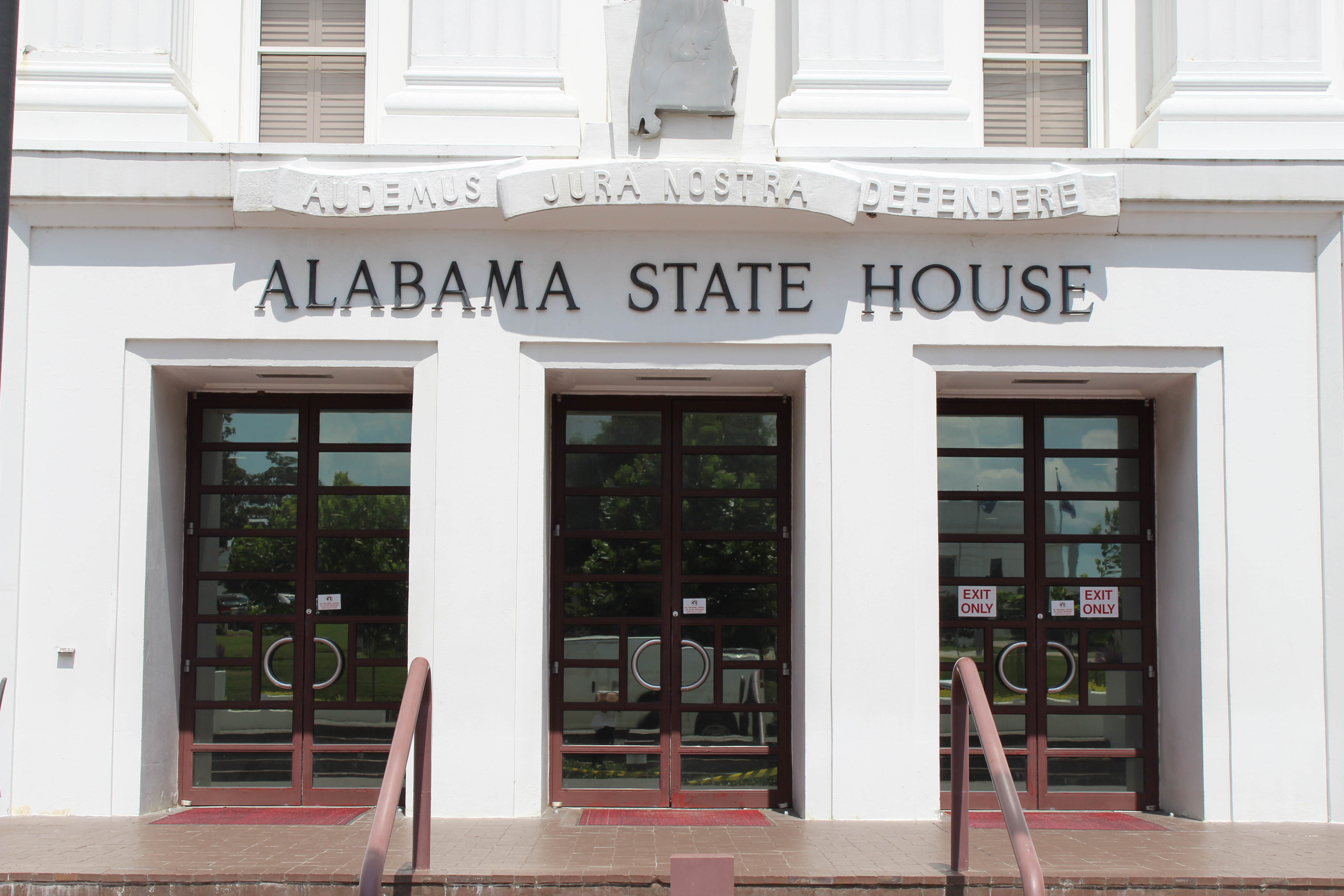 The fight over a gas tax increase has begun.
Just out of public view, lawmakers and lobbyists and business interests are working together and against each other to draw up bills that will increase Alabama's gas tax as much as 18 cents initially, depending on the type of fuel being purchased.
But there is broad disagreement between Republican lawmakers, reflected in soon-to-be-filed legislation, over the amount of the tax increase, the manner in which it can be increased and the way it can be spent.
APR viewed copies of multiple gas tax bills that are in various stages of completion, and while all shared the same general goal — increasing the tax on fuel in order to fund a variety of infrastructure projects throughout the state — the bills differed dramatically on basic features, setting up what is sure to be a contentious and problematic debate.
A debate that, insiders agree, is likely to open the door for gambling/lottery legislation.
In fact, sources have told APR that at least four different gambling/lottery bills are floating among lawmakers, as lobbyists, lawmakers and business interests push their favorites. As you might imagine, those bills also differ dramatically in scope, focus and support.
At the center of this entire debate is a basic need: Infrastructure.
Alabama's is terrible disrepair. And because the state routinely collects the lowest property and personal income taxes in the nation, the state is also broke and unable to repair its bridges and roads.
To make a dent in this problem, a study by one business-friendly group said an additional 32 cents would have to be added to current fuel prices.
Even the guys who sell road building equipment wouldn't vote for that, so the bills currently being shopped around start with figures well below that number. The most aggressive of the bills reviewed by APR — one allegedly backed by Senate leadership — would add 18 cents and tie future raises to a yet-to-be-determined index.
That bill would also allow for the legislature to float a bond issue, giving lawmakers a pot of money up front to dole out.
That bill is similar to one that failed in the 2018 legislative session, and it retains several provisions that caused its death, including failing to require the state highway department to provide specifics on proposed jobs and allowing jobs to be bid a few miles at a time instead of as a whole job. Republicans who are already wary of putting a tax increase on their political resumes were concerned that a failure to adequately control where the money goes could lead to an embarrassing misuse of funds.
Countering that bill is one drafted by a more conservative group of GOP lawmakers. It would increase the fuel tax by only a few cents, but it would establish a commission that could increase the tax by as much as 10 cents each year to fund qualifying projects. Critics of that bill say it doesn't provide enough guaranteed money to make a difference and places too much control in the hands of a commission.
For example, one longtime lawmaker said the way the bill is written it takes control of the Alabama Department of Transportation away from Gov. Kay Ivey and places it under the newly-formed commission — an astonishing power grab by legislators that would place them in control of millions of dollars. 
But while there is plenty of disagreement, oddly, the one area where lawmakers seem to agree is that there will be a need for additional revenue — both for infrastructure projects and for the usual expenses in the general fund budget. When the legislature last departed, the budget chairs in both houses warned of a huge shortfall in 2019 — as much as $350 million, they warned then. In recent months, that figure has eclipsed $500 million and is growing.
Adding necessary infrastructure projects will only increase the shortfall, which is where gambling/lottery bills come into play. And if you've been around for one of these fights, just sub in the problems for this one.
Except for one: conservative voter disapproval.
Internal polling conducted over the last few years by the GOP has shown that Republican voters in Alabama have gradually and steadily softened on lottery and gaming. In fact, one poll conducted in 2016 showed that nearly half of likely Republican voters in Alabama would approve full-fledged casinos. Lottery legislation, in that poll and one other in 2017, achieved better than 65 percent approval. And in two polls, a question that asked if Alabama voters should be given the chance to vote on gambling legislation received more than 90 percent agreement.
But approving of the sausage is one thing. Watching it actually be made is another matter completely. And that's typically where gambling legislation in this state falters.
The gambling/lottery bills being floated currently are excellent examples of Alabama's specific gaming issues. There is one that would provide for a lottery only, one that would allow for a lottery and slot machines at four specific locations, one that would allow for a lottery, full-fledged casinos with table games at a variety or locations and a compact with the Poarch Creek Indians, and one that would simply remove the ban on gambling in the state and set up a commission to decide the rest.
And most insiders predict additional bills are yet to come, along with alterations to the ones currently being shopped around.
For the first time in a few years, gambling proponents are optimistic that some form of gaming will be approved by lawmakers and wind up on a ballot in the near future. The state is desperate for cash — for multiple projects and to simply pay its annual bills — and there are few options left to find it.
Print this piece
Opinion | 1964 Goldwater landslide was beginning of Republican dominance in the South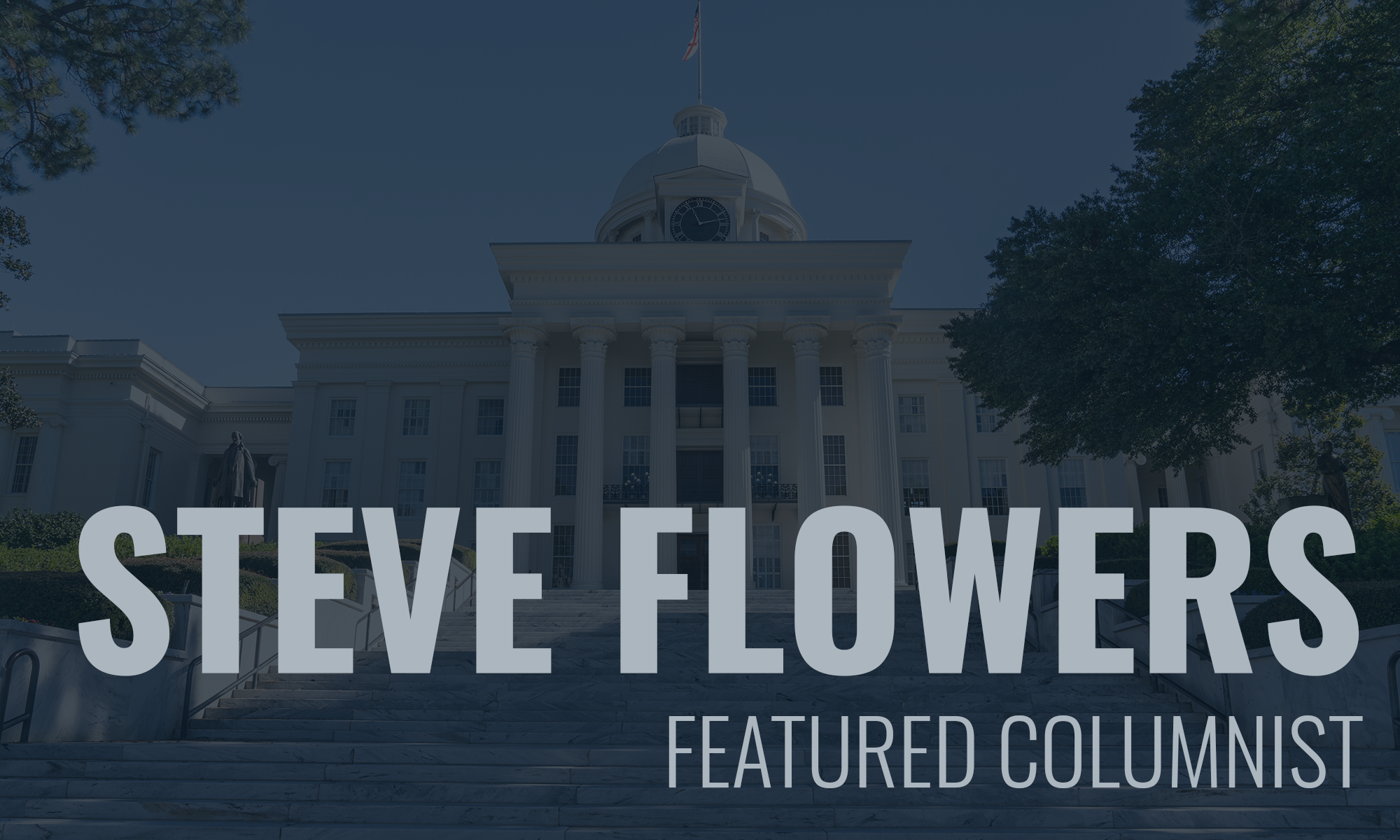 Our primary runoffs have been postponed until July 14, 2020. It was a wise and prudent decision by Secretary of State John Merrill and Gov. Kay Ivey. Most voters are older and you are asking them to come out and vote and at the same time stay home.
The main event will be the GOP runoff for the U.S. Senate. The two combatants, Jeff Sessions and Tommy Tuberville, will now square off in the middle of a hot Alabama summer. The winner will be heavily favored to go to Washington. We are a very reliably Republican state especially in a presidential election year.
Many of you have asked, "When did Alabama become a dominant one–party Republican state?" Well it all began in the Presidential year of 1964.  The 1964 election was the turning point when the Deep South states of Alabama, Mississippi, Georgia, Louisiana and South Carolina voted for Barry Goldwater and never looked back.  It was the race issue that won southerners over for Goldwater.  The Republican Party captured the race issue that year and have never let go of it.
The South which was known as the "Solid South" for more than six decades, because we were solidly Democratic, are today known as the "Solid South" because we are solidly Republican.Presidential candidates ignore us during the campaign because it is a foregone conclusion that we will vote Republican, just as presidential candidates ignored us for the first 60 years of the 20th Century, because it was a foregone conclusion that we were going to vote Democratic.
George Wallace had ridden the race issue into the Governor's office in 1962.  It had reached a fever pitch in 1964.  Democratic President, Lyndon Johnson, had passed sweeping Civil Rights legislation which white southerners detested.  
The only non-southern senator to oppose the Civil Rights legislation was Republican Senator Barry Goldwater of Arizona.  When the Republican Party met at the old Cow Palace in San Francisco, they nominated Goldwater as their 1964 presidential candidate.  Johnson annihilated him, nationwide, but Goldwater won the South in a landslide.  
Before that fall day in November of 1964, there was no Republican Party in Alabama.  There were no Republican officeholders. There was no Republican primary. Republicans chose their candidates in backroom conventions.  Except for a few Lincoln Republicans in the hill counties, it was hard getting a white Alabamian even to admit they were Republican.
That all changed in 1964.  Goldwater and the Republicans became identified with segregation and the white Southern voter fled the Democratic Party en masse.   As the Fall election of 1964 approached the talk in the country stores around Alabama was that a good many good ole boys were going to vote straight Republican even if their daddies did turn over in their graves.  Enterprising local bottling companies got into the debate and filled up drink boxes in the country stores labeled Johnson Juice and Gold Water.  The Gold Water was outselling the Johnson Juice 3-to-1.
Alabamians not only voted for Barry Goldwater but also pulled the straight Republican lever out of anger towards Lyndon Johnson's Civil Rights agenda.  Most of Alabama's eight-member Congressional delegation, with more than 100 years of seniority was wiped out by straight ticket Republican voting on that November 1964 day.
Earlier that year, Lyndon B. Johnson, the toughest, crudest, most corrupt and yes most effective man to ever serve in the White House, made a profound statement.  As he signed the Civil Rights Bill he had pushed through Congress, he looked over at the great Southern Lion, Richard Russell of Georgia, and as Senator Russell glared at Johnson with his steel stare, Lyndon said, "I just signed the South over to the Republican Party for the next 60 years." Johnson's words were prophetic.
Folks, beginning with the 1964 election, there have been 17 presidential elections counting this year.  If you assume that Donald Trump carries our state in November, that is a safe assumption, Alabama has voted for the Republican nominee 16 out of 17 elections over the past 56 years.  Georgia peanut farmer, Jimmy Carter, is the only interloper for the Democrats in 1976.
The U.S. Senate seat up this year was first won by a Republican in 1996.  That Republican was Jeff Sessions.  
So folks, in 1964, Alabama became a Republican state and it happened in what was called the Southern Republican "Goldwater Landslide."
See you next week.
Steve Flowers is Alabama's leading political columnist. His weekly column appears in over 60 Alabama newspapers. He served 16 years in the state legislature. Steve may be reached at www.steveflowers.us.
Print this piece