Opinion | Looking for a day or a person?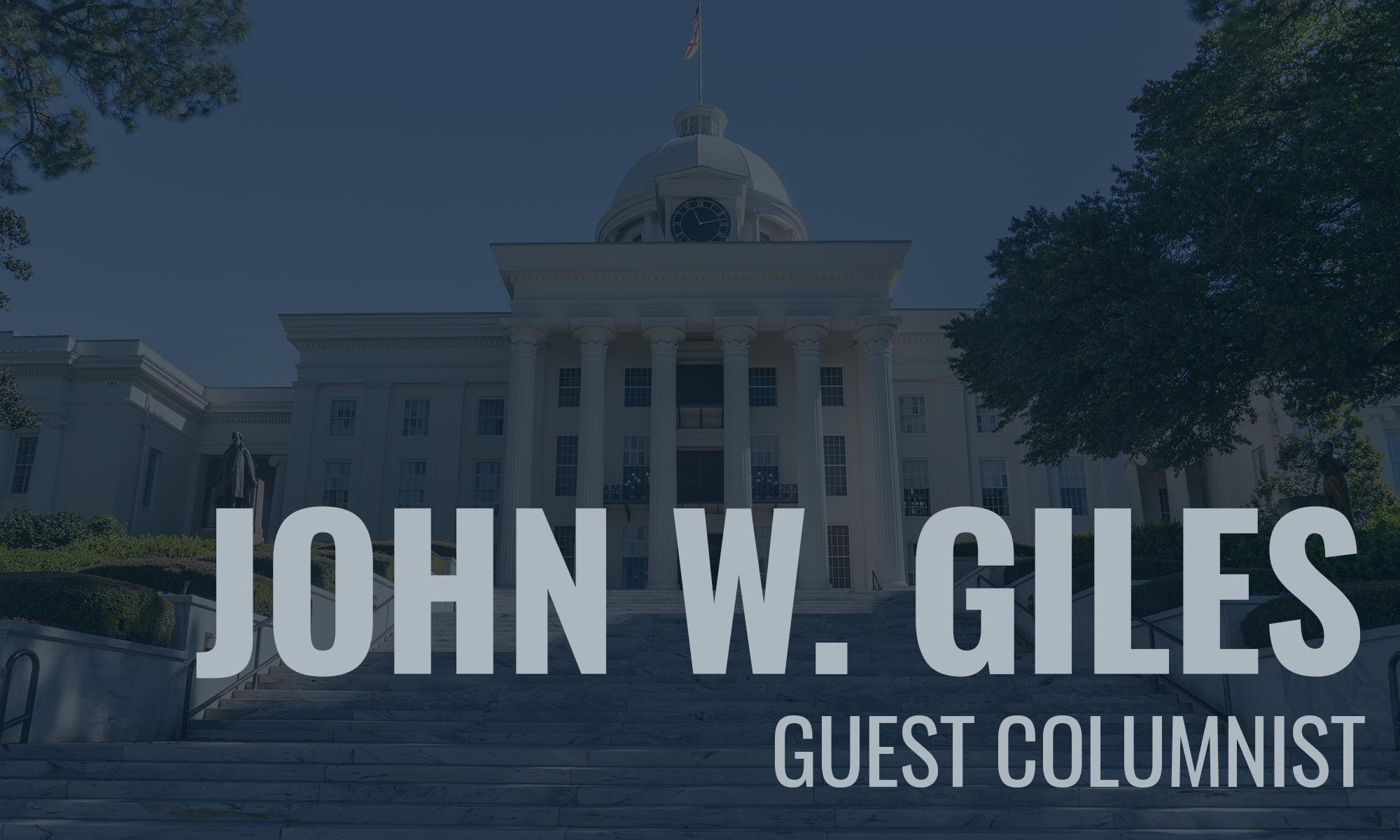 Are you looking for a particular day or are you looking for a person? Yes, Dec. 25 is Christmas; so after all of the gifts are opened and the living room is cleaned up, it is like; so what do we do now? Many do suffer a little from post-Christmas downheartedness and become a little visionless. Days come and go, but people are with us for a lifetime.
Christmas should be an exciting time of year and like the song says; "It's The Most Wonderful Time of the Year." People seem to be kinder, a bit more charitable to the downtrodden and those in need; even Ole Ebenezer Scrooge has a changed heart and a sense of charity. Is it giving or receiving gifts, Christmas decorations, Christmas carols, Christmas bonuses from our job or a sense of expectation? I would suggest that it goes much deeper than the expectation of a day or material benefits, this unexplained expectation can be found buried deep in the treasures of the Season of Advent.
What is Advent? How does it relate to Christmas? Many expressions of Christianity throughout the world still use the ancient Liturgical calendar, which is a series of religious feasts and seasons celebrated year round. The early New Testament Church inherited many of these feasts and celebrations from ancient Jewish customs, traditions, ancestry, feasts and celebrated events between mankind and the God of Abraham, Isaac, Jacob and the Promise Land of Israel. The Christian Liturgical calendar begins each year with Advent, then Christmas, Ordinary Time, Lent, Easter, then Ordinary Time again and then it starts all over again.
The Latin word for Advent is adventus, which means arrival or appearance. Advent is the arrival of a notable person. It is also a season observed by many expressions of Christianity worldwide, which is a time of expectancy, anticipation, preparation for the Nativity of Jesus and also the return of Jesus known as the second coming. This Season begins four Sundays before Christmas. The Season of Christmas according to the Liturgical calendar begins on Christmas Eve and this year goes through January 13th which is the Feast of the Baptism of the Lord. In reality, Christmas should not be just confined to one day. We will take a look at the Season of Christmas later on.
When we use computers, deeply embedded below the surface of our work on the screen is all of this code language written by computer experts that makes our software run. Deeply embedded into God's plan and the core of our foundation during this time of year is an unwritten code for a time of expectancy, looking to the future with an excitement and the hope of better days ahead. The promise to the Old Testament prophets was a new King; redeemer of man's sin was going to come, a Messiah, which means Christ in Greek.
The New Testament story began when an engaged virgin named Mary was visited by an angel of the Lord named Gabriel. He startled her with a life changing message; she was chosen as the only woman on earth to conceive a child by the Holy Spirit and would bear a son and his name would be Emmanuel, which means, "God With US." God later appeared to Joseph her husband in a dream and calmed his anxiety about her expecting a child outside of wedlock and told Joseph he would have a son and he shall be named Jesus and he would save his people from their sins. Talk about expectancy; Jesus, Emanuel, God with us was to be borne by a virgin and would be the redeemer or savior of the world. If we ever needed redemption in our life, here it is, as we wait with great expectation of the coming of the savior of the world.
Advent is also symbolized by the Advent wreath, which is a long standing Christian tradition that symbolizes the four weeks leading up to the coming of our savior. It started in Germany among German Lutherans in the 16th century. It is a horizontal wreath made from greenery with four candles which are lit one at the time each Sunday. The circular wreath symbolizes God's infinite love for us and the greenery symbolizes the evergreen hope of eternal life. The candles lit each week are symbolic of the light of Christ: Week One – Hope, Week Two – Peace, Week Three – Joy and Week Four – Love. Generally all of the candles are the same color except on Week – Three, which is pink symbolizing Gaudete Sunday, which means in Latin to "rejoice" for he is almost here.
Advent is also a celebration of the expectancy of his second coming. For the redeemed, Advent is a time of prayer and fasting serving as a reminder of his nativity birth, but looking with great anticipation of his promised return.  While there are many biblical accounts citing this second coming, Jesus told the parable about the Ten Virgins who took their lamps and went out to meet the bridegroom. The bible refers to the redeemed (saved) as the bride of Christ; so these Ten Virgins are symbolic of you and I and meeting the bridegroom in his second coming. Five were prudent and took additional oil with them and the other five were not prudent and did not have staying power, waiting for the arrival of the bridegroom. When the announcement came that the bridegroom had arrived, five made it and five did not.
During this Season of Advent, let's go deeper than the surface of a particular day, Christmas decorations, parades and gifts. Let's be aware of those around us who need a touch, smile, encouragement, hand up or a note. Let's also be givers and not takers. Traditionally over time, we have been encouraged to pray and fast, with the expectation of his arrival. Truefully speaking; the oil in the parable of the Ten Virgins is the Holy Spirit; so when we pray for others and fast our opportunities to help others will soar and our lamps will be filled to over flowing. The Holy Spirit is this deeply embedded code that urges us to be charitable, kind and sympathetic to others.
So this Season of Advent leading up to Christmas, try and recalibrate our thinking from a particular day to a particular person.
May God richly bless you and your family during this special Season of Advent.
Print this piece
Opinion | It's past time to turn the page on racism, racial violence in America
On June 10, 1963, President John F. Kennedy sent National Guard troops to accompany the first black students admitted to the University of Alabama.
In an address to the nation, he said, "It is not enough to pin the blame on others, to say this is a problem of one section of the country or another, or deplore the fact that we face. A great change is at hand, and our task, our obligation, is to make that revolution, that change, peaceful and constructive for all. Those who do nothing are inviting shame as well as violence. Those who act boldly are recognizing right as well as reality."
Sixty years later, that task is still at hand. The job is still far from done. And more and more often, it even seems like we're losing ground. It has sure seemed that way this week and, indeed, over the last few months.
We've been through this before.
Ahmaud Arbery is not the first African American to be ambushed and murdered by men claiming to be protecting their neighborhood, simply because he seemed out of place. And it's not the first case of such a murder being swept under the rug.
Breonna Taylor is not the first African American to be killed in their own home by police searching for a suspect who wasn't there.
Christian Cooper is not the first African American to have the cops capriciously called on him and be falsely accused of menacing a white woman.
And the latest tragic miscarriage of justice, George Floyd is not the first African American to be brutally assaulted and killed at the hands of police officers. And his violent death is not the first to be videotaped and broadcast across the internet, social media, and television. The question is: how do we make it the last? How do we ensure his death and our anger isn't in vain?
For too many of us, institutional racism is a fact of daily life. And when the system begins to crack and crumble under the strain of decades of injustice and inequality, only then do we say 'enough is enough.' Only then do we go through the same cycle we're going through right now. Anger is warranted, but it's not enough to get enraged, despondent, frustrated, and mad. It's not enough to protest. It's not enough to lash out. And it will never be enough until we begin to act to change the underlying and lingering conditions that make racism a reality – that makes it part of the American experience.
If you think the system is already working fairly for all people, I ask: by whose standards? Not mine. Our laws, our leaders, and our system of government were never intended to be stagnant.
If you find it acceptable to try to turn victims into suspects, looking for any way possible to justify ruthless behavior, I ask: for every instance of injustice recorded, how many more have gone unreported? The answer is too many to count. What accusations would have been dug up and leveled then? We will never know. After all, it's much easier to defame someone who's not alive to defend themselves.
Of course, we won't all agree on the best course of action, but I hope we can all agree that the status quo cannot continue and that action is required. That's all the more reason we need to start talking. And to those who don't want to have this conversation, who may feel uncomfortable or embarrassed, let's not give them a choice. Let's make it an issue. Let's prioritize recognizing right and reality instead of inviting shame and violence. Let's start today and not stop until we succeed.
We simply cannot allow this to be another situation where we shout, we scream, we cry, and then we clean up and move on to only do it all over again down the road. What will this week's protests lead to next week or next month or next year? Starting now, we must have this conversation at every ballot box at every election – municipal, state, congressional, and so on. If you want your voice heard, presidential cycles are fine, but real, actionable change begins at the local level. Mayors and city councils appoint police chiefs. We elect District Attorneys, Sheriffs, Legislators, Judges, and Coroners. State Representatives and Senators make laws but law enforcement applies them. We all have a role to play in righting the wrongs by revisiting outdated and close-minded policies that continue to plague communities across our state and replacing them with a new vision.
Similarly, when I look at my young son, I wonder how I'm going to have the conversation with him. What am I going to say during "the talk" that black parents have, for generations now, had to have with their children? And how am I going to say it? How am I going to teach my son to protect himself? What are you telling your children?
In Alabama, we must come to terms with our legacy of racism and commit to eradicating injustice or we will never escape this cycle. As a policymaker and leader in this state, I cannot tell my son or anyone that we've fully turned the page on our dark and violent past. But I can tell you what needs to be done. Change starts with commitment. Individuals must resolve to break this cycle and then influence their own neighborhoods and communities to do better. It continues with conversations among people of diverse backgrounds, seeking to understand each other and treat each other with equality, decency, and dignity as human beings. It becomes reality when together we take our values to the ballot box and hold our leaders accountable to enact policies that ensure justice for all.
I invite and I welcome all Alabamians to join me in the task as an obligation to each other and to ourselves. Together, let's continue this work. And at the very least, let's each reflect on the words of President Kennedy so many years ago, "We are confronted primarily with a moral
issue. It is as old as the scriptures and is as clear as the American Constitution . . . I hope that every American, regardless of where he lives, will stop and examine his conscience about this and other related incidents."
Print this piece