Opinion | The Hoover situation gets stranger every day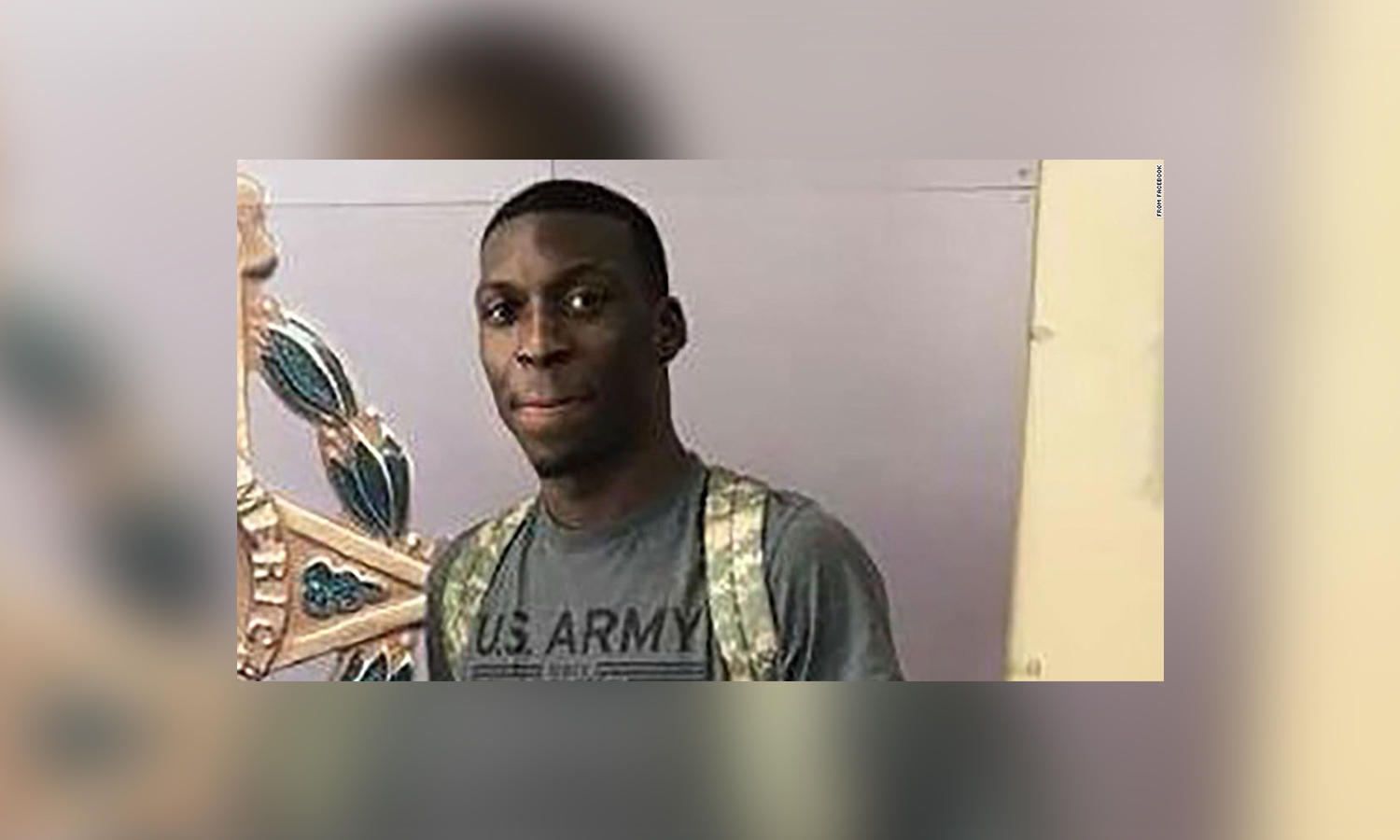 What's happening in Hoover makes no sense.
Every day, there's another report that's stranger than the last report. Every day, someone says something that they have to almost immediately correct. Every day, there is some action taken by city leaders or Alabama Law Enforcement Agency officials that makes it seem as though they actually want bigger and more frequent protests.
We're now two full weeks past the shooting of E.J. Bradford in the Galleria.
For those who need a quick recap: Bradford was in the mall when a fight broke out and shots were fired, striking two people. There are conflicting reports saying he might/might not have been friends with one of the participants in the fight, but regardless, no one now believes that he was involved. When the shooting started, Bradford apparently headed for the door and was helping others, while at the same time carrying his firearm, which was legally purchased according to his family's attorney. An on-duty Hoover police officer mistook him for the shooter and shot Bradford. According to a private autopsy paid for by his family's attorneys, Bradford was shot three times in the back.
It's a truly awful situation. That has been handled in the most awful way possible.
Initial press releases from Hoover labeled Bradford, although not by name, as the shooter. When that was obviously wrong, the city decided to say he was involved in the altercation that led to the shooting. That, too, was wrong, so a third swing at it just made him out to be a crazy person waving a gun around — which also had to later be corrected.
As you might imagine, Bradford's family and the local black community — sensing a city coverup of a white cop shooting an innocent black man — were pretty angry about all of that.
And things haven't improved much.
City and police officials eventually went to the Bradford family to apologize. But promises to be more open with the investigation and share video from that night have fallen flat. Mostly because ALEA has stood in the way, claiming the release of any info would hurt the ongoing investigation.
And so, now Hoover has a roving band of protesters that shows up at random places, blocking traffic, stopping businesses from operating and generally causing havoc throughout the city. Because they want answers about what happened that night.
And you know what? That's perfectly reasonable.
At this point, we should have some answers. No, not a completed investigation, and nothing that would jeopardize the overall investigation, but something.
Like that video.
Why can't the video be made public? Hoover city officials certainly wanted to show it, before ALEA stepped in. It didn't jeopardize the investigation to allow literally dozens of people, including the attorneys for the Bradford family — al.com reported on Thursday evening — to watch that video.
So, why can't everyone else watch the thing and see what happened?
It's a video. Watching it won't change it. Nor will it change the other facts and other evidence.
Because the silence here isn't helping. The protests are growing larger and they're getting more hostile. There's a serious threat of protests at schools now, which will really elevate the anger.
And things are going to continue to trend ugly. Because the facts in front of the protesters are very ugly.
They know video exists. They know Bradford was shot in the back three times. They know Bradford was wrongly accused by the city and PD after he was dead. And they know there's been enough time and enough evidence for police to ID the real shooter, find him in Georgia and bring him back.
That's a lot of one-sided info.
There's no reason for this to continue on without any answers for the family and community.
That it does is truly mind boggling.
Print this piece
Opinion | It's time for Alabama Democrats to learn from Alabama Republicans
Democrats never seem to learn from Republicans. 
All around the country, and all around the state of Alabama, Democrats are still playing by the rules. Still listening to the cries and outrage from the other side. Still entertaining the idea that compromise and diplomacy are important to Republicans on some level. 
Still watching Lucy jerk that football away at the last moment. 
It's time that stopped. 
It is time — actually, well past time — for Democrats to adopt the attitudes of their GOP colleagues, and just do whatever the hell you want to do. 
Whatever goal you set, go achieve it. Whatever policy is important, implement it. Whatever action you believe is right, take it. 
This is how Republicans have governed now for years. It is how they have wrestled control of the U.S. Supreme Court — just don't hold a hearing for a duly appointed candidate — and how they have stolen elections — keep blocking attempts to secure elections. It is how they control half of Congress — thanks, gerrymandering! — despite representing nearly 20 million fewer people and how they have managed to offset a growing minority vote — put up every roadblock short of a poll tax. 
In Alabama, it has how they adopted the AAA act to funnel tax money to private schools — just completely rewrite the bill in the dead of night — and how they passed the most restrictive abortion ban — just ignore promises and public opinion. It is how they have stopped attempts to pass gambling legislation — by straight up lying about the law — and how they have steadily cut into ethics laws — pretend that no one can understand the laws they wrote themselves — and how a House Speaker convicted on 12 felonies still isn't in prison three years later — just don't send him. 
They don't care. 
About rules. About the law. About public perception. About basic decency. 
And it's time for Democrats, especially in Alabama, to adopt the same attitudes. 
Because if Republicans can behave this way to implement racist bills and roll back ethics laws and protect the income of the elites, then Democrats shouldn't think twice about doing it to protect rural hospitals or new mothers' health or workers' rights or decent public schools. 
Now, this will be a big change for Democrats, so let me explain how this would look in practice, using the ongoing saga of Confederate monuments. 
Republicans shoved through an absurd bill last year that protects the state's monuments to those who fought to enslave other human beings, and they're shocked — shocked and outraged — that African Americans in Alabama might find it offensive to honor the men who enslaved their ancestors. 
The bill they passed last year was a dumb bill, right down to the portion which levied a fine on cities if those cities removed or damaged a monument. The bill completely screwed up the fines portion, failing to penalize cities for moving or damaging monuments over 40 years old and failing to place a per-day fine on those cities. Instead, the Alabama Supreme Court said the cities would be subject to one $25,000 fine. 
Birmingham has a monument that it desperately wants to move. It has already boarded up the monument in Linn Park, and the ALSC, in the same ruling, ordered the boards to come down. 
And this is the first opportunity for Mayor Randall Woodfin to approach this with a new attitude. 
Tear it down. 
Write out one of those big "Price is Right" checks for $25,000, hold a press conference and award that money to Steve Marshall like he just won at Plinko. 
At the same time, workers should be taking that monument apart piece by piece and moving it to the Birmingham Civil Rights Institute, where it can be viewed for its historical significance instead of serving to honor traitors and racists. 
No apologies. No shame. Don't even entertain their complaints. 
A similar approach should be taken by the city of Montgomery in regards to its occupational tax, which Republicans are attempting to stop through legislative action. 
Montgomery is going broke, and it can't put enough cops on the streets. Part of that is because every day about 70,000 people flood into the city to go to work, and then they leave each afternoon and spend their money in — and give their tax dollars to — surrounding cities and counties. 
Montgomery has to do something to offset the costs, so an occupational tax has been proposed. But just as quickly as it was, the ALGOP — the kings of handouts to people who don't need them — passed a bill to block it. 
So, some creativity is required.
Instead of an occupational tax, pass a public safety tax. 
If you work within the city limits of Montgomery, but live outside of those city limits, your paycheck will now be taxed an extra 1 percent to offset the cost of the police and fire services that you might use while in the city every day. 
No apologies. No shame. Don't listen to GOP complaints. 
It's a shame that things have to be like this, but they do. Democrats have tried for decades to force rational debate and to promote the value of compromise. Those pleas have fallen on deaf ears, which have been attached to toddler-like brains that have justified atrociously selfish behaviors and awful governance. 
At this point, it has gone on so long and been so successful for Republicans, the only thing that might break through is a taste of their own medicine. 
Give it to them.
Print this piece