Opinion | The fight against public corruption isn't lost yet
This will likely not surprise you: I get a lot of correspondence.
Emails. Twitter direct messages. Facebook messages. Text messages.
Every day. All day long. They come rolling in, usually from someone who disagrees with something I've written or has taken issue with something I said on TV or who wants to say something bad about my mama.
At this point, there's very little contained in a letter or message to me that would surprise me.
Or, at least, that's what I thought until the last couple of weeks.
When the Matt Hart letters started rolling in.
If you don't know by now, Hart is the recently fired head of the Alabama Attorney General's special prosecutions office — the team that prosecutes political corruption. If that seems like it should be a relatively obscure position, well, it should.
Except for a couple of things: 1. We have a ton of political corruption in Alabama, and 2. Hart went after all of the crooks, regardless of party or political influence.
For those reasons, I guess, people in this state paid attention to the guy who was doing the prosecuting. And right now, I feel safe in saying that no one topic has prompted more messages than Hart's firing by AG Steve Marshall a couple of weeks ago.
Those messages generally fall into two categories: 1. "I'm mad as hell!," or 2. "What are we gonna do now?"
If you've written me one of these letters and not received a reply, consider this your answer.
I get it, and I don't know.
The fact is Hart's ouster, which comes a year after his top deputy — AG candidate Alice Martin — also resigned, is a significant blow.
Hart and Martin are a sort of white-collar-crime-fighting duo, beginning with their days in the U.S. Attorney's Office in the Northern District of Alabama. As al.com's Kyle Whitmire pointed out recently, prosecutions of political corruption spiked in that office while Hart and Martin were on the job.
Then those prosecutions spiked at the AG's office when Hart landed there.
At the federal level, Hart was chasing primarily Democrats. At the state level, after the GOP takeover, it was Republicans.
Because corruption doesn't vote straight ticket, even if you do.
But now, we're in trouble.
Taking Hart's spot is a prosecutor who has never tried a public corruption case and who has spent her life in and around state politics and defense attorneys. Maybe Clark Morris will be a fantastic prosecutor and turn this state upside down rooting out public corruption — I truly hope that's the case and I'll be happy to write about it if so — but I have my doubts that she'll be half as dogged as Hart has been.
And so, I guess that leaves the business of exposing and stopping public corruption to just one person: You.
That's right, you. And me. And all of the good people who live in this state who are sick of crooks and political welfare and good ol' boys and smoky back rooms and brother-in-law deals and pay-to-play scams.
You all care about this stuff. I have your letters to prove it.
So, it's time to take some action. To pay attention to what's going on. To show up at board meetings and council work sessions and county commission meetings and state legislature committee hearings. It's time to start asking questions and making phone calls and writing letters.
If you need help, I guarantee you that we at APR will help all we can. And I'm certain other media outlets will help, too. Whether it be with making sure you know when and where to go for meetings or helping expose the corruption or illegal behavior you find.
Our system of government was set up from top to bottom to represent everyday people, and it is designed — in most cases by law — to give the people it represents a voice.
Look, I know you're busy. I know you have lives and jobs and kids and the dog isn't going to drive itself to the vet, but this is important too. In fact, it might be the most important thing, because it literally encompasses almost all of your life — from the taxes and fees and costs you pay every day to the quality of your kids' schools to the success of the company you work for to the 401k you're relying on.
It matters.
And it's up to you to make sure the crooks don't win.
Print this piece
Will Mike Hubbard ever go to jail? Yes. And likely soon.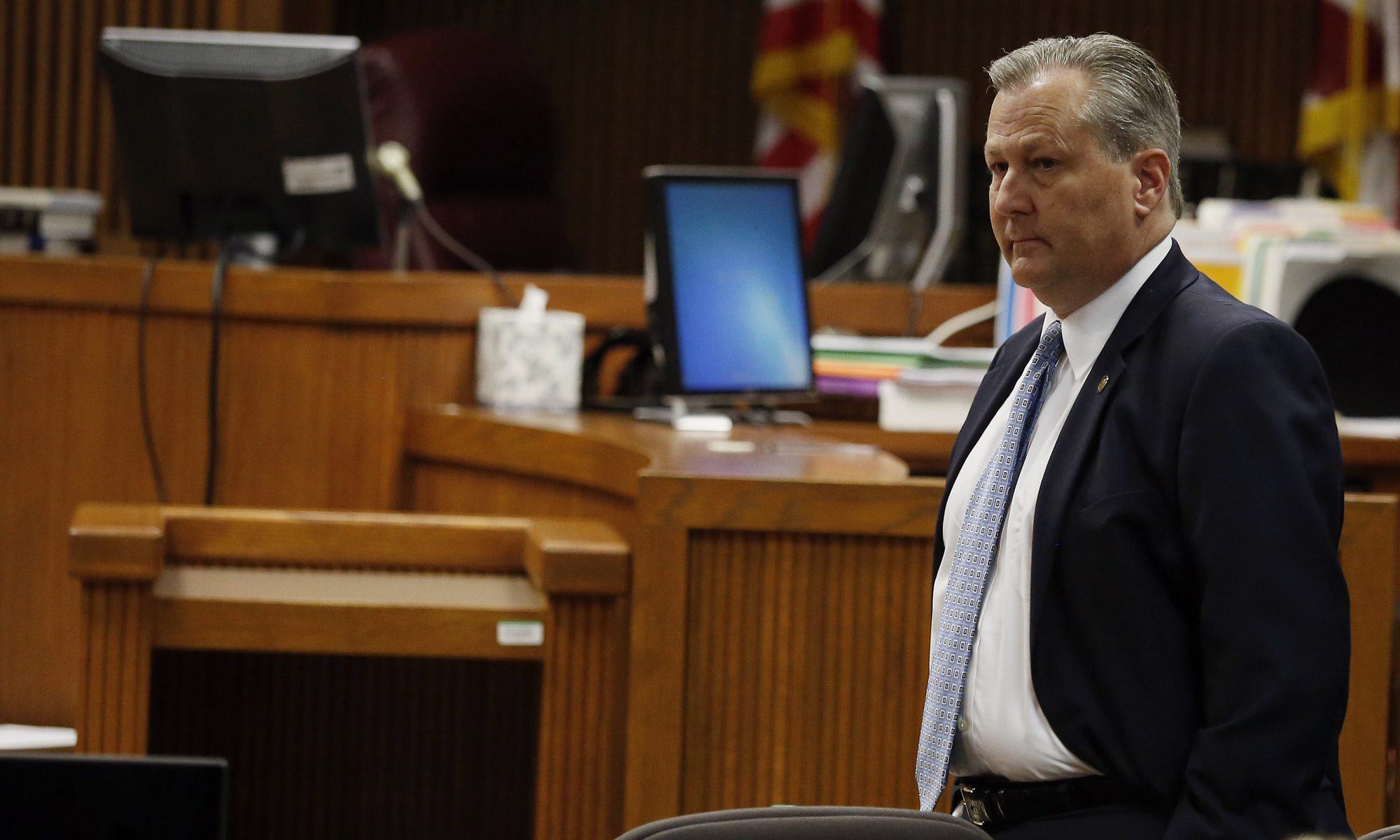 Mike Hubbard is likely going to prison within the next couple of months. 
Hubbard, the former Alabama House speaker, had his conviction on 11 felony ethics counts partially upheld last week by the Alabama Supreme Court. The justices overturned five of the charges and sent them back to the Alabama Criminal Court of Appeals for review, but upheld six of his charges. 
And those six matter a lot. 
Under the original sentence imposed by Lee County Circuit Court Judge Jacob Walker, Hubbard was set to serve four years in prison and eight years of probation. That sentence was structured in a manner that all but assured that Hubbard would serve that time unless the entire verdict against him was overturned. 
It wasn't. And a source familiar with the ALSC's opinion in the case told APR that the justices were fully aware that their opinion would not lessen Hubbard's jail time. 
That ALSC opinion puts an end to Hubbard's appeals bond that has allowed him to remain a free man as his case worked its way through the appeals process over the past four years. 
According to the Lee County Circuit Court clerk's office, once a final determination is made by the ALSC on charges that result in a sentence, that opinion is the final piece supporting the need for an appeals bond.
Basically, there are no additional avenues for appeal that could possibly result in Hubbard not serving his prison sentence, so the bond has to be revoked and Hubbard sent to prison.  
Once Walker receives the certificate of judgment from the ALSC showing it upheld the counts that related to Hubbard's sentence, that should prompt Walker to revoke the bond and Hubbard will be notified that he is expected to begin his prison term. 
According to Scott Mitchell, the clerk of the Alabama Court of Criminal Appeals, that certificate of judgment can't be issued by the ALSC until at least 14 days have passed. That span allows both the prosecution and defense time to submit requests for rehearings on ALSC's opinion. Should either side do so, consideration of those requests by ALSC could add more time. 
"It's really hard to say (how long it might take) — it's such a case-by-case thing," Mitchell said. "It could be anywhere from weeks to a couple of months before we get it." 
It is also not uncommon for one side or the other to ask for an extension of time to file their requests for a rehearing, which would add additional time. 
However, once that certificate is sent out by the ALSC, it should trigger Walker to revoke the appeals bond. 
The Criminal Appeals Court will also have to review Hubbard's case and issue a new decision that considers the ALSC's opinion on the six reversed counts. That process is likely to take much longer.
"Again, a lot of factors play into that and it's hard to determine how long any one case might take," Mitchell said. "I'd say you're looking at a few months at least."  
It will only add to the extraordinary length of this case.
Hubbard was convicted in June 2016 on 12 felony counts for using his office for personal gain and directing public business to his clients. Court testimony and evidence revealed Hubbard was making more than $600,000 per year in "consulting" contracts, mostly for work in areas in which he held no prior work experience.  
Since his conviction, a team of attorneys working for him — and financed by his campaign funds and various other entities — have challenged every word of his conviction, accusing the prosecution of misdeeds and attacking the state's ethics laws — which Hubbard helped write — as overly broad and vague. 
Those appeals have been successful in getting half of the charges knocked down. But because Hubbard's prison sentence was tied to only a couple of the specific charges, those decisions will not lessen his jail time.
Print this piece