Opinion | Alabama's infrastructure: A municipal perspective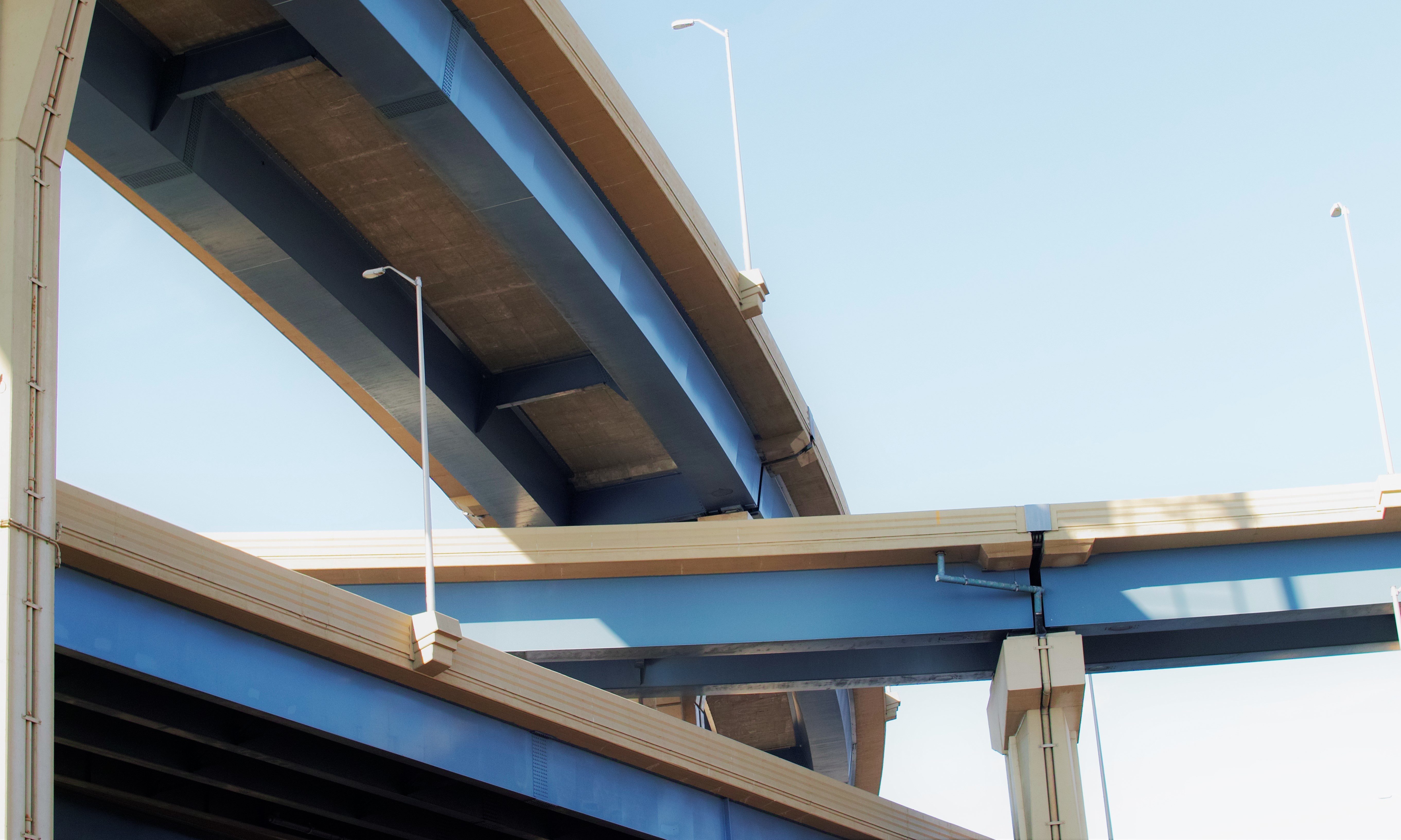 Alabamians use municipal infrastructure throughout the state to access jobs, schools, grocery stores, hospitals, parks, entertainment venues and church services – making infrastructure a significant and urgent quality of life issue. The state's infrastructure needs are at a critical point, especially relative to their impact on our cities.
Alabaster, a medium sized municipality, is struggling to provide the road infrastructure to adequately move a population of approximately 34,000 (and growing) in and around our city, as well as accommodate the traffic associated with our economic footprint of over 100,000. Alabaster is not alone in this struggle. Infrastructure challenges will continue to escalate through the trickle-down effect as metro/urban areas understandably remain in the posture of revitalization and attracting additional growth in the surrounding suburb communities. Like many suburbs, Alabaster is appealing to families for the quality of life provided through excellent public safety, great schools, plenty of parks with children's programs and safe roads to travel.

Motor Fuel Tax Increase – Why this is imperative!
The Legislature is considering adopting an additional motor fuel tax to address the rapidly escalating statewide demands of infrastructure maintenance and enhancement. Therefore, it is important for the citizens of Alabaster and our surrounding communities to be knowledgeable about road funding and how it is distributed so they can boldly and confidently express to legislators the need for adequate and equitable funding for all local governments.
Alabama's demographics have shifted significantly in the last 50 years. Across the state, greater than 64 percent now live in cities or towns. In Shelby County, 148,641 of the total 213,605 population – almost 70 percent of citizens – live in cities and towns, according to the statistical data for 2017. As the largest city in Shelby County, Alabaster encompasses 25.46 square miles, almost 10 percent of the County's incorporated land area, which includes a combination of state, county and city roadways.
The city currently faces more need in minimum maintenance projects on city streets than the current gas tax allocation supports. For educational purposes, the current annual gasoline tax allocation of approximately $260,000 provides for the resurfacing of three to five residential neighborhood streets each year, depending on distance and the degree of repair necessary. However, when the base of the roadway is severely impaired due to earth movement or sink-hole conditions, repairs must be completed in phases pending availability of funds.
Our city has experienced this multi-phase type project with Alabaster Blvd – approximately one mile of city street repairs (not resurface) with a low bid of more than $600,000 in 2014 to complete all at one time. The total cost of the project increases dramatically when done in phases, due to mobilization and other economic factors. This multi-year project, in progress for the last four years, is still not complete. We are consistently addressing roads in priority order as it relates to safety – and we're more often reactive instead of preventative.
The major arteries for traffic to move through and around our city belong to either the state or county.  In order to address a major congestion issue, the city has to become a willing partner contributing funds in a collaborative effort towards improvements. One example is the widening of State Highway 119, which moves traffic from one end of our city to another into the city of Montevallo. In 2013, Alabaster was awarded a Federal grant of up to $10 million for approximately two miles of roadway widening, with the city participating in a 20 percent match to the 80 percent of federal dollars. Currently, no state funds are allocated to this project. The project was put on hold earlier this year because the estimated cost of $20+ million exceeded the grant funding and ALDOT had no available resources to assist in the completion of the project. After two months of conversations with representatives of the Federal Highway Administration, we were granted permission to break the project into two phases and move forward utilizing our existing grant funds.
Many times, collaboration between government agencies allows for projects a local government cannot afford to do on its own. However, as it relates to roads, excessive time and additional requirements, as well as other inefficiencies, are the downsides when collaborating with the Federal Highway Administration and the State due to so many other ongoing projects. It is not quite as bad when a municipality partners with a local county government, but the efficiency inhibitors are still present.
Alabama counties and municipalities, as well as the taxpayers statewide, benefit from savings in eliminating red tape and inefficiencies. Future economic and community development projects in the Shelby/Jefferson County areas will be defined by the infrastructure it can offer. The same is true with every region of the state.

Current Motor Fuel Tax Distribution Is Inadequate
The current motor fuel tax distribution formula, which provides 50 percent of funds to the State and 50 percent to local governments with counties receiving 80 percent and municipalities receiving 20 percent, was developed in the 1960s and is no longer equitable to citizens living in municipal jurisdictions to address the growing demands on our municipal infrastructure. Therefore, municipal officials are advocating that the Legislature adopt a 21st Century distribution formula that would provide 50 percent of the funds to the State, 25 percent to counties and 25 percent to municipalities.
Alabaster's community is actively engaged with its legislative delegation on this critical issue as they experienced the dangerous bottle neck contributing to more accidents and lengthy delays on the Shelby County portion of Interstate 65, and even more so after the delay in widening Highway 119 where emergency vehicles can't get to the scene of an accident due to the congestion. Our delegation listened.
The voices of voters make the difference!
We are proud of the State's history of fiscally conscientious leaders making Alabama a great and affordable place to live. No one is to blame for the rising cost of goods and services over periods of time; it just costs more to maintain the same in every industry, including government. That being said, Alabama is not the same as it once was – we have grown and developed, shifting from rural areas to bustling suburbs.
I can't stress enough how important it is for our legislators hear from their constituents about the public safety issues and escalating need in their communities. It would be wonderful if the voice of local government and public safety professionals were enough; however, it is always going to take the voices of the voters to make the difference between crumbling congested roads and safe highways.
State and local leaders cannot afford to sacrifice the public's safety and quality of life by adhering to inadequate funding formulas of the past. As we have implored people and businesses to invest in our communities and our state for the benefit of our citizens, we owe them the return on their investment of providing the infrastructure needed for safe success in their mobility.
Please contact your legislators and let them know that infrastructure is a priority issue for you as a citizen and for us as a state!
Marty Handlon is a Certified Public Accountant with a Master's in Business Administration and more than 20 years' experience in accounting and financial management. She was elected Mayor of Alabaster in October 2012.
Print this piece
Opinion | Secretary of State responds to Alabama Political Reporter op-ed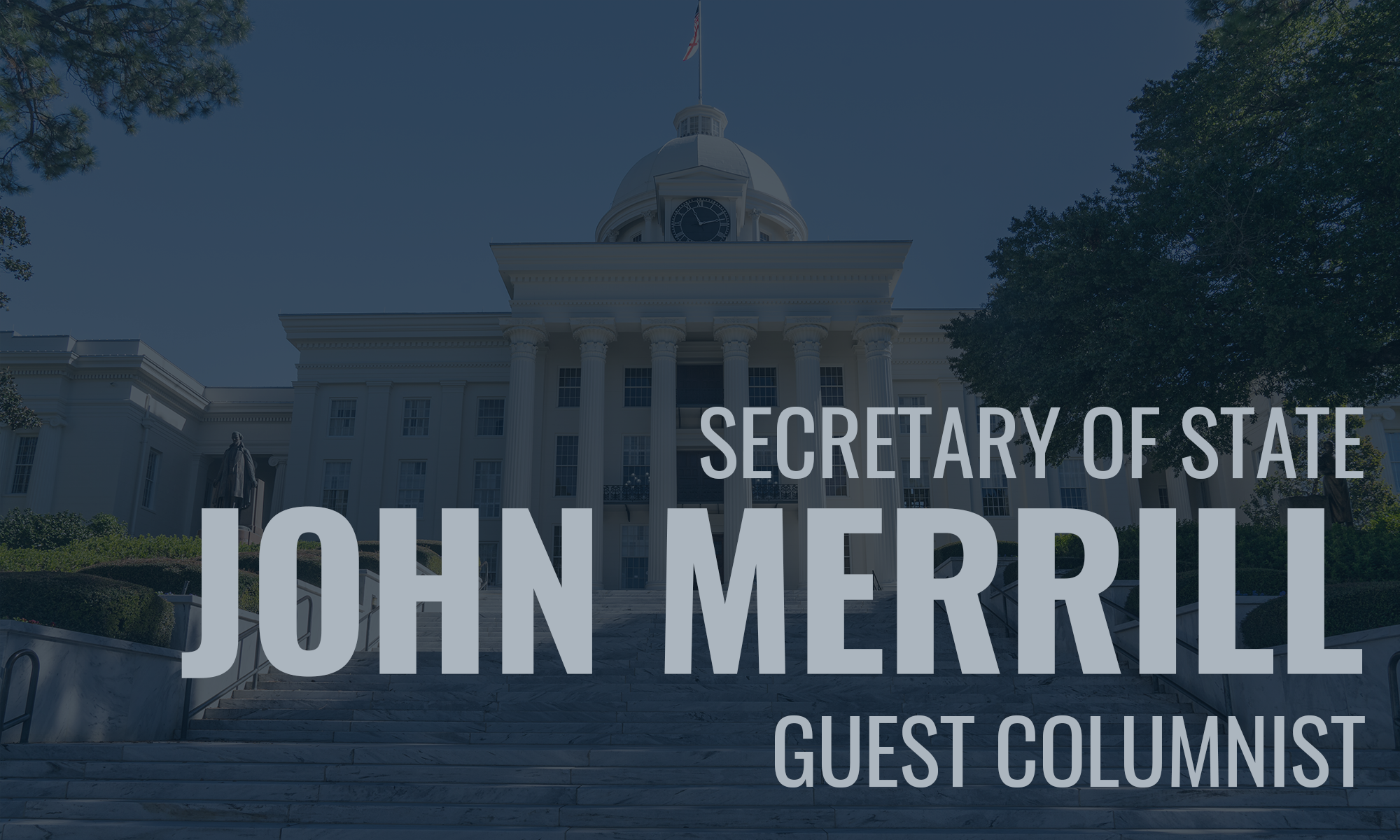 The following statement from Secretary of State John H. Merrill is in response to the inaccurate op-ed published yesterday morning by Josh Moon of Alabama Political Reporter:
This morning, Josh Moon of Alabama Political Reporter alleged that "voting by mail does not lead to fraud."
Moon went on to undermine the six voter fraud convictions and the five associated with tampering with absentee ballots in the last five years, claiming that these numbers are not substantial enough to have basis.
Let's start with the facts, Josh.
When you have one person that violates the trust and confidence in the elections process by committing illegal activity, that is one too many. Whether you have one voter fraud conviction or a thousand, you are proving to the electorate that elections require integrity and credibility! We will continue to work to build trust and confidence in the elections process.
Claiming "you can't commit enough fraud to alter the outcome of such a race" is naive and careless.
In 2018, we saw a member of the legislature who won her race by a mere six votes and another member who won his race by 28 votes. That same year, we witnessed a sheriff's race that was tied even after the recount. It should be apparent to anyone that just a few votes can determine the outcome of an election.
The fraudulent practice of ballot harvesting, which is often associated with voting by mail, led to the defeat of seven Republican candidates in the California 2018 midterm election. Young Kim, who ran to represent California's 39th Congressional District, was leading the vote count on election night and even in the week that followed the election. Two weeks later and after Kim attended New Member Orientation, the Democrat challenger was declared the winner after 11,000 mail ballots were counted. These ballots favored the Democrat challenger at a much higher rate than the previously counted ballots.
Similarly, during the 2018 Election Cycle, the North Carolina Board of Elections appropriately refused to certify the results of the 9th Congressional District's election due to the illegal misuse of absentee ballots.
It has also been reported, through data collected by the Election Assistance Commission, that between 2012 and 2018, 28.3 million mail-in ballots went unaccounted for, which equates to one in five of all absentee or mail-in ballots.
So, obviously, Josh, you can commit enough fraud to alter the outcome of an election.
The issues with mail-in voting far exceed the few that Josh attempts to raise. Consider Nevada where thousands of absentee ballots were just sent to inactive voters in Clark County. Consider the thousands of envelopes piling up in post offices or outside homes, apartments, and other facilities. Consider California in 2016 where 83 ballots were sent to one address housing just two people.
Then, Josh, after you have considered Alabama where in 2016, 109 absentee ballots were sent to the mother of a mayoral candidate in Brighton or when 119 absentee ballots were mailed to an abandoned home in Wilcox County, tell me that mail-in voting does not increase the likelihood for fraud to be committed.
To then pretend "small-town races" in Dothan, which is Alabama's seventh largest municipality out of 463, are not worthy of being noted is ludicrous.
The state's absentee law requiring a photo ID to be submitted with the application, which I remind you was passed last year with bipartisan support and sponsored, at our request, by Rodger Smitherman (D-Birmingham), has worked to prevent these sorts of opportunities in our state. This comprehensive, reform legislation has provided safeguards in our absentee process.
One major consideration that many supporters of mail-in voting fail to mention is cost. Currently, the administration for one Election Cycle (Primary, Runoff, and General) in our state is $16.5 million, whereas the administration of a full mail-in Election Cycle is almost $60 million.
I am positive that even Josh Moon can find a better way to spend $43.5 million generated by taxpayers.
Print this piece