Shelby announces $14.2 million highway infrastructure grant for Decatur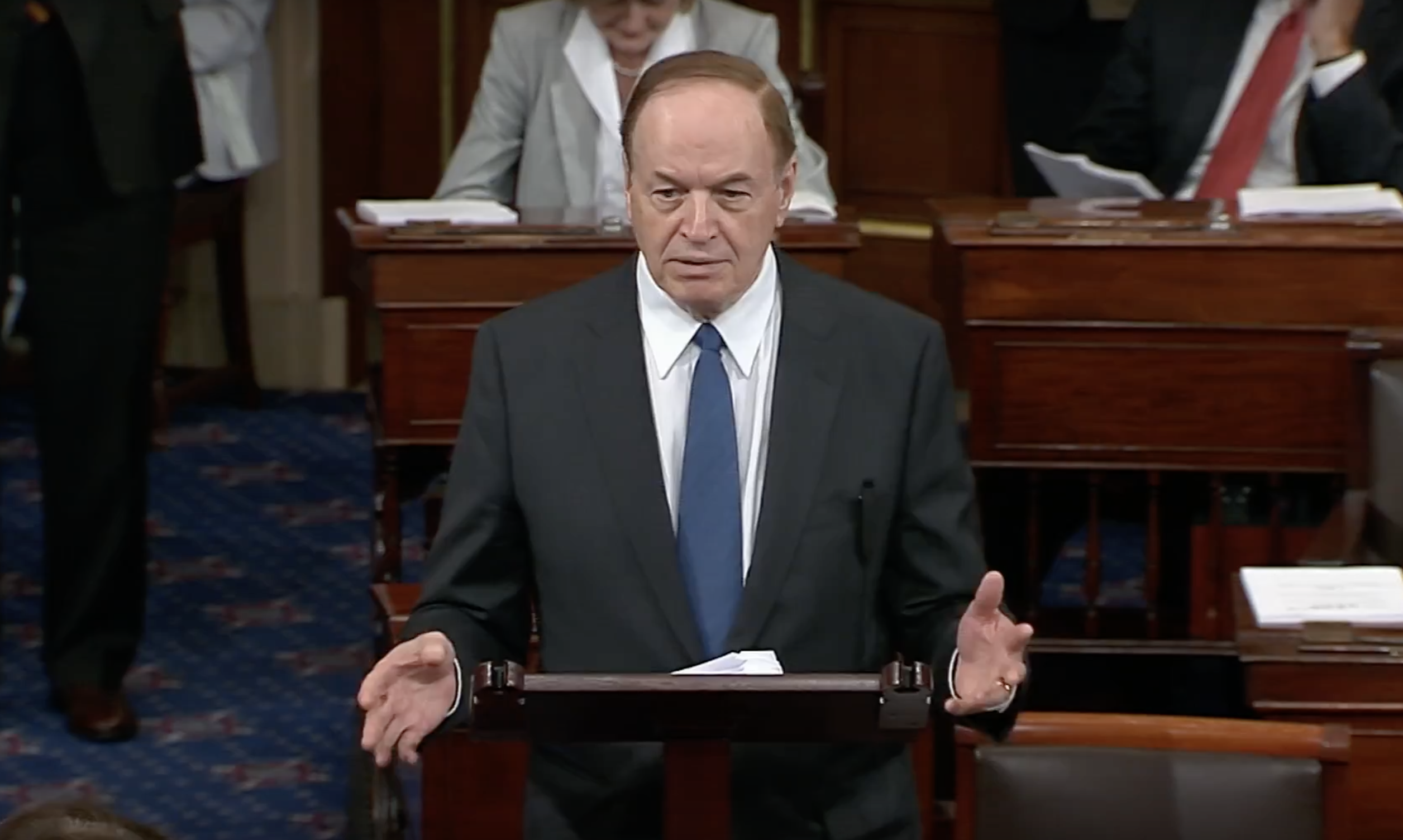 Sen. Richard Shelby, R-Alabama, announced that the U.S. Department of Transportation will award the city of Decatur a highway infrastructure improvement grant totaling $14,222,671 in federal funding.
The grant is made available as part of the DOT Better Utilizing Investment to Leverage Development (BUILD) Grant program, which focuses on economic development and infrastructure improvements.
"This $14 million BUILD grant is great news for the city of Decatur and the surrounding region. The funding will allow for much-needed improvements and enhancements to the current infrastructure in Decatur," said Senator Shelby. "As Alabama's transportation needs evolve, it is important that we find ways to support rapid growth, especially in rural areas. I am looking forward to working with my colleagues and the DOT as we continue to prioritize the infrastructure needs of the state and the nation."
The grant will aid in the construction of an overpass bridge at the intersection of State Route 20 and Bibb Garrett Road. The project also includes ramps, a new access road, improved highway lighting, and accommodations for safe pedestrian access.
According to the city, there has been a significant lack of resources to develop and maintain major rural highway infrastructure. This funding will help bridge the gap between Decatur and other main employment areas in the state, providing necessary funding for these much-needed transportation resources.
"The creation of a Highway 20 overpass and exchange is the catalyst of growth and change our city has been striving to achieve," said Decatur Mayor Tab Bowling. "Through the keen oversight of Secretary of Transportation Elaine Chao, the generosity of Sen. Richard Shelby's office, and the ever-diligent work of the City of Decatur's grant team and Director of Development Wally Terry, our collaborative efforts have culminated in a regional development that will benefit North Alabamians for generations to come."
President Donald J. Trump (R) has urged the Congress to pass a $trillion infrastructure bill to allow for more modernization and repairs to America's infrastructure system.
Senator Richard Shelby has been elected to six terms to the U.S. Senate and is the Chairman of the powerful Senate Appropriations Committee. Prior to his Senate service he was elected to four terms in the United States House of Representatives and two terms in the Alabama state Senate representing Tuscaloosa.
Trump Truck and boat parades this weekend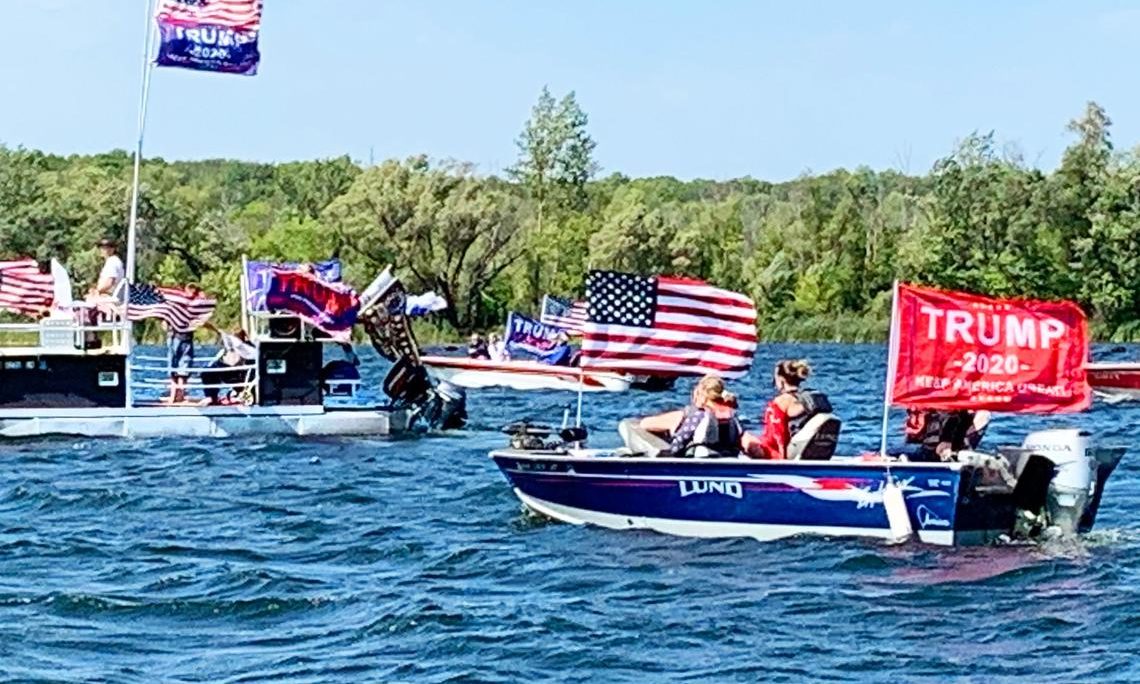 As Election Day draws near, Alabama Republicans are excited about promoting the re-election of Donald J. Trump as President and the election of Tommy Tuberville for U.S. Senate. This weekend two pro-President Trump events are happening in the state. There will be a truck parade from Ashland to Phenix City on Saturday sponsored by the Clay County Republican Party, while there will also be a boat parade on Wilson Lake in the Shoals sponsored by the Colbert County Republican Party on Sunday.
The pickup trucks will assemble at the Ashland Industrial Park in Clay County, 8240 Hwy 9, Ashland. There is a pre-departure rally at 10:00 a.m. central standard time. The trucks will depart at 11:00 a.m. and then proceed on a parade route that will take them into the bitterly contested swing state of Georgia. The Trump Pickup Parade will wind through east Alabama and West Georgia traveling through LaGrange and Columbus before concluding near the Alabama/Georgia line in Phenix City, 332 Woodland Drive, Phenix City at approximately 2:00 p.m. central time. Speakers will begin at 3:00. Trump flags will be on sale at the event.
The Phenix Motorsports Park will be hosting what sponsor hope could possibly the world's largest Pickup Tuck parade in U.S. history that is routing over 50 mile through Georgia in effort to "pickup" President Trump's numbers in GA.
A number dignitaries have been invited to address the Phenix City rally, including Coach Tuberville. Former State Sen. Shadrack McGill, Trump Victory Finance Committee member former State Rep. Perry O. Hooper Jr., and Paul Wellborn, the President and CEO of the largest Family owned Kitchen Cabinet manufacture in the USA are among the featured speakers who have committed to speak at the event.
Entertainment will be provided by: Charity Bowden, an up and coming country music singer who was the runner up on "The Voice". Charity will sing 'I am Proud to be an American' as well as songs from her Voice performances. The McGill Girls will also perform. The three beautiful and talented sisters will be singing patriotic songs in three part harmony. Geoff Carlisle, a professional DJ will be keeping the crowd pumped with music and entertainment.
Following the speakers and the entertainment there will Trump truck-vs- Joe Bidden truck races down the drag strip for the finale.
The Northwest Alabama boat parade will be on Sunday. The boats will gather at 2:00 p.m. near Turtle Point and then the flotilla will parade around the open waters of Wilson Lake til 3_00 p.m.. There will be a contest for best decorated Trump boats.
Trump supporters have held a number of large boat parades across the state to show their support for the re-election of Pres. Trump.
Boat parade sponsors say that this parade will be: pro-American, pro-law enforcement, pro-military.