Opinion | Now, a Medicaid program built around families and communities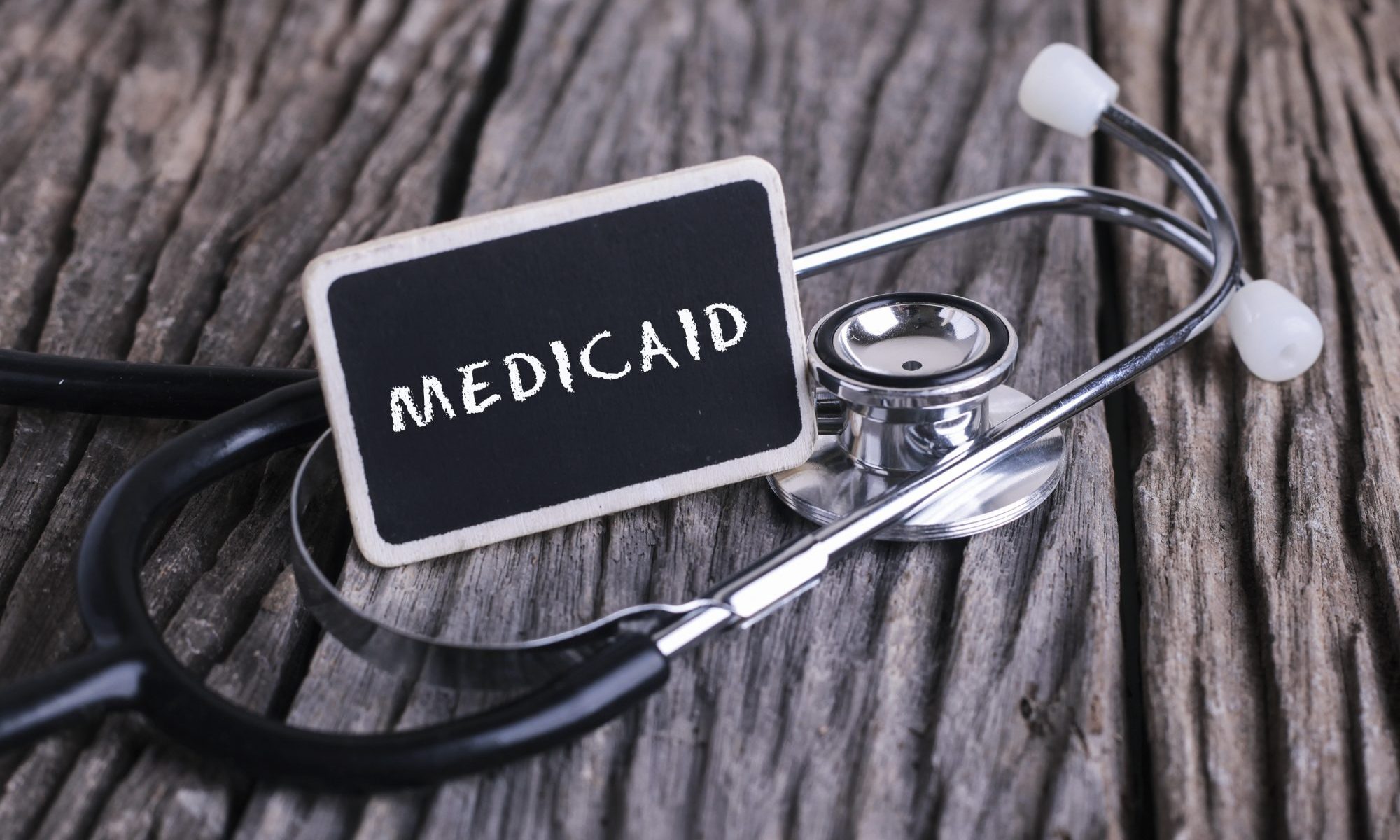 The elections of November 6th are over, and now, in Washington and in Montgomery legislators again take up the task of governing. As the leader of Alabama's twenty-seven Republican state senators, my focus is on working with other lawmakers and Governor Kay Ivey to make state government more efficient and to keep job growth strong.
Reforming the state's Medicaid program is one of the toughest challenges we face in the coming year. Medicaid, the federally-mandated health insurance program for pregnant women, children, low-income adults, the elderly, and the disabled, is by far the largest line item in the state's General Fund — Medicaid by itself accounts for 37% of all non-education state spending and its budget for the current year is $755 million. For context, state prisons consume 23% and the Alabama Law Enforcement Agency (state troopers) uses 2.5% of non-education spending.
The aging of America's population as the Baby Boomers retire puts enormous stress on government-run health insurance programs like Medicaid. About 10,000 Boomers retire every day, and the U.S. Census Bureau predicts that by 2035, the number of adults aged 65 and older in America will outstrip the number of children under the age of 18. In Alabama, the population of folks aged 65 and older is expected to grow by 25% between now and 2025. This coming demographic tidal wave threatens to swamp a number of government programs, including Medicaid.
For the past five years, I have worked with Medicaid Commissioner Stephanie Azar to craft a new health care model that better serves the growing number of senior citizens in Alabama who are in Medicaid's long-term care. Thankfully, this year Alabama received approval from the Centers for Medicare and Medicaid Services in Washington to move ahead with the Integrated Care Network (ICN). This reform will offer senior citizens on Medicaid additional health care choices and is projected to save, over the long run, tens of millions of taxpayer dollars.
Here is how the ICN will work: in October of this year, the state Medicaid agency partnered with an Alabama health care provider that will now serve the medical needs of the 23,000 senior citizens who are receiving Medicaid's long-term care services, 70% of whom are in nursing homes. By partnering with an expert health care provider based in Alabama, Medicaid can offer its long-term patients better care — and thus allow more Medicaid recipients to stay longer in the comfort of their own home.
Medicaid recipients can still opt for a nursing home, and no benefits are changed under this new system. But by partnering with a health care provider that is an expert in managed care, Medicaid can bend the cost curve down, offer improved health care, and give more of Alabama's senior citizens an opportunity to stay a little longer in their homes and communities.
For my wife and me, one of the greatest privileges in life is spending time with our parents — and as the years have passed, we, like so many Alabama families, have discussed the future and begun to plan for the day when our parents will need additional help. As a legislator, I think often about how the policies that I vote on will affect the lives of my friends and neighbors. The Integrated Care Network is just getting started, but I am optimistic that this reform will improve the quality of life for many families in Alabama and put Medicaid on a sounder financial footing.
Greg Reed, R-Jasper, is the Alabama Senate Majority Leader and represents Senate District 5, which is comprised of all or parts of Winston, Walker, Tuscaloosa, Jefferson, and Fayette counties.
Print this piece
Opinion | It's past time to turn the page on racism, racial violence in America
On June 10, 1963, President John F. Kennedy sent National Guard troops to accompany the first black students admitted to the University of Alabama.
In an address to the nation, he said, "It is not enough to pin the blame on others, to say this is a problem of one section of the country or another, or deplore the fact that we face. A great change is at hand, and our task, our obligation, is to make that revolution, that change, peaceful and constructive for all. Those who do nothing are inviting shame as well as violence. Those who act boldly are recognizing right as well as reality."
Sixty years later, that task is still at hand. The job is still far from done. And more and more often, it even seems like we're losing ground. It has sure seemed that way this week and, indeed, over the last few months.
We've been through this before.
Ahmaud Arbery is not the first African American to be ambushed and murdered by men claiming to be protecting their neighborhood, simply because he seemed out of place. And it's not the first case of such a murder being swept under the rug.
Breonna Taylor is not the first African American to be killed in their own home by police searching for a suspect who wasn't there.
Christian Cooper is not the first African American to have the cops capriciously called on him and be falsely accused of menacing a white woman.
And the latest tragic miscarriage of justice, George Floyd is not the first African American to be brutally assaulted and killed at the hands of police officers. And his violent death is not the first to be videotaped and broadcast across the internet, social media, and television. The question is: how do we make it the last? How do we ensure his death and our anger isn't in vain?
For too many of us, institutional racism is a fact of daily life. And when the system begins to crack and crumble under the strain of decades of injustice and inequality, only then do we say 'enough is enough.' Only then do we go through the same cycle we're going through right now. Anger is warranted, but it's not enough to get enraged, despondent, frustrated, and mad. It's not enough to protest. It's not enough to lash out. And it will never be enough until we begin to act to change the underlying and lingering conditions that make racism a reality – that makes it part of the American experience.
If you think the system is already working fairly for all people, I ask: by whose standards? Not mine. Our laws, our leaders, and our system of government were never intended to be stagnant.
If you find it acceptable to try to turn victims into suspects, looking for any way possible to justify ruthless behavior, I ask: for every instance of injustice recorded, how many more have gone unreported? The answer is too many to count. What accusations would have been dug up and leveled then? We will never know. After all, it's much easier to defame someone who's not alive to defend themselves.
Of course, we won't all agree on the best course of action, but I hope we can all agree that the status quo cannot continue and that action is required. That's all the more reason we need to start talking. And to those who don't want to have this conversation, who may feel uncomfortable or embarrassed, let's not give them a choice. Let's make it an issue. Let's prioritize recognizing right and reality instead of inviting shame and violence. Let's start today and not stop until we succeed.
We simply cannot allow this to be another situation where we shout, we scream, we cry, and then we clean up and move on to only do it all over again down the road. What will this week's protests lead to next week or next month or next year? Starting now, we must have this conversation at every ballot box at every election – municipal, state, congressional, and so on. If you want your voice heard, presidential cycles are fine, but real, actionable change begins at the local level. Mayors and city councils appoint police chiefs. We elect District Attorneys, Sheriffs, Legislators, Judges, and Coroners. State Representatives and Senators make laws but law enforcement applies them. We all have a role to play in righting the wrongs by revisiting outdated and close-minded policies that continue to plague communities across our state and replacing them with a new vision.
Similarly, when I look at my young son, I wonder how I'm going to have the conversation with him. What am I going to say during "the talk" that black parents have, for generations now, had to have with their children? And how am I going to say it? How am I going to teach my son to protect himself? What are you telling your children?
In Alabama, we must come to terms with our legacy of racism and commit to eradicating injustice or we will never escape this cycle. As a policymaker and leader in this state, I cannot tell my son or anyone that we've fully turned the page on our dark and violent past. But I can tell you what needs to be done. Change starts with commitment. Individuals must resolve to break this cycle and then influence their own neighborhoods and communities to do better. It continues with conversations among people of diverse backgrounds, seeking to understand each other and treat each other with equality, decency, and dignity as human beings. It becomes reality when together we take our values to the ballot box and hold our leaders accountable to enact policies that ensure justice for all.
I invite and I welcome all Alabamians to join me in the task as an obligation to each other and to ourselves. Together, let's continue this work. And at the very least, let's each reflect on the words of President Kennedy so many years ago, "We are confronted primarily with a moral
issue. It is as old as the scriptures and is as clear as the American Constitution . . . I hope that every American, regardless of where he lives, will stop and examine his conscience about this and other related incidents."
Print this piece