Shaw Industries expands Andalusia plant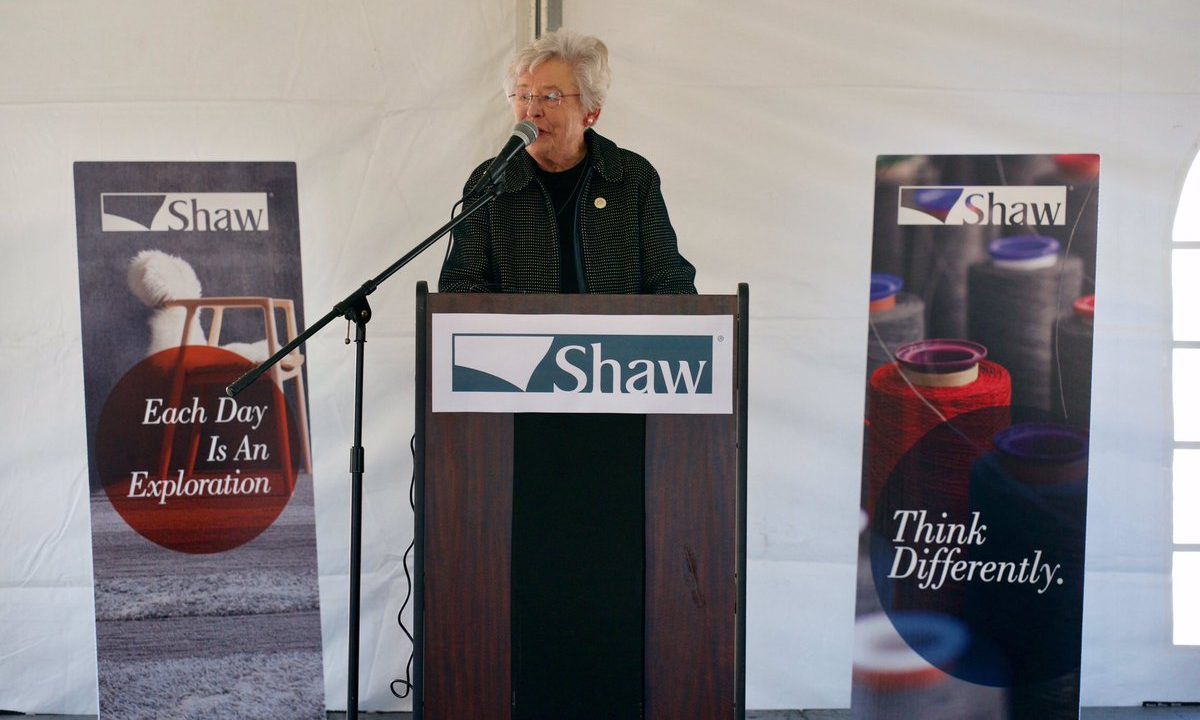 Alabama Gov. Kay Ivey was in Andalusia at the Shaw Industries carpet plant. The Shaw Industries Group, Inc. announced that is investing $250 million in its Andalusia manufacturing facility, which creates fiber used to manufacture residential carpet.
"Visiting Covington Co. this morning to celebrate @Shaw_Inc's $250 million investment in their Andalusia Fiber Manufacturing Plant," Gov. Ivey said on Twitter. "Glad to see this company is growing and succeeding by improving efficiency & production, as well as safety at Plant 65."
Ivey was joined by Andalusia Mayor Earl Johnson, Covington County Commission Chairman Greg White, and Shaw associates in a celebration of recent achievements at Andalusia's Plant 65.
The project includes construction of new and expanded building assets and installation of substantial amounts of new manufacturing equipment.
"At Shaw, our vision is to create a better future for our associates, our customers, our company, and our communities," said Shaw Industries Executive Vice President David Morgan. "We can only achieve that vision through continued investment in our people, our products, our facilities, and our operations. We continually bring customers the forward-thinking products and services they expect from Shaw."
The changes will create even better efficiency, production, ergonomics, and safety for the more than 1,200 associates who work at the plant. Construction began a little over a year ago and modernization efforts will continue through 2020. The facility remains operational throughout the transition.
"Shaw's operations are more complex than ever," said the plant manager for Plant 65 Ron Fantroy. "As a result, almost every job at Shaw — from designers and data scientists to machinists and managers — requires a higher skill level than in the past. Shaw benefits from a talented, well-trained associate base in Covington County, where it is the county's largest employer."
Andalusia is in Alabama's Second Congressional District, AL-02, and is represented by Congresswoman Martha Roby (R-Montgomery).
"Great economic news in AL-02: Last week, Shaw Industries, which employs more than 1,000 Alabamians, formally announced plans to invest $250 million into its Andalusia carpet manufacturing facility," Congresswoman Roby said. "This investment includes technology upgrades with an anticipated completion date of 2020. I am thrilled to celebrate this significant contribution to our economy, and I am proud of Shaw's growth and success in the State of Alabama."
"Headquartered in Dalton, Georgia, Shaw Industries, Inc. is a global flooring provider with a presence throughout North America, South America, Europe, and Asia," economic developer Nicole Jones told the Alabama Political Reporter.
"The company employs approximately 22,000 associates worldwide, including 1,000 Alabamians, and is Covington County's largest employer. The newest investment of over $250 million will include a building expansion of Plant 65 in Andalusia as well as a substantial addition of new manufacturing equipment."
"These investments will ensure the long-term viability of this critical operation within Shaw's portfolio of manufacturing facilities," Shaw Chairman and CEO Vance Bell said. "They are designed to improve the plant's ability to compete successfully in the marketplace for the short and long term. This facility upgrade will utilize state-of-the-art technology and innovative processes that will be industry-leading in cost and quality."
Shaw Industries Group is a subsidiary of legendary investor Warren Buffett's Berkshire Hathaway. Shaw is the world's largest carpet manufacturer with more than $4 billion in annual sales and approximately 22,300 employees worldwide.
"Shaw's significant new investment in its Andalusia manufacturing facility is a welcome development that positions the plant for the future and demonstrates the company's confidence in its large Alabama workforce," Governor Kay Ivey said. "We look forward to working with Shaw to help its Covington County operation not only succeed but also thrive."
"Shaw Industries, Inc. attributes its success to remaining focused on the core values recognized at its inception in 1967 – quality, service, and performance – values many Alabamians hold dear and live up to every day," Nicole Jones added.
Secretaries of State share joint statement on importance of USMCA launch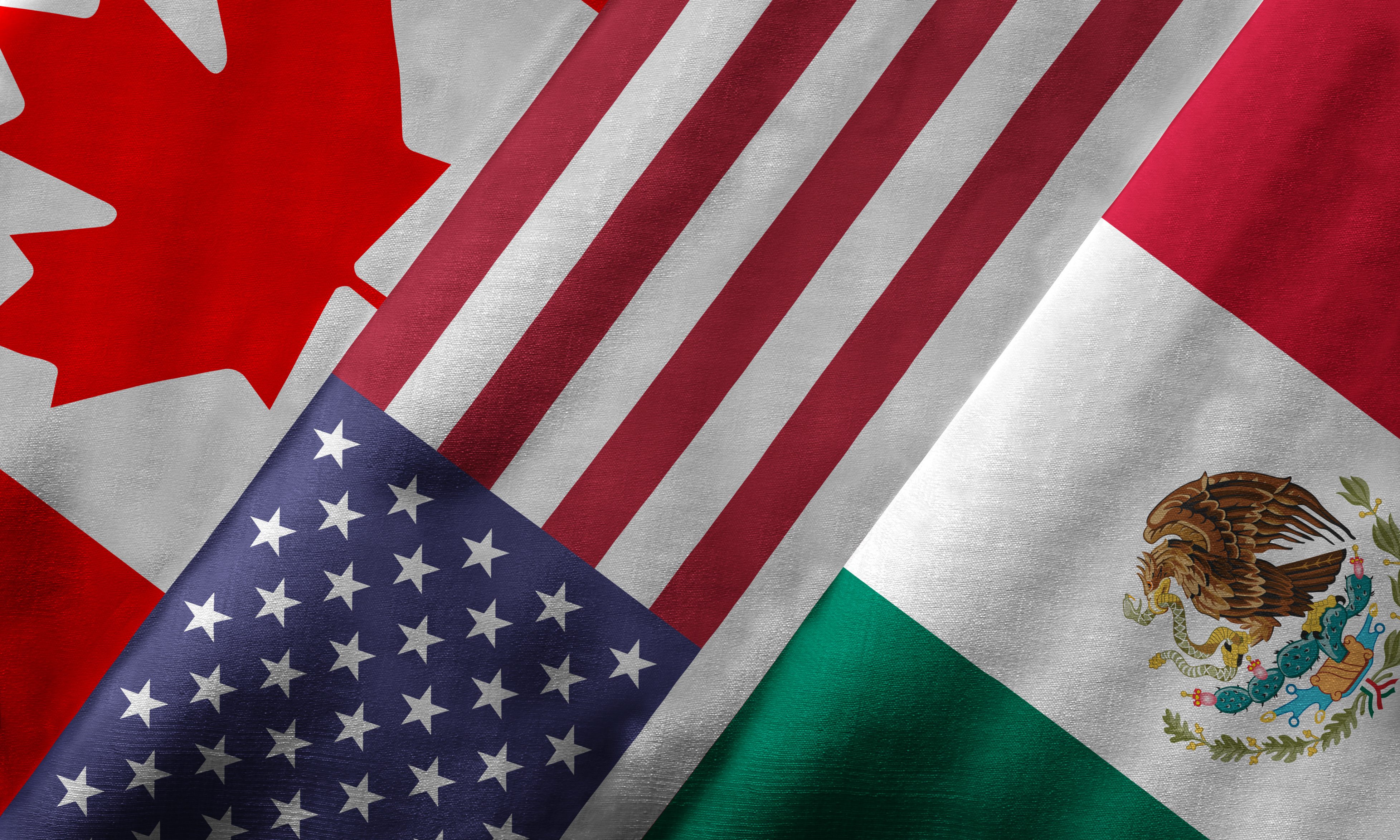 Following the completion of the necessary measures to comply with commitments under the United States-Mexico-Canada Agreement (USMCA), the Agreement officially enters into force today, July 1, 2020.
As Secretaries of State who oversee the business filings process in the respective states of Alabama, Iowa, Kentucky, Louisiana, Mississippi, Missouri, Nebraska, Ohio, Texas, and Wyoming, Secretaries John H. Merrill (Alabama), Paul D. Pate (Iowa), Michael G. Adams (Kentucky), Kyle Ardoin (Louisiana), Michael Watson (Mississippi), John R. Ashcroft (Missouri), Bob Evnen (Nebraska), Frank LaRose (Ohio), Ruth Hughs (Texas), and Edward A. Buchanan (Wyoming) recognize and appreciate firsthand the positive impact the USMCA will have on entrepreneurs across the country.
"Alabama's international engagement fuels job growth and increases exports. The success of Alabama businesses depends on the participation and competitiveness of our global counterparts. Alabama totaled $6.6 billion in exports to Canada and Mexico in 2018, supporting families and businesses across the state" noted Alabama Secretary of State John H. Merrill. "I was delighted to join President Donald J. Trump in January of this year as he signed this mutually beneficial agreement, and I look forward to its future success."
"The USMCA is a great opportunity for Iowa's farmers, businesses and families. The launch of this agreement comes at a vital time for our country and will provide a much needed boost to our economy. Canada and Mexico bought $6.5 billion worth of goods from Iowa in 2018 and this deal ensures our partnerships with these neighbors will continue," stated Iowa Secretary of State Paul Pate.
"The USMCA entering into force is a great deal and a win for American and Louisiana workers. The USMCA will help support and grow our economy, boost small businesses, help our farmers, manufacturers, and workers, and ensure more Louisiana-made products can be sent internationally. Trade is important to Louisiana's economy and this deal will help boost both," stated Louisiana Secretary of State Kyle Ardoin.
"During a time when the future of our economy seems nebulous, the USCMA creates a portal for modern opportunities and prosperous partnerships," said Mississippi Secretary of State Michael Watson. "The enhanced agreement will undoubtedly revive businesses and help boost innovation in our state. I applaud President Trump's leadership and dedication to ensuring a fair playing field for Mississippi farmers, ranchers, and entrepreneurs."
"Missouri is grateful for this historic agreement, which will help Missouri agriculture and businesses grow with more jobs and increasing exports.  As our economy recovers, getting businesses and people back to work, this will help ensure success for large and small businesses who compete and form partnerships with our neighbors.  We stand ready to assist our entrepreneurs and businesses," replied Missouri Secretary of State John R. Ashcroft.
Nebraska Secretary of State Bob Evnen noted, "The USMCA provides expanded opportunities for Nebraska's livestock industry, and our ag commodity and specialty crop producers. The USMCA builds on the successes and corrects the problems of NAFTA, and gives us expanded opportunities for Nebraska's ag trade with our friends in Mexico and Canada. This excellent agreement now serves as a template for other international free trade agreements, so we have cause for optimism on many fronts."
"Today is a day Ohio's farmers and entrepreneurs have been waiting for," said Ohio Secretary of State Frank LaRose. "As our nation's economy continues to recover, the USMCA is a much needed boost as they compete on the global stage. Thanks to the leadership of President Trump, Senator Portman and bipartisan leaders from across our nation, Ohio is poised for our next giant leap, and my office looks forward to helping make it happen."
"Last year alone, trade between Texas and its two largest trade partners—Mexico and Canada—totaled more than $200 billion. This exchange supports the more than 950,000 Texas jobs that are tied directly to trade with Mexico and Canada," said Texas Secretary of State Ruth Hughs. "The implementation of the USMCA provides tremendous benefit to all parties involved in the trade deal and will help to ensure years of mutual economic benefit and prosperity for all. We look forward to further strengthening our relationship with our trade partners as we enter a new era of innovation and success."
"The USMCA trade deal has high standards and rebalances North American trade to provide a stronger market for Wyoming's and our Nation's goods. This is a great day for our country, as businesses will better be able to participate in cross-border trade. USMCA ensures fair business practices by our neighbors and now the advantage will be back in the hands of the American worker," stated Wyoming Secretary of State Edward Buchanan.
This historic trade agreement will result in freer markets, fairer trade, and strong economic growth across North America, creating new opportunities for American workers, farmers, ranchers, and business owners.