Farm Bill legalizes hemp-derived Cannabidiol
Alabama Attorney General Steve Marshall joined with the leadership of the Alabama Law Enforcement Agency, the Office of Prosecution Services and the Alabama Department of Forensic Sciences to draft and distribute public guidance on the current state of Alabama law on the possession, use, sale or distribution of Cannabidiol, or CBD.
On Wednesday, the U.S. House of Representatives gave final passage to the Agricultural Improvement Act of 2018 (Farm Bill), HR2, which is expected to be signed into law by President Donald J. Trump (R).
This bill contains a provision legalizing industrial hemp, beyond the existing pilot programs passed by Congress in 2014. As a result of this Congressional action, CBD derived from industrial hemp, with a THC concentration of not more than .3 percent, can be legally produced, sold, and possessed in the State of Alabama. However, as stated in the bill, the new federal law will not prevent states from adopting laws to restrict or regulate the production of industrial hemp.
Furthermore, prescription drugs and other consumables containing CBD will continue to be regulated by the U.S. Food and Drug Administration. The guidance below still applies to CBD derived from marijuana or CBD derived from hemp with above a .3 percent (three one-thousandths) THC concentration.
Marijuana possession remains illegal in Alabama and is punishable by a Class A misdemeanor when possessed for personal use or by a Class C felony when possessed for reasons other than personal use. The Alabama Criminal Code makes it illegal to sell, furnish, give away, deliver, or distribute a controlled substance, including marijuana. The Alabama Criminal Code makes it illegal to "traffic"—sell, manufacture, deliver, or bring into the state—any part of a cannabis (marijuana) plant in an amount greater than 2.2 pounds. This crime carries mandatory prison time that increases with the weight of the marijuana in question.
On October 28, 2018, the Alabama Department of Public Health adopted a rule allowing for the medical use of FDA-approved drugs that contain CBD (i.e., Epidiolex). In other words, Epidiolex is now legal for a doctor to prescribe for the treatment of two forms of epilepsy—Lennox-Gastaut syndrome and Dravet syndrome. While Carly's Law and Leni's Law provide only an affirmative defense to the otherwise illegal possession of CBD, Epidiolex will be regulated in the same way as any other prescription drug.
The Farm Bill will legalize hemp nationwide. The 10,000-year-old plant is one of the fastest growing plants and has a variety of commercial items including paper, textiles, clothing, paint, insulation, biofuel, food, skincare etc.
Dr. Bomi Joseph, Founder of Peak Health Center, ImmunAG, LLC and creator of Phyto Farmacy discussed the importance of this bill as it will define hemp as a regular agricultural crop, clarifying the legal status of extracts and allowing hemp.
Dr. Bomi said that there is a stigma surrounding hemp-derived cannabidiol (CBD), as many people that could benefit from CBD won't touch it due to its association with the infamous marijuana leaf. Because of this, Dr. Joseph believes cannabidiol should be called phytobidiol as it is a plant source that can be extracted completely separate from the cannabis plant itself.
Dr. Joseph is the creator of ImmunAG, a high potency CBD derived from the humulus kriya plant created due to the current regulations around hemp and cannabis derived CBD. The passage of the farm bill will remove hemp, and any legal ambiguity surrounding hemp derived CBD from the Controlled Substances Act.
All of the Alabama Congressional Delegation voted in favor of the Farm Bill.
The Attorney General updated his memorandum on marijuana and CBD. The updated memo can be read from the Attorney General's website.
Alabama parole officers seize firearms, ammunition and drugs in Enterprise
The seized evidence will be presented to a grand jury for further action and to authorities for potential federal charges.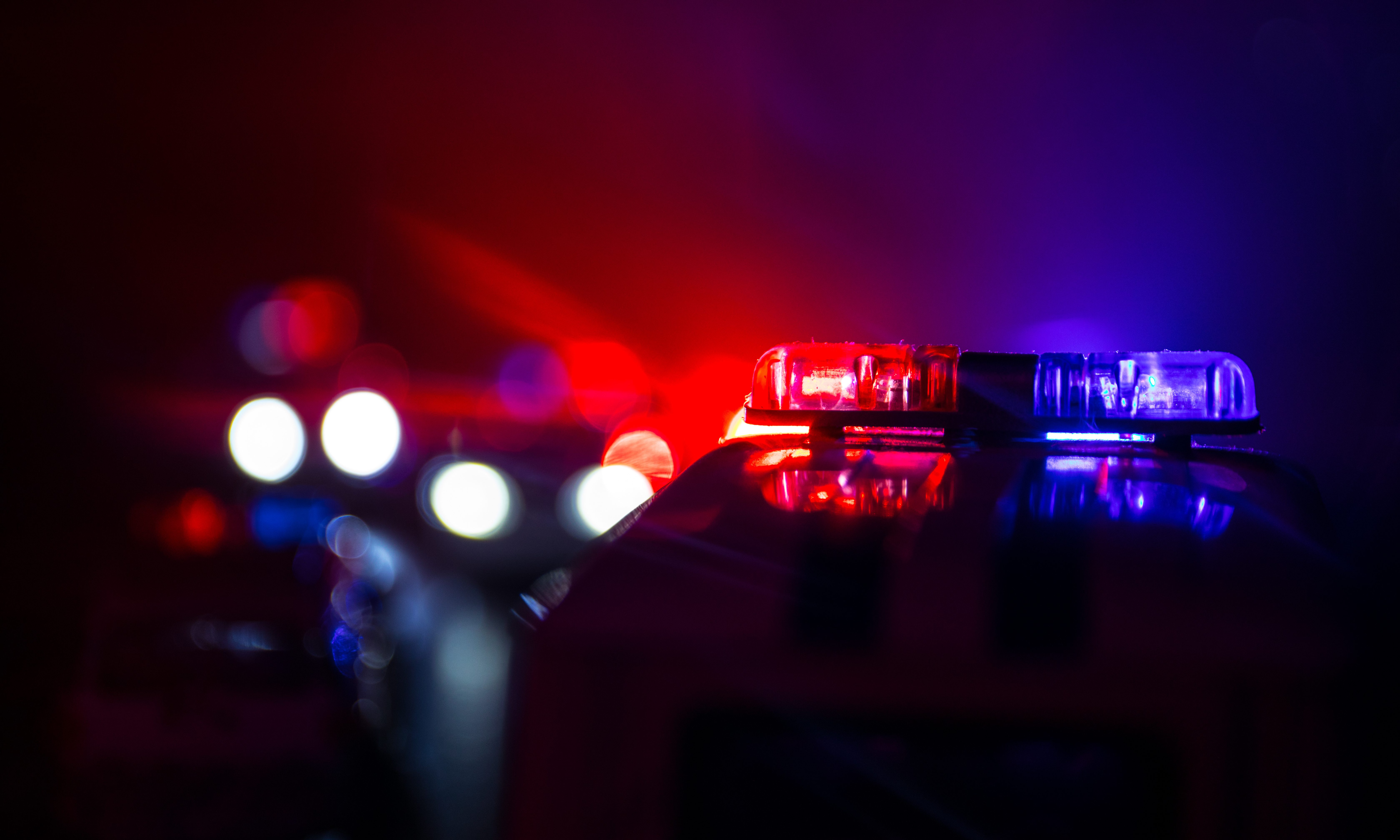 Officers of the Alabama Bureau of Pardons and Paroles on Wednesday seized two semiautomatic weapons, ammunition and drugs from a convicted armed robber in an operation in Enterprise. One of the seized weapons was stolen.
Alabama Bureau of Pardons and Paroles director Charlie Graddick praised officers Jared McPhaul and Troy Staley for their work.
"The first job every day of our officers is to protect public safety," Graddick said. "These officers stopped a parolee with a violent history from potentially using illegal weapons to harm someone. We are all grateful for their hard work and dedication."
The officers arrested parolee Jay Gatewood on a parole violation. Gatewood is out on parole after serving prison time for first-degree robbery and child abuse. Evidence of a possible parole violation was found after a search of Gatewood's car.
The seized evidence will be presented to a grand jury for further action and to authorities for potential federal charges.
Parolees are required to report to parole officers periodically. Gatewood had failed to report for the month of October so McPhaul directed him to come to the Enterprise office to report. The officers had received a tip that Gatewood might be engaging in illegal activities.
When Gatewood arrived, the officers, acting on the tip, asked if there was anything improper in his vehicle. On questioning, Gatewood admitted to the officers that there was a gun in his car.
McPhaul and Staley then searched the vehicle and found two 9 mm semiautomatic handguns. They also found three ammunition magazines, two of which were fully loaded, and a jar of marijuana with a digital scale.
The parole officers turned the evidence over to the Enterprise Police Department. McPhaul said that one of the guns had been reported stolen.
On March 17, 2008, Gatewood was sentenced to 25 years in prison for the armed robbery of a Dothan law office. He received three additional years for a child abuse conviction.
After serving just eight years of his sentence with the Alabama Department of Corrections, Gatewood was paroled in 2016. This was before Graddick was appointed the director of Pardons and Paroles. Gatewood has been supervised by parole officers since his release from prison.
For a convicted criminal to be in possession of firearms is a federal offense. That as well as the possession of illegal drugs and stolen property are all parole violations.
Gatewood, who has been jailed for the alleged parole violations, could potentially have his parole revoked for any one or more of these offenses. That will be determined in a future hearing.
Gatewood could potentially face new charges in the federal system for the gun charge. The stolen property and the marijuana could also be prosecuted in the state court system.
The possession of the digital scale is an indication that the marijuana was for other than personal use.
Depending on the amount of marijuana in the jar and any other evidence presented to the grand jury, Gatewood could potentially face a felony drug charge.