McCutcheon announces committee chairs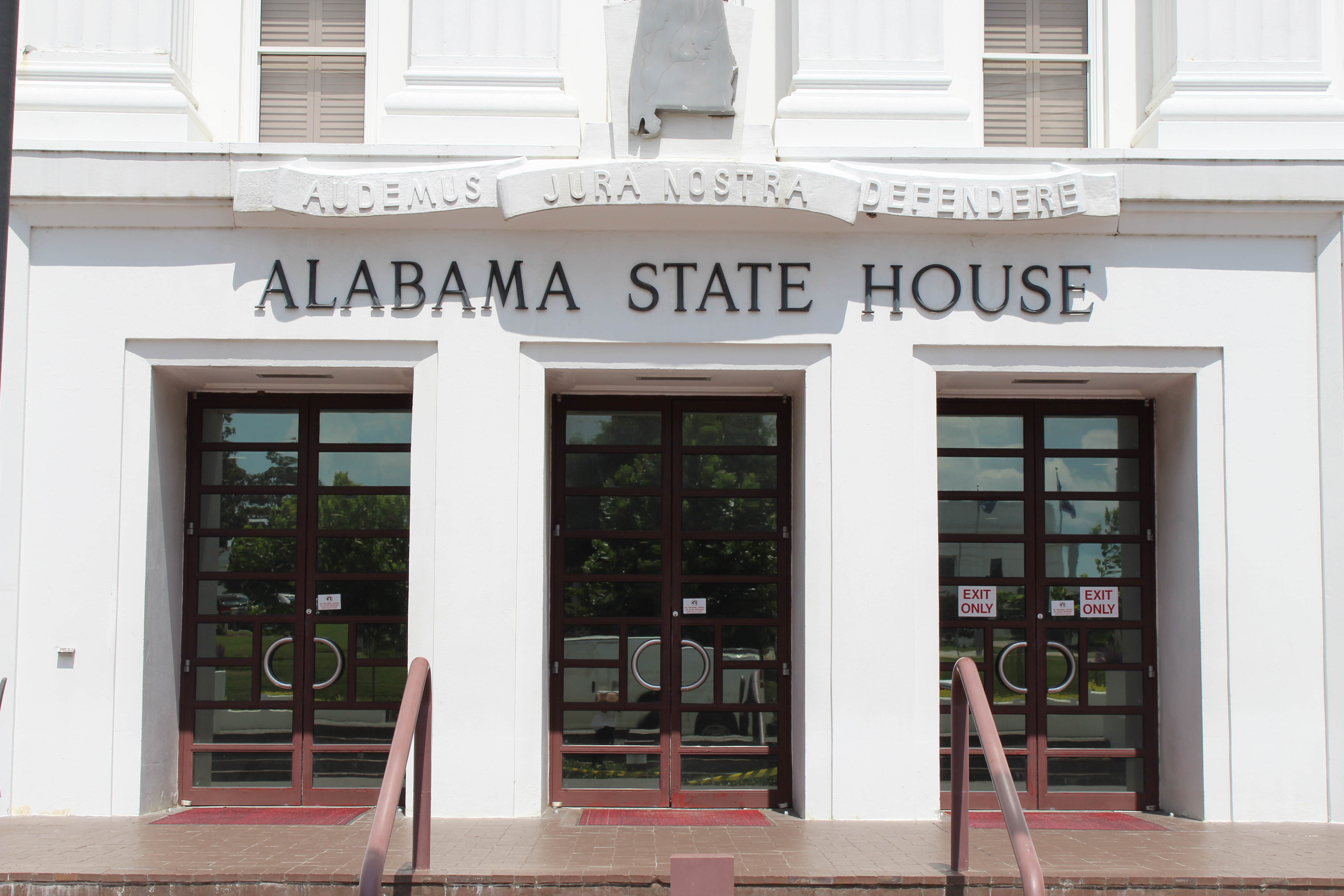 On Monday, Alabama Speaker of the House Mac McCutcheon, R – Monrovia, announced the lawmakers who will serve as chairs and vice-chairs for the Alabama House of Representative's 25 standing committees during the 2018 – 2022 quadrennium.
"Each of these members possesses specific talents, experiences, knowledge, and leadership skills, and we worked hard to match those factors with the committees they fit best," McCutcheon said. "The men and women we name today have my full faith and confidence, and I know they will use their chairman positions to help make our already great state even better."
McCutcheon was recently selected as the Republicans' speaker nominee since the House Republican Caucus has 77 members of the 105 member House that is considered tantamount to election in the 105 member House. The early committee chairmanship announcements will allow offices and committee clerks to be assigned and more intensive preparations for the upcoming regular session to begin.
The full committee rosters will be announced during the 2019 organizational session, which is scheduled to convene on January 8.
The members who will chair those House standing committees are:
Rules: Chairman Mike Jones, R – Andalusia, and Vice Chair Paul Lee, R – Dothan.
The Consent Calendar Subcommittee: Chairwoman Pebblin Warren, D – Tuskegee.
Ways and Means Education: Chairman Bill Poole, R – Tuscaloosa, and Vice Chair Danny Garrett, R – Trussville.
Ways and Means General Fund: Chairman Steve Clouse, R – Ozark, and Vice Chair Kyle South, R – Fayette.
Agriculture and Forestry: Chairman Danny Crawford, R – Athens, and Vice Chair Steve Hurst, R – Munford.
Boards, Agencies, and Commissions: Chairman Howard Sanderford, R – Huntsville, and Vice Chair Mike Holmes, R – Wetumpka.
Children and Senior Advocacy: Chairman K.L. Brown, R – Jacksonville, and Vice Chair Randall Shedd, R – Cullman.
Commerce and Small Business: Chairman Jim Carns, R – Vestavia, and Vice Chair Dimitri Polizos, R – Montgomery.
Constitution, Campaigns, and Elections: Chairman Matt Fridy, R – Montevallo, and Vice Chair Bob Fincher, R – Woodland.
County and Municipal Government: Chairman Reed Ingram, R – Montgomery, and Vice Chair Margie Wilcox, R – Mobile.
Economic Development and Tourism: Chairwoman Becky Nordgren, R – Gadsden, and Vice Chair Ron Johnson, R – Sylacauga.
Education Policy: Chairwoman Terri Collins, R – Decatur, and Vice Chair Danny Garrett, R – Trussville.
Ethics and Campaign Finance: Chairman Mike Ball, R – Madison, and Vice Chair Rich Wingo, R – Tuscaloosa.
Financial Services: Chairman Chris Blackshear, R – Phenix City, and Vice Chair Jimmy Martin, R – Clanton.
Fiscal Responsibility: Chairman Chris Sells, R – Greenville, and Vice Chair Mike Holmes, R – Wetumpka.
Health: Chairwoman April Weaver, R – Brierfield, and Vice Chair Ron Johnson, R – Sylacauga.
Insurance: Chairman Kerry Rich, R – Albertville, and Vice Chair Corley Ellis, R – Columbiana.
Internal Affairs: Chairman Randy Wood, R – Anniston, and Vice Chair Nathaniel Ledbetter, R – Rainsville.
Judiciary: Chairman Jim Hill, R – Odenville, and Vice Chair Tim Wadsworth, R – Arley.
Local Legislation: Chairman Alan Baker, R – Brewton, and Vice Chair Ritchie Whorton, R – Valley.
Military and Veterans Affairs: Chairman Dickie Drake, R – Leeds, and Vice Chair Connie Rowe, R – Jasper.
Public Safety and Homeland Security: Chairman Allen Treadaway, R – Morris, and Vice Chair Allen Farley, R – McCalla.
State Government: Chairman Chris Pringle, R – Mobile, and Vice Chair Chris Sells, R – Greenville.
Technology and Research: Chairman Joe Lovvorn, R – Auburn, and Vice Chair Corey Harbison, R – Good Hope.
Transportation, Utilities, and Infrastructure: Chairman Lynn Greer, R – Rogersville, and Vice Chair Joe Faust, R – Fairhope.
Urban and Rural Development: Chairman Randall Shedd, R – Cullman, and Vice Chair David Standridge, R – Hayden.
The 2019 regular session will begin in March. Voters gave the Republicans their largest supermajority in history. The GOP won control of the House for the first time in 2010.  McCutcheon was released from the hospital over the weekend after receiving treatment for heart issues.
Marsh's budget hearing compared to revenge porn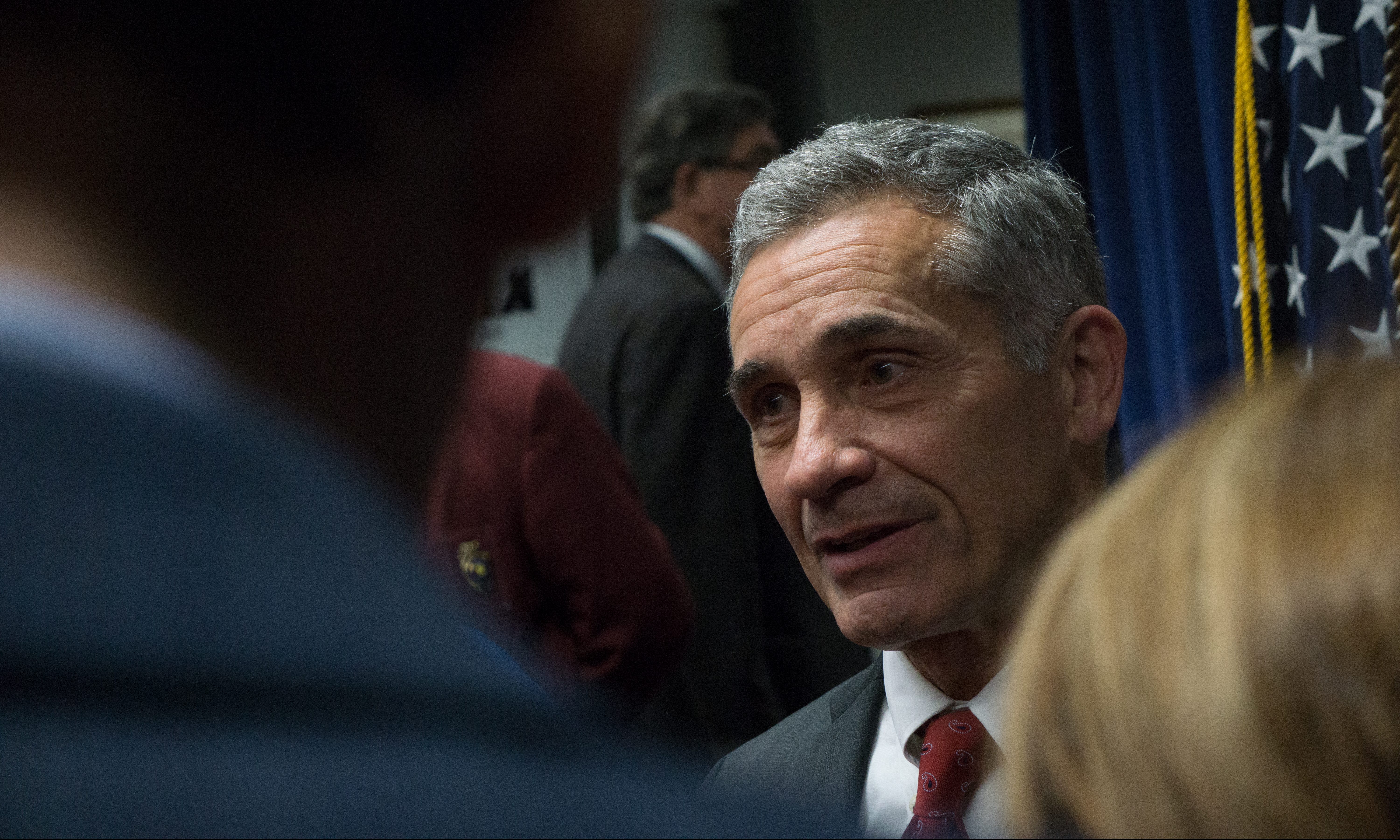 Senate President Pro Tem Del Marsh, R-Anniston, has scheduled a general fund budget hearing for early July — purportedly to prepare for the 2021 Legislative Session that begins in February.
But that is not the real reason for the budget hearing, according to Senate insiders who spoke on the condition of anonymity to avoid provoking Marsh. The actual purpose of public hearings, according to multiple sources, is to try to find a way to embarrass Gov. Kay Ivey.
In a press release from his office, Marsh says the budget meetings will focus on funding prison reform and rural broadband.
However, an agenda circulated for a July 9 budget committee meeting obtained by APR makes no mention of broadband and focuses entirely on the Ivey administration's spending.
In the press release, Marsh said that the budget hearing is needed to address "a potential $2 billion-dollar prison reform proposal."
But according to the Governor's Office and published reports about Ivey's prison reform plan, there is no mention of a $2 billion proposal as Marsh claims.
He also states that the other reason for the hearings is to address "a stunning lack of rural broadband investment." However, broadband is not an item on the agenda.
Marsh's enmity toward Ivey was on full display in the days after the governor revealed his "Wish list" in May, to spend federal relief money on a variety of projects only vaguely related to the economic crisis caused by the COVID-19 pandemic.
According to those who regularly interact with the Senate, he is still angry that Ivey exposed his plan to appropriate nearly $1.9 billion in federal relief money to finance pet projects, which included spending $200 million on a new State House.
The money the state received under the CARES Act was to be allocated to shore up business, citizens' interests and institutions ravage by the shutdown due to the spread of COVID-19.
First, Marsh denied the existence of a "wish list," then he said Ivey asked for it, and finally, he took ownership of the list and said he thought $200 million for a new State House is a "good idea."
For weeks after the debacle, Marsh aided by some Senate Republicans tried to spin what happened without success.
Marsh had also wanted to use $800 million in CARES Act funds to build out rural broadband and had reportedly hoped to use the budget meeting to push his broadband plan forward.
Ivey blocked his plan to use CARES Act funds for pork projects and convinced the Legislature to reject Marsh's preferred budget in favor of Ivey's executive amendment.
"First Ivey made him look greedy and foolish and then she turned most of the Legislature against him," said one of APR's sources.
Recently, Ivey was once again a step ahead of Marsh when just days after he announced his July budget hearings to consider broadband expansion, Ivey released her plan to spend $300 million on rural broadband, stealing his thunder.
According to APR's Senate sources, Ivey's latest move was another blow to Marsh's ego.
"Del, [Marsh] has power, but he's never had to deal with a governor who knows how to counter him," said another Senate insider.
Another regular observer of Marsh said, his latest move to hold budget hearings is akin to "revenge porn."
"She dumped him, and now he wants to get even, sounds a lot like revenge porn to me," the source said.
At the July hearing, Ivey Administration officials will be questioned on CARES Act spending, budgets for the department of corrections and pardons and parole.
Finance Director, Kelly Butler, will testify to what CARES funds have been spent and what remains.
ADOC Commissioner Jeff Dunn will be queried on several issues, including hiring, overtime pay, prison construction, and Holman prison's status and personnel.
Pardons and Paroles Commissioner, Charles Graddick, will face the committee to discuss personnel costs, equipment purchases with an "emphasis upon computers, software, vehicles, office furniture and other substantial expenditures," according to the document.
Lastly, the committee will question Personnel Department Director, Jackie Graham, to give an account for DOC and ABP&P personnel growth plans.
While it is wholly within the Legislature's purview to approve and exercise oversight of government spending, this is not what the budget hearings are about according to APR's sources.
According to several Senate insiders and others with knowledge of Marsh's thinking, this is a move to paint Ivey's administration as "out of control on spending."
"This is a trap Marsh hopes to use for PR, but what if there's nothing to see, how does he spin it," asked an individual with close ties to the administration. "She's kicked his tail before; she'll likely do it again," the source said.