Jones urges Trump to deliver promised aid to farmers hurt by Chinese retaliatory tariffs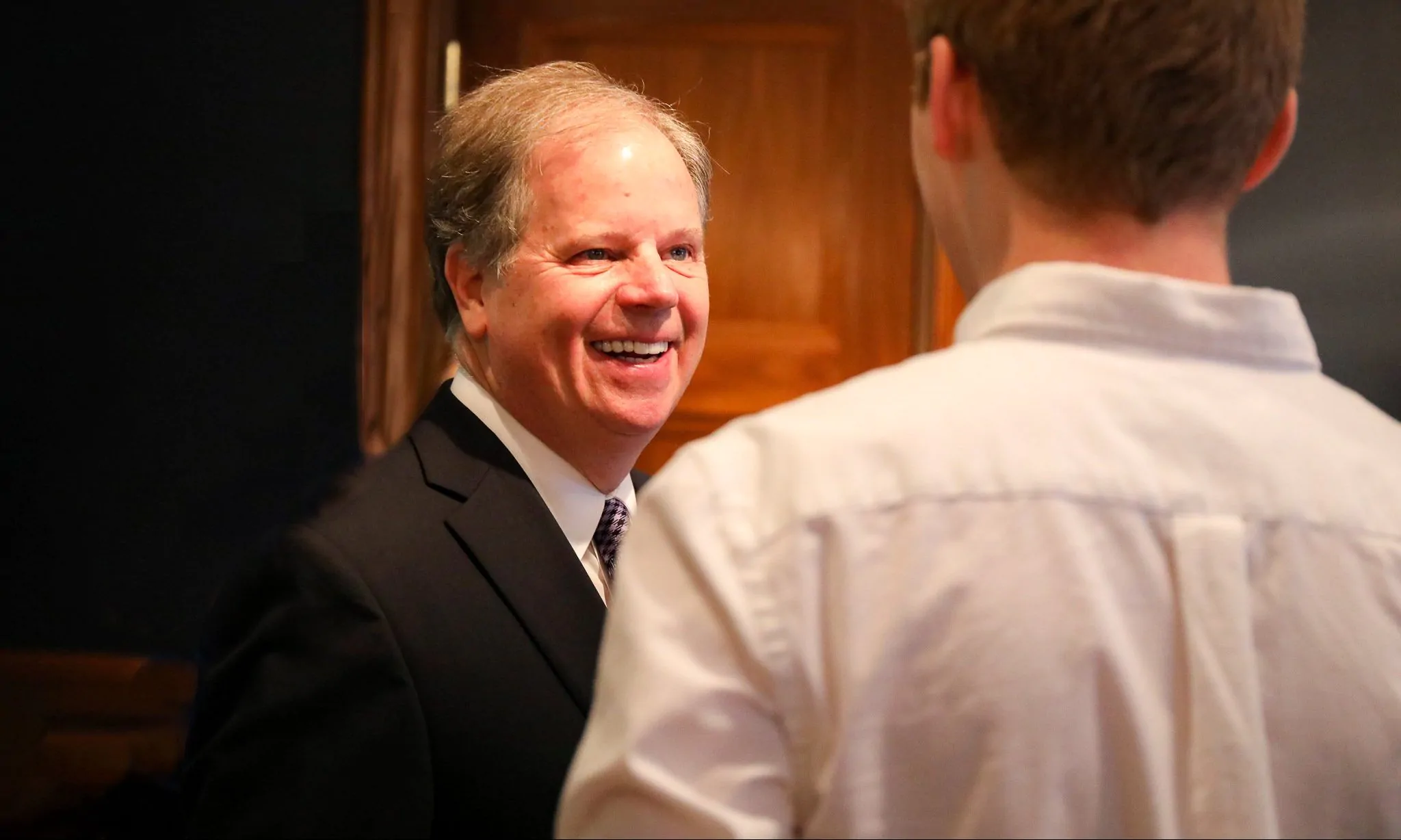 U.S. Sens. Doug Jones, D-Alabama, and John Hoeven, R-North Dakota, on Friday wrote to President Donald Trump calling on his administration to announce the second round of the agriculture tariff trade assistance.
The first round of Market Facilitation Program (MFP) payments was announced on August 27, 2018. The second round of assistance was anticipated on December 3, 2018, but has not been made publicly available.
Sens. Jones and Hoeven urged President Trump to act to aid the farmers:
"We are writing on behalf of our farmers, producers, and communities that have been harmed by the retaliatory tariffs imposed by China. Our farmers rely in large part on China for their commodities, and they have worked hard over decades to build these markets which are now unfairly being targeted by the Chinese government."
"Farmers have been waiting for the second round of Market Facilitation Program (MFP) payments to be announced," Jones and Hoeven continued. "It was recently reported that U.S. Department of Agriculture (USDA) Deputy Secretary Steve Censky is working to assure your administration, including the Office of Management and Budget, that these payments are still needed for our agriculture producers. We applaud USDA's work to ensure this commitment to farmers and producers is met."
"As you well know, the passage of a new Farm Bill gives assurance to farmers that safety-net policies, which are critical to continuing farm operations, will be implemented," Jones and Hoeven added. "The delivery of a second round of promised trade mitigation payments is also paramount to alleviate damages caused by China's unfair trading practices and retaliatory tariffs."
"We believe that these payments are necessary in the hopes that the majority of farmers are able to break even this year," Sen. Jones and Hoeven concluded. "While the latest round of soybean purchases by China has received a positive response and is appreciated, the status of the current or future sales remains to be seen. We ask that you proceed with the second round of MFP payments and make the announcement before the end of the year. The recent passage of a long-term farm bill, coupled with the expected second half of agriculture mitigation payments, will go a long way toward ensuring our farmers and ranchers can continue to produce the highest quality, lowest cost food supply in the world."
Senator Jones' office said that the first round of assistance included payments to producers of soybeans, sorghum, corn, wheat, cotton, dairy, and hogs based on the size of this year's harvest. Since the start of China's retaliation, soybean sales and prices, in particular, have been hit hard. According to the Farm Bureau, it is estimated that soybean exports to China are down 97 percent and that prices per bushel have dropped by two dollars. Because of these challenges, some soybean producers have opted not to harvest or sell their crop, choosing instead to leave it stored or, in some cases, in their fields to rot.
President Trump has renegotiated trade deals with Mexico and Canada and is negotiating with the Chinese and other trading partners.  Congress still has to renew the new NAFTA.
Jones won election to the Senate a year ago in a special session, defeating former Alabama Chief Justice Roy Moore. Concerns with the trade issues, interest rate increases by central banks, combined with popular unrest in Europe, has contributed to an escalating economic slowdown over the last six month.
Agriculture and forestry are Alabama's largest industries.
Print this piece
Sewell, Rogers vote for bipartisan bills to improve Paycheck Protection Program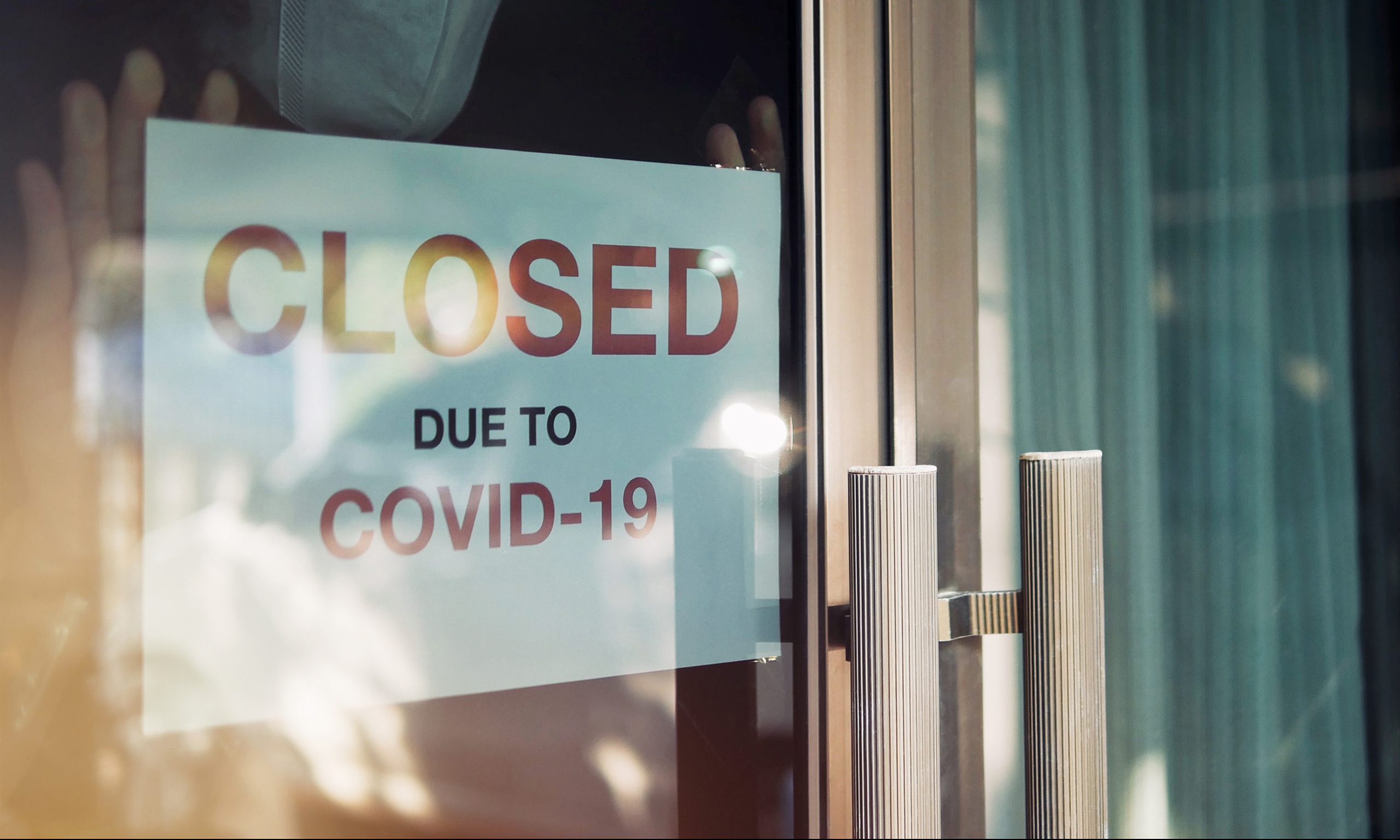 U.S. Reps. Terri Sewell, D-Selma, and Mike Rogers, R-Saks, voted in favor of a bipartisan bill aimed at improving the Paycheck Protection Program, dubbed the Payroll Protection Program Flexibility Act.
"The Paycheck Protection Program has been a lifeline for tens of thousands of Alabama businesses, but there are still too many small businesses that have been unable to access necessary resources because of the program's strict stipulations," Sewell said.
Sewell said many small businesses have not applied despite their urgent need because they do not believe they can meet current standards, and many are afraid to use the money because of the program's strict requirements.
"The bills the House passed today would both make the PPP program more flexible so it can reach more small businesses in need, and also increase the program's transparency to ensure funding is going to main street businesses that need support the most," Sewell said.
Rogers said he was pleased the act passed the House.
"The bill will add more flexibility to these loans to help small businesses even more," he said. "It will extend the loan forgiveness period, allow businesses that receive forgiveness to also receive payroll tax deferment and will allow businesses to spend different amounts on payroll costs and mortgage, rent, and other expenses. I hope these modifications will further help our small businesses that are the heartbeat of our local economies."
According to the U.S. Small Business Administration, more than 60,000 Paycheck Protection Program loans have been issued to small businesses in Alabama with each recipient receiving an average PPP loan of about $100,000.
According to Sewell's office, the new bill would provide needed flexibility to the Paycheck Protection Program — originally created by Congress in the CARES Act in April — in order to make this key program functional for the small businesses that need it the most.
Sewell's office provided a lengthy explanation of what the legislation does:
Under the current Paycheck Protection Program, the PPP loan converts to a grant as long as the small business uses the loan within eight weeks of the CARES Act enactment – that is, by June 30 – and uses at least 75 percent of the loan proceeds on payroll and the rest for such necessary expenses as rent, mortgage interest, and utilities. Many small businesses, particularly very small businesses, have reported that, with these restrictions, the loans do not meet their needs.
The bill makes the PPP program more flexible in the following key ways, in order to make it more accessible and usable for the vulnerable small businesses that need it the most:
Allowing loan forgiveness for expenses beyond the 8-week covered period to 24 weeks and extending the rehiring deadline. Back in March, the PPP program was established as an eight-week program, ending on June 30. However, it is clear that the economic effects of the pandemic will impact small businesses long past June 30. The current eight-week timeline does not work for local businesses that could only very recently have customers and those that are only allowed to open with very heavy restrictions. Small businesses need the flexibility to spread the loan proceeds over the full course of the crisis, until demand returns.
Increasing the current limitation on the use of loan proceeds for nonpayroll expenses from 25 percent to 40 percent. Currently, under regulations issued by the Trump Administration, the PPP loans require that no more than 25 percent of loan proceeds can be spent on non-payroll expenses such as rent, mortgage interest, and utilities. This limitation has prevented many small businesses, such as independent restaurants, from applying to the program because their rent is significantly more than 25 percent of their monthly expenses. The 40 percent limitation in this bill is much more realistic.
Extending the program from June 30 to December 31. By ensuring the PPP program will operate for 24 weeks, rather than only eight, this bill will ensure that many more truly small businesses will be able to take advantage of the program.
Extending loan terms from two years to five years. According to the American Hotel and Lodging Association, full recovery for that industry following both the September 11, 2001 terrorist attacks and the 2008 recession took more than two full years. This was also true for many other industries. If the past is any indication of the future, it will take many businesses more than two years to achieve sufficient revenues to pay back the loan.
Ensuring full access to payroll tax deferment for businesses that take PPP loans. The purpose of PPP and the payroll tax deferment was to provide businesses with liquidity to weather the crisis. Receiving both should not be considered double-dipping. Businesses need access to both sources of cash flow to survive.
The Payroll Protection Program Flexibility Act passed on a 417 to 1 vote. Alabama Congressmembers Bradley Byrne, Mo Brooks, Robert Aderholt, Martha Roby, and Gary Palmer also voted for the legislation. It now heads to the Senate for their consideration.
Rogers represents Alabama's 3rd Congressional District. Sewell represents Alabama's 7th Congressional District.
Print this piece