Opinion | The problem with a supermajority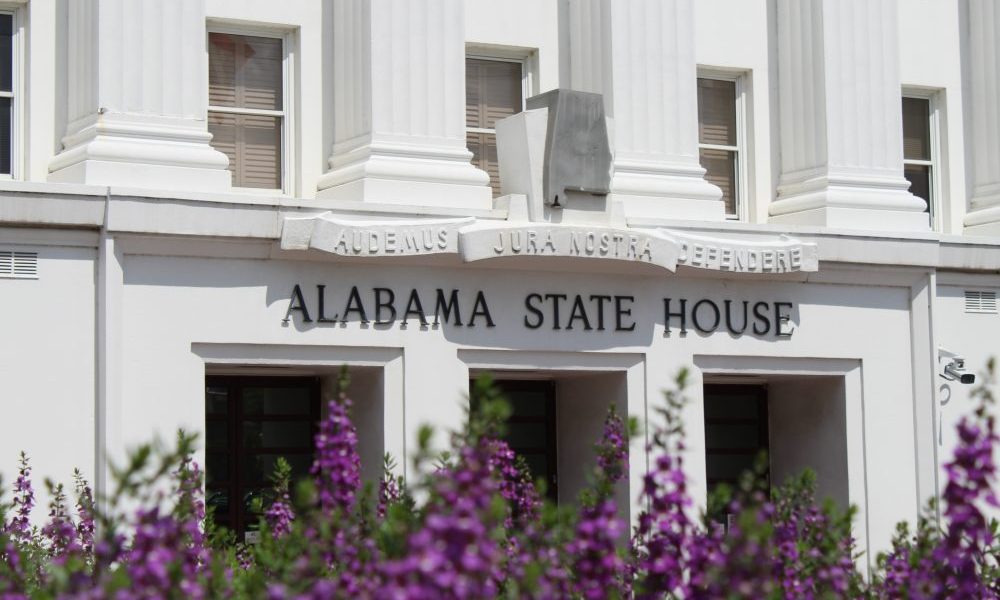 There is a downside to supermajority control in government.
Inevitably, no matter how many times you force through your agenda and ignore the cries from the other side of the aisle, the supermajority will eventually be unable to accomplish necessary, hard things.
Because the necessary, hard things that need to be accomplished will be things that the supermajority generally opposes.
This is Alabama's problem now.
As the state languishes in austerity, with a Republican supermajority in control, the one thing it desperately needs — new tax revenue — is the one thing the supermajority cannot deliver.
And it is sad watching lawmakers try.
With the 2019 legislative session still months away, the talk among GOP legislators has already been dominated by strange speech, as they speak openly about pushing through a gas tax increase and taking yet another run at a massive prison project that would require even more revenue.
Neither will happen.
They will both fail. Again.
And the reason why they will fail is that one side can't debate itself. It can't force itself to come to the table and alter its demands and wishes, compromise on big points and ultimately reach a deal that everyone hates a little and loves a little.
Because Democracy doesn't work with just one side.
(And yes, I would say the same thing about a Democratic supermajority. It, too, would inevitably run into problems it couldn't solve without a Republican counterpart at the table.)
You can see the trouble for Republicans coming from a mile away.
Already, the proposal to jack up the gas tax is drawing the ire of anti-tax groups, like the outfit fronted by Grover Norquist. His Americans For Tax Reform group published a letter on Monday urging Gov. Kay Ivey and Alabama lawmakers to reject the gas tax increase.
Now, a hack like Norquist, who makes a living bugging the hell out of everyone and using his tax-exempt groups as pass-thrus, should be ignored. But in Alabama, too many politicians have taken him and his ridiculous anti-tax pledge seriously over the years.
So, now, if any GOP lawmaker gets behind the gas tax increase, they risk alienating the voters who take that pledge seriously. And in a couple of years, when election time rolls around, there's suddenly a primary challenger on the ballot, and that challenger is screaming in ads about raising taxes on working families.
If you doubt this, I'll remind you that Robert Bentley drew anger from Republican voters and lawmakers a few years ago when he backed a cigarette tax. For real.
Because there's no alternative position. There's no group of lawmakers forcing a compromise or demanding considerations to make the government work better.
So, the dominant group just eats each other.
And nothing happens.
Really, look at the last few sessions, and think about the truly big issues that dominated discussions: Medicaid fixes, gambling, infrastructure, prisons, daycare regulations.
Nothing happened with any of those.
At the end of the session, after weeks of bickering and fighting and backroom deals and red-faced lobbyists, all of those are exactly where they were when we started.
And that's the way it'll be with infrastructure (i.e. the gas tax) and the new/old prison proposal after the 2019 session.
Because there's no chance a group of Republicans will pass a significant tax hike. And because the prison plan is absurdly dumb, and voters don't care enough about prisons to spend one thousand dollars, much less one billion.
The "new" $1 billion prison plan, as APR reported on Monday, isn't actually new. Some general variation of the plan has been attempted for the last two legislative sessions, and it ultimately failed because of the most Alabama of reasons: no one trusts anyone else to properly and ethically handle a $1 billion project.
During those debates, small groups of Republicans set out to undermine and sabotage the deals their colleagues put together because, in the end, they didn't trust that the money would properly spent. And if it were misspent, the blame could only go to Republicans because Republicans hold a supermajority and made every key decision.
So, here we are. Prisons on the verge of falling under federal control, bridges and roads in awful shape, broadband availability so awful there are people still using AOL dial-up in parts of the state, and a huge hole in our general fund budget.
If only there were a few more Democrats around to help you out with those.
Print this piece
Speaker McCutcheon standing with governor on gaming workgroup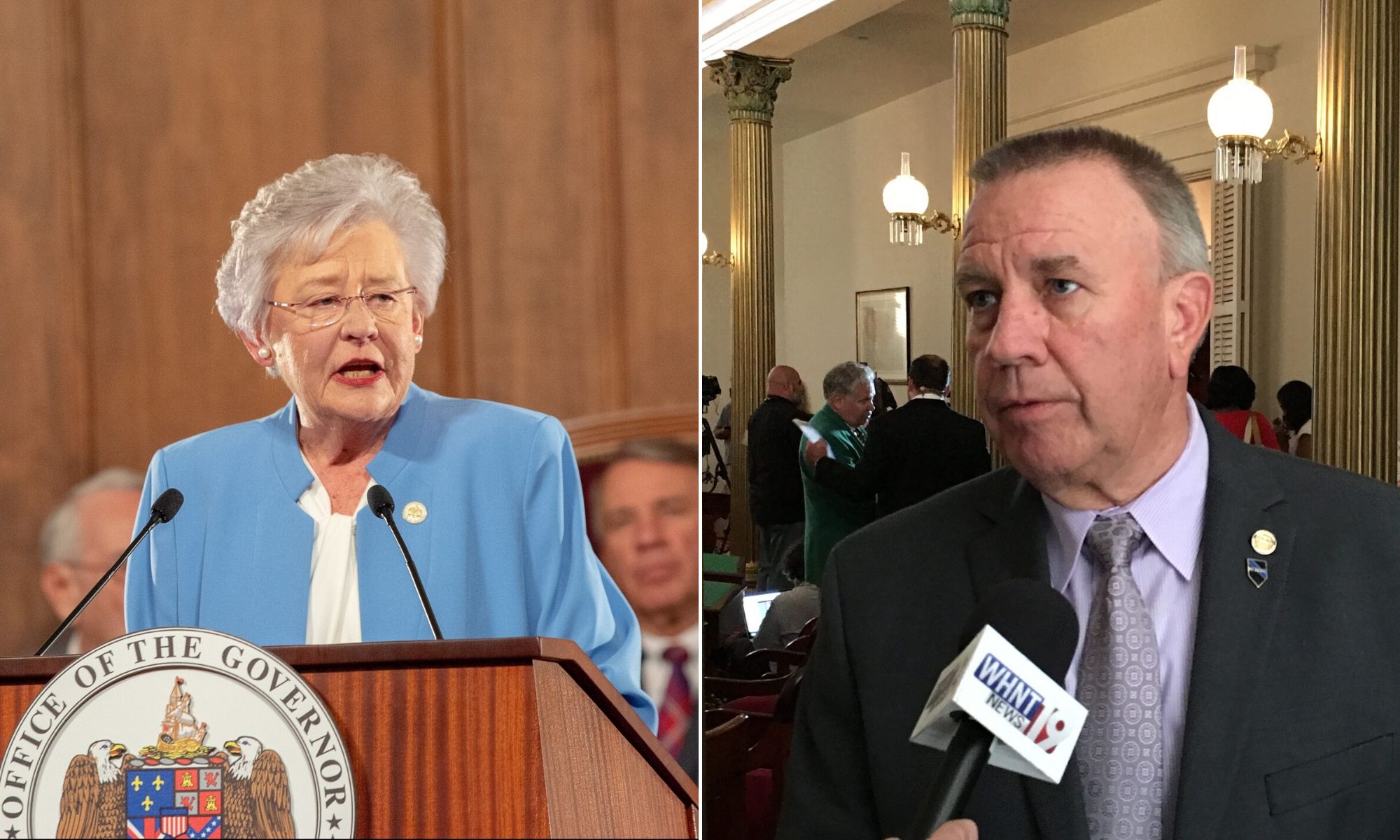 During her 2020 State of the State address, Gov. Kay Ivey said she would be signing an Executive Order to establish a small working group to gather all the facts on how much money the State could gain if some form of gaming expansion occurred. She also asked the Legislature to give her time for the group to come back with an answer.
Whether lawmakers would grant Ivey's request for time has been an important question swirling around the halls of the State House.
Speaker of the House Mac McCutcheon answered that question on Wednesday when APR reached out to his office with a request for clarification.
APR's email wrote, "Speaker McCutcheon recently made the statements quoted below."
"I am not a big gambling guy; but if you are going to vote for a lottery, that's gambling, then don't be a hypocrite and let's get the biggest bang for the buck," McCutcheon said. "Let's address a lottery, the Poarch Creek Indians, and these counties that want a one-armed gambling. Put them all in a room and hammer out a deal."
The Speaker warned, though, that if he cannot get a grand deal between all the parties on gambling, then there likely would not be any gambling bill brought forward in 2020.
"Does he still stand by these statements?"
The following is the response APR received from the Speaker's office:
"Since the Speaker made the statement, the Governor will be signing an Executive Order to bring people together to evaluate the facts on how much money the State could gain if some form of gaming expansion occurred. The Speaker will be working with the Governor in her efforts."
Ivey said once the working group had completed its task, she would "bring these facts to the 140 members of the Legislature and the people of Alabama. And we will then, once and for all, be in a position to determine whether or not this is a path we want to pursue."
That McCutcheon is in  alignment with the governor should signal to all interested parties that no further movement on gaming legislation will happen until the working group has completed its evaluation.
Some have been slow to hear Gov. Ivey's entreaty.
Even after Ivey's call for more time to gather facts, the Poarch Creek Band of Indians continues to flood television, internet and social media with a massive advertising campaign touting their billion-dollar plan in exchange for a tribal-state compact and exclusive right to Vegas-style casino gaming in the State.
PCI lobbyists, including tribal council vice-chair Robbie McGhee, are being very pro-active at the State House.
On Tuesday, Madison County Republican Rep. Rex Reynolds said, "We're gonna move forward on a lottery. We clearly got that message during our conference meeting yesterday. I think it's the right thing to do. The people want to vote on a lottery and I think we need to give them an opportunity to," according to a report by WAFF.
Rep. Steve Clouse, R-Ozark, the House budget chairman, recently said that he planned to file legislation that would create an education lottery in Alabama.
Clouse's bill would create a paper lottery with scratch-offs and PowerBall options only.
Opinion | Prepare for more gambling debates in the 2020 Legislative Session
A day after Ivey issued her State of the State request to the Legislature to stand down on gaming, Senate President Pro Tem Del Marsh held a meeting with representatives of the Poarch Creeks and two of the State's dog tracks to discuss moving ahead on a proposed lottery and gaming bill.
Marsh holds meeting with gaming interests day after Ivey calls for the Legislature to stand down on gaming
These various statements and actions have added confusion as to what is happening with gaming this session.
Now that McCutcheon has made his position known, maybe it will put to rest the rumors, activities and behind-the-scenes maneuvering that go against Ivey's wishes.
Print this piece