Brooks, Byrne say fight over border wall funding is worth fighting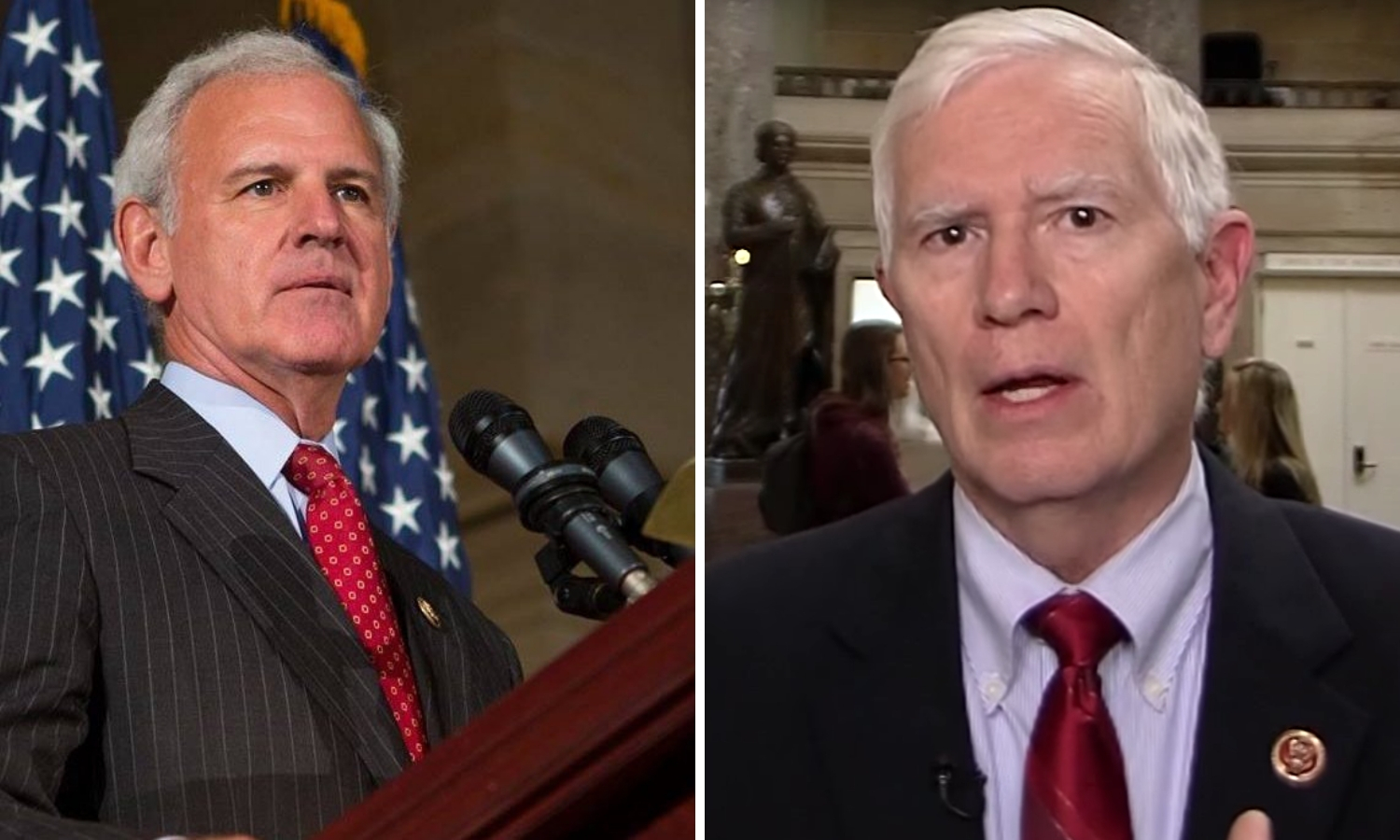 Congressmen Mo Brooks, R-Huntsville, and Bradley Byrne, R-Montrose, voted "Yes" Thursday on the House Amendment to H.R. 695 that provides $5.7 billion in border wall funding avoiding a presidential veto and government shutdown.
"Illegal aliens are a scourge on America that flood across America's borders with impunity. America must stop this arrogant and dangerous defiance of American sovereignty," Brooks said. "Each year, thousands (and perhaps tens of thousands) of American citizens are dead because of murders, vehicular homicides, and drug overdoses caused by illegal aliens and their related drug cartels. Quite frankly, I don't understand those elected officials who put political power, their own egos, and illegal aliens over the interests of American citizens. It may sound cold, but it is true. These elected officials have the blood of innocent and dead Americans on their hands."
Congressman Byrne gave an impassioned speech on the floor of the House urging that members pass the legislation to fund the border wall.
"When did protecting the American people, knowing who is entering our country, and having a secure border become some kind of radical or partisan idea?" Rep. Byrne asked. "I'm stunned to see the length to which some of my colleagues on the other side of the aisle will go simply to oppose enhanced border security, including a border wall. In fact, it seems they are willing to shut down the federal government instead of supporting President Trump's urgent request for $5 billion to fund the border wall."
"In places where the U.S. has a border wall, illegal crossings are far less frequent that in places where we don't," Brooks said. "It's not rocket science. While a border wall will not stop all illegal aliens, it will dramatically cut the flow and save American taxpayers hundreds of billions of dollars that are now diverted from struggling American families to support illegal aliens."
"What is especially strange is that some of my colleagues on the other side have supported a wall in the past," Brooks said. "Some of have even voted in support of a border wall. What has changed? I think the answer is very simple. I think some of my colleagues are so committed to appeasing the so-called 'resistance' that they find themselves opposing a very basic and commonsense idea like border security just because they want to earn points from the most extreme part of their political base."
"This is really not a complicated issue," Byrne stated. "This is about the safety and security of the American people. This is about keeping terrorists out of our country. This is about keeping illegal drugs out of our country. This is about keeping criminals out of our country. This shouldn't be hard."
"Some estimates peg the number of illegal aliens currently living in the United States as high as 22 million, and estimates are that illegal aliens cost American taxpayers $116 billion annually," Brooks continued. "That's $300 in additional taxes each man, woman, and child in America is forced to pay in local, state, and federal levels for people whose first act on American soil is to violate American law. $5.7 billion is a small investment when you think we could save $116 billion a year simply by securing our border and building the necessary wall."
"Why am I so passionate about this?" Byrne continued. "Because this is a critical issue. When I talk to the people I represent back in Alabama, they are passionate about it. This is one of the top issues I hear about at events and town halls throughout Alabama. In fact, the phones in my office have been ringing all day with people urging us to stand strong, secure our borders, and build the wall."
"Far too many illegal aliens have taken American jobs and suppressed American wages," Rep. Brooks said. "What's more, far too many illegal aliens have committed crimes against American citizens. Only a few months ago Mollie Tibbets was murdered by an illegal alien in Iowa. In my home county of Madison, illegal aliens murdered a grandmother, and then brutally murdered her young, innocent granddaughter."
"I think this is a fight worth fighting. I think pushing to ensure the safety of the American people is a worthy and absolutely critical fight," Byrne concluded. "So, I urge my colleagues to stop playing to the 'resistance.' Come back toward a commonsense idea like securing our border. Pass this amendment, pass this funding bill, and ensure the safety of the American people."
"Open-borders Democrats are more committed to illegal aliens than they are protecting American citizens," Brooks concluded. "As for me, I stand with American citizens. I want border security. I want the wall. It helps saves American lives. It helps saves American taxpayers hundreds of billions of dollars at a bargain price of a relatively paltry $5 billion."
The Republican controlled House of Representatives passed wall funding on a 217 "aye" to 185 "nay" vote, thus sending H.R. 695 to the Senate. Republicans supported wall funding and border security by a 217 to 8 margin; however all 178 Democrats voted against funding the border wall.
The Senate passed a "clean" funding bill to keep the government funded until February that did not include border wall funding on Wednesday. On Thursday, President Donald J. Trump (R) announced that he would not sign the Senate bill. The House responded by voting for a funding bill with funding for the border wall. This bill now goes to the Senate, where Republicans have a narrow one seat majority. If the Senate does not pass a funding bill that Pres. Trump will sign the government will shutdown.
This is likely the Republicans last chance to pass border wall funding as Democrats have won a commanding majority in the next Congress. Funding the construction of a border wall was a major campaign promise that Trump made in the 2016 election.
Coalition of attorneys general file opposition to Alabama attempt to ban curbside voting
The AGs argue that Alabama's suggestion to the courts that curbside voting invites fraud is "unfounded."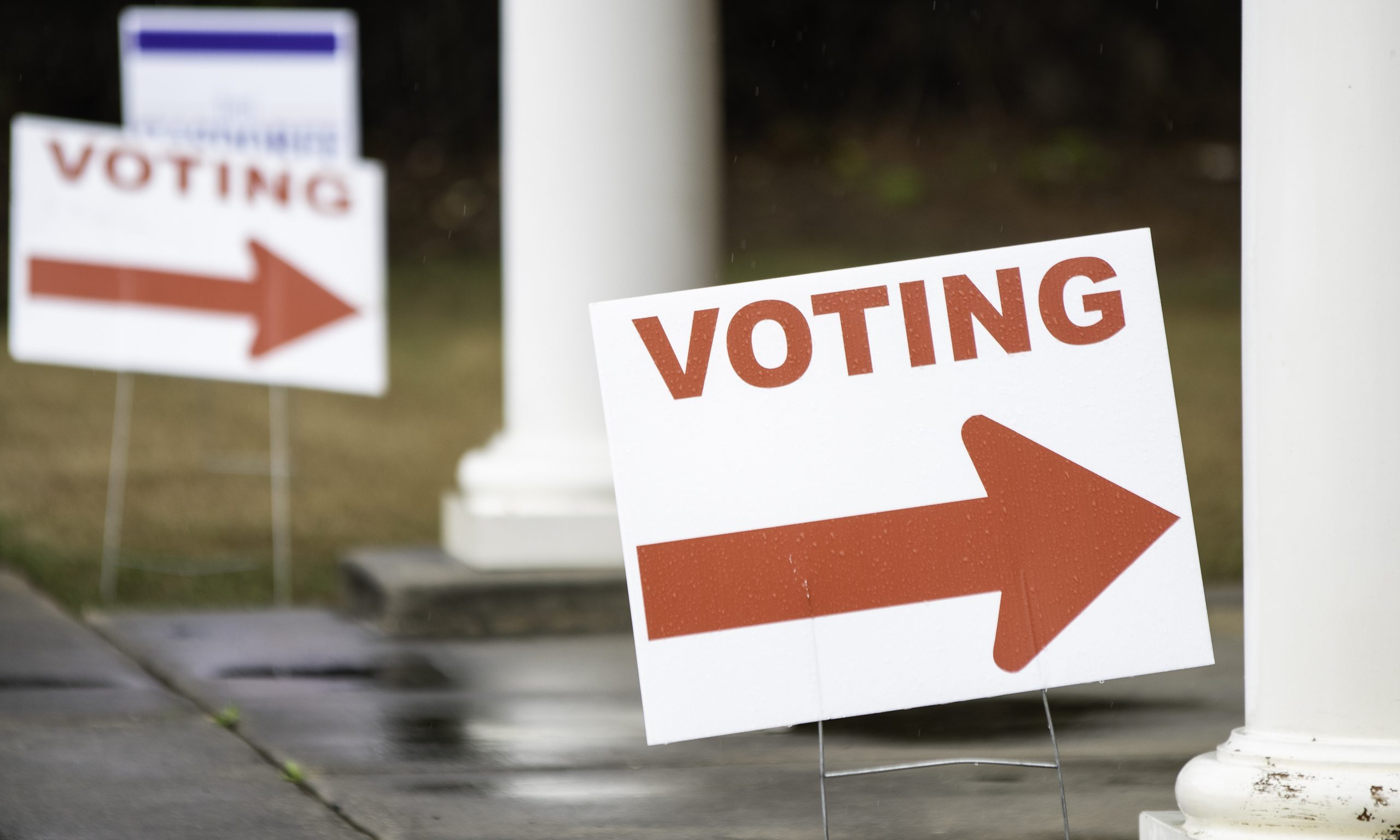 A coalition of 17 state attorneys general have filed an opposition to Alabama's attempt to get the U.S. Supreme Court to ban curbside voting. 
In a friend-of-the-court brief, led by District of Columbia Attorney General Karl Racine, the attorneys general argue to that curbside voting is safer for those at greatest risk from COVID-19, and that a ban on the practice would disproportionately impact the elderly, the disabled and Black Alabamians.
They also argue that Alabama's suggestion to the courts that curbside voting invites fraud is "unfounded." 
"The Presidential Advisory Commission on Election Integrity, established by President Trump following the 2016 election, 'uncovered no evidence to support claims of widespread voter fraud,'" the brief states, adding that there is no evidence that curbside voting in the many states that allow it invites fraud. 
"The practice is longstanding and widespread—as noted, more than half of states have historically offered curbside voting in some form," the brief continues. 
Alabama Attorney General Steve Marshall on Oct. 13 said the state will appeal to the U.S. Supreme Court a federal appeals court ruling allowing curbside voting in the Nov. 3 election. 
A panel of federal appeals court judges on Oct. 13 reversed parts of U.S. District Judge Abdul Kallon's Sept. 30 ordered ruling regarding absentee voting in the upcoming Nov. 3 elections, but the judges let the previous ruling allowing curbside voting to stand. 
The lawsuit, filed by the NAACP Legal Defense and Educational Fund, Southern Poverty Law Center, American Civil Liberties Union, ACLU of Alabama and Alabama Disabilities Advocacy Program, was brought on behalf of several Alabamians with underlying medical conditions. 
"Curbside voting is a longstanding, secure voting option that local jurisdictions have made available to protect the health of vulnerable voters, including elderly, disabled, and voters with underlying health issues," Racine said in a statement. "Curbside voting minimizes the risk to persons who are particularly susceptible to COVID-19, and local jurisdictions should be able to offer this common-sense accommodation to voters. State Attorneys General will keep fighting to ensure that voters can safely make their voices heard at the ballot box this November."
The brief filed by the coalition of state attorneys general comes as the number of COVID-19 hospitalizations across Alabama has been ticking upward.
Racine is joined in the brief by attorneys general from California, Connecticut, Delaware, Hawaii, Illinois, Maryland, Michigan, Minnesota, Nevada, New Mexico, New York, Oregon, Rhode Island, Vermont, Virginia and Washington.