Opinion | Ivey righted the ship of state; now it is time to steer it audaciously
When Gov. Kay Ivey took the helm as Alabama's 54th Governor, she promised to steady the ship of state. Over the last 622 days, she kept that promise.
Gov. Ivey is signaling that she wants to tackle systemic problems that have been bandaged or ignored by her predecessors.
Aided by a competent staff, Ivey's administration is disciplined, conservative and drama free.
One need not be a fan of her every decision to admit that Ivey is an effective governor who is governing for the right reasons.
After being sworn in on April 10, 2017, to replace disgraced Gov. Robert Bentley, whose chaotic and self-serving tenure came to an abrupt end with resignation, Ivey began her administration by saying, "Today is both a dark day for Alabama, yet also one of opportunity. I ask for your help and patience as we, together, steady the Ship of State and improve Alabama's image."
At the heart of Ivey's success is her choice of Steve Pelham as chief of staff who has guided her administration with an efficiency rarely seen in state government.
When Pelham became chief of staff to then-Lt, Gov. Ivey in January 2011, he described the administration's principal aim as, "Our immediate goal is to carry out her pledge to organize a cost-effective and efficient office responsive to the people." Pelham carried that same mission and business-like orderliness into the governor's office.
It is rumored that Pelham may leave Ivey's office to take a position at Auburn University in the new year. If so, the Governor's loss will be Auburn's gain.
While Pelham has shown tremendous leadership that seems indispensable, he, like any seasoned political veteran, knows there is a time to stay and a time to go. Being an effective chief of staff is perhaps one of the hardest and most thankless jobs in politics.
If he does decide to take a position at Auburn, his rumored replacement seems well suited to carry on the mission Ivey has established.
Ivey appears to have two major priorities for the coming year: one is successfully passing a fuel tax to shore up the state's crumbling infrastructure; the other is to fix the state's dangerous and antiquated prison system. These are both tall orders but can be accomplished given her popularity and backing she has among her allies in the House, Senate and the private sector.
As for building out 21st-century infrastructure, studies show that a fuel tax alone cannot generate enough revenue to fund the state's needs adequately, so Gov. Ivey, like the Legislature, is going to have to expand their thinking beyond a singular option.
Prisons, while a thorny issue, may not be as difficult to address as previously imagined.
Having toured some of the state's most wretched facilities, I can attest to the inhumane conditions under which men and women live in our state pineal institutions.
Any lawmaker who has visited these prison facilities would surely agree that they are unfit for human habitation. Yes, those individuals who are incarcerated are criminals, but when a person is imprisoned, they lose their freedom, not their humanity. According to our Nation's Constitution, cruel and unusual punishment is forbidden. No Alabama prisoner is living a life of luxury, and anyone who thinks so has never set foot in a state prison.
The state doesn't need to be soft on crime; it must remain intolerant of criminal behavior, but it is also necessary to recognize that being smart on crime produces better results for some inmates and the public at large.
The Ivey administration can fight a losing battle to pass legislation to acquire funding for new prisons or enter a lease-purchase agreement to have the needed facilities constructed and rent them from the builders. Gov. Ivey, while taking some political heat, should pursue the lease-purchase option and succeed where those before her have failed.
Not mentioned in Gov. Ivey's agenda is the need to overhaul the State Ethics Commission. The Commission is proving to be a lawless institution rather than a body whose primary function is to uphold and enforce the state's ethics statutes.
Pelham is not a fan of the way the Ethics Commission is handling its job and neither is the governor. It is time to act to restore the commission to its original purpose.
In an interview with APR in April of this year, Ivey said she had been thinking about how ethics commissioners are appointed and find that there is potential for a conflicting interest since commissioners are chosen by the speaker of the house, lieutenant governor and governor.
"I find it sort of curious and troubling a little bit that the governor, lieutenant governor, and the speaker of the house are the three people that currently make appointments to the commission," Ivey said. "We three serve under the provisions the commission is charged with enforcing, so it seems troubling to me that – I'm going to appoint you to the Ethics Commission, and then somebody brings charges on me and you're going to sit in judgment of me."
She says it makes more sense to change the appointment process, so the commission appointments are made by the chief justice of the Supreme Court, presiding judge of the Court of Criminal Appeals and presiding judge of the Court of Civil Appeals. "They answer to the Court of Judicial Inquiry under Alabama state law. And they'd be independent," she said.
Gov. Ivey would be wise to push the Legislature to make such commonsense changes during the 2019 legislative session.
It is uncertain if Gov. Ivey will run for a second term in 2022, but given her bold agenda, it looks like she is going to govern as if this is her only term in office.
Ivey righted the ship of state; now it is time to steer it audaciously into a better tomorrow by confronting the difficult issues that have plagued the state for a generation.
With a capable staff and without fear of the next election, Gov. Ivey can do what others have not been willing to do. Lead.
Opinion | Thinking: I'll know it when I see it
"Have we accumulated so much knowledge that we know nothing?"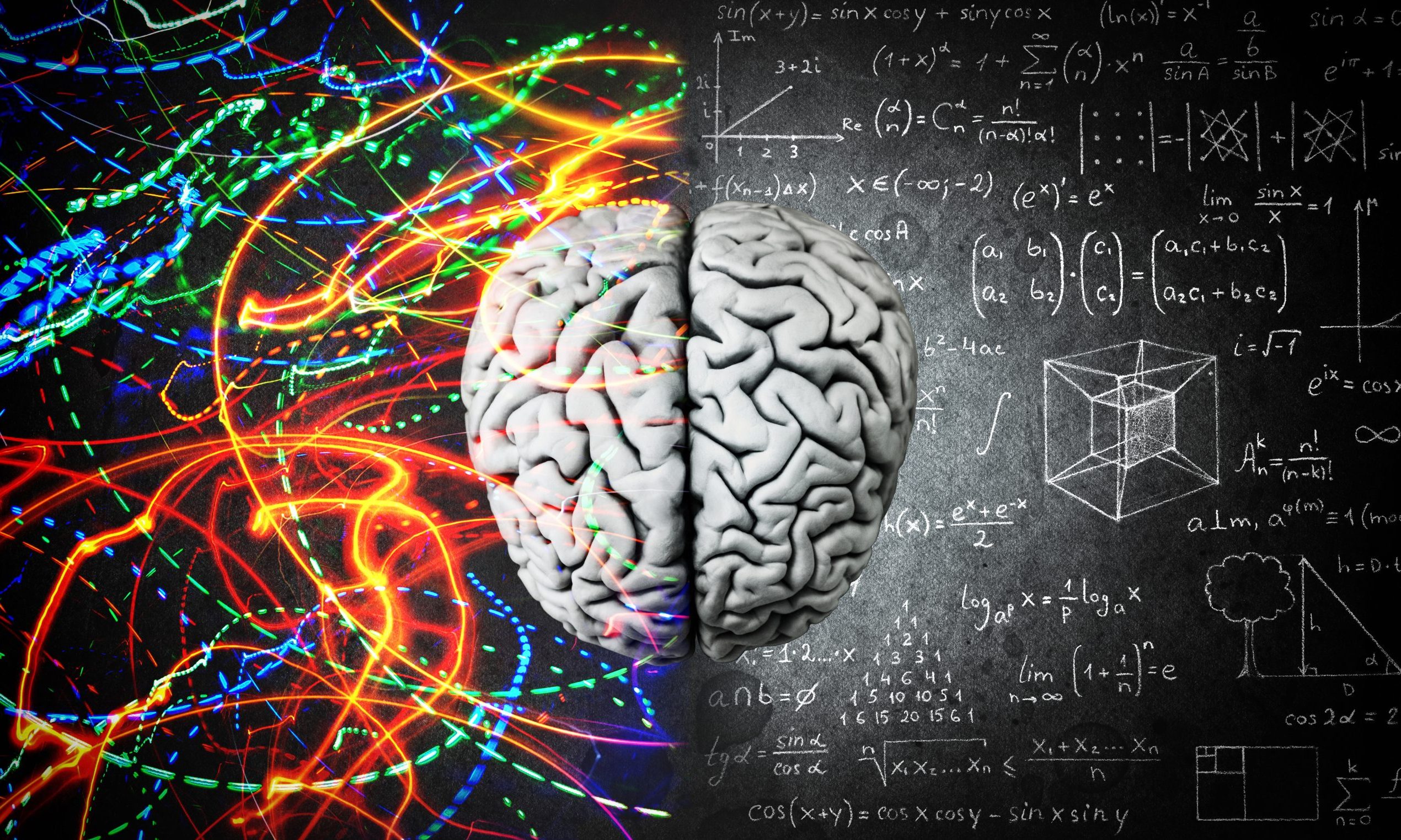 Lately, I've been adhering to the old adage, "If you don't have anything nice to say, don't say anything at all." So, what have I been doing with all my free time? Thinking — or at least I think I'm thinking.
When I look over the political landscape here at home and across the nation, I see a great surge of self-interest, special-interest and "us versus them" loathing, but little in the way of what constitutes the common good.
Politics lately have more in common with the campfire scene in Blazing Saddles than a renaissance weekend in Charleston. All hot air and bluster and little fact or reasoning.
American politics have always been loud, factious, full of complexities and uncertainty, but these elements have generally led us to find consensus. Sometimes, it's an uneasy truce but one that on the whole leaves us better and not irreconcilably divided.
However, today, tribal hatred in the form of political parties, a desire for one side to dominate the other and the widespread acceptance of "alternative facts" has reduced public policy to the equivalent of a high-stakes fight over which color M&M tastes best.
French-born philosopher, mathematician and scientist René Descartes wrote, "I think, therefore I am" as proof of his existence. Written originally in French and then Latin, it reads cogito ergo sum because I guess smart people in Descartes' day wrote scholarly works in Latin.
Today we use memes, YouTube videos and trucker hats to convey our deeply held convictions.
I've been thinking about another Latin phrase I'd like to see added to the lexicon of debate: non cogito ergo non sum. Roughly translated: "I don't think; therefore, I am not."
Of course, we know that there are a lot of unthinking people — many we call voters.
A trip to a big box store or any retail outlet with the word "dollar" in its name proves that the average citizen shouldn't be trusted with making big decisions, like who will run the country. But the alternative is worse, so we let everyone have a say on Election Day.
But because The People's Republic of Walmart is a key voting block, the Constitution and individual states' laws are there to check devotee's lack of discernment. This is not to say that elites exercise greater intellect. Cable pundits and influential internet bloggers tell us that the nation faces multiple existential threats, not the least from people who use the word existential.
Merriam-Webster defines existential as "relating to, or affirming existence." I defer back to big-box shoppers ergo ego emo: "I shop, therefore I am."
Thinking is hard work and not for the faint of heart because reflection can reveal unpleasant truths or even cause us to realize that what we thought was true wasn't.
In the early 1990s, a New York media mogul asked me what I thought the Internet might become in the future. I told him if we were lucky, every human-being would have access to a range of information to rival the Great Library of Alexandria. It could also, I said, be an enabling tool for global democracy. But then, I added, it would most likely be just a place for people to watch kittens and porn.
I used to think that moral wisdom and national interests depended on logical, coherent and precisely written words penned by studied minds. I believed this because The Ten Commandments carved in stone gave rise to a set of moral principles that shaped in part the ancient world and western civilization.
Our Nation's Declaration of Independence, written with quill and ink, led to a new democratic republic in the United States and a model for the world over. Now the world's most enduring democracy is often directed by tweets.
Have we accumulated so much knowledge that we know nothing?
Instead of inspired reason, will 220 characters do? Does writing in all caps make the thought better, or does the author think that readers are just too simple to understand their meaning without added emphasis?
Perhaps here, more Latin is needed. Cogito ergo non tweet. You guessed it: "I think, therefore, I don't tweet."
But nowhere is there less thinking than among those who know they are right because they are the chosen ones privy to all things conspiratorial.
In her book, Twilight of Democracy: The Seductive Lure of Authoritarianism, Anne Applebaum writes: "The emotional appeal of a conspiracy theory is in its simplicity. It explains away complex phenomena, accounts for chance and accidents, offers the believer the satisfying sense of having special, privileged access to the truth."
Having spent most of my life around powerful women and men, I've learned that none are capable of grand schemes as imagined on the internet, and even fewer can keep their mouths shut. If there were a cabal of Catilines, they would not be found on FaceBook or the pages to the John Birch Society's website.
Politicians will always rage, people will hate, but with a bit of good fortune, our state and nation will endure because a few souls will place the common good above self-interest and factions.
It's not always easy to tell who is thinking and who is not, but as Supreme Court Justice Potter Stewart said when referring to hard-core pornography: "I know it when I see it."
While I still don't have many nice things to say, and I'm not sure my thinking matters at all, I will admit I have hope, that enduring belief that there is a chance that we can do better, and that we will.
I think.