Brooks votes to delay medical device tax, protect churches' First Amendment rights
Rep. Mo Brooks, R-Huntsville, last week voted "Yes" on HR88, the combined Retirement, Savings, and Other Tax Relief Act of 2018 and Taxpayer First Act of 2018. Amongst other things, the bill delays many of the Affordable Care Act's taxes and protects churches from losing their tax-exempt status for engaging in normal political speech in the regular course of their activities.
"Today's vote delays or repeals some of Obamacare's most egregious taxes on health care that, in turn, drive up health care costs," Brooks said. "One delayed tax, the Medical Device Tax, is a 2.3 percent excise tax on medical devices sold in the United States (wheelchairs, devices for amputees, and the like). Another, the Health Insurance Tax, taxes health insurance providers, thus forcing insurers to raise health insurance premiums to cover the higher cost of health care. The Cadillac Tax is a monstrous 40 percent tax on high quality health insurance plans that actually acts to encourage employers to give their employees cheaper and lower quality health insurance! Each of these Obamacare taxes is counterproductive and makes it harder for Americans to pay their medical bills. I am pleased to have the opportunity to vote to repeal or delay them."
"Another positive in the bill is its elimination of IRS restrictions on churches' free speech rights. Specifically, this bill rolls back the prohibition against churches engaging in political speech," Brooks continued. "No church should be at risk of losing its tax exempt status because it expresses political views in the regular course of its long-held religious beliefs and activities. This is particularly true when a church's expression of its political views is nothing more than its expression of religious values and views that have been the underpinning of its religion for thousands of years. Taken further, this bill eliminates the possibility the IRS, under a liberal president, will target churches for political retribution, like Obama's IRS did when it targeted Tea Party and other conservative groups. Reducing the federal government's intrusion in American's daily lives is always a winner."
The Tax Relief Act also retroactively extends 24 tax privileges that expired at the end of 2017 for one year. Congress will have to revisit these same provisions again next year. The temporarily revived tax subsides include economic development tax credits and green energy tax credits. The Tax Relief Act would scale back and make permanent a tax credit for certain railroad track maintenance, and extend the biodiesel and renewable diesel credits in full through 2021, and then phase out diesel credits by 2025.
The bill makes reforms to simplify some areas of retirement savings, including allowing small employers to pool together to offer retirement benefits. Many Americans, especially those employed by small businesses, are not able to take advantage of retirement plans due to their complexity and high compliance costs. Pooling and a new safe harbor election would help expand retirement savings account access to more Americans.
The bill also repeals the maximum age for new contributions to traditional IRAs and adding new exemptions from minimum distribution requirements for retirees who are currently forced to draw down their savings or face penalties, as well as other modifications.
The bill also allows families to withdraw up to $7,500 from their own retirement accounts to support parental leave for the birth or adoption of a child, and increases the retirement account loan threshold for victims of recent natural disasters to $100,000. These reforms allow families more flexibility to access their own money in times of need.
The Tax Relief Act also allows new businesses and entrepreneurs to write off more of their initial start-up costs. Currently, new businesses are only able to deduct up to $5,000 of their initial start-up expenses, forcing them to write off the remainder over the next 15 years. This makes it more expensive to start new businesses. The bill would allow new entrepreneurs to deduct up to $20,000 of their start-up costs and increase their ability to transfer other benefits, such as operating losses and tax credits, to new owners.
The bill includes some technical corrections to last year's tax reform, the Tax Cuts and Jobs Act. The Tax Relief Act includes five of the better-known technical corrections. The first fixes the "retail glitch," which unintentionally denied the benefit of expensing to building improvements, called qualified improvement property. The bill also addressed the effective date for new limitations made to deductions for business net operating losses and a limitation on the ability to pay liabilities on deemed repatriation over the intended eight years. The bill also allow sexual harassment victims to deduct legal fees and address one of many problems with new pass-through deduction.
The second division of the bill, titled the Taxpayers First Act of 2018, includes a long list of reforms to the IRS. The bill creates a new independent office for taxpayer appeals, focus on improving IRS customer service through congressional oversight, require the agency to develop a reorganization plan by September 2020, and implement various modernizations for increased cybersecurity in the 21st century.
HR88 is supported by key conservative and religious groups including Americans for Tax Reform, the Family Research Council, FreedomWorks, the National Taxpayers Union, Americans for Prosperity, the Home School Legal Defense Fund, the Archdiocese of New York, the Archdiocese of Washington, DC, and the American Association of Christian Schools.
The legislation passed the House 220 to 183.
Congressman Mo Brooks represents Alabama's Fifth Congressional District and was recently elected to his fifth term in the U.S. House of Representatives.
Original reporting by the Heritage Foundation's Adam N. Michel contributed to this report.
Coalition of attorneys general file opposition to Alabama attempt to ban curbside voting
The AGs argue that Alabama's suggestion to the courts that curbside voting invites fraud is "unfounded."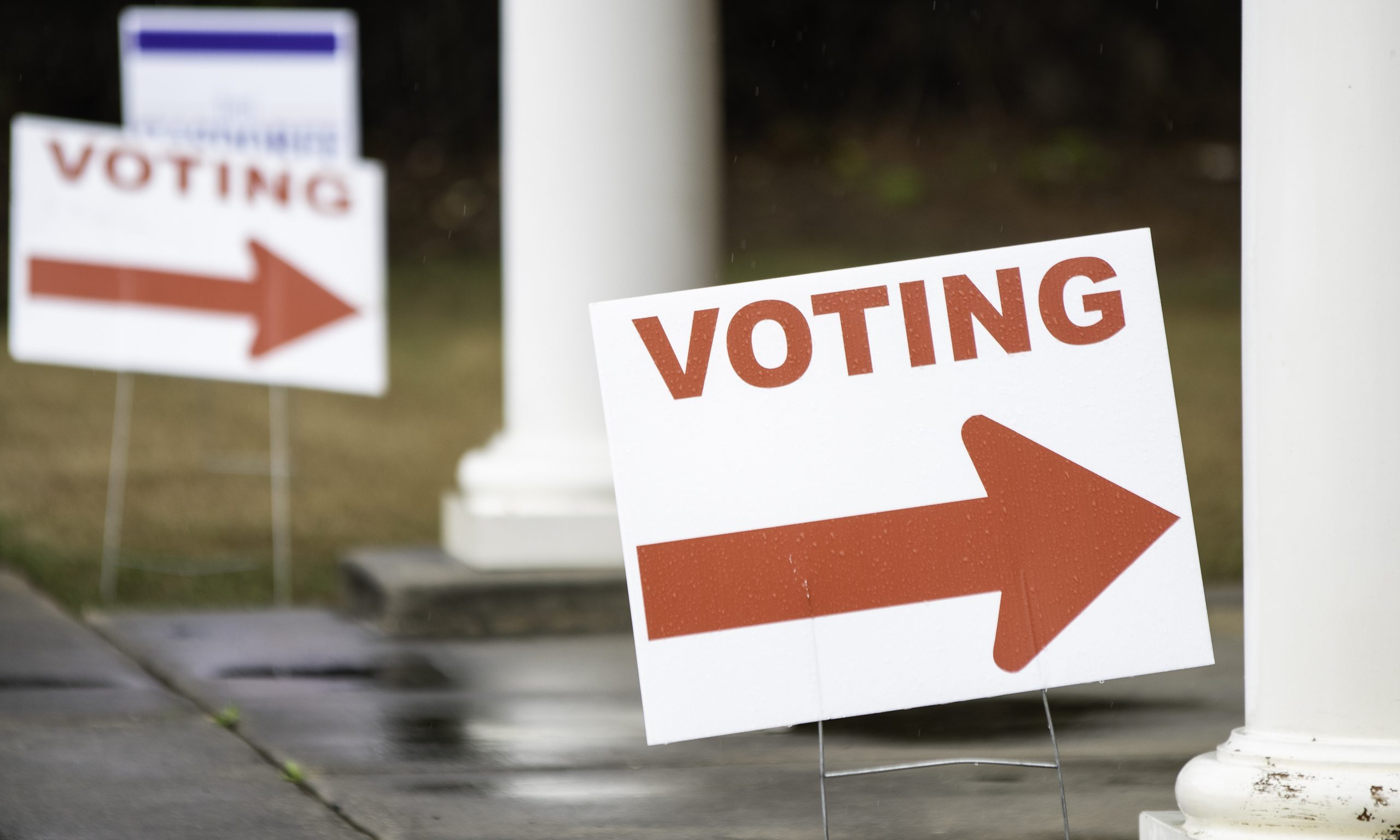 A coalition of 17 state attorneys general have filed an opposition to Alabama's attempt to get the U.S. Supreme Court to ban curbside voting. 
In a friend-of-the-court brief, led by District of Columbia Attorney General Karl Racine, the attorneys general argue to that curbside voting is safer for those at greatest risk from COVID-19, and that a ban on the practice would disproportionately impact the elderly, the disabled and Black Alabamians.
They also argue that Alabama's suggestion to the courts that curbside voting invites fraud is "unfounded." 
"The Presidential Advisory Commission on Election Integrity, established by President Trump following the 2016 election, 'uncovered no evidence to support claims of widespread voter fraud,'" the brief states, adding that there is no evidence that curbside voting in the many states that allow it invites fraud. 
"The practice is longstanding and widespread—as noted, more than half of states have historically offered curbside voting in some form," the brief continues. 
Alabama Attorney General Steve Marshall on Oct. 13 said the state will appeal to the U.S. Supreme Court a federal appeals court ruling allowing curbside voting in the Nov. 3 election. 
A panel of federal appeals court judges on Oct. 13 reversed parts of U.S. District Judge Abdul Kallon's Sept. 30 ordered ruling regarding absentee voting in the upcoming Nov. 3 elections, but the judges let the previous ruling allowing curbside voting to stand. 
The lawsuit, filed by the NAACP Legal Defense and Educational Fund, Southern Poverty Law Center, American Civil Liberties Union, ACLU of Alabama and Alabama Disabilities Advocacy Program, was brought on behalf of several Alabamians with underlying medical conditions. 
"Curbside voting is a longstanding, secure voting option that local jurisdictions have made available to protect the health of vulnerable voters, including elderly, disabled, and voters with underlying health issues," Racine said in a statement. "Curbside voting minimizes the risk to persons who are particularly susceptible to COVID-19, and local jurisdictions should be able to offer this common-sense accommodation to voters. State Attorneys General will keep fighting to ensure that voters can safely make their voices heard at the ballot box this November."
The brief filed by the coalition of state attorneys general comes as the number of COVID-19 hospitalizations across Alabama has been ticking upward.
Racine is joined in the brief by attorneys general from California, Connecticut, Delaware, Hawaii, Illinois, Maryland, Michigan, Minnesota, Nevada, New Mexico, New York, Oregon, Rhode Island, Vermont, Virginia and Washington.