Opinion | Christmas traditions old and new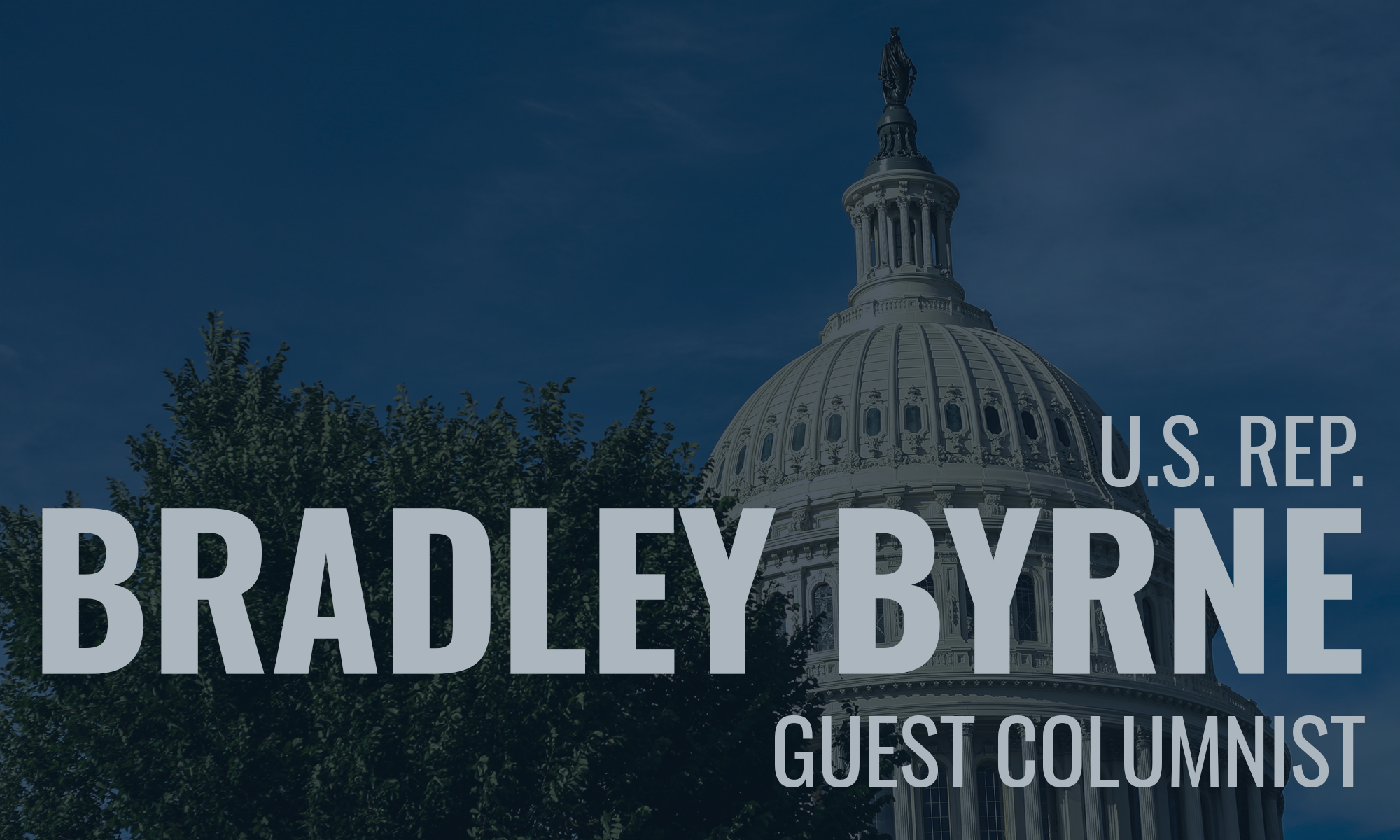 I was recently asked what my favorite Christmas tradition is and found that a surprisingly hard question to answer.
It seems that nearly every moment is a tradition with my family, and that makes it hard to pick just one.
From making gumbo Christmas Eve morning to wrapping presents to gathering on Christmas Day, there are so many individual moments that add up to make the season special.
This year, we have added new traditions to our family's celebration with our grandchildren, MacGuire and Ann-Roberts. There was no greater scene of pure joy than when we picked out our Christmas tree with them, and then as they helped Rebecca and me decorate the tree.
After I thought more on my what favorite Christmas tradition is, I reflected on why we celebrate the Christmas season in the first place.
The church's liturgical calendar begins with the season of Advent. From the lighting of the first candle, the new year has begun, anticipating the birth of our Savior on Christmas. The entirety of the year depends upon the preparation for and celebration of the birth of Christ. Epiphany, Lent, and Easter all rely on that first candle's light proclaiming the coming of the Lord, wrapped in swaddling clothes, lying in a manger.
Similar, yet still very different, to our holiday preparations today, there were many small moments that added up to the joy of that first Christmas night. From the angel proclaiming the news to Mary, Mary telling Joseph, and the long trek to Bethlehem, many small parts had to come together in the Town of David.
My favorite Christmas tradition is without a doubt going to church as a family on Christmas Eve and worshipping Jesus on his birth.
From the light of the first candle, all those in attendance on Christmas Eve light their own candles. No one person's candle could light the church, but together, we all fill the church with the soft amber glow.
In the same way, the good news of the birth of Christ cannot be proclaimed by one person alone. His light must be carried by millions, proclaiming His word and salvation.
After the readings, hymns, prayers, homily, and communion my favorite portion of the service occurs.
The first few bars of Silent Night are played, and the church joins in together with the choir. Slowly, all the lights in the church are extinguished, and we are left to sing the last verse in darkness.
The last line fades into the dark of the night, "sleep in heavenly peace…" and all is still.
That moment of calm reflection on the entirety of the past year, the highs and lows, rejoicing and tears, makes one think of how truly blessed we are in our daily lives.
Those living in the darkness of fear, illness, poverty, or other challenges this year, I hope you take comfort this Christmas season in the words written in John 1:5, "the light shines in the darkness, and the darkness has not overcome it."
For my family, friends, and staff, I am thankful for the past year we have shared together and anticipate the joys of the next.
And to the people of Southwest Alabama, I say thank you for your generosity, kindness, and prayers throughout the years. I look forward to hearing from you and serving you next year.
As you celebrate your favorite Christmas traditions this year, I hope you take a moment to give thanks for your blessings and remember the birth of our Savior.
From my family to yours, we wish you a very Merry Christmas!
Print this piece
Opinion | Every school should have a mental health counselor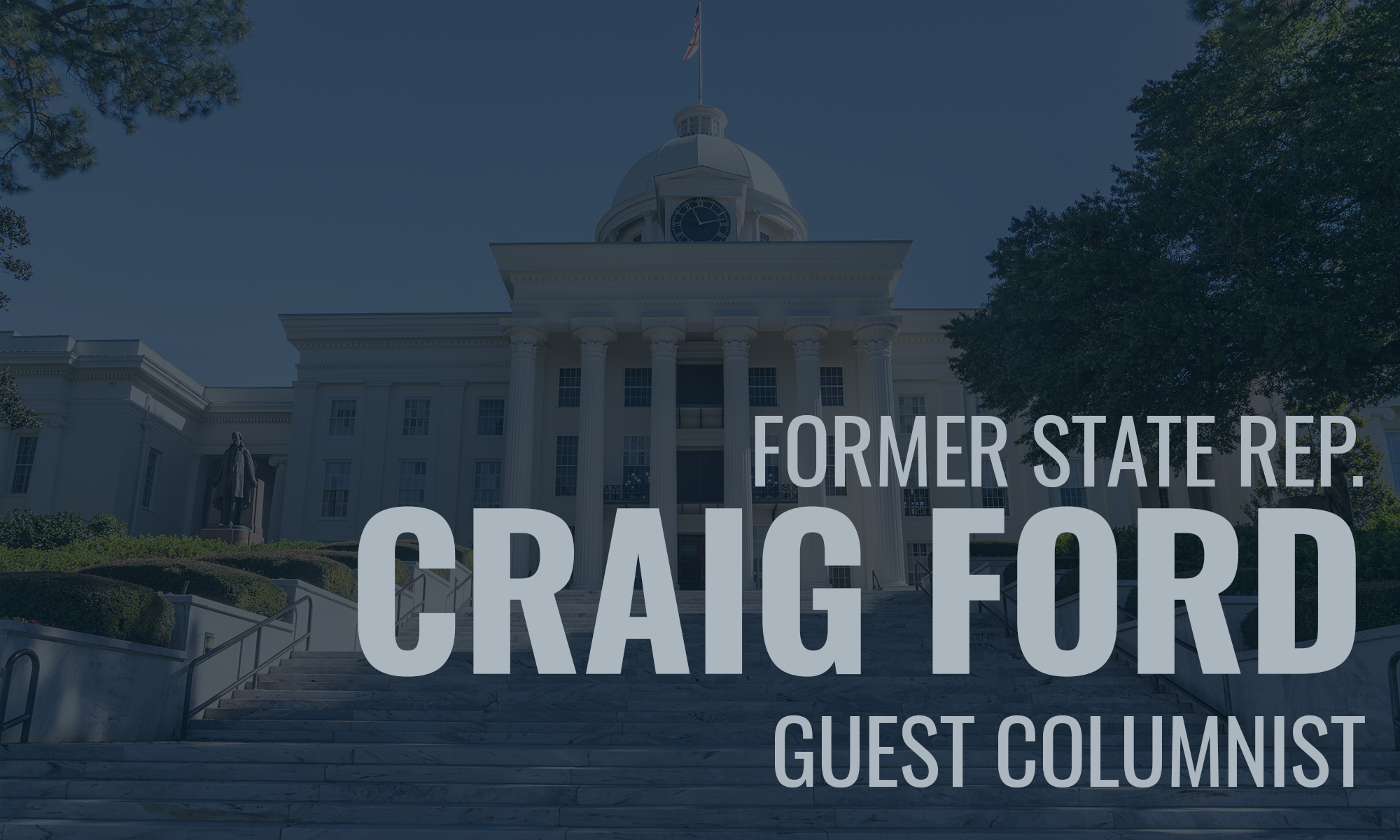 In her State of the State Address, Gov. Ivey said that mental health would be a priority for both education and our prison system. Then she set a goal of having a mental health counselor in every school system.
While I applaud the governor for recognizing the challenges our schools are facing when it comes to students' mental health, the reality is we need a mental health counselor in every school, not just one for each school system.
Our schools are staffed by excellent school nurses and guidance counselors who do an outstanding job trying to help these students with mental health needs. But mental health care is not their responsibility, nor is it what they are trained for.
And the mental health needs in our schools are much more prominent than you might think. It isn't just dealing with kids who have ADHD or a learning disability. There are kids dealing with problems at home, like parents who are going through a divorce or even parents who have a drug addiction.
There's a lot that happens in a child's life between when they get picked up from school at the end of the day and when they get dropped off at school again the next day. And while our teachers, school nurses and guidance counselors do everything they can for these kids, what these kids really need is a mental health counselor.
Setting a goal of having one counselor in every school system is certainly better than nothing. I guess you could say it is a more easily achievable goal. But our state leaders weren't elected to do the things that are easy. Our leaders were elected to do the things that are hard.
And the truth is if we don't invest in our children with these needs today, then for many of them we will be investing in their imprisonment in the future. In fact, that's how we got into this prison crisis in the first place.
I have said many times before that we should be building super schools, not super prisons. It is always better to keep a child from ending up in prison in the first place, and if we make the right kinds of investments in education then we won't need these new super prisons that Gov. Ivey and Gov. Bentley before her have been fighting for.
The main reason we have overcrowding in our prisons is because we never did anything to change the path these people were on before they grew up and became criminals.
Building super prisons instead of super schools is like treating the symptom rather than treating the disease.
We should be focusing more on getting kids on the right path before it's too late. As the old saying goes, "an ounce of prevention is worth a pound of cure."
And the first way we can prevent kids from turning to a life of crime is to recognize and treat their mental health needs while they are still young and have a chance at a normal life.
But only having one counselor to treat an entire school system is simply not enough to do the job right.
Of course, not every kid with mental health needs is on the path to prison. Many, if not most, are simply dealing with difficult or traumatic events at home that take place outside of school hours.
But those events affect what happens the next day in the classroom. These kids tend to have a difficult time concentrating, and often become disobedient and disrespectful. These things, in turn, make it hard for them to be successful in school and, ultimately, in life.
Like so many other issues, we all agree on what the problem is but getting to agreement on the solution is another matter. In this case, though, Gov. Ivey and state lawmakers seem to understand what is needed to fix the problem. They just don't seem to be aggressive enough in their willingness to address it.
Having a mental health counselor in every school system is a step in the right direction and an improvement over our current situation. But let's not set the bar so low. Our children deserve better than that. We don't just need a mental health counselor in every school system; we need one in every single school.
Craig Ford is the owner of Hodges-Ford Insurance and the Gadsden Messenger. He represented Gadsden and Etowah County in the Alabama House of Representatives for 18 years.
Print this piece