Opinion | We lost some great leaders in 2018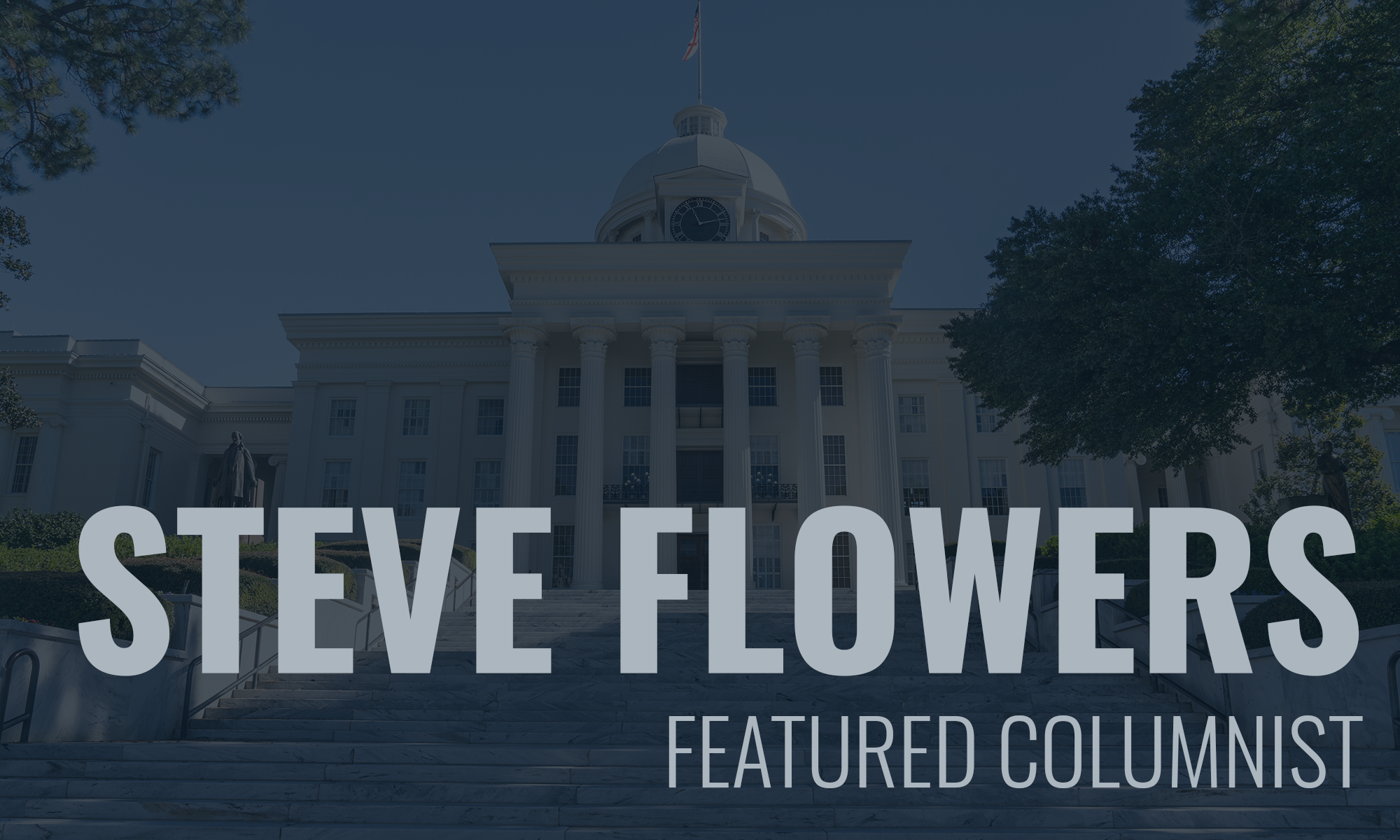 As is my custom at the close of the year, I like to memorialize great Alabamians who have appeared and lived legendary lives upon the stage of political history in the Heart of Dixie.
This year we have had some real legends. I have expanded the geographical limits to outside of Alabama to include two of the greatest men in American history. America's greatest preacher and one of the nation's great presidents passed away. Most of these fellows lived a long time.
One of my favorite men I ever had the privilege to know, Mr. John "Bubba" Trotman, died in February at age 93 in Montgomery. Mr. Bubba was born and raised in Troy, but he spent his entire life in Montgomery. He was the best known cattle farmer in Alabama. He served a stint as President of the National Cattleman's Association. Bubba played football at Auburn and loved the Loveliest Village on the Plains. Bubba Trotman epitomized the term, a true southern gentleman. My mama grew up with Bubba in Troy. They graduated high school together. One day I told mama that Bubba was one of the finest gentlemen I had ever met. She said he was just that way growing up in Troy. A lot of people in Montgomery loved Bubba, but a lot of people in Troy did too.
Billy Graham died in February at the age of 99 at his beloved mountain home in the Blue Ridge Mountains of North Carolina. He was probably the greatest preacher in American history. He was America's preacher.
Speaking of great preachers, Dr. John Ed Mathison, the legendary Methodist minister in Montgomery did not pass away this year, however, he has made his mark as one of the greatest preachers in Alabama history. John Ed Mathison gave a masterful Eulogy for his friend, Milton McGregor, who passed away in March at age 79. Milton McGregor had a lot of friends throughout the state. He was born and raised in Hartford, and spent his early adult life in the Wiregrass.
Alabama lost one of its greatest entrepreneurs and charitable benefactors when Milton passed away. He created thousands of jobs and generated hundreds of millions of dollars in taxes for Macon County and the State of Alabama. There are untold stories of people who he personally helped who were down on their luck. He used his personal jet to transport people he did not even know to hospitals all over the country for medical care, more than he used it for himself. He and his wife, Pat, donated millions to charitable organizations as well as their church, Frazer United Methodist in Montgomery.
Milton McGregor was the ultimate family man. He was devoted to his wife, Pat. They were married 50 years. He loved his wife Pat and their two daughters, Cindy and Kim, better than life itself. He was an intensely loyal friend to those he called his friends.
Birmingham Congressman, John Buchanan, Jr. passed away in March at age 89. He was one of Alabama's and Jefferson County's first Republican Congressman, having been elected in the 1964 Goldwater Republican landslide in the state. His father was the longtime pastor of the legendary, prominent, Southside Baptist Church. His congregation included most of the City's wealthiest and most powerful businessmen. It was where Liberty National Life founder, Frank Samford, went to church along with his friends and associates. Samford University was built with Liberty National money.
C.C. "Bo" Torbert passed away in June at age 88 in his beloved Lee County. He served eight years in the Alabama House and served two four-year terms in the Alabama Senate. He was elected Chief Justice of the Alabama Supreme Court in 1976 and was Chief Justice for 12 years. He was a great Alabama leader and a gentleman.
Our 41st President, George H. W. Bush passed away at the age of 94 in Houston, Texas on December 1, 2018. Bush served as President from 1989 to 1993.
Bush was a true statesman and gentleman. He served his country in the U.S. Navy during World War II and later as a Congressman, U.S. Ambassador, our CIA Director, and Vice President prior to being elected President of the United States.
Even though the above resume of distinguished service puts him in a league very few Americans in U.S. history can lay claim to, he personally was probably prouder of having been a star first baseman on his Yale Baseball team.
We lost some icons in 2018.
Happy New Year.
Steve Flowers is Alabama's leading political columnist. His weekly column appears in more than 60 Alabama newspapers. He served 16 years in the state legislature. Steve may be reached at www.steveflowers.us.
Print this piece
Opinion | 1964 Goldwater landslide was beginning of Republican dominance in the South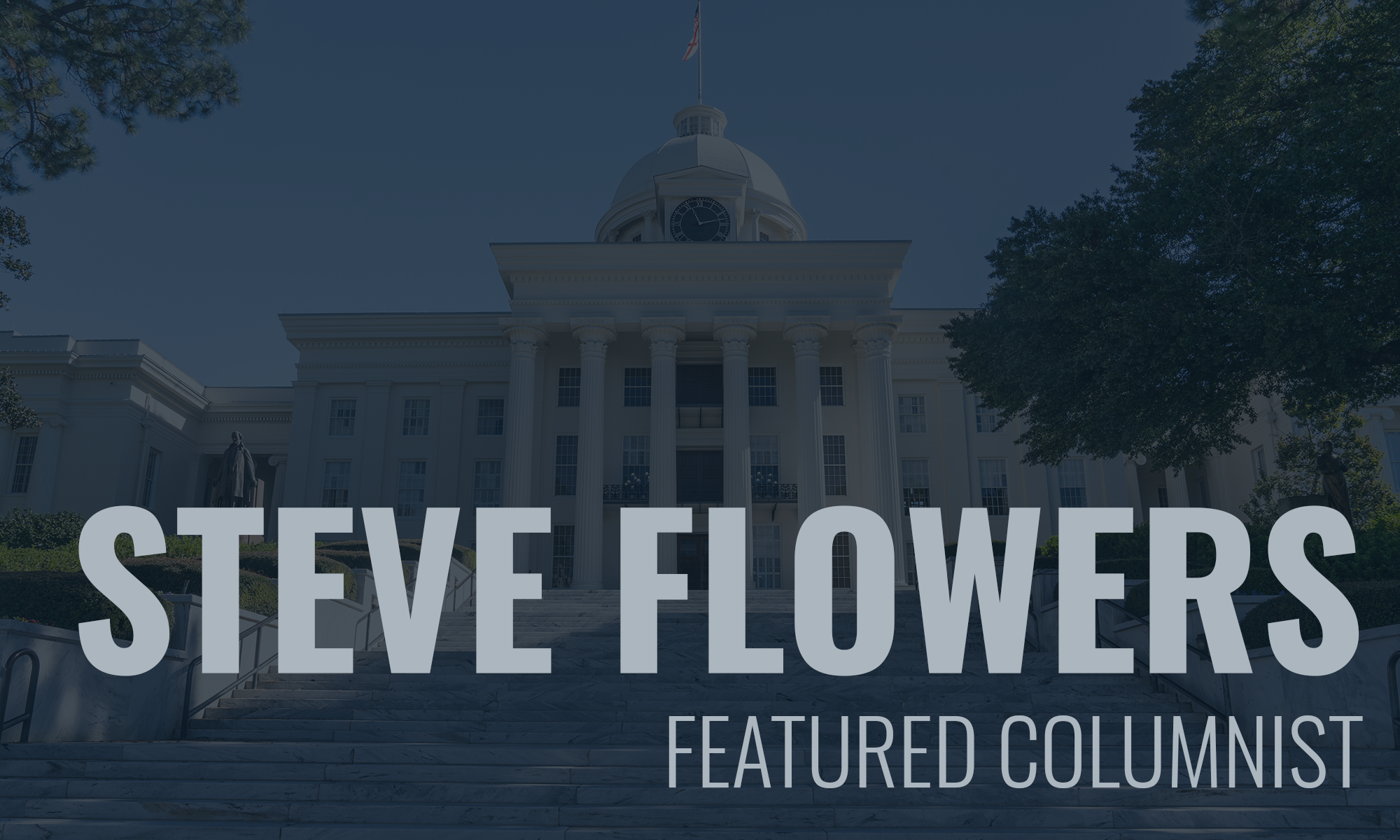 Our primary runoffs have been postponed until July 14, 2020. It was a wise and prudent decision by Secretary of State John Merrill and Gov. Kay Ivey. Most voters are older and you are asking them to come out and vote and at the same time stay home.
The main event will be the GOP runoff for the U.S. Senate. The two combatants, Jeff Sessions and Tommy Tuberville, will now square off in the middle of a hot Alabama summer. The winner will be heavily favored to go to Washington. We are a very reliably Republican state especially in a presidential election year.
Many of you have asked, "When did Alabama become a dominant one–party Republican state?" Well it all began in the Presidential year of 1964.  The 1964 election was the turning point when the Deep South states of Alabama, Mississippi, Georgia, Louisiana and South Carolina voted for Barry Goldwater and never looked back.  It was the race issue that won southerners over for Goldwater.  The Republican Party captured the race issue that year and have never let go of it.
The South which was known as the "Solid South" for more than six decades, because we were solidly Democratic, are today known as the "Solid South" because we are solidly Republican.Presidential candidates ignore us during the campaign because it is a foregone conclusion that we will vote Republican, just as presidential candidates ignored us for the first 60 years of the 20th Century, because it was a foregone conclusion that we were going to vote Democratic.
George Wallace had ridden the race issue into the Governor's office in 1962.  It had reached a fever pitch in 1964.  Democratic President, Lyndon Johnson, had passed sweeping Civil Rights legislation which white southerners detested.  
The only non-southern senator to oppose the Civil Rights legislation was Republican Senator Barry Goldwater of Arizona.  When the Republican Party met at the old Cow Palace in San Francisco, they nominated Goldwater as their 1964 presidential candidate.  Johnson annihilated him, nationwide, but Goldwater won the South in a landslide.  
Before that fall day in November of 1964, there was no Republican Party in Alabama.  There were no Republican officeholders. There was no Republican primary. Republicans chose their candidates in backroom conventions.  Except for a few Lincoln Republicans in the hill counties, it was hard getting a white Alabamian even to admit they were Republican.
That all changed in 1964.  Goldwater and the Republicans became identified with segregation and the white Southern voter fled the Democratic Party en masse.   As the Fall election of 1964 approached the talk in the country stores around Alabama was that a good many good ole boys were going to vote straight Republican even if their daddies did turn over in their graves.  Enterprising local bottling companies got into the debate and filled up drink boxes in the country stores labeled Johnson Juice and Gold Water.  The Gold Water was outselling the Johnson Juice 3-to-1.
Alabamians not only voted for Barry Goldwater but also pulled the straight Republican lever out of anger towards Lyndon Johnson's Civil Rights agenda.  Most of Alabama's eight-member Congressional delegation, with more than 100 years of seniority was wiped out by straight ticket Republican voting on that November 1964 day.
Earlier that year, Lyndon B. Johnson, the toughest, crudest, most corrupt and yes most effective man to ever serve in the White House, made a profound statement.  As he signed the Civil Rights Bill he had pushed through Congress, he looked over at the great Southern Lion, Richard Russell of Georgia, and as Senator Russell glared at Johnson with his steel stare, Lyndon said, "I just signed the South over to the Republican Party for the next 60 years." Johnson's words were prophetic.
Folks, beginning with the 1964 election, there have been 17 presidential elections counting this year.  If you assume that Donald Trump carries our state in November, that is a safe assumption, Alabama has voted for the Republican nominee 16 out of 17 elections over the past 56 years.  Georgia peanut farmer, Jimmy Carter, is the only interloper for the Democrats in 1976.
The U.S. Senate seat up this year was first won by a Republican in 1996.  That Republican was Jeff Sessions.  
So folks, in 1964, Alabama became a Republican state and it happened in what was called the Southern Republican "Goldwater Landslide."
See you next week.
Steve Flowers is Alabama's leading political columnist. His weekly column appears in over 60 Alabama newspapers. He served 16 years in the state legislature. Steve may be reached at www.steveflowers.us.
Print this piece