Zeigler completes year-end audit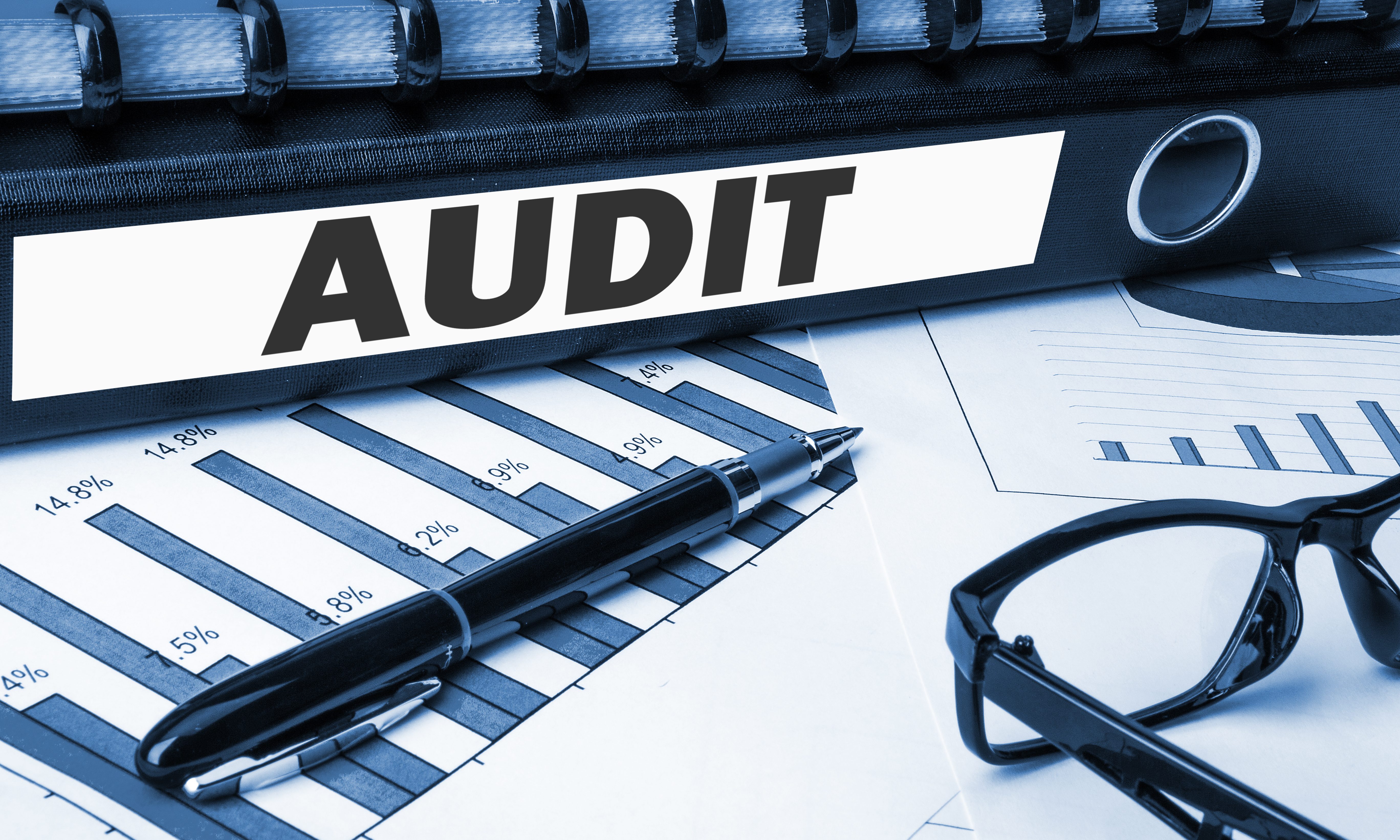 As 2018 closes, State Auditor Jim Zeigler says that his office, which he calls "the watchman for the people" suffered adversities in 2018, but overcame them with solid improvements.
The biggest setback was when the Auditor's staff were kicked out of Alabama State House. In April, the Legislative Council notified Zeigler that his staff must move from the State House, where they had historically been. The auditors were told to get out but did not provide any place to move to.
Zeigler said that the eviction may have ended up being a blessing in disguise; because Zeigler located vacant space which the Alabama Ethics Commission needed to sublease. Zeigler negotiated an agreement with Ethics Director Tom Albritton and RSA Chief David Bronner, who owns the building. So now, Zeigler's staff is housed with the ethics commission. Zeigler's staff is now inside the ethics commission offices.
The 2018 audit results were so good that Zeigler said he might doubt them if they were conducted by any office beside his own.
Zeigler's annual report for the fiscal year 2018 showed losses of .086 percent of total state assets of 238,557 items.
Zeigler's staff conducted a property inventory of 45 agencies in Fiscal Year 2018. 35 agencies scored perfect audits, with all items of state property accounted for. 10 agencies had losses of 206 items valued at depreciated cost of $376,322.76.
The state Auditor is required to submit an annual report. The inventories state items valued at $500 or more and certain "sensitive" items, such as data devices. Typical items are state vehicles, computers and furniture. There are 176 state agencies subject to the state Auditor's jurisdiction.
"The new safeguards we are putting into place are paying off with less loss of state property," Zeigler said. "Accountability works and re-pays for its costs many times."
Zeigler was highly critical of Governor Robert Bentley (R) and Bentley retaliated with dramatic cuts to the state Auditor's office. Due to those last two Bentley Administration budgets, Zeigler was operating under Bentley cutbacks for most of 2018.
"We have remained current on state audits despite having our staff cut in half and our budget cut 28.5 percent by the final two Bentley administration budgets," Zeigler said. "Thankfully, about half of the Bentley era slashes were restored to us under the first Ivey administration budget. The half-restored budget just went into effect October 1."
Zeigler sponsored the 50th anniversary event remembering the death of Gov. Lurleen Wallace (D). Two weeks before the May 7th 50th anniversary of the death in office of Gov. Lurleen Wallace, Zeigler discovered that the Alabama Historical Commission was planning nothing in commemoration. He and Assistant Auditor Hope Scarborough went to work and organized a moving ceremony. It was held in the rotunda of the capitol building in front of the marble bust of Lurleen Wallace. Members of the Wallace family, friends, media and the public attended. Daughter Peggy Wallace Kennedy read a poem and the 1968 eulogy from Lurleen's Bible. Lurleen Wallace was the first woman in Alabama history to serve as Governor. She was also the last governor of Alabama to die in office.
In July, the Alabama Supreme Court dismissed the remainder of Zeigler's lawsuit against a $47 million unbid contract for STAARS accounting software. After Zeigler sued in 2017, the state canceled the remainder of the contract, about one-fourth of it. But Zeigler continued to seek restitution for state taxpayers from the vendors who sold STAARS to the Bentley administration without going through the required bid process. The court ruled Zeigler cannot seek restitution.
Zeigler also hosted a Second Amendment Rally. When leaders of two gun rights groups asked permission to hold a rally in April on the state capitol grounds, they were surprised to learn that they must have a statewide elected official as host. One call to Zeigler did the trick, and the rally was set. 150 citizens heard speakers talk about recent infringements on gun owners rights.
Zeigler told the group that the state capitol grounds belong to the people, and they should not need a politician to sign on as host, but that he was honored to do so. He also said that rules banning guns from the rally site were "ironic and unconstitutional." Zeigler said that the no-guns policy is an infringement on the second amendment's ending provision, "shall not be infringed."
Zeigler was awarded a second term as auditor by Alabama voters. Zeigler defeated two Republican primary challengers without a runoff and won the November 6 general election with 60.5 percent of the vote receiving over 1,015,665 votes.
Zeigler is now term-limited and cannot seek the auditor's job again. He has recently officially formed an exploratory campaign to possibly seek the U.S. Senate seat currently held by Doug Jones (D).
Print this piece
Opinion | Merrill's opinions on vote by mail not supported by facts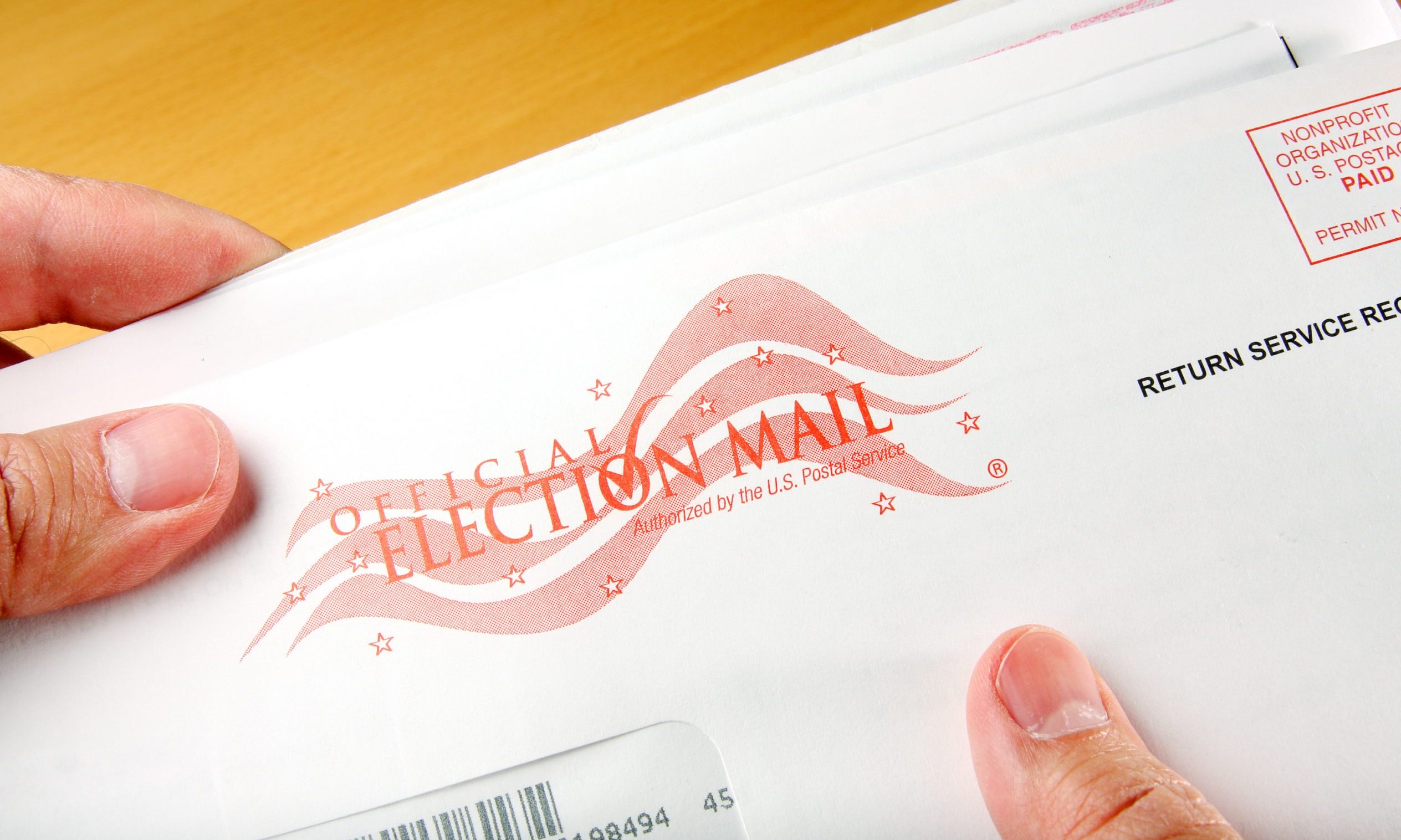 Voting by mail does not lead to fraud. 
We know this because voting by absentee ballot is essentially the same thing as voting by mail. And it is so safe that millions of people, including the U.S. military, the current president, most of his family, a good chunk of Alabama legislators and about half of Congress, do it every year and still the incidents of fraud are less than 1 percent. 
There have been exhaustive studies and audits completed to prove this point, including "research" conducted by a committee formed by Donald Trump three years ago. That committee found no real evidence of widespread voter fraud of any kind, only unique instances in which bad actors with access to ballots committed crimes. 
The rate of fraud in the 2016 election was 4 in more than 130 million votes cast. There was no evidence of undocumented workers voting. No evidence of in-person fraud. No evidence of widespread absentee ballot fraud. No evidence of hacking. No evidence of dead people voting. 
And most importantly, in states, such as Florida, that allow for mail-in voting, there was no evidence that casting a ballot by mail has ever spurred any increase whatsoever in voter fraud. 
These facts are apparently lost on Alabama Secretary of State John Merrill, who, in an effort to attract the eye of Trump on Twitter, declared that Alabama would not have a direct vote-by-mail option to provide citizens with a safe, secure alternative to voting in person in the middle of a pandemic. 
Merrill then followed that up with an appearance on CNN — an appearance he is apparently proud of since he's retweeted a clip of the interview about a dozen times over the last two days — in which he bemoaned the clear and present danger that mail-in voting clearly brings. 
And how does he know that voting by mail will increase fraud in elections? Because in Alabama, there has been voter fraud and 83 percent of the fraud committed has been absentee ballot fraud. 
Case closed. 
Well, except for a couple of minor points. 
First, 83 percent of what number? 
Six. Yes, Merrill's 83 percent figure that he cited to support his position that mail-in voting is unsafe was reference to the 5 out of 6 convictions in voter fraud cases over the past eight years. (It's likely that there have been just six convictions — out of millions of ballots cast — over the last 12 years, but searching for specific charges in Alabama's online court filing system is nearly impossible.)
That's right, Alabama has experienced a grand total of six voter fraud convictions over the past eight years. And five of those convictions were for tampering with absentee ballots. 
However, it's worth noting that not a single conviction involved votes in a statewide or legislative race. Four of them stemmed from the same incident in which workers rigged a city commission race in Dothan. 
That's probably because you can't commit enough fraud to alter the outcome of such a race. You can't have more votes than registered voters, and you can only steal so many ballots before someone catches on. 
Regardless, six is the number of fraud cases Merrill was leaning on to justify his decision to not simply mail out absentee ballot applications to all registered voters. 
And here's the second point that undermines this ridiculous argument: If absentee ballot fraud is so much of a problem that we can't allow mailed ballots in a pandemic, then why hasn't the Republican-dominated Alabama Legislature passed a single law to restrict absentee ballot access or make them more secure? 
The legislature certainly hasn't been shy about passing voter ID laws to address in-person voter fraud. That type of fraud occurs at roughly .0000013 percent. In Alabama specifically, we've had one conviction for in-person fraud in the past 20-plus years. 
Still, the Alabama Legislature pushed through an absurd voter ID law a few years ago, requiring specific forms of government-issued photo IDs. 
But for the fraud that is so widespread that we're prepared to ask people to risk their lives, nothing. 
Not a single bill. Not a single law. Not even a discussion of a bill. 
So weird. Mail-in fraud is so worrisome that we can't risk even sending voters an absentee ballot application unless they ask for it, but not so worrisome that state lawmakers will do anything at all to address it. 
If I didn't know better, I might think the Republicans running this state are really happy with some people voting by mail and scared to death of mail-in voting making it easy for massive numbers of Alabamians to cast votes. 
Making this whole matter even more absurd is the "fix" that Merrill and state leaders have come up with to address the concerns of people who don't want to risk COVID-19 infection by voting in person: Lie. 
Alabama has included a new reason on applications requesting an absentee ballot. Voters can now select that they are "ill or infirmed" and unable to appear at the ballot box. Merrill, along with Gov. Kay Ivey, has instructed anyone who fears standing in line at a polling location during a pandemic to simply check that box. You don't have to be ill or infirmed to do so. 
Swell. 
Merrill loves to repeat the line you're entitled to your own opinion but not your own facts, and he should live by that now. Because the facts are decidedly against him on this. 
There is no evidence that mail-in voting is more susceptible to fraud. There is no evidence that the absentee ballot system in this state has been subjected to widespread fraud. The only fraud Merrill can cite are six cases from small-town races, where the people involved had access to multiple ballots because of their employment. 
In truth, there's only one reason mail-in voting won't be an option here: The more people who vote, the fewer Republicans get elected.
Print this piece