Zeigler completes year-end audit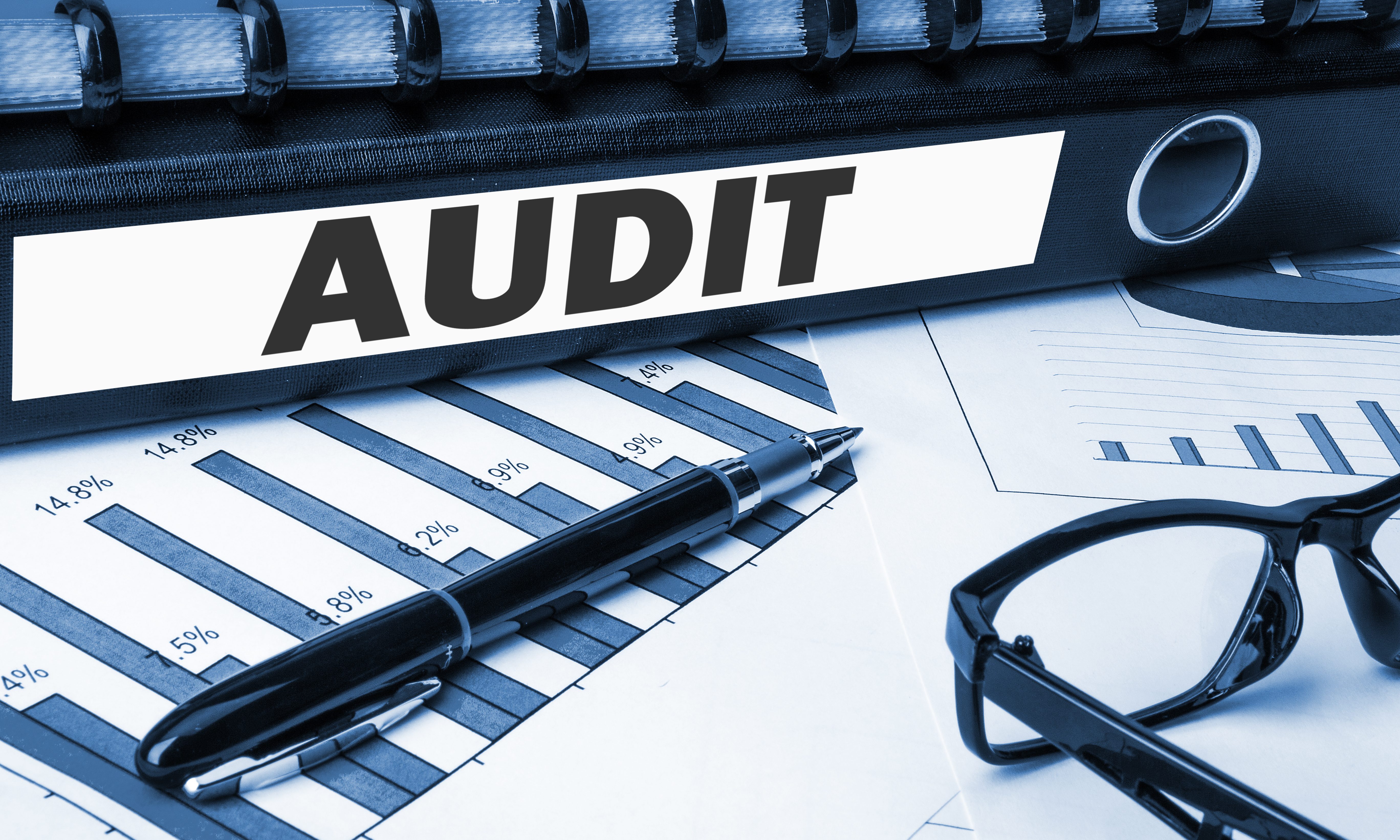 As 2018 closes, State Auditor Jim Zeigler says that his office, which he calls "the watchman for the people" suffered adversities in 2018, but overcame them with solid improvements.
The biggest setback was when the Auditor's staff were kicked out of Alabama State House. In April, the Legislative Council notified Zeigler that his staff must move from the State House, where they had historically been. The auditors were told to get out but did not provide any place to move to.
Zeigler said that the eviction may have ended up being a blessing in disguise; because Zeigler located vacant space which the Alabama Ethics Commission needed to sublease. Zeigler negotiated an agreement with Ethics Director Tom Albritton and RSA Chief David Bronner, who owns the building. So now, Zeigler's staff is housed with the ethics commission. Zeigler's staff is now inside the ethics commission offices.
The 2018 audit results were so good that Zeigler said he might doubt them if they were conducted by any office beside his own.
Zeigler's annual report for the fiscal year 2018 showed losses of .086 percent of total state assets of 238,557 items.
Zeigler's staff conducted a property inventory of 45 agencies in Fiscal Year 2018. 35 agencies scored perfect audits, with all items of state property accounted for. 10 agencies had losses of 206 items valued at depreciated cost of $376,322.76.
The state Auditor is required to submit an annual report. The inventories state items valued at $500 or more and certain "sensitive" items, such as data devices. Typical items are state vehicles, computers and furniture. There are 176 state agencies subject to the state Auditor's jurisdiction.
"The new safeguards we are putting into place are paying off with less loss of state property," Zeigler said. "Accountability works and re-pays for its costs many times."
Zeigler was highly critical of Governor Robert Bentley (R) and Bentley retaliated with dramatic cuts to the state Auditor's office. Due to those last two Bentley Administration budgets, Zeigler was operating under Bentley cutbacks for most of 2018.
"We have remained current on state audits despite having our staff cut in half and our budget cut 28.5 percent by the final two Bentley administration budgets," Zeigler said. "Thankfully, about half of the Bentley era slashes were restored to us under the first Ivey administration budget. The half-restored budget just went into effect October 1."
Zeigler sponsored the 50th anniversary event remembering the death of Gov. Lurleen Wallace (D). Two weeks before the May 7th 50th anniversary of the death in office of Gov. Lurleen Wallace, Zeigler discovered that the Alabama Historical Commission was planning nothing in commemoration. He and Assistant Auditor Hope Scarborough went to work and organized a moving ceremony. It was held in the rotunda of the capitol building in front of the marble bust of Lurleen Wallace. Members of the Wallace family, friends, media and the public attended. Daughter Peggy Wallace Kennedy read a poem and the 1968 eulogy from Lurleen's Bible. Lurleen Wallace was the first woman in Alabama history to serve as Governor. She was also the last governor of Alabama to die in office.
In July, the Alabama Supreme Court dismissed the remainder of Zeigler's lawsuit against a $47 million unbid contract for STAARS accounting software. After Zeigler sued in 2017, the state canceled the remainder of the contract, about one-fourth of it. But Zeigler continued to seek restitution for state taxpayers from the vendors who sold STAARS to the Bentley administration without going through the required bid process. The court ruled Zeigler cannot seek restitution.
Zeigler also hosted a Second Amendment Rally. When leaders of two gun rights groups asked permission to hold a rally in April on the state capitol grounds, they were surprised to learn that they must have a statewide elected official as host. One call to Zeigler did the trick, and the rally was set. 150 citizens heard speakers talk about recent infringements on gun owners rights.
Zeigler told the group that the state capitol grounds belong to the people, and they should not need a politician to sign on as host, but that he was honored to do so. He also said that rules banning guns from the rally site were "ironic and unconstitutional." Zeigler said that the no-guns policy is an infringement on the second amendment's ending provision, "shall not be infringed."
Zeigler was awarded a second term as auditor by Alabama voters. Zeigler defeated two Republican primary challengers without a runoff and won the November 6 general election with 60.5 percent of the vote receiving over 1,015,665 votes.
Zeigler is now term-limited and cannot seek the auditor's job again. He has recently officially formed an exploratory campaign to possibly seek the U.S. Senate seat currently held by Doug Jones (D).
Jones says Senate race a choice between "substance and leadership, and nothing"
"One of the great disappointments in this campaign is that Alabama is not really getting choices between substance and substance," Jones said.
Speaking outside the Calhoun County Democratic Party headquarters in Anniston on Friday, Sen. Doug Jones, D-Alabama, told a group of supporters that Alabamians haven't gotten a look at what his Republican opponent might do if he wins the Nov. 3 election. 
"One of the great disappointments in this campaign is that Alabama is not really getting choices between substance and substance," Jones said. "They're getting a choice between substance and leadership, and nothing — nothing. We have not heard anything from Tommy Tuberville about what he really wants to do." 
While Jones has held numerous interviews with the media, and regular web briefings over the summer and in recent weeks, Tuberville's campaign seems to prefer the safety of keeping Tuberville from making possible gaffs or damaging statements in interviews. 
Tuberville hasn't agreed to interviews with traditional media outlets, or to debate Jones, and instead has focused on conservative talk radio spots, speaking to smaller Republican groups and at private parties.
Tuberville's campaign has ignored or denied our numerous attempts to interview Tuberville, including another request on Friday. He also declined to attend a student forum held at Auburn University on Wednesday, which Jones attended. The forum was sponsored by the Auburn College Republicans and College Democrats.
"If you ever hear something Tommy Tuberville says, it is just simply this: 'Build a wall. No amnesty. Drain the swamp.' That ain't him. That's Donald Trump," Jones said. "He cannot think for himself. He doesn't think for himself." 
Jones spoke of his record of working to help veterans through legislation. And he referred to Tuberville's nonprofit for veterans and reporting that indicates, through tax records, that less than a third of the money raised for Tuberville's charity went to help veterans. 
"I don't just create charities and send only pennies on the dollar. I do things for the veterans of this state and this country," Jones said. 
Jones also made a case for Alabamians to remember the contributions past Democrats made in the state. Jones said it was Democratic Sen. John Sparkman who helped build Alabama's Redstone Arsenal. 
"It was a Democrat, Lester Hill, who built the rural hospitals around here that Donald Trump and Mitch McConnell and Tommy Tuberville are trying to destroy," Jones said. "It was Howell Heflin who built up agriculture in this state. Those are the Democrats. It was Franklin Rosevelt that put electricity in this state. We're going to do the same thing for broadband. People forget those things. They forget those things because we've let other people define us with lies."
Jones plans to visit Jefferson County on Saturday, then on to the Black Belt and Mobile on Sunday with another stop in Birmingham on Monday afternoon. 
"The goal is to get everybody out. That's the thing if we want to continue to ensure Alabama moves forward — moves forward and not backwards, to continue to have somebody, if I do say so myself, somebody that's just not going to damn embarrass us," Jones said.
"We've had too much of that in Alabama," Jones said, "and I bet you it won't be a year that Tommy Tuberville would be an embarrassment to this state because he doesn't know the issues. He doesn't know what to do, and he's dang sure not going to know what to do when Donald Trump is not president of the United States." 
Jones encouraged supporters to be skeptical of recent polling. One such recent poll, by Auburn University at Montgomery, puts Tuberville ahead of Jones by 12 percentage points, 54 to 42.1. An internal poll by Tuberville's campaign puts Tuberville ahead by 15 percentage points, while an internal poll from the Jones camp put Jones ahead by one percentage point. 
"Don't listen to these polling folks that come in, and they don't know Alabama, and they don't know what they're doing. We're tracking this race, and I can tell you, everything has been moving in our direction the last two months," Jones said. 
People standing along roadsides holding his signs and showing support, Jones said, is "the energy we've got out there. That's what you can't poll."
Ellen Bass of Anniston, standing outside the Calhoun County Democratic Party headquarters just after Jones spoke, told APR that she has numerous Republican friends who are voting for Jones.
"My hat's off to them because they're coming out," Bass said. "They recognize that he is a better candidate."
Ciara Smith, 21, newly elected to the Anniston City Council, told APR outside the headquarters building that Jones is the better candidate.
"I think that he's educated. I think that he speaks with passion and heart," Smith said. "And he knows what he's talking about, which is important, and which is more than we can say about the other candidate."
Speaking to APR after his speech to supporters, Jones said that he feels very good about the state of his campaign.
"Everything we're seeing is moving in our direction," Jones said. "And the more he stays hidden, the better it is for us."