Brad Mendheim appointed to Alabama Supreme Court a second time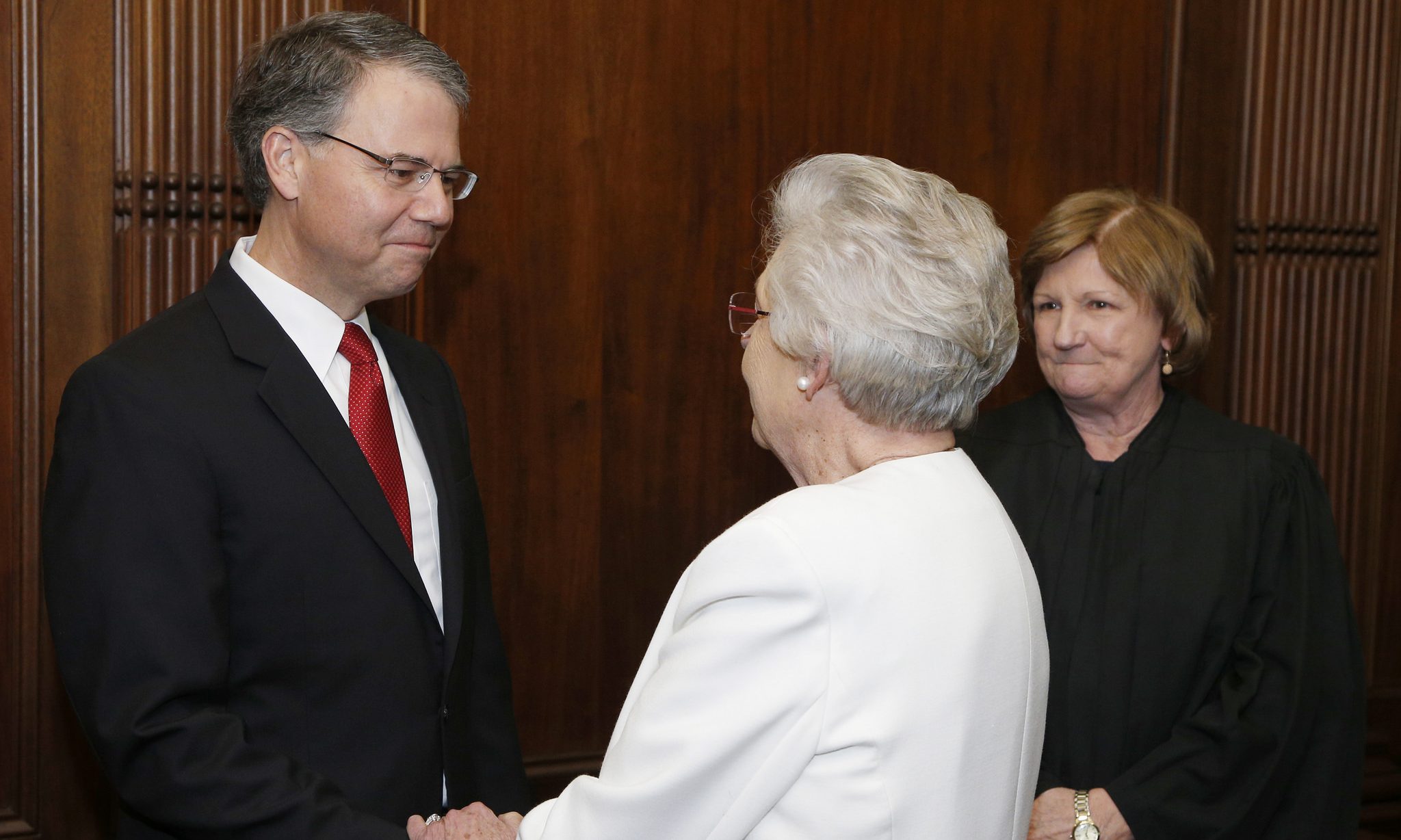 Friday, Alabama Governor Kay Ivey (R) announced the appointment of outgoing Associate Justice Brady "Brad" Mendheim to fill a vacancy for on the Alabama Supreme Court created by the election of Tom Parker as Chief Justice.
"After reviewing all of those interested in the position, Justice Mendheim is clearly the most qualified, with impeccable legal credentials and with unquestioned character and integrity," Governor Ivey said. "With more than 17 years of judicial experience, Justice Mendheim brings the experience of having served on the Alabama Supreme Court. Every applicant was given appropriate consideration, but Justice Mendheim exceeded them all. I appreciate his previous service to the state of Alabama and know that in this continuing opportunity he will again follow the law and serve with honor."
Justice Mendheim's new appointment as an Associate Justice of the Alabama Supreme Court is effective January 15, 2019.
Chief Justice Roy Moore (R) was suspended for the remainder of his term in 2016. In 2017 Moore retired to run for U.S. Senate. Two associate justices, Lyn Stuart (R) and Tom Parker (R), both wanted to be the Chief Justice. Ivey appointed Stuart to fill Moore's vacancy. Ivey appointed William B. "Will" Sellers (R) to fill Stuart's associate justice position. Sellers was elected to his own term without opposition. Republican primary voters chose Parker, who defeated Stuart. Parker then easily defeated Jefferson County Judge Robert "Bob" Vance Jr. (D) for the position of Chief Justice. Since Parker still had time left on his term as Associate Justice his move to Chief Justice next month created a vacancy, which Ivey has filled with Mendheim, who was set to leave the court.
Mendheim has a Bachelor's degree from Auburn University and a law degree from Samford's Cumberland School of Law. After law school, Mendheim worked for a general-practice law firm in Dothan. Then he served as an assistant district attorney for the 20th Judicial Circuit for almost seven years. He served as a circuit judge for the 20th Judicial Circuit, a position he had held since 2009. From 2001 to 2009, he served as a district judge in Houston County. From 2001 to 2018 he was appointed specially by various chief justices to preside over more than 250 cases in more than 40 Alabama counties.
Mendheim was appointed to the Supreme Court of Alabama on January 19, 2018 by Ivey to replace Justice Glenn Murdock (R) who resigned. Justice Mendheim sought his own term on the Court. Mendheim finished first in the Republican primary; but did not receive enough votes to win the primary outright. He was defeated in the Republican primary runoff by Circuit Judge Sarah Hicks Stewart (R). Stewart had no Democratic opponent and will be joining the court next month.
Mendheim has been married to his wife, Michelle, for more than 23 years. They have 3 sons.
Wikipedia and Ballotpedia were consulted in this report for biographical information.
Print this piece
Sheriffs want a database with all concealed carry permits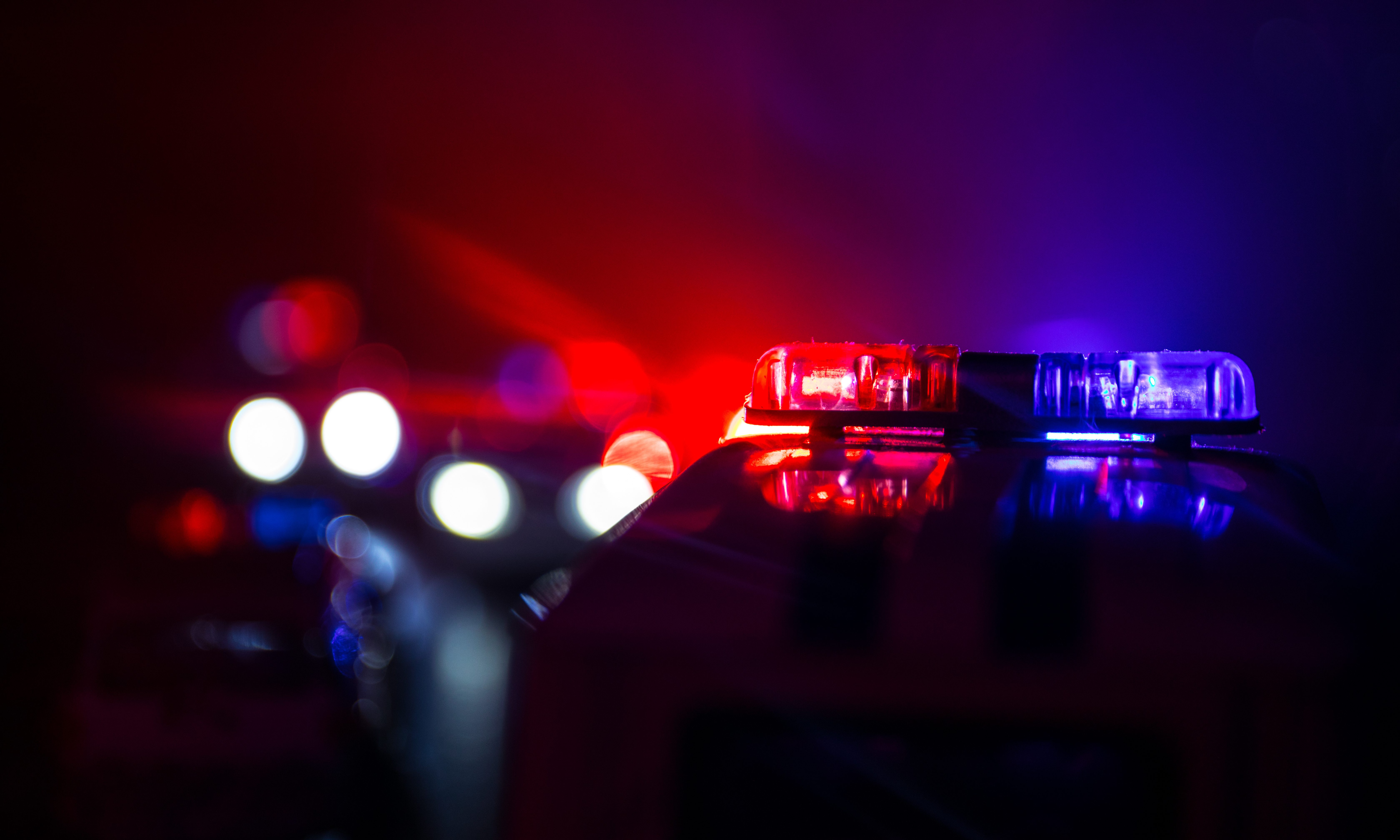 Monday the Alabama Sheriff's Association announced their support for a bill that would create a statewide repository of information about concealed carry permits and would allow officers to check the validity of a concealed carry permit.
House Bill 308 is sponsored by State Representative Shane Stringer (R-Mobile).
"In the past 13 months, Alabamians have encountered a terrible onslaught of violent conduct towards law enforcement officers," the Sheriffs announced in a press release. "We have suffered a record seven deaths of law enforcement officers in Alabama alone as a result of handgun violence. Recognizing this disturbing trend, the Alabama Sheriffs Association is announcing the creation of a new information system designed for the protection and assistance of all law enforcement officers in the State of Alabama. The Alabama Responding Officer Warning System (AROWS) is designed to verify the validity of an Alabama issued Concealed Carry Permit and will be automatically accessed by law enforcement through the L.E.T.S./ACJIC criminal justice information system any time an officer performs a traffic stop or engages in other law enforcement investigations. Among other data, it will contain critical information such as recent arrests for violent offenses to give officers a clear picture of the persons they are dealing with.'
House Bill 308, introduced in the Alabama Legislature last Thursday, codifies the AROWS system. It is sponsored by Representatives Stringer, Reynolds, Farley, Isbell, Marques, Pettus, Simpson, Sorrells, Shaver, McCampbell, Hanes, Ledbetter and Rich.
In addition to the statewide concealed carry permit repository, HB308 also standardizes the appearance, size and information content of all concealed carry pistol permits across the state to better assist officers in recognizing fraudulent concealed carry permits.
Montgomery County Sheriff Derrick Cunningham is the current president of the Alabama Sheriffs Association.
"We owe an absolute duty to every Alabama officer who puts his life on the line for us every day to see that he or she makes it home to their family safely," Sheriff Cunningham said. "The AROWS system is a huge step towards arming him with as much information as possible to ensure that happens and we don't suffer yet another officer shot or killed."
The Sheriffs have consistently opposed "Constitutional carry" laws that would end the state requirement that Alabama citizens must purchase a concealed carry permit from their local sheriff's department. They also oppose legislation giving the Alabama Law Enforcement Agency the authority over managing a state database.
"In recent legislative sessions there have been efforts to remove the local sheriff's ability to oversee the issuance, monitoring and revocation of pistol permits and transfer this duty to an overworked and understaffed state agency in Montgomery," the Sheriffs wrote in a statement. "Sheriffs are in our communities, at our schools, in our churches and on our streets every day protecting and serving our citizens. They come in contact with both good law-abiding citizens as well as the bad ones. They know their constituents better than anyone and it is critical that he or she remain in this role."
"We applaud the Alabama Legislature for their assistance in this effort," the Sheriffs continued. "Members of both the House of Representatives and the Alabama Senate have been extremely supportive and helpful in making sure our law enforcement officers are kept safe. This collaborative effort between the Alabama Legislature and the Alabama Sheriffs is a great example of governmental entities collaborating to keep all Alabama citizens safe and well protected."
Alabama is already an "open-carry" state, where all citizens, who have not lost their gun rights, are entitled to wear their guns openly on their person. Covering the weapon with a jacket or blazer or putting it in a purse however requires having a concealed carry permit. Transporting a gun in a motor vehicle, including a motorcycle, unless it is unloaded and locked in a box out of reach also requires the purchase of a concealed carry permit. Alabama citizens who do not want to purchase a permit, but who still want to have a weapon with them in their vehicles can legally have a long gun (rifle or shotgun) with them.
Senate Bill 1 "Constitutional carry" is being sponsored by State Senator Gerald Allen (R-Tuscaloosa). It has been assigned to the Senate Judiciary Committee.
Print this piece