Langford has been released from prison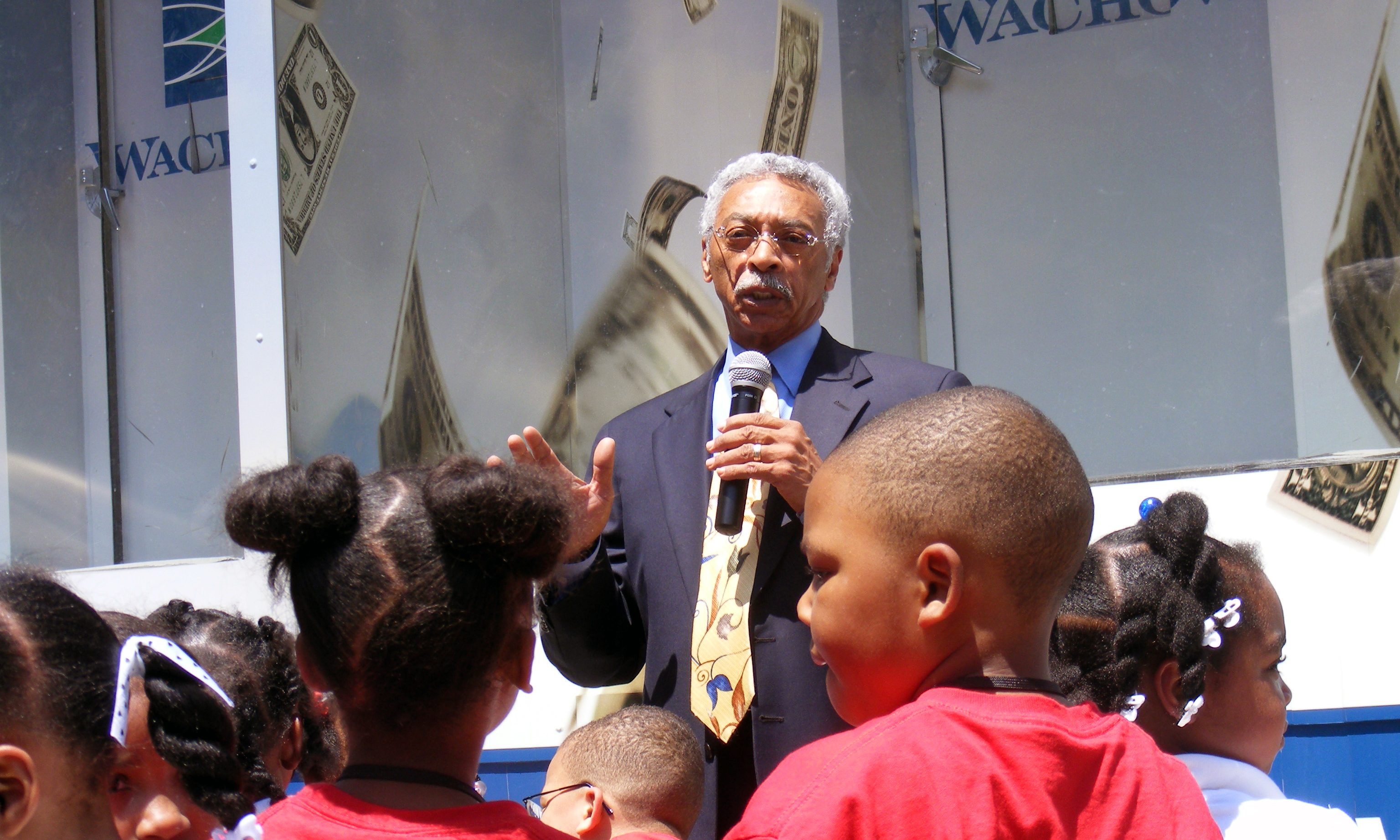 Friday, Judge L. Scott Coogler of the Northern District of Alabama issued a ruling reducing the sentence of Birmingham Mayor Larry Langford to time served. Mayor Langford arrived at Princeton Baptist Medical Center in Birmingham Saturday night.
"We welcome him home to his beloved city and urge everyone to join us in prayers for Mayor Langford and his family," Birmingham Mayor Randall Woodfin said in a statement.
Congresswoman Terri A. Sewell (D-AL) has been in communication with the Federal Bureau of Prisons, the Office of the U.S. Attorney for the Northern District of Alabama, and the White House, urging officials to permit Langford's release after she was informed by his attorneys of the Mayor's most recent hospitalization.
"As I have said before, justice should be fair, but merciful. I am deeply grateful to all those who heeded our renewed call for the immediate compassionate release of Mayor Larry Langford," said Rep. Terri Sewell (D-Selma). "I want to thank the U.S. Attorney for the Northern District of Alabama Jay Town, Senator Doug Jones, our federal partners, and all those who worked side-by-side with our office despite the government shutdown to secure Mayor Langford's release. The holiday season is a reminder of the importance of family, and the commutation of Mayor Langford's sentence means that our former Mayor can spend his final days at home in Alabama with loved ones. My prayers are with the whole Langford family as they reunite and provide comfort to Mayor Langford in the days and weeks ahead."
On Saturday, family members of Larry Langford attended a Saturday afternoon vigil for the former Mayor of Birmingham and Chairman of the Jefferson County Commission at the Fairfield Community Center. Langford is a former Mayor of Fairfield.
Langford has served nine years of a 15 year federal prison sentence for 61 counts of bribery and corruption. As Chairman of the Jefferson County Commission Langford received numerous at least $235,000 in bribes from bond writer and former Alabama Democratic Party Chairman Bill Blount in order to continue refinancing Jefferson County's massive sewer debt. The speculative auction rate bonds, the sheer size of the debt, and the Great Recession all brought Alabama's largest county into bankruptcy. While out of bankruptcy now, Birmingham sewer customers continue to shoulder the load of paying for the fiscal disaster. The bankruptcy was the largest municipal bankruptcy is American history and has made it difficult to lure employers to the greater Birmingham area. Judge Coogler is the same judge who presided over Langford's trial and sentencing.
Sewell and his family have pleaded for his early release for years as his health declined. The prison system most recently denied the family's request for compassionate release as recently as November 2.
Over the Christmas holiday, Langford's condition worsened and he was sent to a hospital. Langford is 72 years old and reportedly suffering from several illnesses including end-stage pulmonary disease, emphysema, and heart failure. His condition is considered terminal and is expected to only live 18 months or less.
The family said in a release:
"Mr. Langford has reached a point medically where there is nothing more that can be done for him in the facility. We are all grateful that the Federal Bureau of Prisons and the Department of Justice saw fit to exercise compassion and allow him to return home with his family.
"We are most appreciative of the hard work and collective efforts of the U.S. Attorney's Office in the Northern District, the offices of U.S. Rep. Terri Sewell and U.S. Sen. Doug Jones, Alabama state Sen. Bobby Singleton, Alabama House Minority Leader Anthony Daniels, as well as all those who issued press releases, wrote letters, and said prayers."
The Alabama Media Group reports that Judge Coogler granted the reduction in sentence after a request by Hugh J. Hurwitz, Acting Director of the Federal Bureau of Prisons through Jay E. Town, U.S. Attorney for the Northern District of Alabama. Langford's sentence was reduced to time served and once he leaves prison he will begin the 36 months term of supervised release previously imposed, which will include home confinement and possible electronic monitoring.
Coogler also ordered that Langford "shall be released from the custody of the Federal Bureau of Prisons as soon as his medical condition permits, the release plan is implemented, and travel arrangements can be made."
Langford had not been scheduled for release until May 2023.
Rep. Sewell previously advocated for the compassionate release of Mayor Langford in 2015 and 2016 during the Obama Administration. She represents the Seventh Congressional District.
(Original reporting by the Alabama Media Group, WBRC Channel 6, and WVTM Channel 13 news contributed to this report.)
SPLC responds to arrest of man carrying Confederate flag inside U.S. Capitol
Kevin Seefried and his son, Hunter, face multiple charges connected with their alleged part in the deadly Capitol riot,
Widely shared images of a white man carrying a Confederate flag across the floor of the U.S. Capitol during last week's deadly attempted insurrection is a jarring reminder of the treasonous acts that killed more than 750,000 Americans during the Civil War, according to the Southern Poverty Law Center. 
"Just as defeated Confederate soldiers were forced to surrender the Civil War and end their inhumane treatment of Black people, the rioter who brazenly carried a Confederate flag into the Capitol has been forced to surrender to federal authorities," said Lecia Brooks, chief of staff at the Southern Poverty Law Center, in a statement Friday following the arrests of Kevin Seefried, 51, and his 23-year-old son Hunter.
FBI Baltimore: Man carrying Confederate flag in Capitol last week turned himself in today in Wilmington. Name is Kevin Seefried. Son Hunter also arrested. pic.twitter.com/ZTSGzbesDF

— Jayne Miller (@jemillerwbal) January 14, 2021
Seefried, the Baltimore man allegedly seen in those photographs carrying the Confederate flag, and his son are charged with entering a restricted building and violent entry and disorderly conduct on Capitol grounds. Hunter is also charged with destroying government property.
"Incited by the President's disinformation campaign, the rioter's decision to brazenly roam the halls of Congress clinging to this painful symbol of white supremacy was a jarring display of boundless white privilege," Brooks's statement reads. "Despite the revisionist history promoted by enthusiasts, his disgraceful display is proof that the Confederate flag clearly represents hate, not heritage."
Brooks added:
 "Over 750,000 American lives were lost because of the Confederacy's treasonous acts. We cannot allow more blood to be shed for efforts to split our Union. January's immoral coup attempt is an embarrassment to the United States, and we call on the federal government to prosecute these insurrectionists to the fullest extent of the law."
An affidavit detailing the charges states that videos taken during the riot show both Seefrieds enter the Capitol building through a broken window, that Hunter helped break, at about 2:13 p.m.
Both men on Jan. 12 voluntarily talked with FBI agents and admitted to their part in the riots, according to court records. 
The elder Seefreid told the FBI agent that he traveled to the rally to hear Trump speak and that he and his son joined the march and were "led by an individual with a bull horn." 
There were numerous pro-Trump attendees at the rally and march to the Capitol who had bull horns, according to multiple videos taken that day, but at the front of one of the largest groups of marchers with a bull horn was far-right radio personality Alex Jones, who was walking next to Ali Alexander, organizer of the Stop the Steal movement. 
Alexander in three separate videos has said he planned the rally, meant to put pressure on Congress voting inside the Capitol that day, with Rep. Mo Brooks, R-Alabama, and Arizona U.S. Reps. Paul Gosar and Andy Biggs. Alexander is now in hiding, according to The Daily Beast. 
Congressman Brooks's spokesman told APR on Tuesday that Brooks does not remember communicating with Alexander. 
"Congressman Brooks has no recollection of ever communicating in any way with whoever Ali Alexander is. Congressman Brooks has not in any way, shape or form coordinated with Ali Alexander on the January 6th 'Save America' rally," the statement from the congressman's spokesman reads. 
Jones and Alexander can be seen leading the march in a video taken and posted to Twitter by freelance journalist Raven Geary. 
"This is history happening. We're not giving into globalists. We'll never surrender," Jones yells into his bullhorn as they marched toward the Capitol.