Langford has been released from prison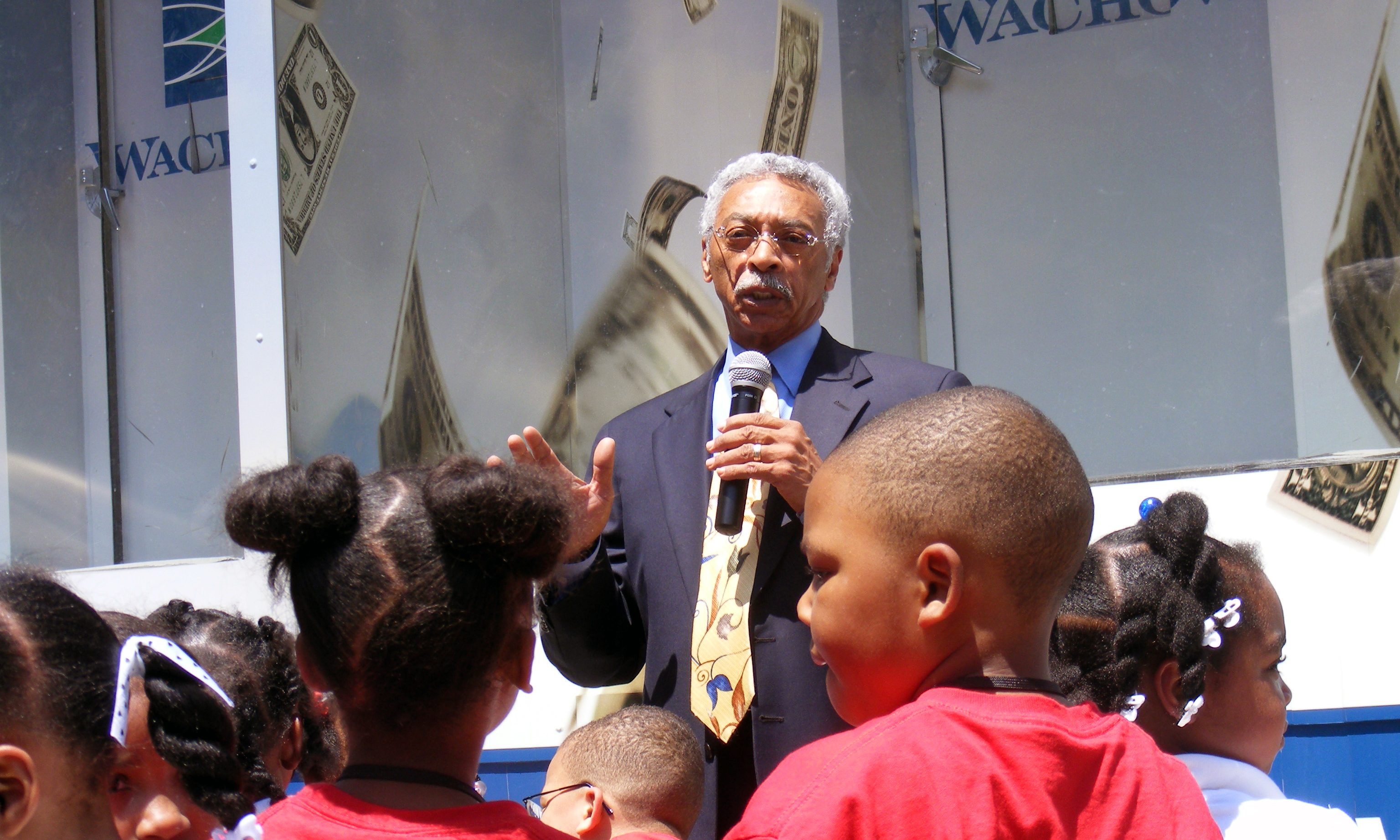 Friday, Judge L. Scott Coogler of the Northern District of Alabama issued a ruling reducing the sentence of Birmingham Mayor Larry Langford to time served. Mayor Langford arrived at Princeton Baptist Medical Center in Birmingham Saturday night.
"We welcome him home to his beloved city and urge everyone to join us in prayers for Mayor Langford and his family," Birmingham Mayor Randall Woodfin said in a statement.
Congresswoman Terri A. Sewell (D-AL) has been in communication with the Federal Bureau of Prisons, the Office of the U.S. Attorney for the Northern District of Alabama, and the White House, urging officials to permit Langford's release after she was informed by his attorneys of the Mayor's most recent hospitalization.
"As I have said before, justice should be fair, but merciful. I am deeply grateful to all those who heeded our renewed call for the immediate compassionate release of Mayor Larry Langford," said Rep. Terri Sewell (D-Selma). "I want to thank the U.S. Attorney for the Northern District of Alabama Jay Town, Senator Doug Jones, our federal partners, and all those who worked side-by-side with our office despite the government shutdown to secure Mayor Langford's release. The holiday season is a reminder of the importance of family, and the commutation of Mayor Langford's sentence means that our former Mayor can spend his final days at home in Alabama with loved ones. My prayers are with the whole Langford family as they reunite and provide comfort to Mayor Langford in the days and weeks ahead."
On Saturday, family members of Larry Langford attended a Saturday afternoon vigil for the former Mayor of Birmingham and Chairman of the Jefferson County Commission at the Fairfield Community Center. Langford is a former Mayor of Fairfield.
Langford has served nine years of a 15 year federal prison sentence for 61 counts of bribery and corruption. As Chairman of the Jefferson County Commission Langford received numerous at least $235,000 in bribes from bond writer and former Alabama Democratic Party Chairman Bill Blount in order to continue refinancing Jefferson County's massive sewer debt. The speculative auction rate bonds, the sheer size of the debt, and the Great Recession all brought Alabama's largest county into bankruptcy. While out of bankruptcy now, Birmingham sewer customers continue to shoulder the load of paying for the fiscal disaster. The bankruptcy was the largest municipal bankruptcy is American history and has made it difficult to lure employers to the greater Birmingham area. Judge Coogler is the same judge who presided over Langford's trial and sentencing.
Sewell and his family have pleaded for his early release for years as his health declined. The prison system most recently denied the family's request for compassionate release as recently as November 2.
Over the Christmas holiday, Langford's condition worsened and he was sent to a hospital. Langford is 72 years old and reportedly suffering from several illnesses including end-stage pulmonary disease, emphysema, and heart failure. His condition is considered terminal and is expected to only live 18 months or less.
The family said in a release:
"Mr. Langford has reached a point medically where there is nothing more that can be done for him in the facility. We are all grateful that the Federal Bureau of Prisons and the Department of Justice saw fit to exercise compassion and allow him to return home with his family.
"We are most appreciative of the hard work and collective efforts of the U.S. Attorney's Office in the Northern District, the offices of U.S. Rep. Terri Sewell and U.S. Sen. Doug Jones, Alabama state Sen. Bobby Singleton, Alabama House Minority Leader Anthony Daniels, as well as all those who issued press releases, wrote letters, and said prayers."
The Alabama Media Group reports that Judge Coogler granted the reduction in sentence after a request by Hugh J. Hurwitz, Acting Director of the Federal Bureau of Prisons through Jay E. Town, U.S. Attorney for the Northern District of Alabama. Langford's sentence was reduced to time served and once he leaves prison he will begin the 36 months term of supervised release previously imposed, which will include home confinement and possible electronic monitoring.
Coogler also ordered that Langford "shall be released from the custody of the Federal Bureau of Prisons as soon as his medical condition permits, the release plan is implemented, and travel arrangements can be made."
Langford had not been scheduled for release until May 2023.
Rep. Sewell previously advocated for the compassionate release of Mayor Langford in 2015 and 2016 during the Obama Administration. She represents the Seventh Congressional District.
(Original reporting by the Alabama Media Group, WBRC Channel 6, and WVTM Channel 13 news contributed to this report.)
Print this piece
Black people over-represented among COVID-19 patients, deaths, UAB doctor says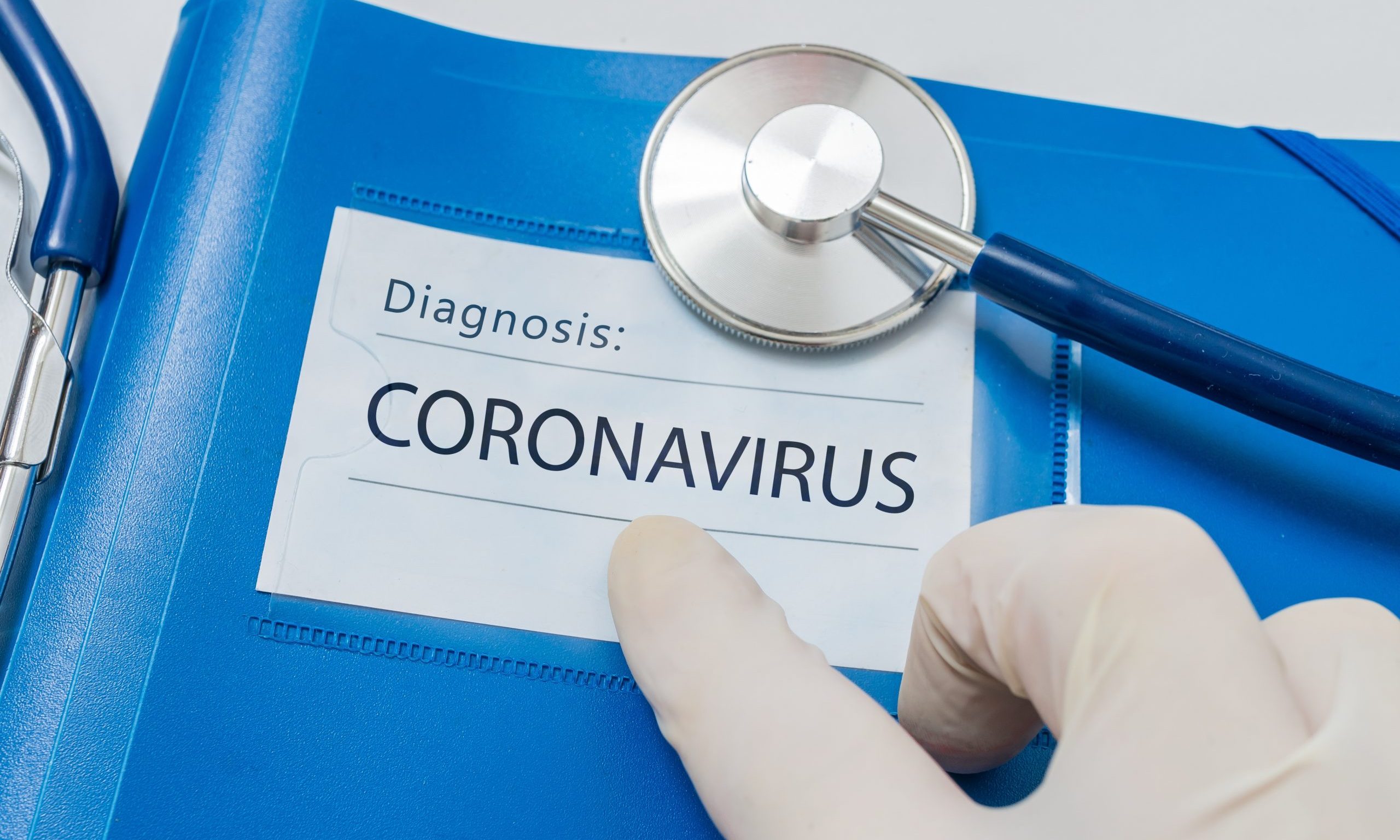 Contrary to rumors, black people aren't immune to the COVID-19 virus, and in some places in the U.S., black people are not only getting the deadly virus in larger numbers but are more likely to die from it, said a physician at University of Alabama at Birmingham.
Dr. Selwyn Vickers, Dean of UAB School of Medicine, was speaking during a Facebook live video on Saturday, the first in what's to be a series of discussions with faith leaders and physicians on the COVID-19 crisis, organized by UAB and the Housing Authority of the Birmingham District.
Vickers said in Milwaukee and Michigan, two places that, unlike most others in the U.S. currently, are keeping track of the racial makeup of COVID-19 patients, black people are overrepresented among the virus's patients.
"In Milwaukee, which is 26 percent African American, 50 percent of the COVID-19 cases happen to be African American," Vickers said.
What's even more troubling, Vickers said, is that even though whites and other races make up 50 percent of Milwaukee's the COVID-19 cases, black people make up 80 percent of the city's deaths from the virus.
"You can hypothesize that they may have some of these chronic illnesses. You could also worry that they just don't get access. They don't get to the hospital as early, and so it's probably multiple reasons," Vickers said.
In Michigan, where just 14 percent of the population is black, nearly 35 percent of the COVID-19 cases are among people, Vickers said.
Even more concerning, he said, is that even though only 14 percent of the population is black, 40 percent of the deaths are among black people.
While the Centers for Disease Control and Prevention does typically track detailed data during a viral outbreak, including the racial makeup of patients, the CDC is not currently releasing such data for COVID-19.
Five members of Congress wrote a letter to the U.S Department of Health and Human Services on March 27 urging the CDC to collect and report data on race among COVID-19 cases.
"The C.D.C. is currently failing to collect and publicly report on the racial and ethnic demographic information of patients tested for and affected by Covid-19. Our concerns echo those from some physicians: that decisions to test individuals for the novel coronavirus may be 'more vulnerable to the implicit biases that every patient and medical professional carry around with them,' potentially causing 'black communities and other underserved groups … [to] disproportionately mis[s] out on getting tested for Covid-19," the letter reads.
Vickers also dispelled a rumor that kids can't get COVID-19.
"Kids can get it, and young people have died from it," Landers said, adding that a young person was treated at UAB for COVID-19. "Kids probably more often are carriers. They don't often get very sick, but they carry the virus, and they can spread it."
What makes COVID-19 so difficult to treat, compared to the regular seasonal flu, VIckers said, is that "there is no therapy we have right now." There are clinical trials in the works, and some drugs are being used, but it's not yet clear how well they're working.
And unlike the regular seasonal flu, COVID-19 is much, much deadlier because it attacks the lower respiratory system, Vickers said. Patients with the novel coronavirus are more likely to be placed on ventilators.
"We have about 60 patients in the hospital who have the diagnosis of coronavirus. If we had in this season 100 patients with the flu in the hospital maybe five or 10 might be on a breathing machine," Vickers said.
With the 60 patients UAB may have at any given time, nearly half of them are on a breathing machine, he said.
"So consequently now, there are a number of deaths, well over 60,000 deaths, in the world. There are 8,000 deaths in America and those numbers will continually climb," Vickers said.
The best way to prevent yourself from getting COVID-19 and form helping spread it to others, is to keep at least six feet of distance from others, Vickers said, and suggested limiting interaction with others to groups of less than five.
"Keeping a distance, covering your mouth and nose with the mask, and trying to make sure every time you touch something clean your hands, Vickers said.
Print this piece