Smithsonian and National Zoo to close Wednesday without an end to the government shutdown
The nation is ten days into the partial government shutdown. On Thursday Smithsonian officials announces that, if it continues, they will not be able to continue operations. The Smithsonian operates nineteen museums in Washington D.C. and New York City.
The Smithsonian has been using leftover last year's funds to keep operating through the Christmas holidays. After January 1 the Smithsonian  will shutter all their facilities and will remain closed until the end of the partial government shutdown.
All previously scheduled events at Smithsonian facilities will be postponed, relocated to non-federal government facilities, or cancelled.
Federal work staff at the Smithsonian will report to work on Wednesday, January 2, for "up to four hours only to complete work necessary to ensure an orderly shutdown." At the National Zoo and the Smithsonian Conservation Biology Institute in Front Royal, Virginia, employees who care directly for the daily welfare of the animals—preparing their food, cleaning their habitats, responding to their medical needs, or are responsible for life support systems—are excepted and will remain on duty throughout the shutdown.
The National Parks Service website will not be updated during the shutdown. Some national parks may remain accessible to visitors; however, access may change without notice. Some parks are closed completely. Some visitor services may be available when provided by concessioners or other entities.
Park roads, lookouts, trails, and open-air memorials will generally remain accessible to visitors, but there will be no NPS-provided visitor services, including restrooms, trash collection, facilities and roads maintenance (including plowing), and public information. – As a general rule, if a facility or area is locked or secured during non-business hours (buildings, gated parking lots, etc.) it should be locked or secured for the duration of the shutdown. The NPS will not operate parks during the shutdown – no visitor services will be provided. The NPS will not issue permits, conduct interpretive or educational programs, collect trash, operate or provide restrooms, maintain roads or walkways (including plowing and ice melting), or provide visitor information.
If visitor access becomes a safety, health or resource protection issue (weather, road conditions, resource damage, garbage build-up to the extent that it endangers human health or wildlife, etc.), the area must be closed. Parks may not bring on additional staff to accommodate visitor access. The NPS will cease providing services for NPS-operated campgrounds, including maintenance, janitorial, bathrooms, showers, check-in/check-out and reservations. Visitors in campgrounds will not be asked to leave but should be advised that no services will be available. In addition, visitors holding campground reservations for a later date will be advised that the NPS is not operating campgrounds, including providing checkin/check-out services during a shutdown. There is no guarantee their reserved campsite will be ready and available should they arrive during a government shutdown.
Park websites and social media will not be maintained. Parks will not provide regular road or trail condition updates. As a part of their shutdown activities, park staff will post signs notifying visitors that no visitor services, maintenance or other management activities will be conducted, and emergency and rescue services will be limited.
President Donald J. Trump (R) wants to build a border wall on the southern border with Mexico to stem the flow of illegal immigrants and drugs into this country. Congressional Democrats oppose building a wall. Pres. Trump says that he will not sign any government funding bill without appropriations for his border wall. The House of Representatives passed a bill that is acceptable to the President. The Senate has refused. Under Senate rules, it takes 60 votes to end debate in order for the House funding bill to be voted on. That would require all the Republican Senators and at least nine Democratic Senators to vote for the measure. An effort to get Republican Senators to change the rules also failed. Senate Democrats have to this point refused to pass the measure.
On January 3, Democrats will assume control of the U.S. House of Representatives for the first time in eight years. Speaker of the House-elect Nancy Pelosi (D-California) has vowed to pass legislation to reopen the government as the first order of business.
Currently about 25 percent of the federal workforce has been directed not to come to work. It is unclear when even essential workers will actually be paid for their service.
(Original reporting by the Smithsonian's Beth Py-Lieberman, the Hill, and Fox News contributed to this report.)
U.S. Supreme Court rules Alabama can ban curbside voting
"The District Court's modest injunction is a reasonable accommodation, given the short time before the election," the three dissenting justices wrote.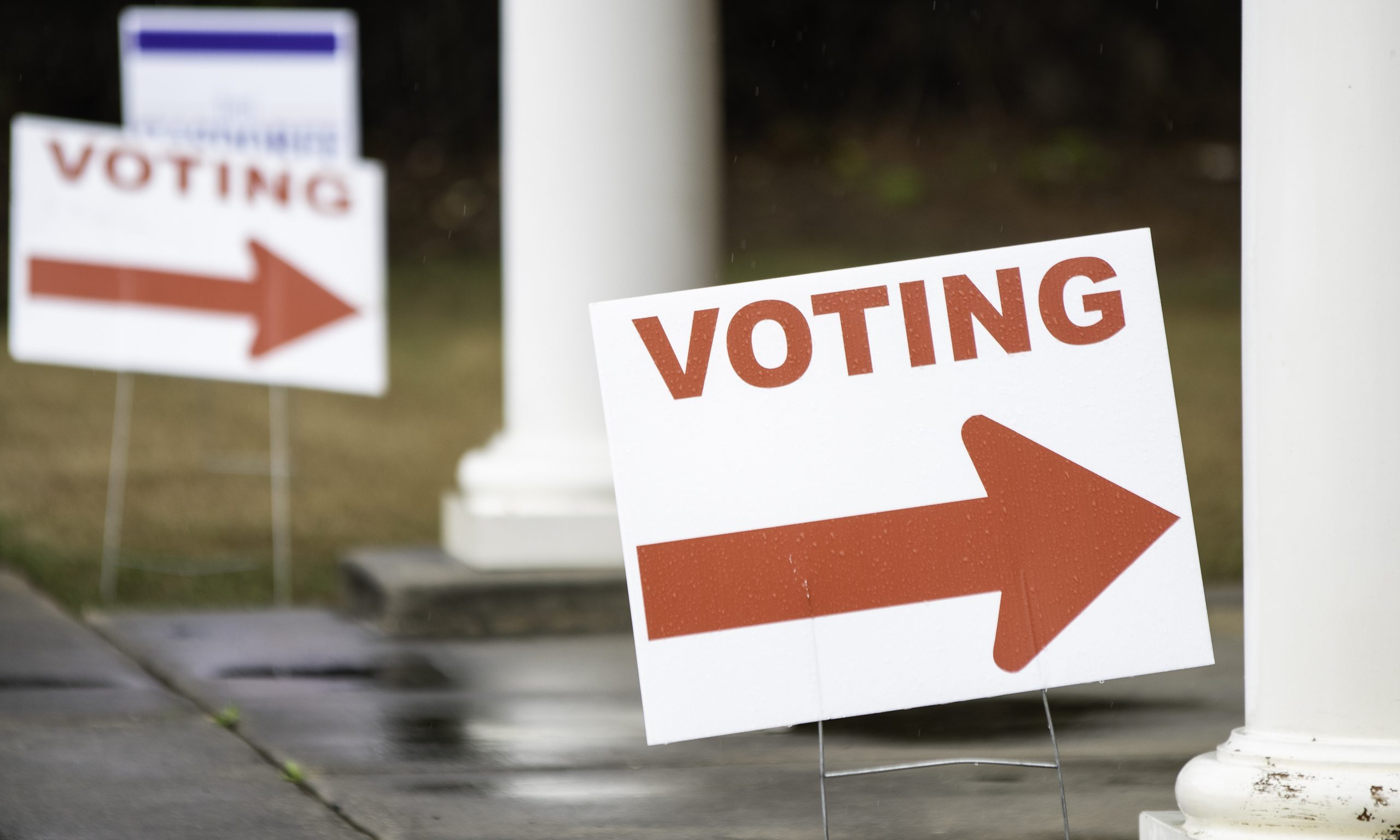 The Supreme Court, in a 5-3 decision, allowed Alabama Secretary of State John Merrill to ban curbside voting, staying a district court injunction that had allowed some counties to offer curbside voting in the Nov. 3 election amid the COVID-19 pandemic.
The Supreme Court's majority in its order declined to write an opinion, but Justices Stephen Breyer, Elena Kagan and Sonya Sotomayor's five-page dissent is included.

The lawsuit — filed by the NAACP Legal Defense and Educational Fund, Southern Poverty Law Center, American Civil Liberties Union, ACLU of Alabama and Alabama Disabilities Advocacy Program — was brought on behalf of several older Alabamians with underlying medical conditions.
"The District Court's modest injunction is a reasonable accommodation, given the short time before the election," the three dissenting justices wrote. 
Sotomayor, who wrote the dissent, closed using the words of one of the plaintiffs in the case. 
"Plaintiff Howard Porter Jr., a Black man in his seventies with asthma and Parkinson's disease, told the District Court, '[So] many of my [ancestors] even died to vote. And while I don't mind dying to vote, I think we're past that – We're past that time,'" Sotomayor wrote. 
Alabama Secretary of State John Merrill on Wednesday applauded the Supreme Court's decision. 
"I am proud to report the U.S. Supreme Court has now blocked a lower court's order allowing the fraudulent practice of curbside voting in the State of Alabama," Merrill said in a statement. "During the COVID-19 pandemic, we have worked diligently with local election officials in all 67 counties to offer safe and secure voting methods – including through the in-person and mail-in processes. I am glad the Supreme Court has recognized our actions to expand absentee voting, while also maintaining the safeguards put into place by the state Legislature."
"The fact that we have already shattered voter participation records with the election still being 13 days away is proof that our current voting options are easy, efficient, and accessible for all of Alabama's voters," Merrill continued. "Tonight's ruling in favor of election integrity and security is once again a win for the people of Alabama."
Sherrilyn Ifill, president and director-counsel of the NAACP Legal Defense and Education Fund, expressed frustration after the ruling in a tweet.
"Another devastating loss for voters and a blow for our team fighting to ensure safe voting for Black and disabled voters in Alabama. With no explanation, the SCOTUS allows Alabama to continue making it as hard as possible for COVID-vulnerable voters," Ifill wrote.
Curbside voting is not explicitly banned by state law in Alabama, but Merrill has argued that because the practice is not addressed in the law, he believes it to be illegal. 
A panel of federal appeals court judges on Oct. 13 reversed parts of U.S. District Judge Abdul Kallon's Sept. 30 order ruling regarding absentee voting in the upcoming Nov. 3 elections, but the judges let the previous ruling allowing curbside voting to stand. 
In his Sept. 30 ruling, Kallon wrote that "the plaintiffs have proved that their fears are justified" and the voting provisions challenged in the lawsuit "unduly burden the fundamental Constitutional rights of Alabama's most vulnerable voters and violate federal laws designed to protect America's most marginalized citizens."
Caren Short, SPLC's senior staff attorney, in a statement said the Supreme Court's decision has curtailed the voting rights of vulnerable Alabamians.
"Once again, the Supreme Court's 'shadow docket' – where orders are issued without written explanation – has curtailed the voting rights of vulnerable citizens amidst a once-in-a-century public health crisis. After a two-week trial, a federal judge allowed counties in Alabama to implement curbside voting so that high-risk voters could avoid crowded polling locations," Short said. "Tonight's order prevents Alabama counties from even making that decision for themselves. Already common in states across the South and the country before 2020, curbside voting is a practice now encouraged by the Centers for Disease Control and Prevention (CDC). It should be a no-brainer to implement everywhere during a pandemic; the Alabama Secretary of State unfortunately disagrees, as does the Supreme Court of the United States."