Opinion | A new quadrennium: Alabama potpourri and trivia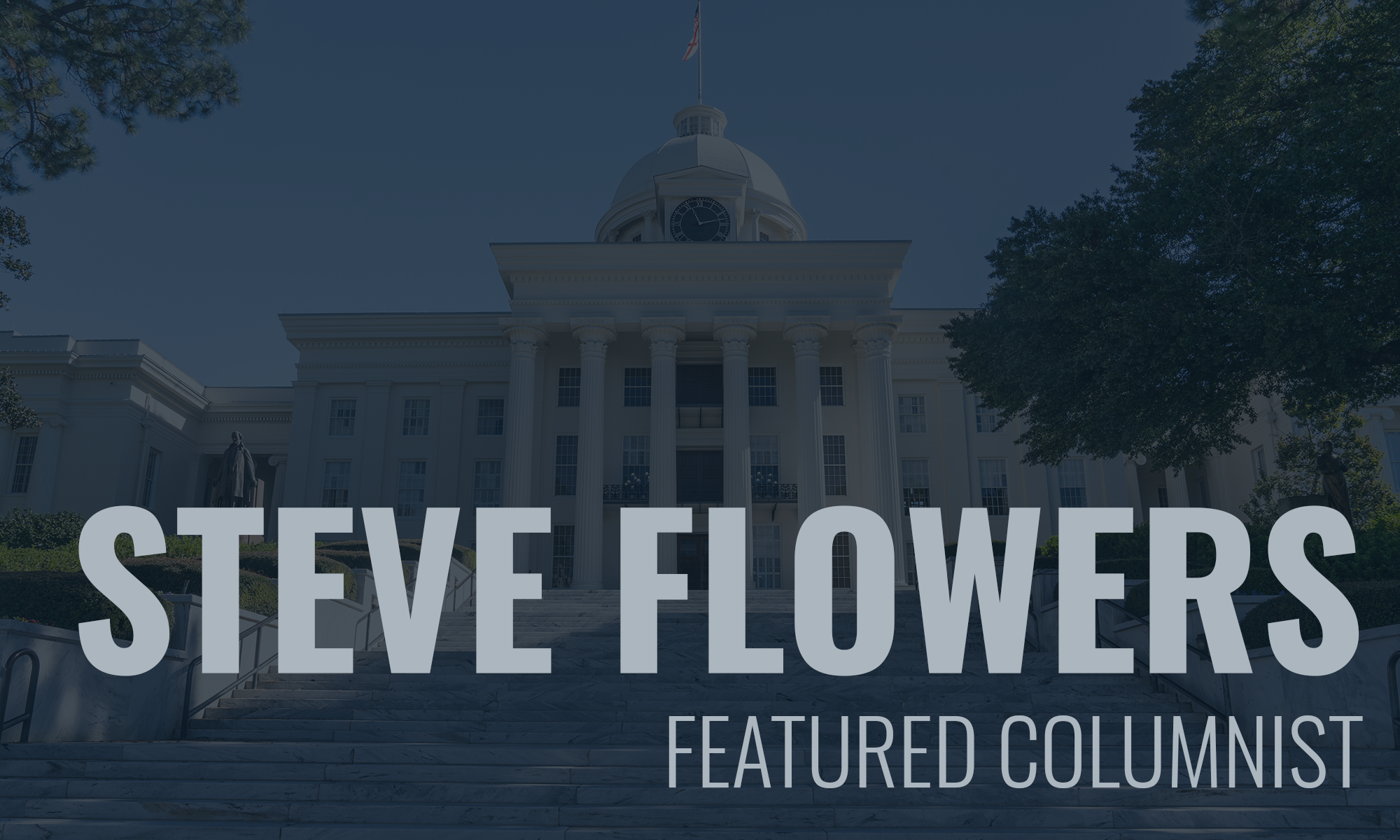 As we begin this New Year of 2019, Alabama begins a new quadrennium in state government.
All of our Constitutional state officeholders begin their new four-year terms this month. Governor Kay Ivey will be sworn in for a four-year term on January 14. Also, being sworn in on Inauguration Day will be Will Ainsworth as Lt. Governor, John Merrill as Secretary of State, John McMillan as State Treasurer, Rick Pate as Agriculture Commissioner, Steve Marshall as Attorney General and Jim Ziegler will be sworn in for a second term as State Auditor. By the way, all of the above and indeed all statewide officeholders in Alabama are Republicans.
All 140 State Senators and State Representatives have already been sworn in for their four-year terms. Most of our legislators are also Republicans. There are 35 State Senators, 27 are Republican and only eight Democrats. The House is made up of 105 members. The partisan divide is 77 Republicans and 28 Democrats. Mac McCutcheon of Huntsville will be elected Speaker of the House in the organizational session next week and Del Marsh will be reelected President Pro Tem of the Senate. My belief is that we will have a successful and prosperous next four years in the Heart of Dixie.
Alabama is a magnificent state. We possess abundant natural resources such as waterways, rivers, flora and fauna, and mineral deposits. Water is one of Alabama's most precious natural resources, and almost 10 percent of the freshwater resources of the continental U.S. flows through or originates in Alabama during its journey to the sea. A sixth of the state's surface is covered by lakes, ponds, rivers, and creeks. We have plentiful rainfall, much higher than the nation's average. The average annual rainfall in North Alabama is 50 inches. The average is 65 in South Alabama and along the coast.
Some of you may wonder why Alabama is called the "Heart of Dixie." We are the Heart of Dixie because of banknotes issued by the Citizens Bank of Louisiana before the Civil War. They bore the French word "dix" meaning ten, and thus the South became known as Dixieland. With Alabama serving as the first Capital of the Confederacy, it was thus the Heart of Dixieland.
The early French influence in Alabama is still felt in Mobile, which is much older than the rest of the state. Mobile was the first permanent European settlement in the state, founded by the French even earlier than New Orleans, and more than 100 years before Alabama became a state in 1819.
Mobile was settled by the French, but the rest of our European ancestors came primarily from five states: Virginia, North and South Carolina, Georgia and Tennessee. Ninety percent of the pre-Civil War white population of the state originated in one of these five states. Of the first 16 governors, 15 were born in one of those five states and of the 100 delegates at the Secession Convention in 1861, only 17 were native-born Alabamians, while 72 were born in one of the above five states.
When Alabama became a state in 1819, it accounted for 1.3 percent of the nation's population. There was rapid growth during the next few decades as cotton and slavery dominated the antebellum economy and culture. By 1840, Alabama's proportion of U.S. population was 3.5 percent.
However, Alabama's proportion of the U.S. population has been in steady decline since the end of the Civil War. Today we account for only about 1.6 percent of the country's people. My belief is that the trend will reverse in the next few years as we continue to grow with automobile and high-tech industries, especially in the Huntsville area.
Alabama has been castigated as a backwards state and less opportune for women leaders. However, I would suggest that with the beginning of this new quadrennium we may be leading the nation and more so-called progressive states with women leadership. We have just elected a female governor, Kay Ivey, and Katie Britt has been chosen to lead the Business Council of Alabama.
Legendary Legislator Pete Turnham of Auburn turned 99 on New Year's Day. Mr. Pete represented Lee County in the Alabama House of Representatives for 40 years from 1958-1998. He brought a lot of bacon home to Auburn University. Happy Birthday Pete, and Happy New Year to you.
See you next week.
Steve Flowers is Alabama's leading political columnist. His weekly column appears in more than 60 Alabama newspapers. He served 16 years in the state legislature. Steve may be reached at www.steveflowers.us.
Print this piece
Opinion | Facts are stubborn things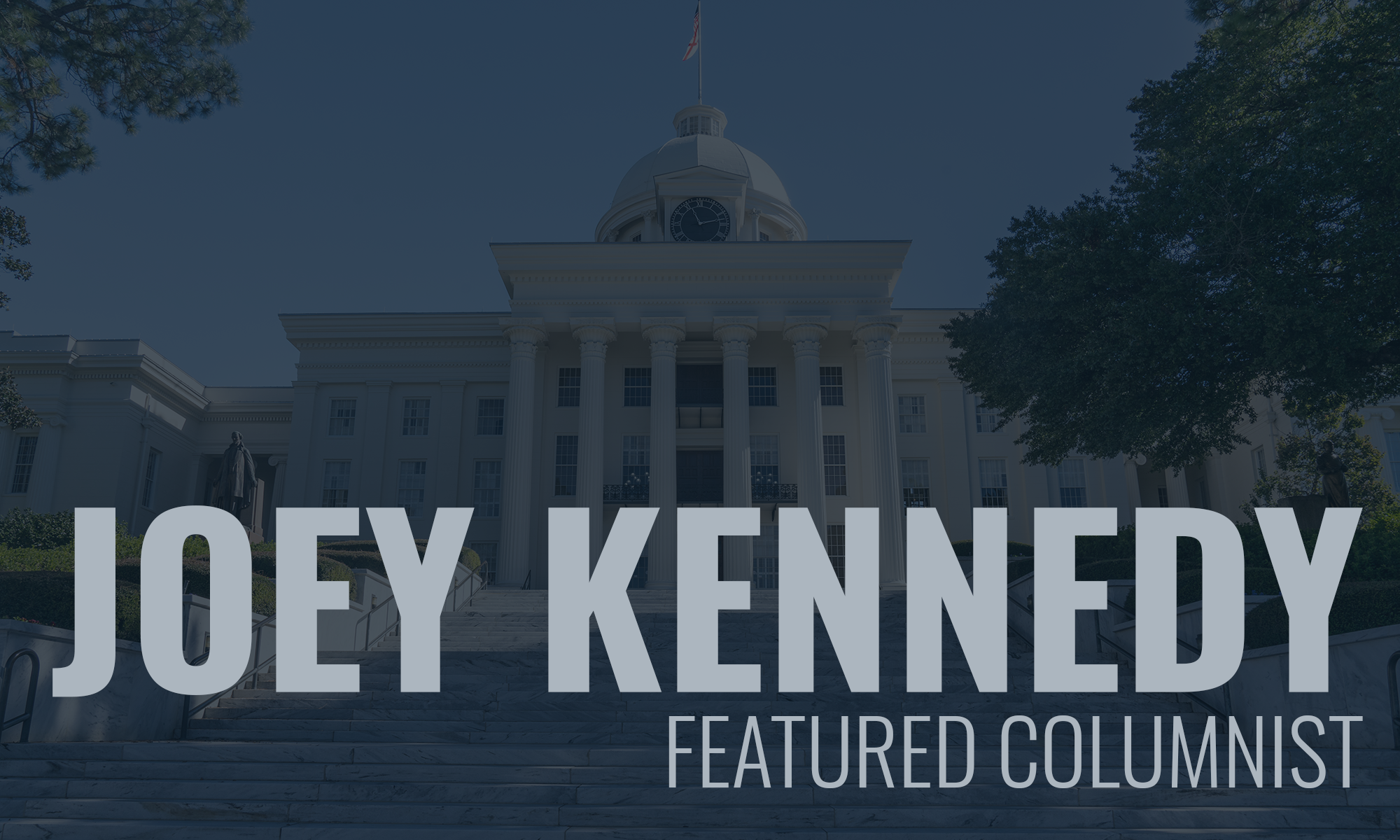 I'm in my 20th year of teaching in the English Department at UAB. I've never taught my primary discipline, journalism, and I really don't have much of a desire to, either.
Yet, in 2017, the leadership of UAB's University Honors Program asked me to be a part of their interdisciplinary faculty for the fall. UHP's fall semesters are themed, and that year, the first year of Donald Trump's term as president, the theme was appropriate: "Evidence and Belief in a Post-Truth Society." For UHP, I was a "communications" (journalism) professor. I taught with a scientist and public health professor, a religion professor, a philosophy professor, a literature professor and a psychology professor.
The students in this program – all 100-plus of them – are among the smartest students on campus. Needless to say, I was intimidated. For my first lecture before the students, I took a Xanax (it's prescribed because I do have anxiety sometimes). The Xanax didn't make me lecture better, but it made me not really care if I screwed up.
I'm sort of a one-trick pony – I teach and write in the only language I know: English. Here, you had neuroscience and biology and chemistry majors galore. And, yes, there were a few English and history and business and engineering students, too. Pretty much every discipline taught at UAB is represented in UHP, and certainly in its umbrella school, the UAB Honors College.
That fall went by quickly. I only took the Xanax for the first lecture. I settled into my groove pretty quickly. But when it was over, I ached for the continued intellectual stimulation I received as a teacher. I'm a lifetime learner, and that program taught me a lot. And I got to teach others a lot, too.
I thought it was a one-shot deal. Until, that is, the program's director, Dr. Michael Sloane, asked me to return in the fall of 2018 to direct the first-year students' literary analyses. And that fall, I was also asked to propose a UHP seminar class for the spring of 2020. I returned last fall to once again direct the first-year literary analysis. And I've been asked to return for first-year LAs again this coming fall.
This semester, I'm teaching the class I proposed, "Media and Social Justice." And I've already got another self-created UHP seminar class scheduled for next spring, "Media and War: Men and Women Making a Difference on the Front Lines."
Unlike my composition and literature classes in the English Department, these seminars have no template. I have to create the teaching as I go. Some days, I'm very confident; others not so much.
I divided the "Media and Social Justice" class into six two-week units: Nellie Bly (mental illness and investigative journalism), The Jungle (food safety and immigration), Jim Crow Lives (the civil rights era and voter suppression), #MeToo (sexual assault and harassment), Black Lives Matters (police and other shootings of people of color), and March for Our Lives (gun violence and sensible gun regulation).
These classes are limited to 16 honors students, but 19 students wanted in my "Media and Social Justice" class, so I have 19 students.
I teach these classes as a communications professor, not an English professor. I direct the literary analyses as a literature professor, not a communications professor.
We're covering historical topics, for sure, but also contemporary topics. It doesn't get any more current than Black Lives Matter, #MeToo, voter suppression, or March for Our Lives.
We don't just talk about the journalism around these topics, but also about other media. For example, I find protest songs for each topic. While it's not on our plate, did you know Trump has inspired a whole catalog of protest songs? Most every president inspires protest songs, though Trump has inspired an awful lot of them.
Maybe at some point, I'll create a "Media and Donald J. Trump" class. There is plenty of material.
The point, though, is that we all should be lifelong learners. I can't tell you how much I've learned from by English students and my honors students, how much the English faculty has taught me, and how much the faculty and directors of the University Honors Program have taught me.
That I get to return the favor by teaching these unique classes says a lot about UAB, and how it values critical thinking and learning.
I hope I never lose my enthusiasm for learning, or become too stubborn to change when the facts point toward another direction. That is our responsibility to the truth. I guess I am stubborn in one way: There are no alternative facts. Facts are truth, reality. The alternative is false, untruth, lies.
Readers, that's a fact, and like me sometimes, facts are stubborn.
Joey Kennedy, a Pulitzer Prize winner, writes a column every week for Alabama Political Reporter. Email: [email protected].
Print this piece