As the partial federal government shutdown drags on into its 14th day Friday, more than 5,000 federal employees in Alabama remain furloughed or are working without pay as negotiations in Washington resumed this week but appear to still be at an impasse.
At two weeks, the partial shutdown ranks as the second-longest shutdown in more than 20 years, affecting about a quarter of the federal government including the Departments of the Interior, Justice, Agriculture, State, Homeland Security and four others.
Many operations have ceased, including trash pick up at national parks across the country, and most of NASA and all 19 Smithsonian museums have closed. Essential operations — including much of the Coast Guard, ICE, the TSA and Border Patrol — are continuing, but employees aren't being paid.
The IRS has also closed, and the agency doesn't generally answer tax questions or pay returns during a shutdown.
In total, nationally about 800,000 government employees are affected. About half have been sent home on unpaid leave and the other half are working without pay, according to the New York Times.
A report estimated that Alabama is 9th most-affected by the government shutdown.
Alabama has the 11th-highest share of federal jobs, the 7th-highest federal contract dollars per capita and the 27th-highest access to national parks. Eleven percent of families in Alabama receive SNAP benefits, better known as food stamps, and though the program will continue paying benefits into the near future, if the shutdown were to continue, fundings for the program could run out.
Democrats took back power in the House of Representatives Thursday, and they are expected to pass a collection of bills to reopen most of the shuttered departments through the end of the year.
The bills, which would also provide short-term funding for the Department of Homeland Security through Feb. 8, are aligned with bills negotiated and passed by the Republican-led Senate and Appropriations Committee Chairman Sen. Richard Shelby, R-Alabama, last month.
But President Donald Trump will likely remain unwilling to sign the bill, which doesn't include his desired funding for a border wall or barrier.
Negotiations Wednesday weren't able to break the impasse as Democrats remain opposed to Trump's desired funding. Democrats have offered $1.3 billion for border security, including advanced surveillance and fortified fencing, but Trump has asked for $5.6 billion devoted to a border wall.
Sen. Doug Jones voiced his concerns about the shutdown's effects Thursday.
"This is the third federal government shutdown I have witnessed in my first year as a U.S. senator," Jones said. "Our duty in Congress is to serve the American people. By shutting down the government yet again – and retreating to our respective political corners – we are not doing our job and tens of thousands of our constituents are paying the price.
Jones pointed to the 5,000 federal employees in Alabama affected by the shutdown as a major reason for his frustrations.
"Vital Coast Guard employees, who are not paid under the Defense Department's budget, don't know if their next paycheck will come," Jones said. "Garbage and waste are piling up at our treasured national parks. It's time to come together to agree on a solution and do the job we were sent here to do."
Jones was the only Democrat in the Senate to vote on Dec. 21 to proceed to debate on a bill passed by the House in December that included funding for a border wall. While he signaled he wouldn't support the bill as it was written, the procedural vote would have allowed negotiations with the House and White House to continue.
Shelby — who leads the Senate committee charged with drafting the federal budgets — told reporters Thursday that the partial shutdown could last for "months and months."
"I'm thinking we might be in for a long haul here. … A long haul, in other words, I don't see any quick resolution to this," Shelby told reporters, according to The Hill.
While Shelby, one of the most powerful Republicans in the Senate, has been the main driver and supporter the bills to re-open the government, it has been Republicans in the House and the President who stymied his efforts to avoid the shutdown.
Though the bills overwhelmingly passed the Senate on their first time through, Senate Majority Leader Mitch McConnell, R-Kentucky, has said he won't put bills on the floor of the Senate — like the ones that will likely pass the House — that the president won't sign.
"Let me say this again, the Senate will not take up any proposal that does not have a real chance of passing this chamber and getting a presidential signature," McConnell said on Thursday.
Jones urged the House to send the bills back to the Senate anyway.
"While some will characterize it as a partisan proposal by the new Democratic House leadership, these bills have long been in the works in the Senate and would end the costly government shutdown while allowing negotiations to continue on the funding levels for border security," Jones said. "I urge my colleagues in the House on both sides of the aisle to support this bipartisan path forward and send it back to the Senate. This proposal is the common ground we need to get back to the business of governing."
Secretary of state says office will assist voters in complaints if local authorities punish voters without masks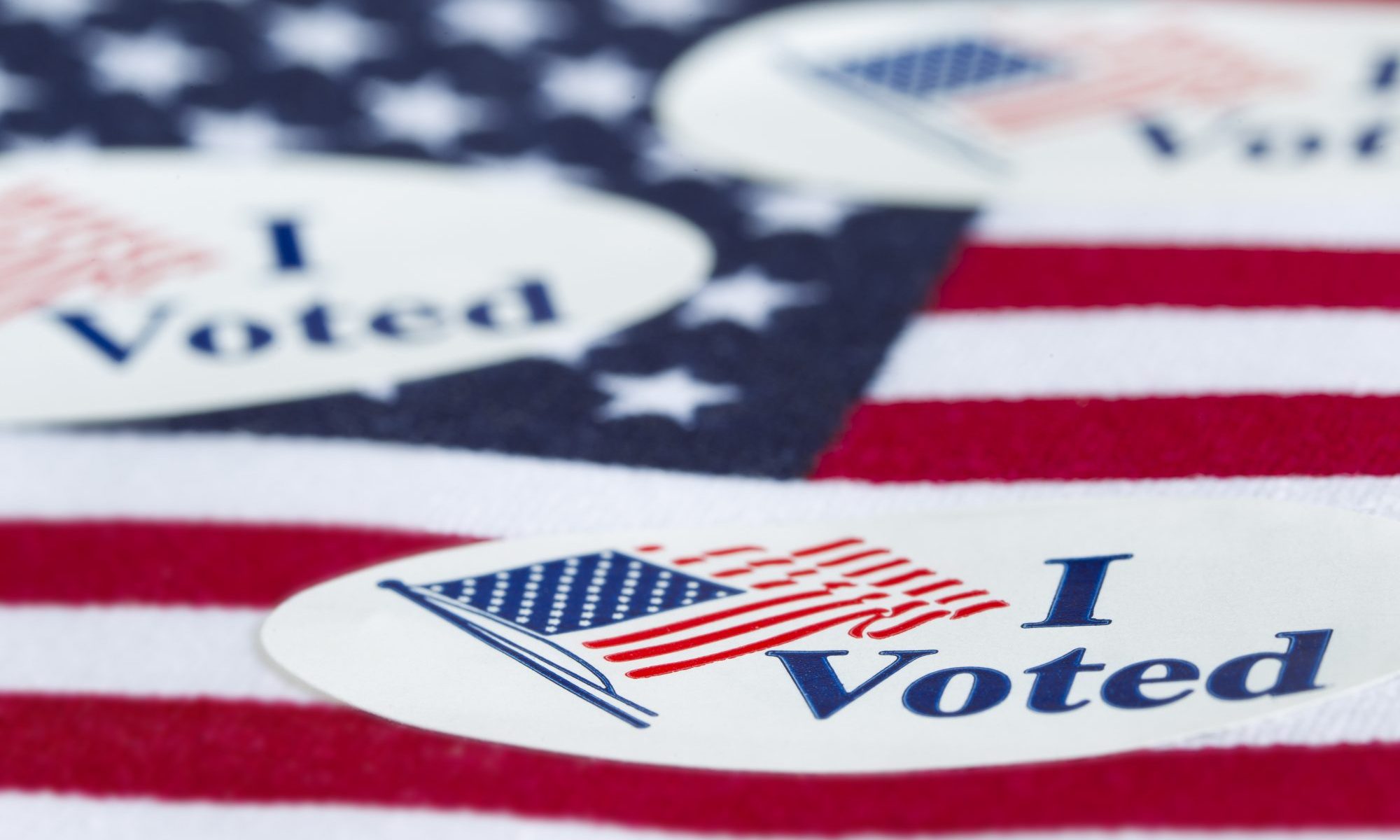 Alabama Secretary of State John Merrill told the Alabama Political Reporter that all 1,980 polling places will be open on Tuesday for in-person voting if a voter chooses to cast their ballot in person.
COVID-19 has been a paramount concern for people across the state and citizens have to deal with a number of business, Church and government office closures since March, but Merrill insisted that voters will be able to vote in either the Republican or Democratic Party runoffs on Tuesday at the polling place they are assigned.
A number of cities and counties are requiring masks whenever anyone goes out in any public place and government offices and businesses are refusing service to persons who do not have a mask or who refuse to wear one.
Merrill told APR that the Centers for Disease Control, Dr. Anthony Fauci, Dr. Scott Harris and other public health authorities are suggesting that you should wear a mask when you go out. Many polling places will provide them to voters that need them, but wearing a mask is not required to vote.
"There are only five requirements to vote in Alabama: You have to be 18 years of age. You have to be a citizen, You have to be a resident of Alabama, You must not have been convicted of an act of moral turpitude that has taken away your voting rights, and you must have a valid photo ID," Merrill told APR. "When you meet those requirements you can vote in the state of Alabama."
When asked whether voters in those jurisdictions with face mask requirements have to wear masks when at the polls, Merrill said, "I don't think anybody at the local level is trying to prevent people from voting.
Merrill said if localities place police or other law enforcement outside polls and attempt to ticket those who try to enter or exit without the required mask his office would get involved.
"If they want to try to do that, we will assist the voter in filing a lawsuit on infringement of their civil rights," Merrill said.
Public health authorities are urging that everyone wear masks or cloth face coverings to protect themselves from becoming infected with the coronavirus and to avoid spreading the virus to others. Dr. Anthony Fauci told the Alabama press corps Tuesday that 20 to 40 percent of people infected with the virus have no symptoms and don't event know that they are infected.
Thursday is the last day to apply for an absentee ballot to participate in the Tuesday, July 14 party primary runoff election. The close of business Thursday is the last day to apply for an absentee ballot. The last day to return those completed absentee ballots is the close of business on Monday.
Voters with a health concern due to the possibility of getting or transmitting the coronavirus may obtain an absentee ballot. The voter will still have to check a reason for asking for the absentee ballot. If the reason is fear of the coronavirus, mark that there is a health reason for the application. You will be allowed to vote absentee. Remember to fill out all the paperwork completely and to mail or return the ballot on time.
In the Republican primary runoff, former Auburn University football coach Tommy Tuberville and former U.S. Sen. Jeff Sessions are running for the GOP nomination for the U.S. Senate. Judge Beth Kellum faces challenger Will Smith for the Alabama Court of Criminal Appeals.
There is no statewide Democratic primary runoff races, but in the 1st Congressional District, James Averhart and Kiani Gardner are running for the Democratic nomination for Congress.
On the Republican side, former State Sen. Bill Hightower, R-Mobile, and Mobile County Commissioner Jerry Carl are running for the Republican nomination for Congress.
In Alabama's 2nd Congressional District, former State Rep. Barry Moore, R-Enterprise, faces Dothan businessman Jeff Coleman. There are also a number of local races being decided in primary runoffs on Tuesday.
Notably in Etowah County, the revenue commissioner's race is a runoff between State Rep. Becky Nordgren, R-Gadsden, and Jeff Overstreet for the Republican nomination.
In Jefferson County, State Rep. Rod Scott, D-Fairfield, faces Eyrika Parker in the Democratic primary runoff for county treasurer.
If either Nordgren or Scott win the local offices they seek, that will lead to a special election for what would become open seats in the Alabama House of Representatives.
The polls open at 7 a.m. on Tuesday and close at 7 p.m. A valid photo ID is required to participate in any Alabama election.
Absentee ballot applications are available online.
On Wednesday, the Alabama Department of Public Health reported that 25 more Alabamians have died from COVID-19, raising the state death toll from the global pandemic to 1,032. Also, on Wednesday, another 1,162 Alabamians learned that they were infected with the novel strain of the coronavirus, raising the number of cases in the state to 46,424.
Only about 9 percent of the state has been tested at this point in time.