Government, business leaders meet on the Gulf Coast to discuss growth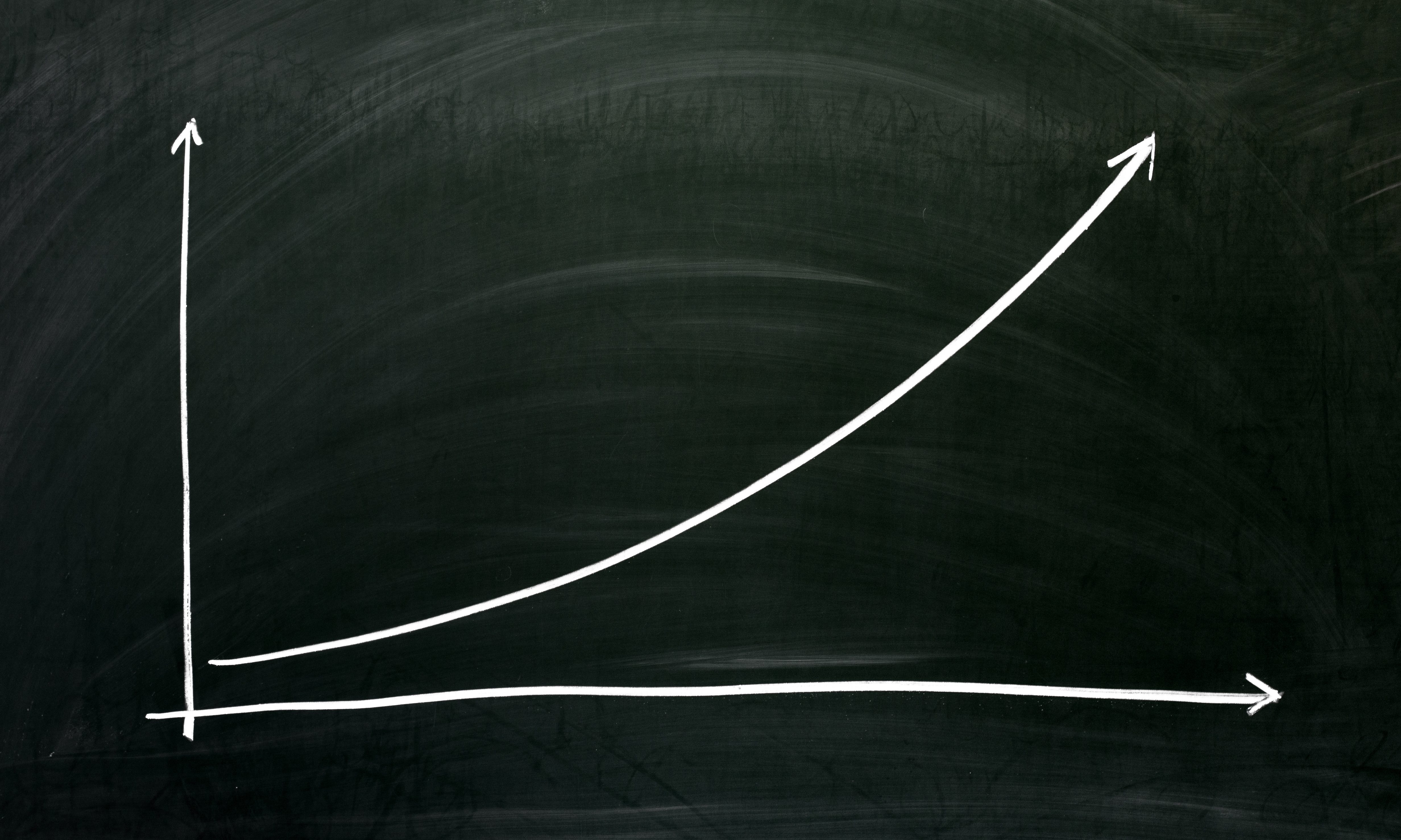 The 2019 Gulf Coast Real Estate EXPO brought together realtors, investors, and government leaders to discuss growth in one of the hottest economies in Alabama at the Baldwin County Economic Development Forum. The event was held at the Orange Beach Event Center at The Wharf.
Notable attendees included Congressman Bradley Byrne, R-Montrose, Alabama State Senator Chris Elliot, R-Daphne, Mayor of Orange Beach Tony Kennon, economic developer Nicole Jones, members of the Baldwin County Commission, and numerous attendees in real estate and related fields. EXP Realty professionals Angelo and April DePaola moderated the forum.
South Baldwin County has been booming and the state hopes to capitalize on that explosive growth. The state recently spent $150 million improving Gulf State Park and building the massive new Gulf State Park Lodge, managed by Hilton Hotels. The Alabama Department of Transportation is also exploring building a new bridge to Orange Beach.
The state has also gotten favorable concessions from federal fisheries regulators on the amount of Red Snapper that anglers may keep on their trips to the Gulf Coast.
Congressman Byrne credited a 2017 visit by Chris Oliver with increasing the Red Snapper quotas. Byrne said that Chris Oliver's visit will hopefully provide future allowances for amberjack and other types of fish.
Chris Oliver is the Assistant Administrator for Fisheries, which oversees the management and conservation of recreational and commercial fisheries including aspects of marine aquaculture, the preservation and maintenance of safe sources of seafood, and the protection of marine mammals, marine protected species, and coastal fisheries habitat within the U.S. exclusive economic zone.
"So much revenue is generated in the area," Sen. Chris Elliott said. "We (as a state) must invest in south Alabama – Baldwin County."
Congressman Bradley Byrne said, "Mobile will be the fourth largest producer of navy ships in the world by 2023. An I-10 bridge is needed [to accommodate the growth.] When built, this will be the third tallest bridge in the nation."
"This time next year, we should be breaking ground on a new I-10 Bridge across Mobile Bay, and it will be one of the largest bridges in the nation," Rep. Byrne said. "Alabama is growing at an amazing clip, and with this economic growth must come infrastructure to support it."
"Our brand is family values," Orange Beach Mayor Tony Kennon said. "We will keep that brand, which will separate Orange Beach from the rest of the coast."
Mayor Kennon also stated that he wanted to keep existing Orange Beach residents satisfied with their current neighborhoods and the City will therefore create future mixed-use/higher density zoning rather than change existing zoning."
Economic Developer Nicole Jones told the Alabama Political Reporter, "The Baldwin County Economic Forum provided an opportunity to discuss federal, state, and local initiatives and how the public and private sector can work together in one of the fastest growing areas of our state."
"Topics covered included roads, bridges, funding, zoning, beach re-nourishment, fisheries, emergency medical assistance, tourism, housing, growth, advanced manufacturing, and branding of the area," Nicole Jones continued. "Business owners and elected officials agreed that state and federal funding for infrastructure will be a key to the area's economic growth."
Nicole Jones added, "Alabama has the largest artificial reef program in the United States. Fishing for red snapper is part of the culture on the Gulf Coast.
Congressman Byrne, Senator Elliot, and Mayor Kennon echoed one another in their remarks and stated that the area is thriving because businesses are not hindered by interference from the government.
"The government needs to stay out of the way of small businesses and listen to local business members," Sen. Elliott said. "We build the Navy's best ships. Our kids build them. We are more than just a tourist destination."
The event included seminars on building wealth through real estate and growing your business. The speakers at the event included: Tom Ferry's Jeff Mays; Angel Tucker; Wealth Without Wall Street's Joey Mure; Dirk Stephens with Inspector Pro services; Tim Lower with Home Boss; Mike Carey with ACOPIA home Loans; Tobi Libbra; and Angelo Depaola with EXP.
Congressman Bradley Byrne represents Alabama's First Congressional District.
Alabama reports 1,750 new COVID-19 cases ahead of July 4th
The seven-day average of cases per day surpassed 1,000 for the first time Friday.
Heading into the Fourth of July holiday weekend, Alabama is reporting more cases of COVID-19 than ever before as hospitalizations continue a worrisome surge and the state's death toll rises.
Since the first coronavirus case was identified in Alabama on March 30, 41,362 Alabamians have tested positive for COVID-19, according to the Alabama Department of Public Health.
The state reported at least 1,758 positive cases on Friday alone, the most since the pandemic began. In the past seven days, 7,645 cases have been reported, the most of any seven-day period since the pandemic began.
The seven-day rolling average of new cases — used to smooth out daily variability and inconsistencies in case reporting — surpassed 1,000 for the first time Friday.
Ahead of the holiday, the Alabama Department of Public Health is urging Alabamians to celebrate at home due to the coronavirus crisis.
On Friday, the Alabama Department of Public Health announced that another 22 Alabamians have died from COVID-19 just in the last 24 hours. That takes the state's COVID-19 death toll to 983. Of those, 96 died in the last week alone (June 27-July 3).
A few simple steps can greatly reduce your chances of being exposed and exposing others to COVID-19. Everyone should practice good hygiene, cover coughs and sneezes, avoid touching your face and wash hands often. Avoid close contact with people who are sick, even inside your home, and maintain a distance of at least 6 feet from others not in your household.
The use of cloth face coverings or masks when in public can greatly reduce the risk of transmission, particularly if the infected individual wears a mask. Many people are contagious before they begin to show symptoms — or may never develop symptoms but are still able to infect others.
Alabama reported an additional 22 deaths Friday, bringing the state's COVID-19 death toll to 983, according to the Alabama Department of Public Health.
Of those, 96 died in the past seven days alone, or roughly 10 percent of the state's total death toll. In the past 14 days, 171 people have died, or roughly 17 percent of the state's death toll.
Even as the number of tests also increases — at least 430,000 have been tested — a larger percentage of tests are coming back positive compared to any other time period, according to the Department of Public Health and APR's tracking.
Roughly 15 percent of tests in the past week have been positive.
The large increases come as Alabama Gov. Kay Ivey on Tuesday extended the current "safer-at-home" public health order, which was set to expire Friday, to July 31.
The number of individuals hospitalized with COVID-19 is also at a new high, with at least 843 people hospitalized with the virus on July 2, the most since the pandemic began.
On Monday, in Jefferson County, where cases are increasing rapidly, residents were ordered to wear masks or cloth face coverings in an attempt to slow the spread of the virus. On Tuesday, the city of Mobile also began mandating masks or face coverings. The cities of Tuscaloosa, Montgomery and Selma have also implemented face covering orders.
Of the 7,645 cases confirmed in the last week, 1,321 — or roughly 17 percent — were reported in Jefferson County alone. Nearly 28 percent of Jefferson County's 4,802 total cases have been reported in the last seven days. Since March, 152 people have died in Jefferson County.
A campaign rally for President Donald Trump that was planned for Mobile on July 11 has been canceled because of the rapidly worsening coronavirus situation there. Mobile County has had 633 newly diagnosed cases in the last week, or roughly 8 percent of the state's cases this week. Mobile County has had a total of 3,904 cases and 134 deaths over the course of the pandemic.
Montgomery County reported 426 newly diagnosed cases in the last week. Overall Montgomery has had 3,947 total cases and 104 deaths thus far.
Tuscaloosa County has 393 new cases this week. The surging number of cases in Tuscaloosa and Lee Counties — where 276 tested positive this week — could potentially put the 2020 college football season in jeopardy. Tuscaloosa has had a total of 2,188 cases and 42 deaths, while Lee County has a total of 1,302 cases and 37 deaths.
Despite making it through several months with relatively moderate increases, Madison County is also experiencing a surge of new cases in recent weeks — with 407 cases in the last week alone. Madison has had 1,271 cases and seven deaths.
Many people are flocking to the beach for the Fourth of July holiday, where the coronavirus is also surging in Baldwin County with 328 new cases in the last seven days. Baldwin had been largely spared to this point with 828 cases in total and nine deaths. This week's increase accounts for 40 percent of the county's total case count.
Alabama is not alone in seeing surging case numbers. Forty of the 50 states reported rising coronavirus cases in the last week. On Thursday, 57,236 new cases were diagnosed and 687 Americans died. The U.S. death toll from the global pandemic has risen to 131,823.
Globally, there have been 11,092,229 cases diagnosed, though the real number is likely much higher. At least 526,450 people have died from COVID-19, and, with 208,860 new cases diagnosed on Thursday alone, there is no sign that this global pandemic will be over any time soon.