Opinion | ALGOP House rule changes eliminate democracy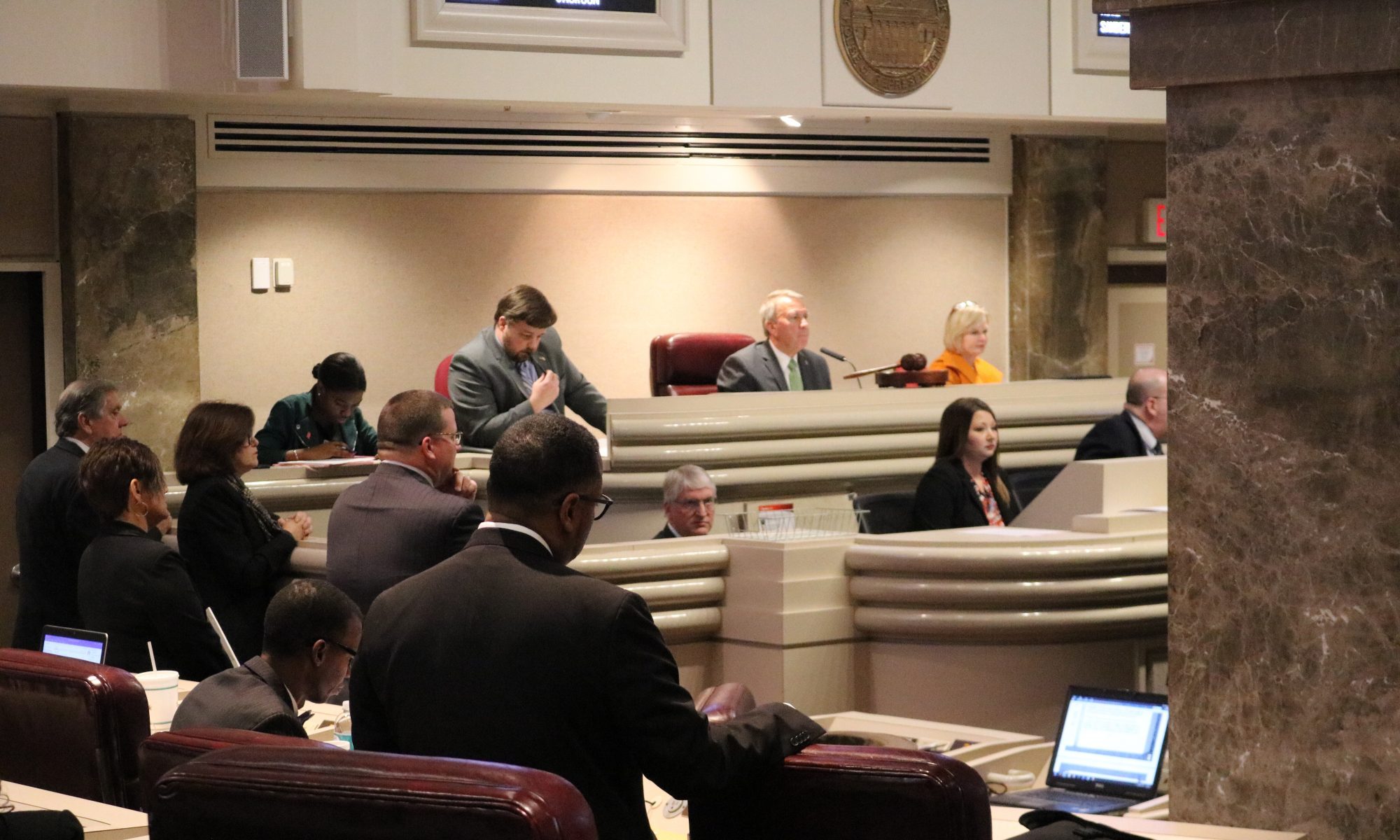 Elections have consequences.
In Alabama, the consequence is the death of democracy.
Or, at least, it will be if the Republicans who increased their supermajority stronghold in the state Legislature in November have their way.
On Monday, APR received a copy of Republicans' proposed rules changes for the upcoming 2019 legislative session. The changes are set to be approved in upcoming organizational meetings.
There is a clear theme: No more debate.
Of any kind. Anywhere in the State House.
Republicans are proposing cutting debate time on the special order calendar, which allowed members to debate for two hours over which bills would hit the floor for consideration, and they want to speed through any bills being read at length.
They also want to give the Speaker of the House the authority to remove unruly people from the House chambers, including active representatives. They also want to allow every committee chairman to have the same authority in committee meetings.
The exact language gives the Speaker and committee chairmen the authority to remove other elected representatives for UP TO A FULL DAY in instances in which those members — or members of the general public attending the meetings or House sessions — "breach the peace."
Now, just what "breach the peace" means, who knows? Because it's not defined in the proposed changes.
But something tells me that voicing displeasure over spineless lawmakers melting into mush around the lobbyists for big business would be a breach.
As would lawmakers passionately questioning other members' morals when the latter chooses money over the safety of children attending unlicensed daycare facilities.
The Speaker also will have the authority, under the proposed changes, to oust observers from the public gallery for creating a disturbance or even bringing a placard.
Basically, the ALGOP wants to do whatever it wants to do and it wants you to shut your damn mouth about it.
Oh, and it wants to run your county, too.
There's already a rule on the books that requires any local bill — which are routinely handled by local legislative committees made up of reps from each county — that involves gambling or an environmental issue be sent through a standing House committee once approved by the local committee. Now they want ALL local bills involving constitutional amendments to first go through a standing committee.
Because it's not enough that local bills are voted on by the full legislature. They want every opportunity to kill bills before those uppity Democrats in Jefferson, Montgomery and Mobile plant good ideas in everyone's heads.
(Democrats believe they've successfully talked Republicans out of this change, but we'll see.)
This is a shameful, and harmful, grab for unnecessary power.
Republicans can already do whatever they want to do. Democrats are virtually powerless to stop them. In fact, all the Dems can do is force debate and raise hell on the floor, maybe force GOP lawmakers to consider the consequences of their bills.
There's a reason we have debate time. There's a reason ample time is given for an exchange of ideas and to allow for opposing views to be heard. That's sort of the basic idea of our entire government.
It's anti-American to establish a system of governance in which you attempt to stifle debate from the outset. And it's even worse to threaten dissension with ouster based on the Speaker's discretion.
That's a lot of power placed in the hands of one guy. Maybe I should remind you all that your last speaker is on his way to prison.
And maybe I should also remind you that the 2010 Republican takeover of the legislature should make it impossible for you to forget that no one stays in power forever. Eventually, the power will shift, even if it takes 100 years.
And today's ridiculous power grabs will be tomorrow's headaches.
Opinion | Counting on good Neighbors
Even though Neighbors is likely a long shot, he's at least got a shot. The people of District 4 need to vote in their best interest this year, not to help Aderholt get richer off the taxpayers' hard-earned money.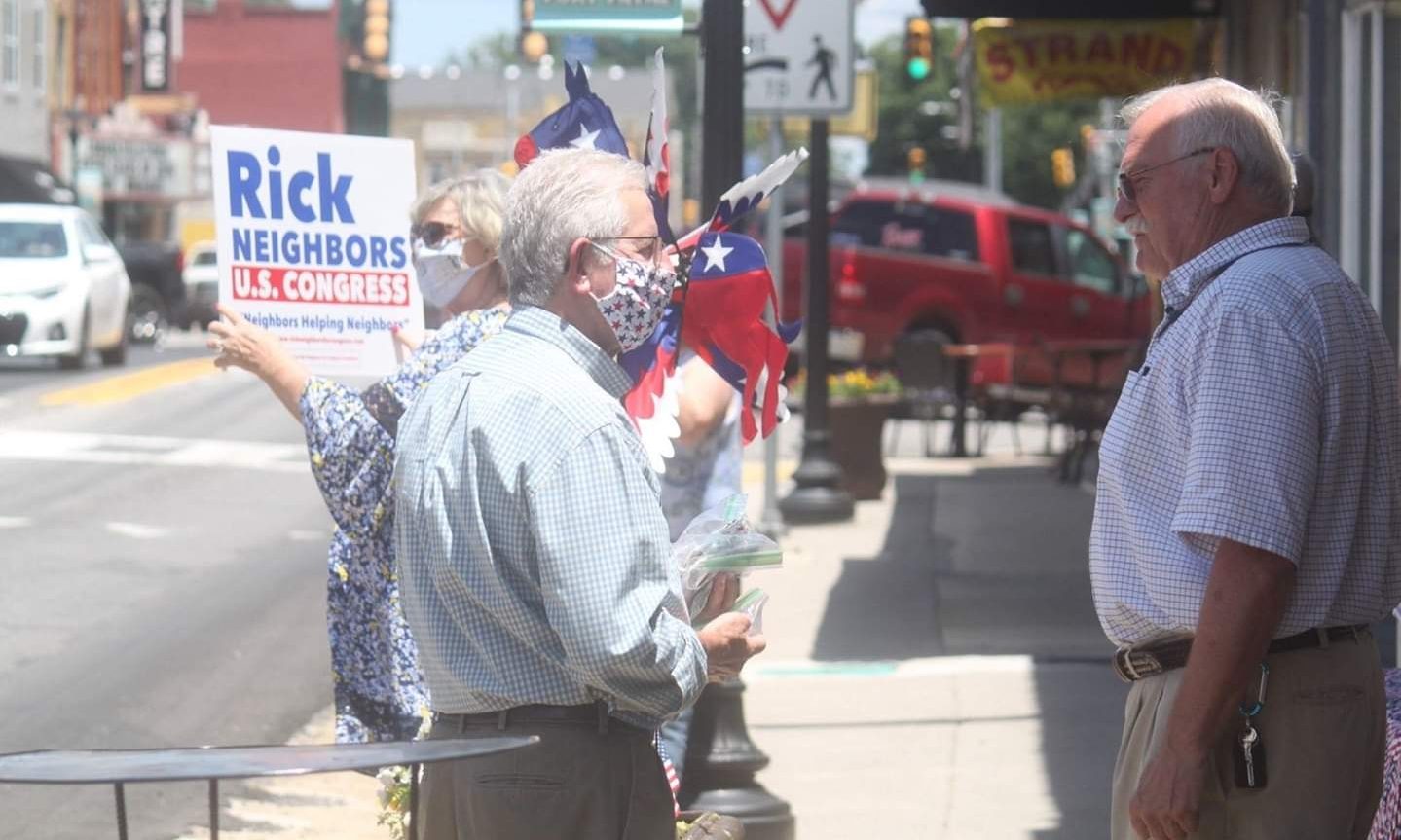 There's a lot of reasons we know it's an election year — political ads on television, presidential debates, Donald Trump super-spreader campaign rallies.
Editor's note
This is an opinion column and represents the opinion of its author. The Alabama Political Reporter does not endorse political candidates.
Oh, and Republican U.S. Rep. Robert Aderholt is back in his congressional district. Every couple years, Aderholt shows up. So he can "appear" connected to Alabama's 4th Congressional District.
The 4th Congressional District starts just north of Birmingham and stretches horizontally across the state. The district includes Colbert, Cullman, DeKalb, Etowah, Fayette, Franklin, Lamar, Lawrence, Marion, Marshall, Walker and Winston counties as well as parts of Blount, Cherokee, Jackson and Tuscaloosa counties.
Aderholt pops in for a few campaign events, and then pops out to his real residence in suburban Washington D.C. He's no more an Alabamian than Florida's Tommy Tuberville.
Aderholt does have opposition this year in Democratic nominee Rick Neighbors, a Vietnam veteran who truly helps his neighbors. Early in the pandemic, Neighbors was passing out masks door-to-door in the district. He's continued to help his neighbors throughout the pandemic with anything he can do.
"Being in Congress means being here and working with the people," Neighbors says on his website. "In 24 years, Rob Aderholt has left us behind to focus on his radical agenda and gotten rich in Congress."
That's from a campaign website, but it's absolutely true. Aderholt is still talking about expanding broadband access in his rural district. It's one of the few issues he talks about every two years, for 24 years, without ever getting anything done.
Seriously. Name something Aderholt has done for his district or Alabama in the more than two decades he's been in Congress. I won't hold my breath.
And if you don't think Neighbors's campaign isn't a little worrisome for Aderholt supporters, why are all the Neighbors signs disappearing from his district?
Adults, acting like sixth-graders, love to pull up political signs. Even in my comfortably Democratic neighborhood, some Doug Jones for Senate signs disappear. And, oddly in my neighborhood, I saw an actual Tommy Tuberville sign that had been pulled down in front of some misplaced person's yard. It happens on both sides.
But in the 4th Congressional District, and especially in the Cullman County area, it's hard for Neighbors and his staff to keep signs in place.
"Cullman has come down, and we have had to replace almost all our signs in Winston County," said Neighbors's campaign manager Lisa Ward. As for Winston County, Ward said, "we were told those are gone again."
Can anybody be more junior high?
"We've seen places where our sign was, and it's been replaced by Aderholt signs," Ward said. "When we put signs out, we leave his and put ours next to his. We joke and say everyone needs friendly neighbors around."
The Neighbors campaign does have the right spirit. They just work to replace the signs that disappear. But it is aggravating, to say the least.
"Someone told us that Aderholt is really worried if people find out he has an opponent or doesn't live here he could struggle," said Ward. "That's why he's not mentioning (Neighbors's) campaign. And why we think they're taking his signs down. So people don't know. It's really about people not getting a chance to know they have a choice. And there is no time to hear who he is."
Well, here's who he is: Neighbors served three tours in Vietnam during that war, enlisting when he was 17 years old. After the service, he got a college degree, then spent 35 years in the apparel business in North Alabama.
Neighbors and his wife, Judy, have three children, and Neighbors recently earned an MBA from the University of North Alabama.
Neighbors would be a breath of fresh air for Alabama in Washington. He won't live there. He'll be grounded in the 4th Congressional District.
If Aderholt wins, we won't see him again until 2022. Twenty-four years in Congress is plenty of time to get something done. But with Aderholt, there's not much to show for all that time.
And even though Neighbors is likely a long shot, he's at least got a shot. The people of the 4th District need to vote in their best interest this year, not to help Aderholt get richer off the taxpayers' hard-earned money.