Opinion | ALGOP House rule changes eliminate democracy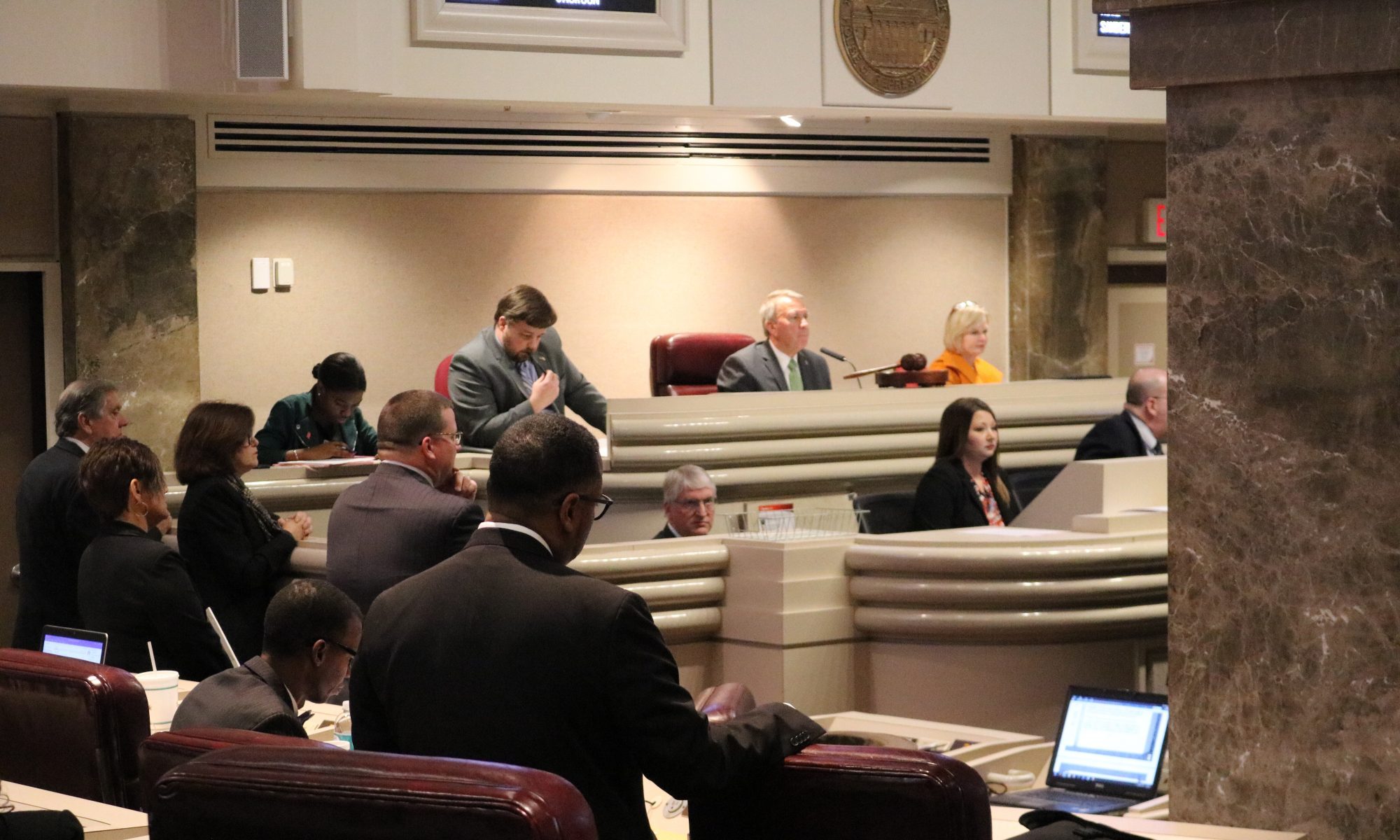 Elections have consequences.
In Alabama, the consequence is the death of democracy.
Or, at least, it will be if the Republicans who increased their supermajority stronghold in the state Legislature in November have their way.
On Monday, APR received a copy of Republicans' proposed rules changes for the upcoming 2019 legislative session. The changes are set to be approved in upcoming organizational meetings.
There is a clear theme: No more debate.
Of any kind. Anywhere in the State House.
Republicans are proposing cutting debate time on the special order calendar, which allowed members to debate for two hours over which bills would hit the floor for consideration, and they want to speed through any bills being read at length.
They also want to give the Speaker of the House the authority to remove unruly people from the House chambers, including active representatives. They also want to allow every committee chairman to have the same authority in committee meetings.
The exact language gives the Speaker and committee chairmen the authority to remove other elected representatives for UP TO A FULL DAY in instances in which those members — or members of the general public attending the meetings or House sessions — "breach the peace."
Now, just what "breach the peace" means, who knows? Because it's not defined in the proposed changes.
But something tells me that voicing displeasure over spineless lawmakers melting into mush around the lobbyists for big business would be a breach.
As would lawmakers passionately questioning other members' morals when the latter chooses money over the safety of children attending unlicensed daycare facilities.
The Speaker also will have the authority, under the proposed changes, to oust observers from the public gallery for creating a disturbance or even bringing a placard.
Basically, the ALGOP wants to do whatever it wants to do and it wants you to shut your damn mouth about it.
Oh, and it wants to run your county, too.
There's already a rule on the books that requires any local bill — which are routinely handled by local legislative committees made up of reps from each county — that involves gambling or an environmental issue be sent through a standing House committee once approved by the local committee. Now they want ALL local bills involving constitutional amendments to first go through a standing committee.
Because it's not enough that local bills are voted on by the full legislature. They want every opportunity to kill bills before those uppity Democrats in Jefferson, Montgomery and Mobile plant good ideas in everyone's heads.
(Democrats believe they've successfully talked Republicans out of this change, but we'll see.)
This is a shameful, and harmful, grab for unnecessary power.
Republicans can already do whatever they want to do. Democrats are virtually powerless to stop them. In fact, all the Dems can do is force debate and raise hell on the floor, maybe force GOP lawmakers to consider the consequences of their bills.
There's a reason we have debate time. There's a reason ample time is given for an exchange of ideas and to allow for opposing views to be heard. That's sort of the basic idea of our entire government.
It's anti-American to establish a system of governance in which you attempt to stifle debate from the outset. And it's even worse to threaten dissension with ouster based on the Speaker's discretion.
That's a lot of power placed in the hands of one guy. Maybe I should remind you all that your last speaker is on his way to prison.
And maybe I should also remind you that the 2010 Republican takeover of the legislature should make it impossible for you to forget that no one stays in power forever. Eventually, the power will shift, even if it takes 100 years.
And today's ridiculous power grabs will be tomorrow's headaches.
Print this piece
Opinion | Facts are stubborn things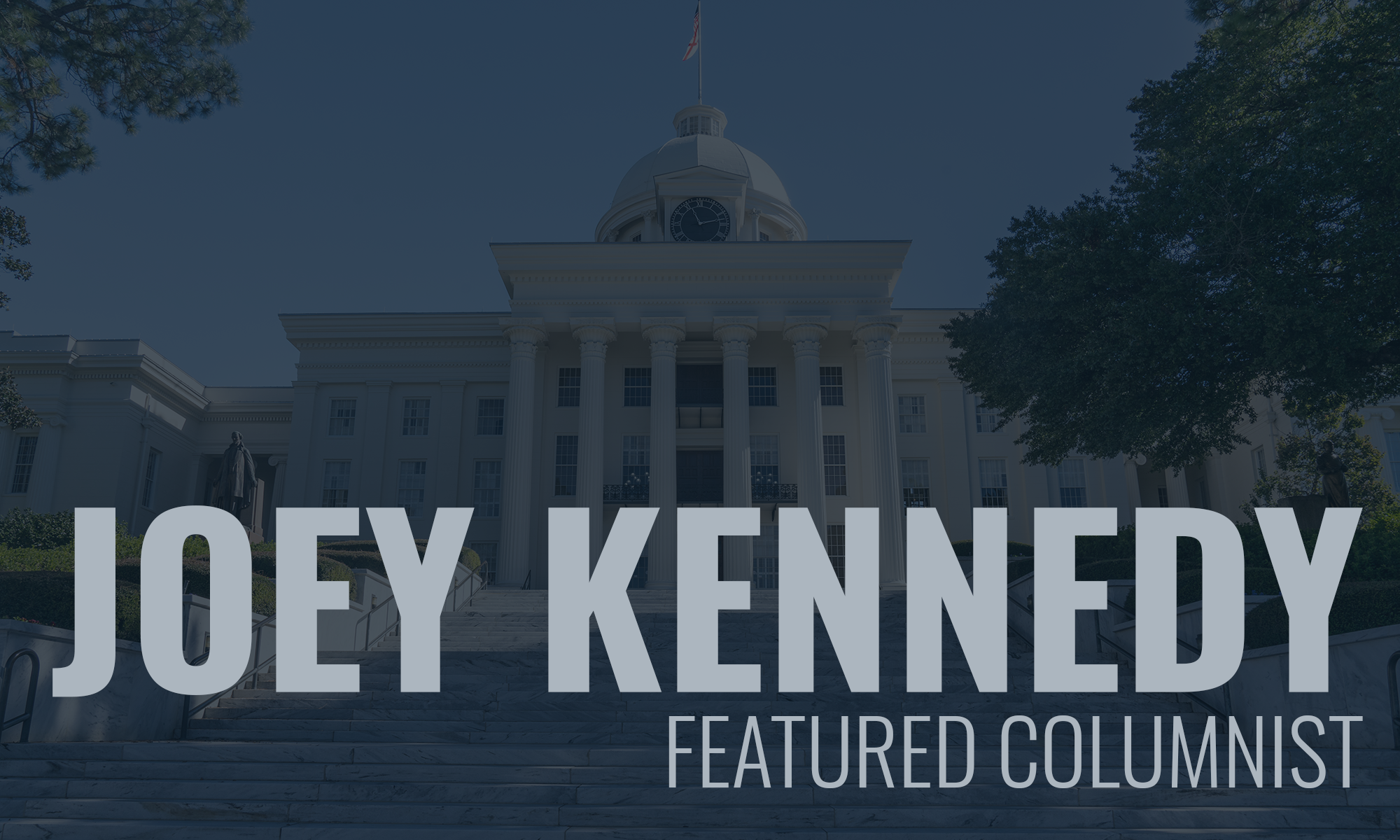 I'm in my 20th year of teaching in the English Department at UAB. I've never taught my primary discipline, journalism, and I really don't have much of a desire to, either.
Yet, in 2017, the leadership of UAB's University Honors Program asked me to be a part of their interdisciplinary faculty for the fall. UHP's fall semesters are themed, and that year, the first year of Donald Trump's term as president, the theme was appropriate: "Evidence and Belief in a Post-Truth Society." For UHP, I was a "communications" (journalism) professor. I taught with a scientist and public health professor, a religion professor, a philosophy professor, a literature professor and a psychology professor.
The students in this program – all 100-plus of them – are among the smartest students on campus. Needless to say, I was intimidated. For my first lecture before the students, I took a Xanax (it's prescribed because I do have anxiety sometimes). The Xanax didn't make me lecture better, but it made me not really care if I screwed up.
I'm sort of a one-trick pony – I teach and write in the only language I know: English. Here, you had neuroscience and biology and chemistry majors galore. And, yes, there were a few English and history and business and engineering students, too. Pretty much every discipline taught at UAB is represented in UHP, and certainly in its umbrella school, the UAB Honors College.
That fall went by quickly. I only took the Xanax for the first lecture. I settled into my groove pretty quickly. But when it was over, I ached for the continued intellectual stimulation I received as a teacher. I'm a lifetime learner, and that program taught me a lot. And I got to teach others a lot, too.
I thought it was a one-shot deal. Until, that is, the program's director, Dr. Michael Sloane, asked me to return in the fall of 2018 to direct the first-year students' literary analyses. And that fall, I was also asked to propose a UHP seminar class for the spring of 2020. I returned last fall to once again direct the first-year literary analysis. And I've been asked to return for first-year LAs again this coming fall.
This semester, I'm teaching the class I proposed, "Media and Social Justice." And I've already got another self-created UHP seminar class scheduled for next spring, "Media and War: Men and Women Making a Difference on the Front Lines."
Unlike my composition and literature classes in the English Department, these seminars have no template. I have to create the teaching as I go. Some days, I'm very confident; others not so much.
I divided the "Media and Social Justice" class into six two-week units: Nellie Bly (mental illness and investigative journalism), The Jungle (food safety and immigration), Jim Crow Lives (the civil rights era and voter suppression), #MeToo (sexual assault and harassment), Black Lives Matters (police and other shootings of people of color), and March for Our Lives (gun violence and sensible gun regulation).
These classes are limited to 16 honors students, but 19 students wanted in my "Media and Social Justice" class, so I have 19 students.
I teach these classes as a communications professor, not an English professor. I direct the literary analyses as a literature professor, not a communications professor.
We're covering historical topics, for sure, but also contemporary topics. It doesn't get any more current than Black Lives Matter, #MeToo, voter suppression, or March for Our Lives.
We don't just talk about the journalism around these topics, but also about other media. For example, I find protest songs for each topic. While it's not on our plate, did you know Trump has inspired a whole catalog of protest songs? Most every president inspires protest songs, though Trump has inspired an awful lot of them.
Maybe at some point, I'll create a "Media and Donald J. Trump" class. There is plenty of material.
The point, though, is that we all should be lifelong learners. I can't tell you how much I've learned from by English students and my honors students, how much the English faculty has taught me, and how much the faculty and directors of the University Honors Program have taught me.
That I get to return the favor by teaching these unique classes says a lot about UAB, and how it values critical thinking and learning.
I hope I never lose my enthusiasm for learning, or become too stubborn to change when the facts point toward another direction. That is our responsibility to the truth. I guess I am stubborn in one way: There are no alternative facts. Facts are truth, reality. The alternative is false, untruth, lies.
Readers, that's a fact, and like me sometimes, facts are stubborn.
Joey Kennedy, a Pulitzer Prize winner, writes a column every week for Alabama Political Reporter. Email: [email protected].
Print this piece