Rep. Victor Gaston elected House speaker pro tem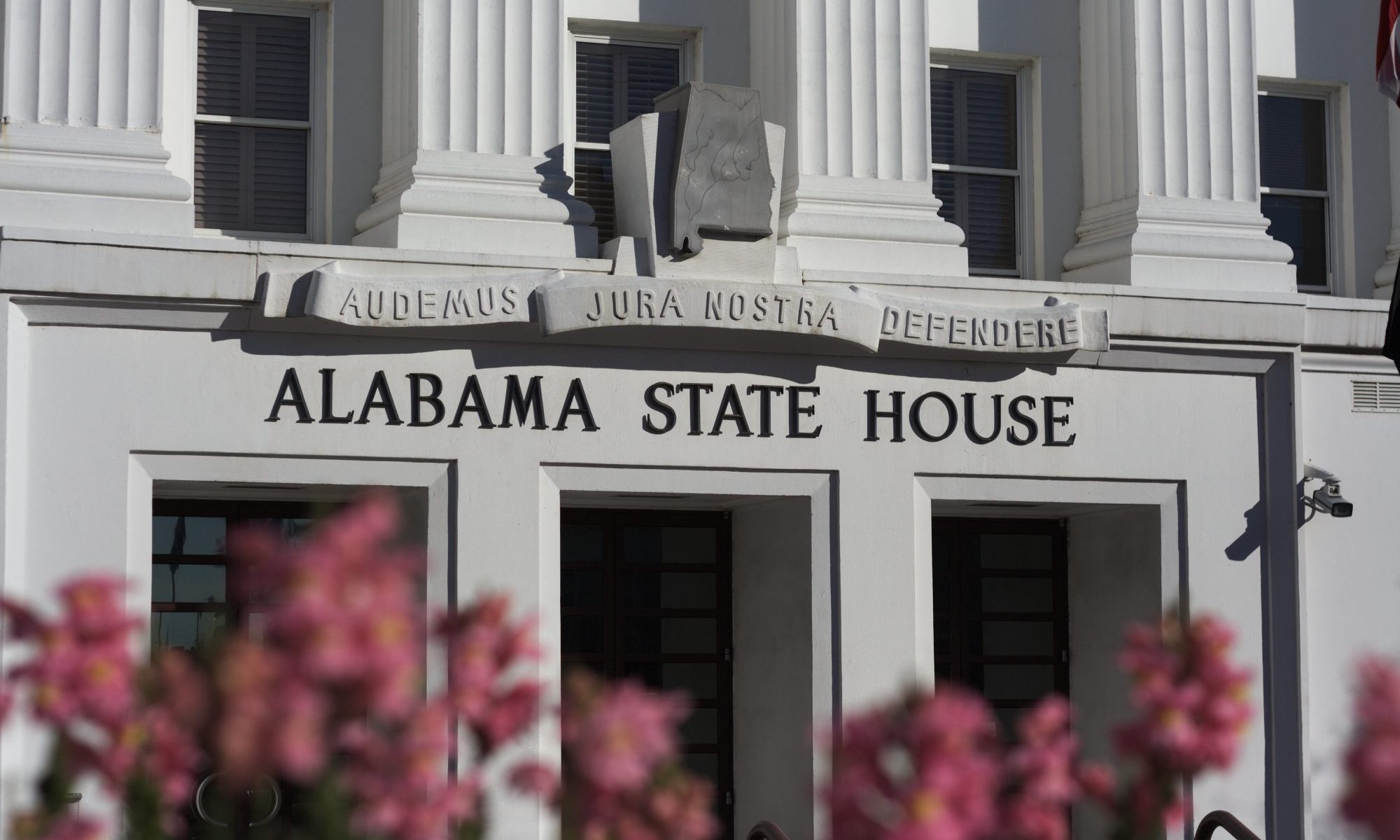 The Alabama House of Representatives was in session for the first time in 2019 for its organizational session Tuesday, and State Rep. Victor Gaston, R-Mobile, was elected as the Speaker Pro Tem, a position he has held for the last eight years.
State Representative Steve Clouse (R-Ozark) nominated Victor Gaston for another term as Speaker Pro Tem. State Rep. April Weaver seconded the nomination.
State Representative Mary Moore (D-Birmingham) nominated herself for the position of Speaker Pro Tem.
State Rep. Thomas Jackson (D-Thomasville) seconded Moore's nomination.
"I was trying to do that incognito," Rep. Jackson said. "I don't know why Mary nominated herself but Democracy works best when all of us participate. Mary would do a good job.
The House voted 84-to-13 in favor of Gaston. There was one abstention.
Gaston was sworn in as Speaker Pro Tem for another four years. If the Speaker of the House dies, is away, is incapacitated, steps out of his chair, or is convicted of a felony (as Mike Hubbard was in 2016) the House Pro Tem assumes the authority and function of the Speaker. Gaston was actually elevated to Speaker after Hubbard's conviction; though eventually the House Republican Caucus chose Rep. Mac McCutcheon (R-Monrovia) as Speaker. The House Pro Tem also has a lot of responsibilities in the day to day running of the House
Gaston, surrounded by grandchildren, thanked the legislators for electing him again.
"Jean (Mrs. Gaston) is fighting a very serious health condition but we are fighting it." Gaston said. "In 1982 when people of my party did not get elected and I was just going to make a good show of it; but Jean said no we are going to work hard and win it and we did."
Gaston said that he could never have won that first election without all of the work that his wife, and his parents and her parents did. Gaston said that his mother, age 97 is still living.
"The speaker has outlined some thing that we need to do to move our state forward not just for my grandchildren and your grandchildren; but for all of the children in this state," Gaston said. "We need to move this state forward. We need roads and bridges to be improved. We need troopers on the highway. We need mental health services. I hope that we will all bear in mind and do what is best for the state."
Gaston also announced that Rep. "Harry Shiver is recovering from surgery."
Rep. Mac McCutcheon (R-Monrovia) was elected as Speaker of the House in a 98 to 1 vote.
Jeff Woodard was elected the Clerk of the House in a 99-to-0 vote.
Alabama Legislative Black Caucus holds meetings on racism in wake of George Floyd death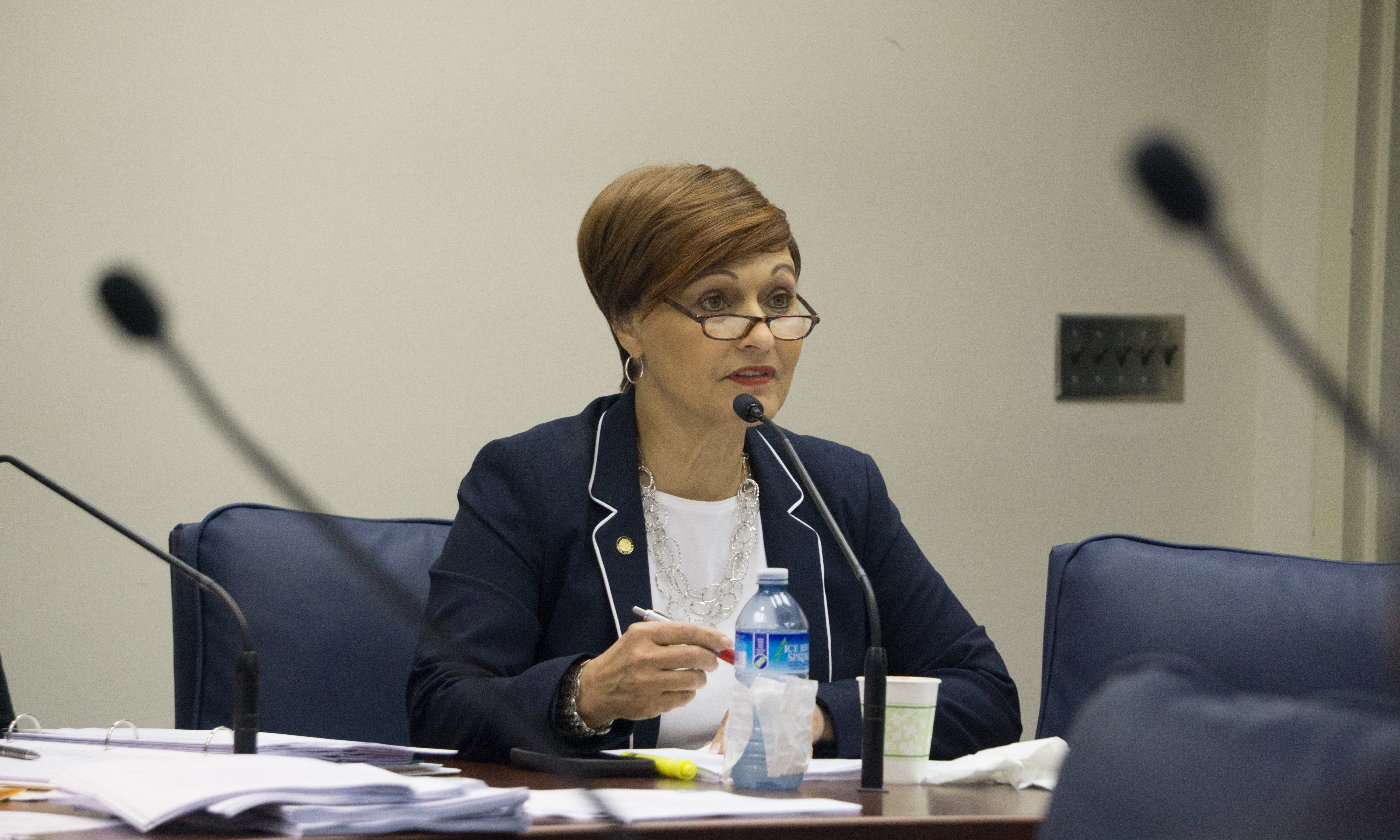 Members of the Alabama Legislative Black Caucus in recent months have been meeting with Gov. Kay Ivey, state law enforcement officials and others to voice their concern over systemic racism in Alabama, the group said in a statement Friday. 
Alabama Legislative Black Caucus members in June met with Ivey, and in follow-up meetings with other state officials and leaders of higher education, members discussed what they believe needs changing to battle racism in Alabama, according to the press release. 
"We are very appreciative of Governor Ivey and all of the officials with whom we have met thus far," said State Sen. Vivian Figures, D-Mobile, chairwoman of the ALBC, in a statement. "Our dialogues have been very substantive and productive as the Caucus presented our concerns and recommendations. Our goal is to get to the root of and eradicate racism and anything that communicates hatred, bigotry or divisiveness within the State of Alabama. The tragic and senseless death of George Floyd caused us all to take a closer look at the systemic racism at work here in Alabama."
ALBC members met with officials from Alabama Law Enforcement Agency, the Alabama Sheriffs Association, the Alabama Association of Police Chiefs and Katie Britt, president and CEO of the Business Council of Alabama along with BCA's Executive Leadership Committee.
Members also met with The University of Alabama System Chancellor Finis St. John, and Jay Gogue, president of Auburn University. 
In the statement, ALBC members applauded the University of Alabama's Board of Trustees for voting unanimously to rename Nott Hall — named for Josiah Nott, a doctor who believed in white superiority — Honors Hall. 
"The University of Alabama had already started this endeavor before our meeting with them this past Tuesday," said State Rep. A.J. McCampbell, D-Gallion, vice chairman of ALBC, in a statement. "That was a great first step and strong leadership was shown. We are looking forward to the other institutions of higher learning in Alabama to do the same as well. The Caucus also hopes that all members of the Alabama Legislature have been inspired to adopt and make meaningful changes in legislation that governs our state."
Figures said the group of elected senators and representatives are holding these talks, with plans for others, "so that people will stop focusing on Alabama's sordid past, and instead see a beautiful Alabama present, and the makings of a bright future for all Alabamians." 
"During each of these meetings, our members have had the opportunity to voice what we feel the necessary changes should be. I just hope this openness to positive change continues throughout the upcoming 2021 Alabama Legislative Session," said State Senate Minority Leader Bobby Singleton, D-Greensboro, in a statement.