Sen. Doug Jones' bipartisan bill to publicly release government records related to unsolved civil rights cases has been signed into law.
The bill, which Jones co-sponsored with Republican Sen. Ted Cruz of Texas, requires the review, declassification and release of government records related to the crimes. Dubbed the Civil Rights Cold Case Records Collection Act, President Donald Trump signed it into law Tuesday after a months-long bipartisan effort to increase public access to the documents.
Democratic Congressman Bobby L. Rush of Illinois handled the bill in the U.S. House of Representatives.
"This moment has been years in the making," Jones said.
The impetus for the bill started with a group of talented high school students who encountered a problem and wanted to find a solution. Students from Hightstown High School in Hightstown, New Jersey, and their teacher, Stuart Wexler, wanted better access to civil rights era cases.
"I am excited that their classroom idea and the solution we worked on together has now been signed into law by the President of the United States," Jones said. "I also appreciate the comments the President made in his signing statement in support of our legislation and his encouragement that Congress appropriate funds for its implementation."
Jones said the new law sends a powerful message to those impacted by the crimes and to young people in this country who want to make a difference.
"I know how deeply painful these Civil Rights-era crimes remain for communities so by shedding light on these investigations I hope we can provide an opportunity for healing and closure," Jones said.
Jones, who successfully prosecuted two of the former KKK members responsible for the bombing of the 16th Street Baptist Church, has been an advocate for greater access to government records of civil rights cases.
He testified before the House Judiciary Committee in 2007 in support of the Emmett Till Unsolved Civil Rights Crimes Act — a bill that established a special initiative in the U.S. Department of Justice to investigate civil rights cold cases.
During that appearance, Jones said its necessary to make documents public in order for the truth to be found, given the difficulty of prosecuting cases so many years after the crimes were committed.
Cruz's membership in the Senate's Republican majority helped usher the bill along.
"I am grateful to have worked with Sen. Jones on this important bill," Cruz said. "The unsolved crimes committed against Americans seeking their rightful place in the American dream during the civil rights movement casts a dark shadow on an important chapter of American history. It is my hope that, with additional sunlight to these cold cases, there will be revelation, justice, and closure where it has long been lacking."
The legislation was modeled after the President John F. Kennedy, Jr. Assassination Records Collection Act of 1992.
That bill created an orderly and effective process for reviewing, declassifying and releasing thousands of documents related to Kennedy's assassination.
The National Archives and Records Administration will establish a collection of cold case records about the unsolved criminal civil rights cases that government offices must publicly disclose in accordance with the new law. And it will establish a Civil Rights Cold Case Records Review Board to facilitate the review and disclosure.
Jones calls for fixes to USPS delays and reduced costs for election mail
"Like voting itself, the U.S. Postal Service is vital to our democracy," wrote Sen. Doug Jones and 46 other senators to the U.S. postmaster general.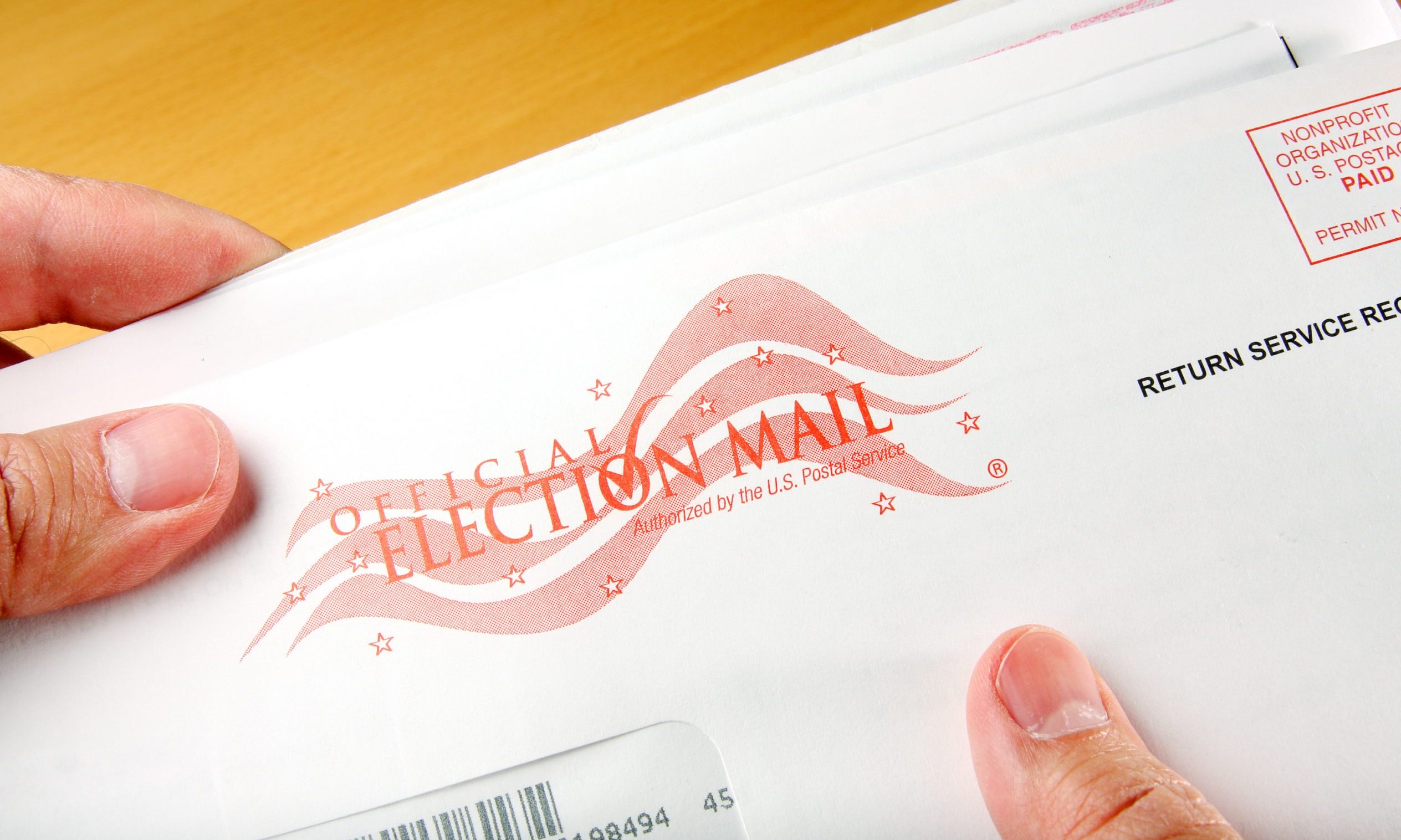 Democratic Alabama Sen. Doug Jones and 46 Senate colleagues in a letter to the U.S. postmaster general on Thursday expressed serious concerns over changes that will increase the cost of citizens to vote.
"Like voting itself, the U.S. Postal Service is vital to our democracy. Since you assumed the role of Postmaster General, there have been disturbing reports regarding changes at USPS that are causing significant delays in the delivery of mail. Under normal circumstances, delayed mail is a major problem – during a pandemic in the middle of a presidential election, it is catastrophic," the senators wrote in the letter to Postmaster General Louis DeJoy. 
President Donald Trump on Thursday repeated statements he's made that the U.S. Postal Service won't be able to process mail-in ballots in the November election without the needed federal funding, which he is withholding. 
"They want $3.5 billion for the mail-in votes. Universal mail-in ballots. They want $25 billion—billion—for the post office. Now they need that money in order to have post office work so it can take all of these millions and millions of ballots," Trump told Fox Business host Maria Bartiromo Thursday morning. "Those are just two items. But if you don't get those two items, that means you can't have universal mail-in voting. Because they're not equipped to have it."
DeJoy in recent days has ordered major reshuffling in the Postal Service's management ranks, ordered a hiring freeze and made other cuts. Secretaries of state nationwide were also notified that instead of the 20-cent bulk rate for election mail, as has been used for decades, now it would cost 55 cents to send such mail via first-class postage. 
The Postal Service in previous elections treated all election mail, no matter how much was spent on postage, as first-class and as such expedited delivery. The recent announcement signals that election mail not sent first class will not receive the same expedited delivery times, worrying many that DeJoy, appointed by the Postal Service's majority-Republican board in May, is attempting to exert political influence into mail delivery just before the presidential election. 
Trump has repeatedly said, without factual cause, that mail-in ballots are ripe for fraud. Mail-in voting has surged across the country in recent elections and even more so amid the COVID-19 pandemic. Several states — including California, Colorado and Washington — conduct all elections almost entirely by mail.
Mail-in voting fraud is incredibly rare, according to The Brennan Center for Justice, which noted that in Oregon, a state that votes primarily by mail, only about a dozen cases of voter fraud were proven out of 100 million mail-in ballots since 2000. 
"As Postmaster General, you have a duty to our democracy to ensure the timely delivery of election mail. Millions of Americans' right to vote depends on your ability to get the job done. We urge you not to increase costs for election officials, and to direct all Postal Service employees to continue to prioritize delivery of election mail," the senators' letter continues.