Sen. Doug Jones' bipartisan bill to publicly release government records related to unsolved civil rights cases has been signed into law.
The bill, which Jones co-sponsored with Republican Sen. Ted Cruz of Texas, requires the review, declassification and release of government records related to the crimes. Dubbed the Civil Rights Cold Case Records Collection Act, President Donald Trump signed it into law Tuesday after a months-long bipartisan effort to increase public access to the documents.
Democratic Congressman Bobby L. Rush of Illinois handled the bill in the U.S. House of Representatives.
"This moment has been years in the making," Jones said.
The impetus for the bill started with a group of talented high school students who encountered a problem and wanted to find a solution. Students from Hightstown High School in Hightstown, New Jersey, and their teacher, Stuart Wexler, wanted better access to civil rights era cases.
"I am excited that their classroom idea and the solution we worked on together has now been signed into law by the President of the United States," Jones said. "I also appreciate the comments the President made in his signing statement in support of our legislation and his encouragement that Congress appropriate funds for its implementation."
Jones said the new law sends a powerful message to those impacted by the crimes and to young people in this country who want to make a difference.
"I know how deeply painful these Civil Rights-era crimes remain for communities so by shedding light on these investigations I hope we can provide an opportunity for healing and closure," Jones said.
Jones, who successfully prosecuted two of the former KKK members responsible for the bombing of the 16th Street Baptist Church, has been an advocate for greater access to government records of civil rights cases.
He testified before the House Judiciary Committee in 2007 in support of the Emmett Till Unsolved Civil Rights Crimes Act — a bill that established a special initiative in the U.S. Department of Justice to investigate civil rights cold cases.
During that appearance, Jones said its necessary to make documents public in order for the truth to be found, given the difficulty of prosecuting cases so many years after the crimes were committed.
Cruz's membership in the Senate's Republican majority helped usher the bill along.
"I am grateful to have worked with Sen. Jones on this important bill," Cruz said. "The unsolved crimes committed against Americans seeking their rightful place in the American dream during the civil rights movement casts a dark shadow on an important chapter of American history. It is my hope that, with additional sunlight to these cold cases, there will be revelation, justice, and closure where it has long been lacking."
The legislation was modeled after the President John F. Kennedy, Jr. Assassination Records Collection Act of 1992.
That bill created an orderly and effective process for reviewing, declassifying and releasing thousands of documents related to Kennedy's assassination.
The National Archives and Records Administration will establish a collection of cold case records about the unsolved criminal civil rights cases that government offices must publicly disclose in accordance with the new law. And it will establish a Civil Rights Cold Case Records Review Board to facilitate the review and disclosure.
Cannabis advocates troubled by veteran's 5-year sentence for medical marijuana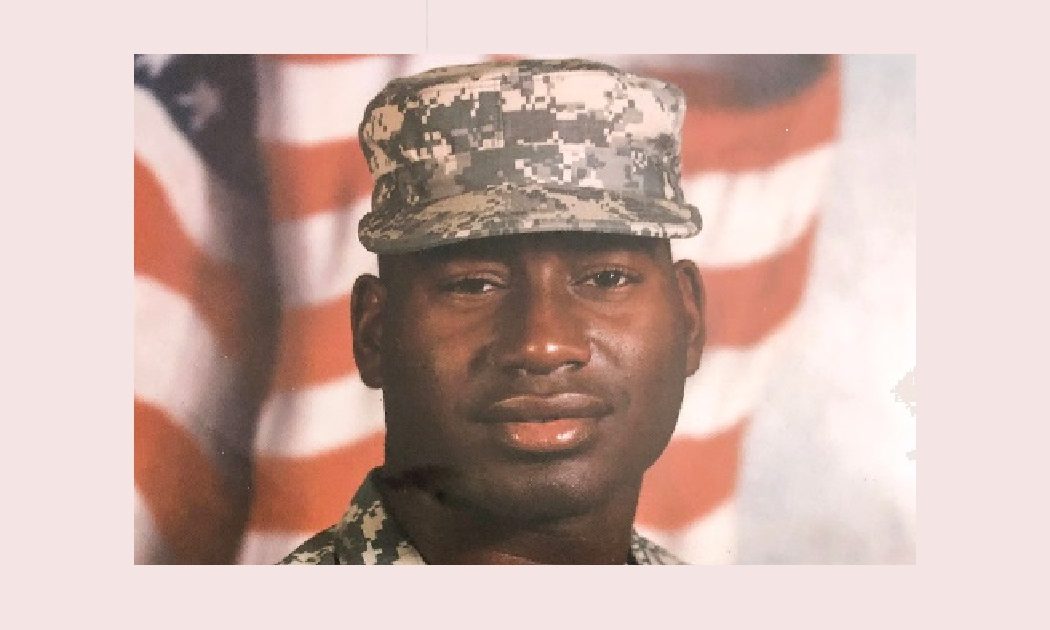 The Alabama Cannabis Industry Association on Monday released a statement critical of the decision by an Alabama court to imprison an Arizona man for five years after his probation for a 2016 marijuana arrest was revoked in April.
Sean Worsley was an Iraq War vet who legally uses marijuana for post-traumatic stress disorder, and for back and shoulder pain stemming from being wounded in an IED attack in Iraq.
He and his wife were arrested in Gordo, in Pickens County, in August 2016 after a police officer found the marijuana while questioning the Worsleys about the volume of their music when they stopped to get gas.
That Worsley had a valid medical cannabis card in Arizona — one of 33 states where that is legal — was no defense for the authorities in Pickens County. Worsley missed a court date in Pickens County after the VA rejected his application for a substance abuse program, so Pickens County issued a fugitive arrest warrant.
When Arizona arrested Worsley for letting his medical cannabis card expire, he was extradited back to Alabama. He is currently detained in Pickens County awaiting a spot to become available in an Alabama Department of Corrections facility.
Worsley could spend the next 60 months as a guest of Alabama taxpayers.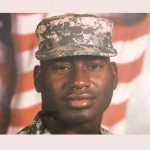 Black disabled veteran sentenced to 60 months in prison for medical marijuana
A 2016 arrest for marijuana that has turned into a 60-month sentence in an Alabama penitentiary for a disabled veteran from Arizona is drawing national attention.
"The Alabama Cannabis Industry Association (AlCIA) has seen the need to bring clarity to the laws related to the medical marijuana issue facing our citizens," said Michael Fritz, the general counsel for the Alabama Cannabis Industry Association.
Fritz said that legislators created the new Class D category of offenses so that habitual offenders don't serve long prison systems, but they left police and district attorneys with broad discretion to determine whether a person possessing cannabis is using that solely for "personal use."
That discretion is the difference between having misdemeanor charge and becoming a  felon, Fritz said.
"States all across this country have acknowledged the medical benefits that cannabis brings to those suffering" from conditions like PTSD, Fritz said. "The ALCIA is fighting to allow those already suffering to have access to proper medication without the fear of becoming a felon."
"Sean Worsley is a prime example of why we are fighting," Fritz told APR. "Medical Marijuana can help our veterans that suffer from PTSD, anxiety as well as pain from physically disabilities. It's time to permit medical cannabis in our state, as our sister states have done and avoid needlessly jamming our already over crowed prisons with marijuana arrest."
A counselor who treats veterans with PTSD told APR that it is common for veterans with PTSD to use medical marijuana to self-medicate with cannabis and that veterans like Worsley should not be mistreated by our criminal justice system.
Chey Garrigan, the executive director of the ACIA, said that Alabama Appleseed and the Southern Poverty Law Center partnered with Western Carolina University economists Angela K. Dills and Audrey Redford to calculate that enforcing Alabama's possession of marijuana laws costs the state an estimated $22 million a year.
Fritz told APR that if you are caught with 2.2 pounds of marijuana, the Alabama Courts charge you with trafficking, but that there are no guidelines under Alabama law in how to determine whether an amount smaller than that is for personal use — a minor offense — or not for personal use, which is a Class C felony in the state of Alabama.
Worsley was charged with the Class C offense.
Worsley's mother has hired an attorney to appeal the conviction. Meanwhile, the Worsleys are hoping that he can receive clemency from the Alabama court system. Sean has already served approximately six months in jail in Arizona and Pickens County for this.
A bill to legalize medical marijuana has passed the Alabama Senate in each of the last two years, but the bills have failed to come to a vote in the Alabama House of Representatives.
"It's time to permit medical cannabis in our state, as our sister states have done and avoid needlessly jamming our already over crowed prisons with marijuana arrests," Garrigan said.
Sean's plight was first made public by original reporting by Alabama Appleseed's Leah Nelson.