Opinion | In God we trust; all others will be scrutinized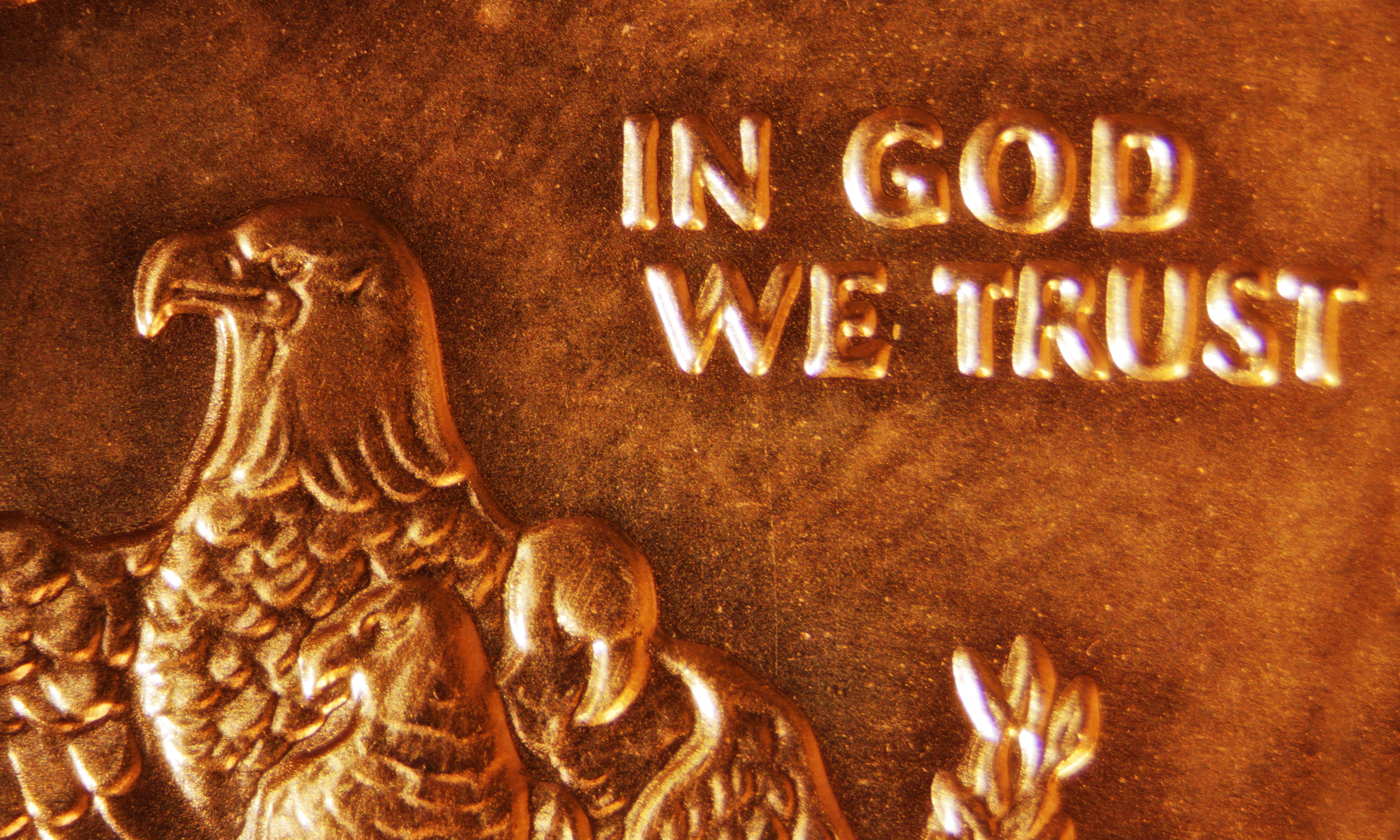 After being elected Speaker of the Alabama House of Representatives for his first full quadrennium, Mac McCutcheon addressed the body to offer his vision for the next four years.
"I want this quadrennium to be defined by four simple words — building a better Alabama," McCutcheon said.
Building a better Alabama is a goal most can agree upon but what constitutes a better Alabama means different things to different people even within the lower chamber.
The speaker offered concrete examples of what he sees as the building blocks for a better state which comprise his agenda for the upcoming legislative session.
Better roads and bridges, an even better economy, a better education system and a better standard of ethics are all part of McCutcheon's plan.
No one can legitimately argue that improved infrastructure, a robust economy, higher education standards and strict ethics laws are not foundational to a healthy and prosperous state. But it is also wise to acknowledge that policy must be judged on results and not merely on intentions.
There is little doubt that McCutcheon is an honest man with a sincere desire to make Alabama even better. As he said in his remarks to the House, "We are here to govern with honor, and we are here to follow the rule of law." But McCutcheon knows as does anyone who understands the nature of politics that honor is its own reward but also a virtue that is not always rewarded by those who seek power.
This he addressed in his speech by saying, "As a legislator, you have two choices before you. You can choose to be guided primarily by your own ambitions, desires, and personal interests, or you can choose to be led by a desire to make Alabama a better place for the constituents you represent."
As McCutcheon is given broad powers constitutionally to set the state's agenda, the ambitions, desires and personal interests of hundreds of special interests will bear down on him as well as other members of the House.
McCutcheon and other lawmakers should recognize that to stand on principle often means you stand alone.
Most legislators do come to Montgomery with a desire to make Alabama a better place for the constituents, but the capital city has a way of blurring that desire. It is the sad state of human nature to believe what is best for oneself is good for everyone else. In Montgomery, there are a hundred of individuals roaming the State House that will convince the gullible of that mistaken notion.
And so the die is cast, McCutcheon has laid down his markers. He deserves a fresh start and strong support, but as with an immense responsibility comes an even greater burden.
The speaker closed his statements to the House by saying, "We are here to serve the people of Alabama to the very best of our abilities…so help us, God."
In God we trust; all others will be scrutinized.
Perspective | Can the Legislature write a stronger, clearer and enforceable ethics code? There's a way
When the cell door closed behind former Alabama Speaker of the House Mike Hubbard at 5:05 p.m. on Friday, Sept 11, 2020, there was a momentary sign of victory, but also a chill braced the state's political landscape.
What happens next will be most consequential as the Alabama Supreme Court, and to a lesser degree the Court of Criminal Appeals, set in motion a need to rewrite certain aspects of the Alabama Ethics Act.
Due to the court's tortured opinion, the Legislature will be forced to revise portions of the ethics statute to correct the so-called flaws the court found.
The question is, will they refine and reinforce the statute or dilute and weaken it?
Given the recent legislative history, the chances are likely that they will opt for the latter unless the press and public pay scrupulous attention to any changes to the present legislation.
Fortunately, there already exists a framework from which the 2010 Ethics Act can be rewritten to make current law better.
And there are some faint but encouraging signs that not all lawmakers and public officials will work to undermine the law. But in Alabama politics, there is often a vast sea of gray between what politicians say and what they do.
In April, when the ALSC tossed six of Hubbard's convictions, current Speaker of the House Mac McCutcheon said, "The Supreme Court's ruling has made it clear that our ethics law has flaws that must be addressed. Our task now is to fix those flaws without weakening any of the provisions that make our ethics law among the toughest in the country."
After the court's ruling, Gov. Kay Ivey released a statement saying, "I support seeking clarity on our state's ethics laws to ensure those who want to abide by them may not be unfairly targeted," Ivey said. "However, let me be abundantly clear, I do not support weakening a system that is meant to hold our elected officials accountable. The rule of law must be upheld."
Attorney General Steve Marshall's comments on the courts finding were on target, "While I am pleased that the Supreme Court agreed that former Speaker Hubbard broke the law and will be held accountable for his abuse of power, I am also disappointed in the court's interpretation of Alabama's ethics law concerning the definition of a principal," Marshall said. "While I can live with the court's insistence on a clearer definition of principal, going forward, that definition must also be strong."
The court's ruling on principals smells more political than judicial. The current definition is not necessarily murky but has jeopardized some of the state's political and business elites.
Ethics reform legislation that strengthened and clarified the Alabama Ethics Act of 2010, was approved by Republican House and Senate leadership in 2017, but quietly died because of politics as usual.
The legislation was written under the guidance of then-Attorney General Luther Strange with Matt Hart and Mike Duffy of the Special Prosecution Division taking the lead.
Lawmakers, ethics experts, and stakeholders were consulted throughout the process and eventually agreed that the bill would fix major concerns found in the 2010 Ethics Act.
An annotated version of the bill is still available on the attorney general's website, where it could be quickly taken out of mothballs and prepared for passage.
This existing bill would substantially improve, the Alabama Ethics Act. It also codifies current law and can easily be updated to include the decisions of the Alabama Supreme Court and the Alabama Court of Criminal Appeals and various advisory opinions from the Alabama Ethics Commission.
The proposed legislation from 2017 achieves three important goals: (1) encouraging honest people to serve in government by clearly defining the line between legal and illegal activity; (2) creates a clear and definite process through which people serving in government can obtain guidance regarding where a particular situation falls on that line; and (3) ensuring that those persons who violate the public's trust are held accountable.
Specifically, the Act has been revised as follows: Improves the definition of "principal" to make clear that any person in a business that directs the activities of a lobbyist is a principal, while others in the business or on boards are not necessarily principals. This bill also gives the Ethics Commission more flexibility in identifying principals in disclosure forms.
Enforcement for minor violations is improved by giving the Ethics Commission and attorney general or appropriate district attorney more flexibility, subject to specified criteria, in resolving minor violations through administrative resolutions for public employees.
This bill also narrows the Act's application to lower-level public employees to ease compliance and improve enforcement. To that end, it exempts grade school teachers, higher education athletic coaches, police officers, firefighters, and other first responders from the limitations on taking things of value from lobbyists and principals, filing statements of economic interest, and asking a lobbyist for something. Additional lower-level public employees are also exempt from filing statements of economic interests. The bill further provides discretion for the Ethics Commission and the Attorney General to exempt any class of public employee supervisors, subject to specific criteria.
The framework of the 2017 presented legislation offers many needed additions and restrictions.
The legislation offered in 2017, had a broad agreement, among lawmakers, business interests, lobbyists and others, and while massive, it was painstakingly reviewed and revised.
Hubbard's imprisonment and the court's ruling opens a door for the Legislature to create an even better ethics act, but it must be done with care and subject to rigorous oversight.
Justice prevailed in the Hubbard case even while it was assaulted at every turn.
Now it's time for the Legislature to ensure that the ethics code is more robust, precise, and enforceable.