Ainsworth pushes better education, more ethical government in inaugural speech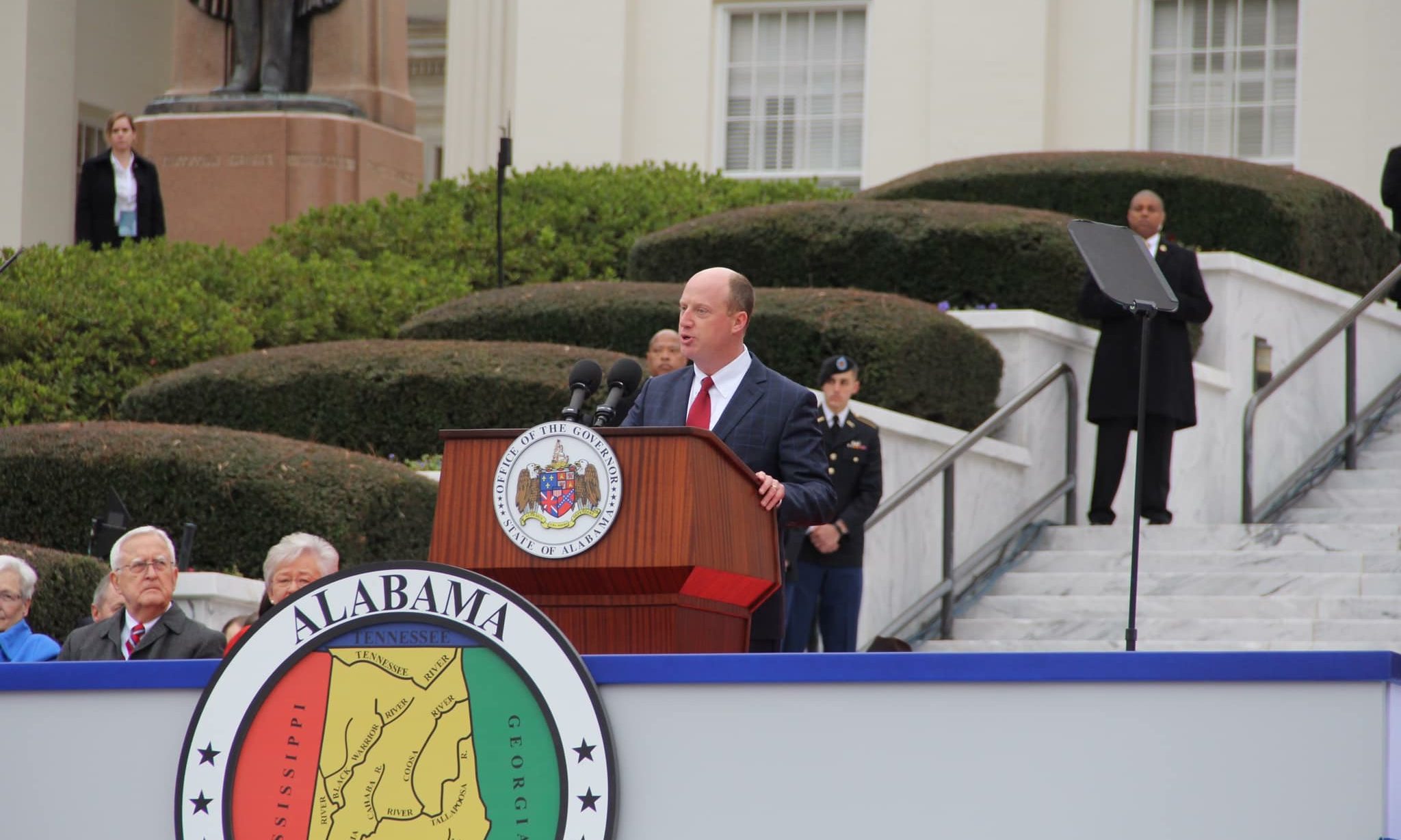 Alabama Lt. Gov. Will Ainsworth focused on education, job creation and ethics in government in his inaugural speech after being sworn in Monday in Montgomery.
Ainsworth took the oath of office Monday during the inaugural festivities. Gov. Kay Ivey, Attorney General Steve Marshall and other statewide elected officials also took their oaths Monday.
On the steps of the State Capitol, Ainsworth said Alabama's best days are ahead if the state chooses to focus on issues like education and ethics.
"Let us work to be known as a state that demands excellence in the classroom and is willing to take the steps necessary to provide a world-class public education system," Ainsworth said. "Our "First Class" Pre-K program already leads the nation and provides a model that other states are following, so we should resolve to top every measure in our K-12, post-secondary, and four-year offerings, as well."
Elected in November, Ainsworth will become the state's second in command after 21 months of the office being vacant following the resignation of former Gov. Robert Bentley and the ascension of then-Lt. Gov. Kay Ivey to the state's top elected post.
Ainsworth took a moment in his inaugural speech to focus on that issue — ethics.
"Let us work to be known as a state whose government is as hardworking, honest, and effective as the citizens it seeks to serve," he said. "We must no longer accept corruption as a natural by-product of public service, and we must punish those who violate the public trust from the local courthouse to the Alabama State House."
Ainsworth said the Civil War and the civil rights movement have defined how the nation views Alabama. The new lieutenant governor said it was important to remember history, but the state should not settle to being defined by its past.
---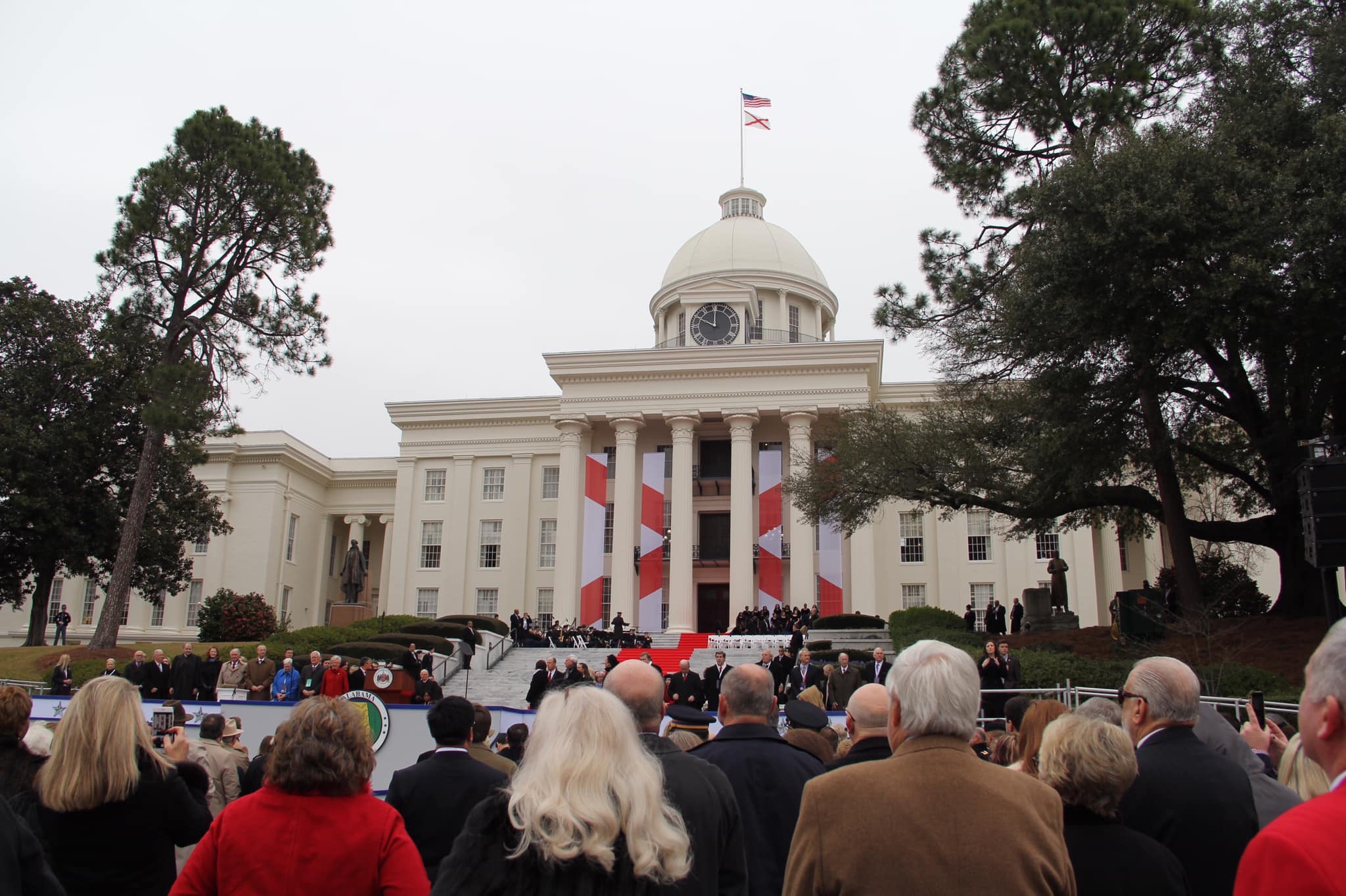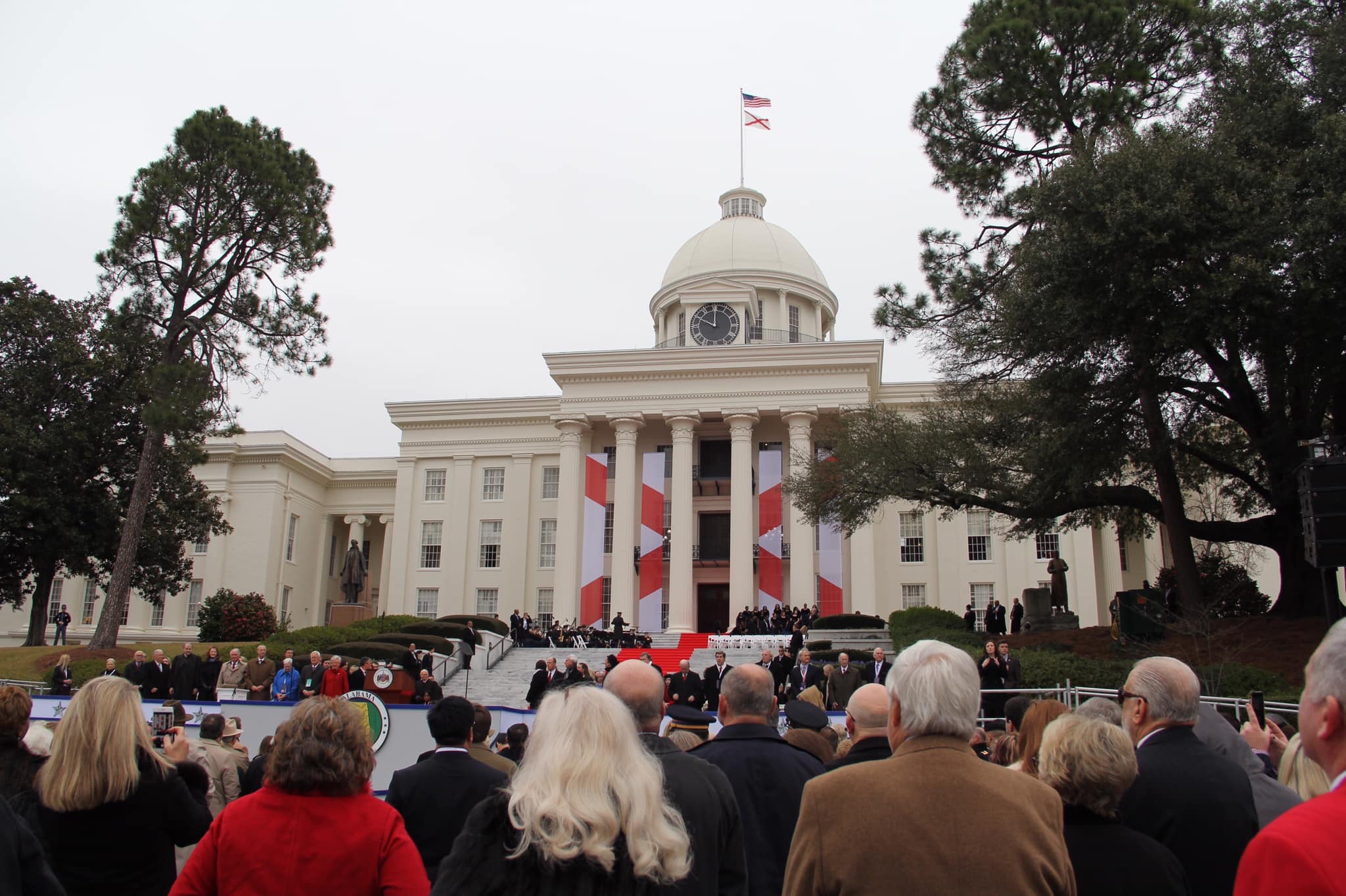 ---
"In this 200th year of Alabama's founding let us resolve to give the nation a fuller, more vibrant, and well-defined view of who we are as a state and a people," Ainsworth said.
In his role as lieutenant governor, the former first-term state legislator will preside over Alabama's Senate, in addition to serving on a number of state boards and commissions.
He chose to avoid speaking about a number of controversial, live issues facing the Legislature as it heads into the 2019 legislative session. Unlike Ivey, who focused a large portion of her speech on infrastructure and the state of Alabama's prison system, Ainsworth avoided those hot-button issues.
Proposals for a gas tax and prison construction are expected to be on the top of the agenda for state lawmakers. But the issues could spark division in the state Legislature, where both conservative, anti-tax Republicans and more liberal Democrats have opposed both proposals.
He did speak about job creation and the economy.
"Let us work to be known as the state that leads the U.S. in job creation and economic development because our citizens possess a work ethic second to none and our workforce development efforts provide an army of job ready applicants," Ainsworth said.
He said a new day could dawn in Alabama.
"If all of us in the shadow of this magnificent dome dedicate ourselves to achieving these high standards, our children, our grandchildren, and their grandchildren after them will look back and say that this was the moment that Alabama turned a corner and began the journey to reaching its full potential," Ainsworth said.
AARP Alabama asks for details on $50 million federal COVID-19 aid to nursing homes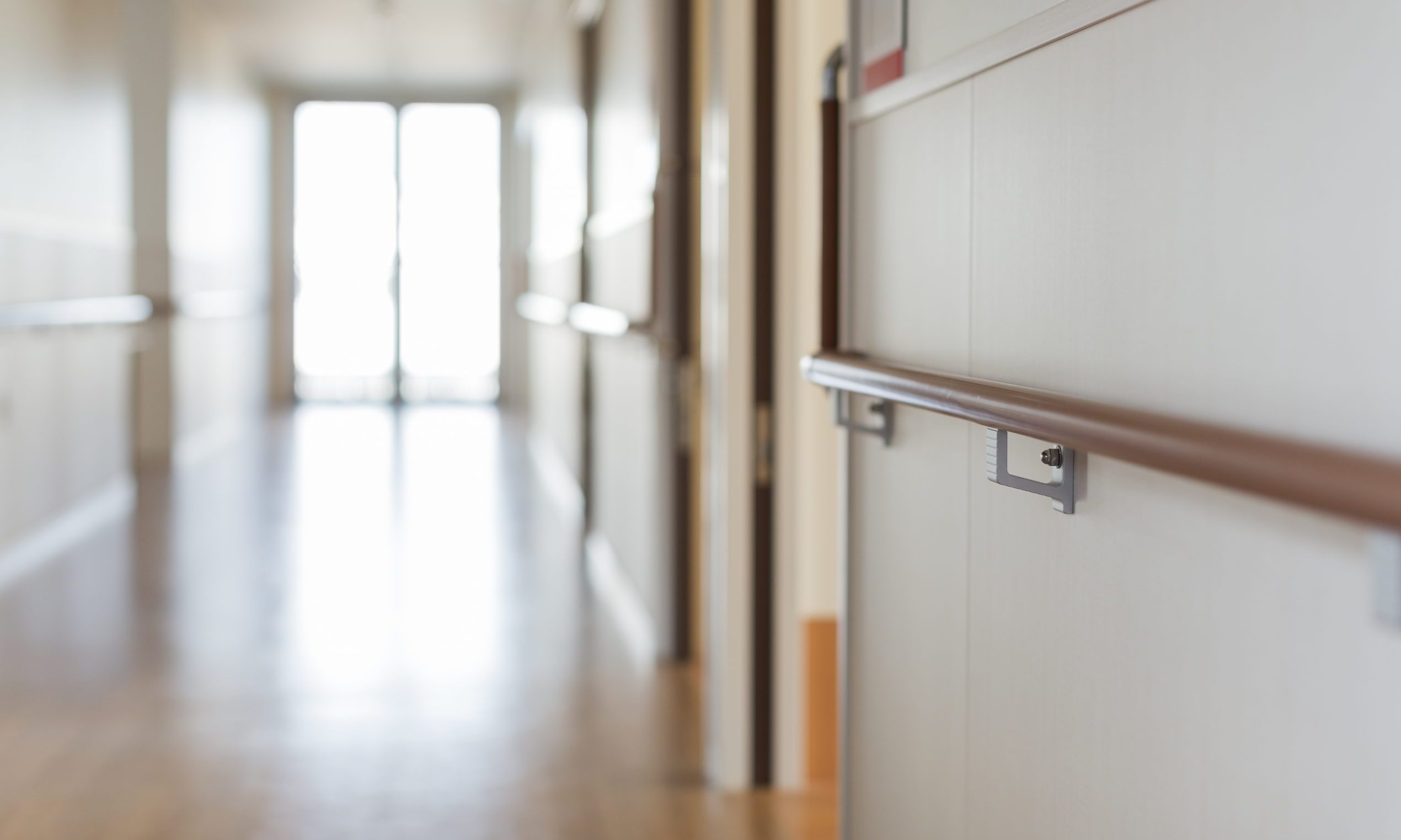 The Alabama chapter of AARP is asking the state to ensure federal coronavirus relief funds are spent wisely and in the open. Gov. Kay Ivey on Friday announced $50 million in grants would go to state nursing homes to aid in the fight against COVID-19.
Candi Williams, AARP's Alabama state director, told APR on Monday that the organization, which advocates for the elderly, wants a better understanding of how that money will be spent and to ensure some is spent for ongoing COVID-19 testing.
A spokesman for the Alabama Nursing Home Association says details on how the money can be spent is already publicly available, however, and Ivey in early June announced the award of $18.27 million in federal CARES Act funds to be spent toward regular nursing home COVID-19 testing.
"What we're looking for is specifics on how it will be used, and we want those specifics to be made publicly available," Williams said.
Ivey on Friday said the money is to be administered by the Alabama Nursing Home Association Education Foundation. The Alabama Hospital Association is to administer up to $50 million in grants to state hospitals through another program.
"This allocation of up to $50 million will be for operational costs that are COVID-19 related, such as PPE, cleaning, personnel costs and other costs incurred related to the pandemic," Ivey's office said in a press release Friday.
"In partnership with the state of Alabama, the Alabama Nursing Home Association Education Foundation will administer the funds fairly and impartially on behalf of the people of Alabama, for all of Alabama's nursing home facilities," the statement goes on to say.
Williams said the public deserves to know how the federal funds will be used, and said Ivey's office hasn't yet signaled whether those details will be made public.
Ivey's office, through a spokeswoman, declined to comment, and referred a reporter to the Alabama Nursing Home Association.
John Matson, communications director for the Alabama Nursing Home Association, told APR that AARP Alabama need only read the memorandum of understanding published along with Ivey's announcement about the grants on Friday to see how the money must be spent.
According to the memorandum, the Alabama Nursing Home Association Education Foundation can only disburse the funds to nursing homes "for the purposes of responding to or mitigating the COVID-19 public health emergency" and details what facilities must do to receive the money.
Among the requirements, nursing homes in their applications must provide supporting documentation, which can include invoices, purchase orders, payroll records and financial records, according to the memorandum. The foundation must also provide the Alabama Finance Director's Office with a detailed report on the 15th of each month noting how the money was spent, according to the document.
"I think it would be helpful for them to read that," Matson said, referring to AARP Alabama and the memorandum of understanding.
AARP Alabama is also asking that the money be used for ongoing and methodical testing of all residents and staff in the state's long-term care facilities.
"We've seen across the country that testing can be hit or miss, and testing frequency can vary," Williams said. "We've seen in other states where that has helped curb the loss of life and helps protect residents."
Matson noted that Ivey in early June also announced a separate $18.27 million in federal CARES Act funds to be spent toward regular nursing home COVID-19 testing and "proactive surveillance" through the end of the calendar year, which is also being administered by the Alabama Nursing Home Association Education Foundation.
Alabama's long-term care ombudsmen, who are tasked with protecting residents' rights and investigating health and safety concerns, have been largely banned from entering Alabama's long-term care facilities since early on in the pandemic when the facilities ended visitations to help prevent the spread of the virus.
Williams said AARP would also like to see the safe reentry of ombudsmen into state facilities and for those details to be included in a publicly-released plan.
"We also have been advocating for transparency and real-time data about the COVID cases and death in Alabama nursing homes and long-term care facilities. That continues to be a struggle," Williams said.
The Centers for Medicare and Medicaid Services is collecting that state data, but it's weeks old by the time it's published on the federal agency's website, Williams said.
"Having that information would help us protect the residents, staff and surrounding communities, but also making sure families have that information," Williams said.
The Alabama Department of Public Health has declined to release county-level or facility-level details on coronavirus in long-term care facilities and nursing homes, citing privacy concerns. Many other states do release that information, however.
According to CMS, there have been 3,841 confirmed COVID-19 cases and 562 deaths among residents in Alabama nursing homes as of July 26. AARP Alabama said COVID-19 deaths of nursing home residents make up approximately 42 percent of the state's total coronavirus deaths.