Opinion | Survey says time for Accountability Act to go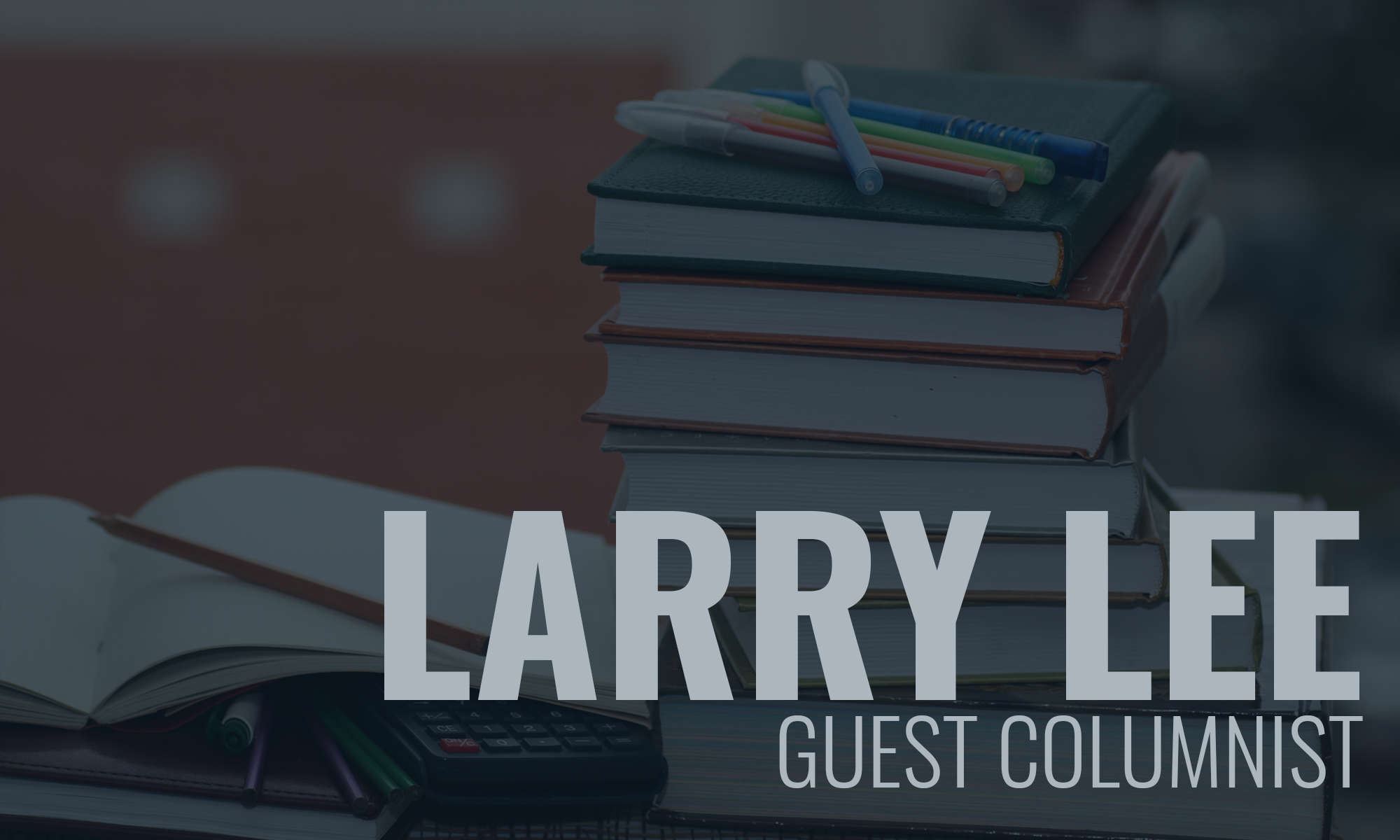 More than 600 people have responded so far to a recent online survey about the Alabama Accountability Act.  They are loud and clear as to how they feel.  Seventy-six percent say it should be repealed.  Another 17 percent say it should be modified and only one percent say it should be left as is.
This is not surprising since 78 percent of respondents are either currently working in public education, or are retired educators.  They also have a vested interested as 58 percent either have children or grandchildren now in a public school.
More than 51 percent are in the age range of 46 to 65.  Sixty-eight percent of all respondents are female. And 46 percent identify themselves as Republicans, 32 percent are Independents and 23 percent are Democrats.
Editor's note: SurveyMonkey was the instrument used to get responses.  This methodology is used by more than 4,000 companies worldwide In market research.  Unlike traditional political polling, SurveyMonkey does not control responses according to demographics.  However, the number of responses is so large that info is very valid in measuring attitudes and trend lines.
The survey probed a number of issues regarding AAA.
For instance, while those supporting the accountability act imply that public schools should not miss the $100 million now diverted from the Education Trust Fund by this legislation, 95.5 percent of survey takers do not believe Alabama schools are adequately funded.
Only four percent say they know someone who has contributed to a Scholarship Granting Organization (SGO) and seven percent say they know a student who has received a scholarship with this program.
This law creates a double standard for charitable contributions.  While the state allows an income tax DEDUCTION for traditional contributions based on the contributor's income tax bracket; donors to an SGO get a dollar for dollar TAX CREDIT on their taxes.  Say you are in the 35 percent tax bracket and give $1,000 to the Boy Scouts, you get a $350 (35 percent X $1,000) tax deduction.  However, if you give $1,000 to a SGO, the state allows you to take this amount off your tax liability owed the state.  In other words, you are reimbursed $1,000.
Some 56 percent of those who answered the survey say both regular charitable contributions and SGO contributions should be treated equally.
There is concern these scholarships are sometimes used to recruit athletes to private schools and 77 percent think a school getting AAA scholarships should not be allowed to compete in athletics with public schools.
They also have strong feelings about scholarships being given to non-accredited private schools as is presently allowed.  Eighty-three percent oppose this.
The survey shows intense feelings about the State Board of Education and their unwillingness to take a stand on AAA.  Some 88 percent say the board should take a public position on AAA and 90 percent say the board should be actively involved in making legislative changes to the law.
While this law requires that the state identify the bottom six percent of all public schools and label them as "failing," 78 percent say the same bottom six percent standard should be applied to private schools.
AAA does not stipulate that any resources or help be given to "failing" schools to help them improve.  Eighty-three percent of responses say this is wrong.
So far, school boards in Baldwin, Mobile, Montgomery, Randolph and Tallapoosa counties have passed resolutions calling for the repeal of AAA.  Some 87 percent agree with school boards taking such action.
Respondents were asked how they feel about the overall state of public education in Alabama.  Unfortunately, 45 percent believe it will be worse in the future than it now is
.
Might it be that after six years of the accountability act and little to show for it, plus the fact that the state school board is apparently content to give up $100 million in funding without saying a word, there is ample reason for pessimism?
I don't know that answer.  But I do know the folks who took this survey have spoken loudly that they do not believe the accountably act works and are calling for action.
Larry Lee is a public-school advocate and co-author of the study, Lessons Learned From Rural Schools.  He is a former member of the Montgomery County school board. [email protected]
Print this piece
Opinion | With COVID-19 policy, don't blame your umbrella. The rain got you wet
Monica S. Aswani, DrPH, is an assistant professor of health services administration and Ellen Eaton, M.D., is an assistant professor of infectious diseases.
Editor's note: The opinions expressed in this perspective are those of the authors.
---
As states re-open for business, many governors cite the devastating impact of physical distancing policies on local and state economies. Concerns have reached a fever pitch. Many Americans believe the risk of restrictive policies limiting business and social events outweighs the benefit of containing the spread of COVID-19.
But the proposed solution to bolster the economy — re-opening businesses, restaurants and even athletic events — does not address the source of the problem.
A closer look at the origins of our economic distress reminds us that it is COVID-19, not shelter-in-place policy, that is the real culprit. And until we have real solutions to this devastating illness, the threat of economic fallout persists.
Hastily transitioning from stay-at-home to safer-at-home policy is akin to throwing away your umbrella because you are not getting wet.
The novelty of this virus means there are limited strategies to prevent or treat it. Since humans have no immunity to it, and to date, there are no approved vaccines and only limited treatments, we need to leverage the one major tool at our disposal currently: public health practices including physical distancing, hand-washing and masks.
As early hot spots like New York experienced alarming death tolls, states in the Midwest and South benefited from their lessons learned.
Indeed, following aggressive mandates around physical distancing, the number of cases and hospitalizations observed across the U.S. were initially lower than projected. Similarly, the use of masks has been associated with a reduction in cases globally.
As the death toll surpasses 100,000, the U.S. is reeling from COVID-19 morbidity and mortality. In addition, the U.S. has turned its attention to "hot spots" in Southern states that have an older, sicker and poorer population. And to date, minority and impoverished patients bear the brunt of COVID-19 in the South.
Following the first COVID-19 case in Alabama on March 13, the state has experienced 14,730 confirmed cases, 1,629 hospitalizations and 562 deaths, according to health department data as of Monday afternoon.
Rural areas face an impossible task as many lack a robust health care infrastructure to contend with outbreaks, especially in the wake of recent hospital closures. And severe weather events like tornadoes threaten to divert scarce resources to competing emergencies.
Because public health interventions are the only effective way to limit the spread of COVID-19, all but essential businesses were shuttered in many states. State governments are struggling to process the revenue shortfalls and record surge in unemployment claims that have resulted.
The Coronavirus Aid, Relief and Economic Security Act, or CARES Act, allocated $150 billion to state governments, with a minimum of $1.25 billion per state. Because the funds were distributed according to population size, 21 states with smaller populations received the minimum of $1.25 billion.
Although states with larger populations, such as Alabama and Louisiana, received higher appropriations in absolute terms, they received less in relative terms given their COVID-19 related medical and financial strain: the CARES Act appropriations do not align resources with state need.
As unemployment trust funds rapidly deplete, these states have a perverse incentive to reopen the economy.
Unemployment claimants who do not return to work due to COVID-19 fears, per the Alabama Department of Labor, can be disqualified from benefits, perpetuating the myth of welfare fraud to vilify those in need.
The United States Department of Labor also emphasized that unemployment fraud is a "top priority" in guidance to states recently.
Prematurely opening the economy before a sustained decline in transmission is likely to refuel the pandemic and, therefore, prolong the recession. Moreover, it compromises the health of those who rely most heavily on public benefits to safely stay home and flatten the curve.
Some would counter this is precisely why we should reopen — for the most vulnerable, who were disproportionately impacted by stay-at-home orders.
The sad reality, however, is that long-standing barriers for vulnerable workers in access to health care, paid sick leave and social mobility pre-date this crisis and persist. And we know that many vulnerable Americans work on the frontlines of foodservice and health care support where the risk from COVID-19 is heightened.
A return to the status quo without addressing this systemic disadvantage will only perpetuate, rather than improve, these unjust social and economic conditions.
COVID-19 has exposed vulnerabilities in our state and nation, and re-opening businesses will not provide a simple solution to our complex economic problems.
No one would toss out their umbrella after several sunny days so why should America abandon public health measures now? After all, rain is unpredictable and inevitable just like the current COVID-19 crisis.
The threat of COVID-19 resurgence will persist until we have effective preventive and treatment options for this novel infectious disease.
So let's not blame or, worse, discard the umbrella. Instead, peek out cautiously, survey the sky and start planning now to protect the vulnerable, who will be the first to get wet.
Print this piece