Former Republican State Rep. Ed Henry pleads guilty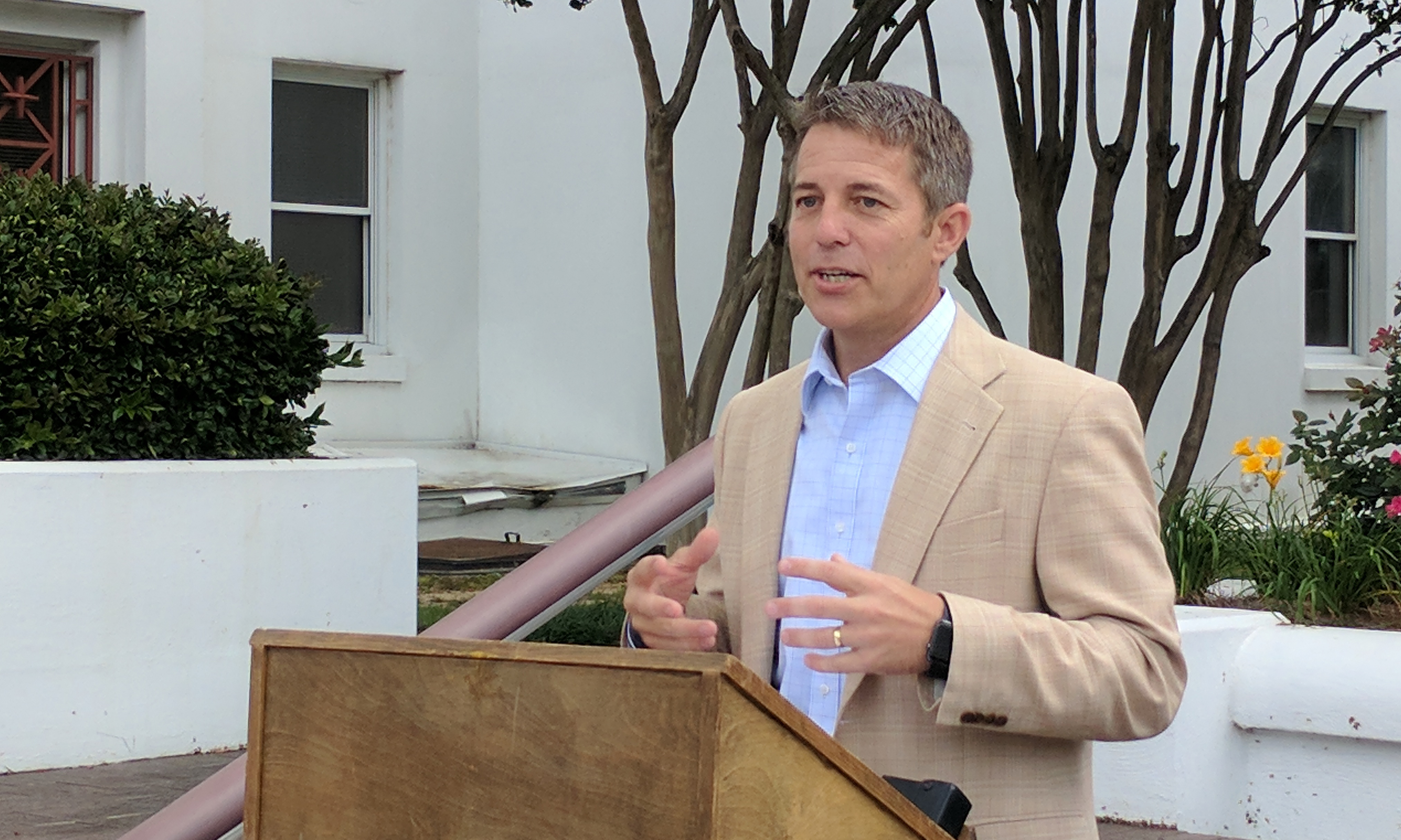 Former Alabama state Rep. Ed Henry, R-Hartselle, pleaded guilty Wednesday in federal court to one count of aiding the theft of government property as part of a much larger Medicare fraud and kickback scheme.
Prosecutors agreed to waive 17 counts in the indictment and 15 counts in a related indictment in exchange for the guilty plea.
Federal prosecutors said that Rep. Henry's role in the scheme cost the government more than $150,000. Prosecutors report in court filings that Henry cooperated with their efforts against other defendants and will recommend that his sentence be on the low end of the sentencing range. The charge carries a 10-year maximum sentence. Former state Representative Henry has also agreed to pay fines and restitution in the case.
The Alabama Media Group reports that Huntsville physician, Dr. Nicole Scruggs also pleaded guilty to a charge in a related case last week. Two other doctors have been charged in the case, including Decatur physician Punuru Reddy, who is scheduled to go to trial on February 4.
Henry was a partner in a medical clinic with Dr. Gilberto Sanchez. According to prosecutors, the clinic did not charge patients the $32 copay that Medicare requires. By waiving the copay that encouraged patients to come there over other providers and is a violation of the contract that clinics agree to when they agree to take Medicare patients. The fraud was uncovered in a larger investigation of pill mills and Dr. Sanchez and associates practice of over prescribing opioids.
Henry was a very outspoken member of the legislature who criticized then Speaker of the House Mike Hubbard, R-Auburn, for his corruption. Henry also introduced articles of impeachment against then-Gov. Robert Bentley (R).
Henry is the fifth members of the 2010-2014 House of Representatives who have been found guilty of crimes while in office. Two others, Randy Davis, R-Daphne, and Jack Williams, R-Vestavia, have been indicted and are awaiting trial.
Former Barbour County sheriff arrested, charged with taking money from sheriff's office
Upshaw was charged with two crimes connected to taking more than $85,000 from several accounts that belong to the sheriff's office.
Alabama Attorney General Steve Marshall on Tuesday announced the arrest of Leroy Davie Upshaw, the former sheriff of Barbour County, on charges that he used his office for personal gain. 
Upshaw, 49, surrendered to the Barbour County Sheriff's Office on Monday and was released on bond, according to a Marshall's office. He had served as sheriff until his term ended in January 2019. 
Upshaw was charged with two crimes connected to taking more than $85,000 from several accounts that belong to the sheriff's office, Marshall's office alleges. One charge alleges that he used his public office to receive personal financial gain and the other charge alleges that he used his office to obtain financial gain for members of his family. 
The Dothan Eagle reported in 2018 that Upshaw's troubles began when the sheriff's office was audited and cited for 11 errors, including one in which Upshaw gave himself the additional salary that had gone to the former work release administrator.
If convicted of the class B felony of using his office for personal gain, Upshaw could face up to 20 years in prison.