Today is Martin Luther King Jr. Day
Today is the national Martin Luther King Jr. state and federal holiday. Banks, schools, government offices, and some businesses will be closed today in solemn observance of King's life and legacy.
King was a Montgomery pastor and civil rights leader in the 1950s and 1960s, who rose to national prominence with the Montgomery Bus Boycott. King won the Nobel Peace Prize for his work. He was assassinated in Memphis on April 4, 1968. King's legacy is especially significant to the Black community, where they were negatively impacted for centuries in America, well before the Revolution, by slavery, discrimination, segregation, and often racial violence.
King's actual birthday was on January 15, 1929 in Atlanta; but his holiday is observed on the Third Monday of January.
On Tuesday, Congresswoman Terri A. Sewell, D-Selma, wrote on social media,
"Today would've been Martin Luther King Jr.'s 90th birthday. I'm working tirelessly to honor his legacy by leading the charge to engage and empower all American voters by passing the Voting Rights Advancement Act, which will restore the Voting Rights Act of 1965 and help fulfill his dream of a more just and equal society."
On Friday, President Donald J. Trump (R) wrote in a Presidential proclamation:
"One hundred years after President Abraham Lincoln issued the Emancipation Proclamation, the great Reverend Dr. Martin Luther King, Jr., took to the steps of the Lincoln Memorial and shared his vision of an America lifted from the "quicksands of racial injustice to the solid rock of brotherhood," Pres. Trump wrote. "His extraordinary message that momentous day in August of 1963 stirred to action Americans of every race and creed, and it continues to reverberate in the hearts and minds of patriotic citizens across our great land. Today, as we pause to mark the life and legacy of Dr. Martin Luther King, Jr., we recommit ourselves to the advancement of equality and justice for all Americans, and to the full realization of his worthy dream."
"In the United States of America, every citizen should have the opportunity to build a better and brighter future, and, as President, I am committed to expanding opportunity for all Americans," Pres. Trump continued. "We have added more than 5 million new jobs to the economy over the past 2 years and unemployment rates for African Americans, Hispanic Americans, Asian Americans, and Americans without a high school degree have reached record lows."
"Importantly, we have also worked tirelessly to reform our Nation's criminal justice system, so that those who have been incarcerated and paid their debt to society are given a second chance at life," Trump continued. "Last year, I was proud to sign into law the First Step Act, which will prepare inmates to successfully rejoin society and effect commonsense reforms to make our justice system fairer for all Americans. Through recidivism reduction programs that provide vocational training, education, and mental healthcare, non-violent offenders can have a chance at redemption and an opportunity to fulfill a better destiny."
"We have also made great strides as a Nation, but we acknowledge that more work must be done for, in the words of Dr. King, "justice to roll down like waters and righteousness like a mighty stream," Pres. Trump stated. "United as one American family, we will not rest — and we will never be satisfied — until the promise of this great Nation is accessible to each American in each new generation. More than half a century after Dr. King's March on Washington for Jobs and Freedom, our Nation is mindful of its past, and we look forward to the future with unwavering optimism, inspired by the legacy of Dr. King and informed by his wisdom and vision. May the memory of Dr. Martin Luther King, Jr., and the efforts we have made to fully effectuate his dream, remind us that faith and love unite us together as one great American family."
The Dexter Avenue King Memorial Baptist Church in Montgomery will be holding an MLK Day celebration on Monday from 9:00 a.m. to 12 noon. There will be a special unveiling of the bust of Dr. Martin Luther King, Jr. The speaker for this event will be Rev. Dr. James E. Shannon, Pastor of Peoples Community Church, Glen Ellyn, Illinois. The theme for this year's celebration is "Standing Strong: A Community Celebration of Living the Dream." King was pastor there from 1955 to 1960.
The Birmingham Civil Rights Institute will be open with free admission to the public from 9:00 a.m. to 5:00 p.m. The MLK Day events will include live performances, music, games, and giveaways. We will offer free admission to the public with extended hours from 9:00AM to 5:00PM. Donations will be welcomed. The Civil Rights Institute is part of the National Civil Rights Movement Monument in Birmingham.
Lilly Ledbetter speaks about her friendship with Ginsburg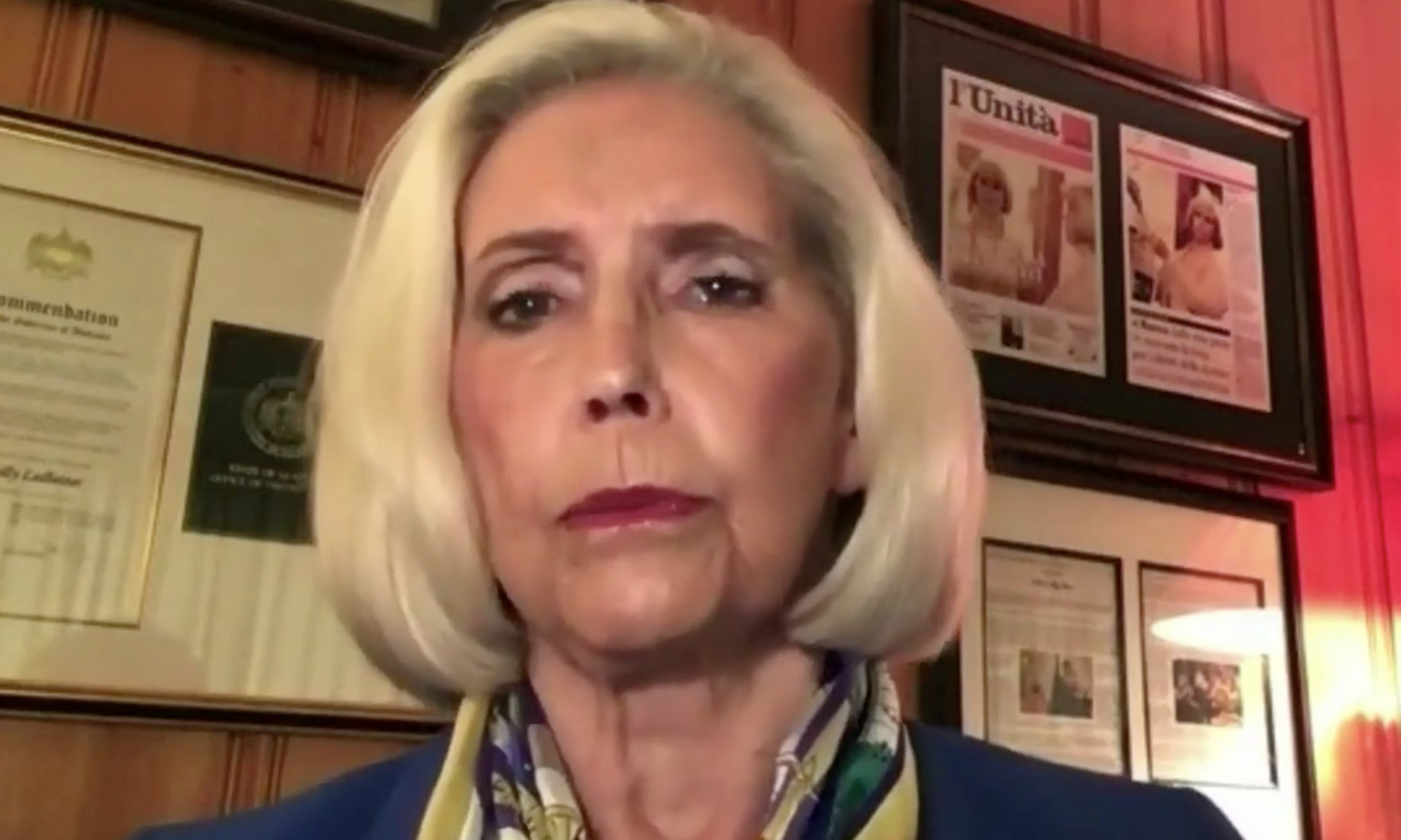 When anti-pay-discrimination icon and activist Lilly Ledbetter started receiving mail from late Supreme Court Justice Ruth Bader Ginsburg, Ledbetter's attorney told her to save the envelopes. That's how unusual it is to get personal mail from a member of the nation's highest court.
Ledbetter, 82, of Jacksonville, Alabama, shared her memories of her contact with Ginsburg over the last decade during a Facebook live event hosted by Sen. Doug Jones on Monday.
Ginsburg famously read her dissent from the bench, a rare occurrence, in the Ledbetter v. Goodyear Tire & Rubber Co. decision in 2007. The court ruled 5-4 to affirm a lower court's decision that Ledbetter was not owed damages for pay discrimination because her suit was not filed within 180 days of the setting of the policy that led to her paychecks being less than those of her male colleagues. 
Ledbetter said that Ginsburg "gave me the dignity" of publicly affirming the righteousness of Ledbetter's case, demonstrating an attention to the details of the suit.
Ginsburg challenged Congress to take action to prevent similar plaintiffs from being denied compensation due to a statute of limitations that can run out before an employee discovers they are being discriminated against. 
The Lilly Ledbetter Fair Pay Act of 2009 was passed by Congress with broad bipartisan support and signed into law by President Barack Obama. It resets the statute of limitation's clock with each paycheck that is reduced by a discriminatory policy.
Ledbetter said that her heart was heavy when she learned of Ginsburg's death on Friday. The women kept in touch after they met in 2010. That was shortly after the death of Ginsburg's husband, tax attorney Marty Ginsburg. She spoke about her pain to Ledbetter, whose husband Charles had died two years before.
"So we both shared that, and we shared a tear," said Ledbetter.
Ginsburg invited her to her Supreme Court chambers to see a framed copy of the act, next to which hung a pen that Obama used to sign it.
Ginsburg later sent Ledbetter a signed copy of a cookbook honoring her husband that was published by the Supreme Court Historical Society. Included with it was a personal note, as was the case with other pieces of correspondence from the justice that Ledbetter received at her home in Alabama. They were often brochures and other written materials that Ginsburg received that featured photos of both women.
Ledbetter expressed her support for Jones in his race against GOP challenger Tommy Tuberville. The filling of Ginsburg's seat is a major factor in that, she said.
"I do have to talk from my heart, because I am scared to death for the few years that I have yet to live because this country is not headed in the right direction," she said.
She noted that Ginsburg was 60 when she was appointed to the court. Ledbetter said that she opposes any nominee who is younger than 55 because they would not have the experience and breadth of legal knowledge required to properly serve on the Supreme Court.
She said that issues like hers have long-term consequences that are made even more evident by the financial strains resulting from the pandemic, as she would have more retirement savings had she been paid what her male colleagues were.
Jones called Ledbetter a friend and hero of his.
"I've been saying to folks lately, if those folks at Goodyear had only done the right thing by Lilly Ledbetter and the women that worked there, maybe they'd still be operating in Gadsden these days," he said.