Jones votes with Democrats, six Republicans to re-open government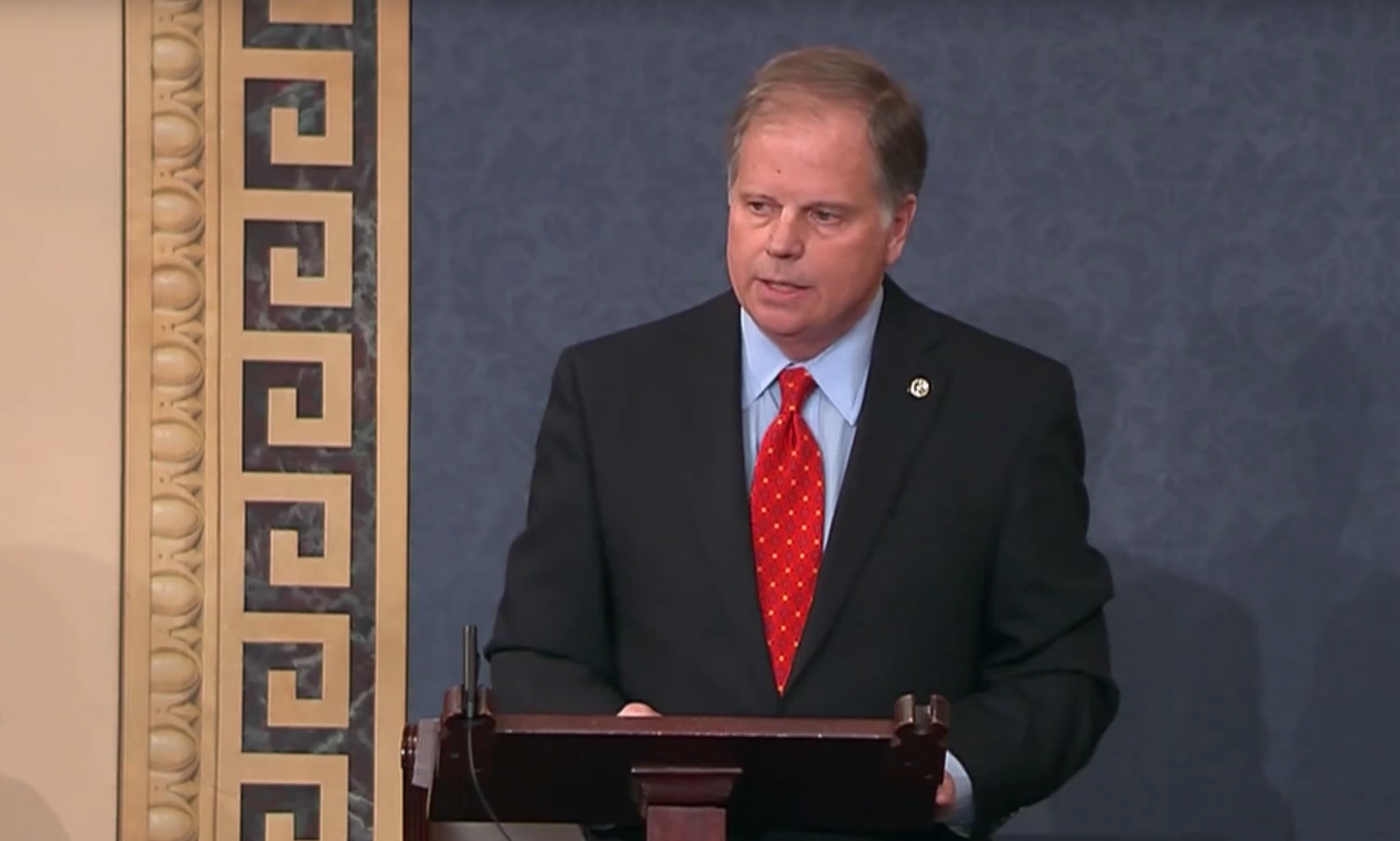 Two bills that would have reopened the government after nearly six weeks failed to pass the Senate Thursday.
One, a Republican-backed plan supported by President Donald Trump, included $5.7 billion for a border wall. Another, backed largely by Democrats, was a clean funding measure that included no funding for a wall.
Both plans died, but the Democratic bill received two more votes in the Republican-controlled Senate than Trump's plan. In back-to-back votes, both bills failed to reach the 60-vote threshold they needed to advance.
The Republican bill died with a 50-47 vote. The Democratic bill died with a vote of 52-44.
Alabama Sen. Doug Jones, a Democrat, voted for the Democratic legislation.
"Along with six of my Republican colleagues, I fulfilled my commitment to the thousands of federal employees and contractors to immediately re-open the government, as well as the farmers of south Alabama who were hit so hard by Hurricane Michael, by supporting an amendment that would have funded the government through February 8," Jones said.
Sens. Susan Collins of Maine, Lisa Murkowski of Alaska, Cory Gardner of Colorado, Mitt Romney of Utah, Lamar Alexander of Tennessee and Johnny Isakson of Georgia voted in favor of both bills.
Trump planned to trade a temporary, three-year extension of DACA and Temporary Protected Status for the border wall.
Democrats called the deal dead on arrival, saying it was Trump who removed DACA and TPS protections in the first place and that the deal was worse than a 2018 deal that would have made DACA permanent in exchange for border wall funding.
Democrats agreed to that deal, which would have given Trump $20 billion in funding for the wall, last year, but Trump wouldn't support it, which led to a shutdown in early 2018.
He also rejected a second similar bipartisan deal in February 2018 that included $25 billion for the border and a pathway to citizenship for immigrants. The Supreme Court has also delayed the effects of Trump's DACA decision.
As of Jan. 22, the court still hasn't announced when it may take up the DACA case, which means it will likely stay frozen for several more months, meaning DACA recipients can't be deported. They may not even rule until 2020, which decreased some of Trump's leverage.
He said he was initially open to Trump's plan, even if it included border wall funding, but the final draft included provisions that were "unacceptable" to him.
"When I saw what the President had added to the plan he announced just five days ago, particularly as it pertains to the limitations and additional hardships placed on families and children who are legitimately seeking refuge in this country from violence in their own countries, and doing so through the legal asylum process, I could not vote for it despite my consistent support for stronger border security," Jones said.
The failed vote came just as 800,000 federal employees are set to miss their second paycheck. The shutdown will move into its sixth week early Saturday morning.
As the shutdown continues, Jones reiterated his call for colleagues to come together and find an agreement.
"How can we ever expect the people of this country to come together if our leaders won't sit down and work to find common ground?" Jones said. "I am committed to doing that. We need to reach across the aisle and end the growing crisis within our borders created by this government shutdown."
U.S. Attorney Jay Town announces resignation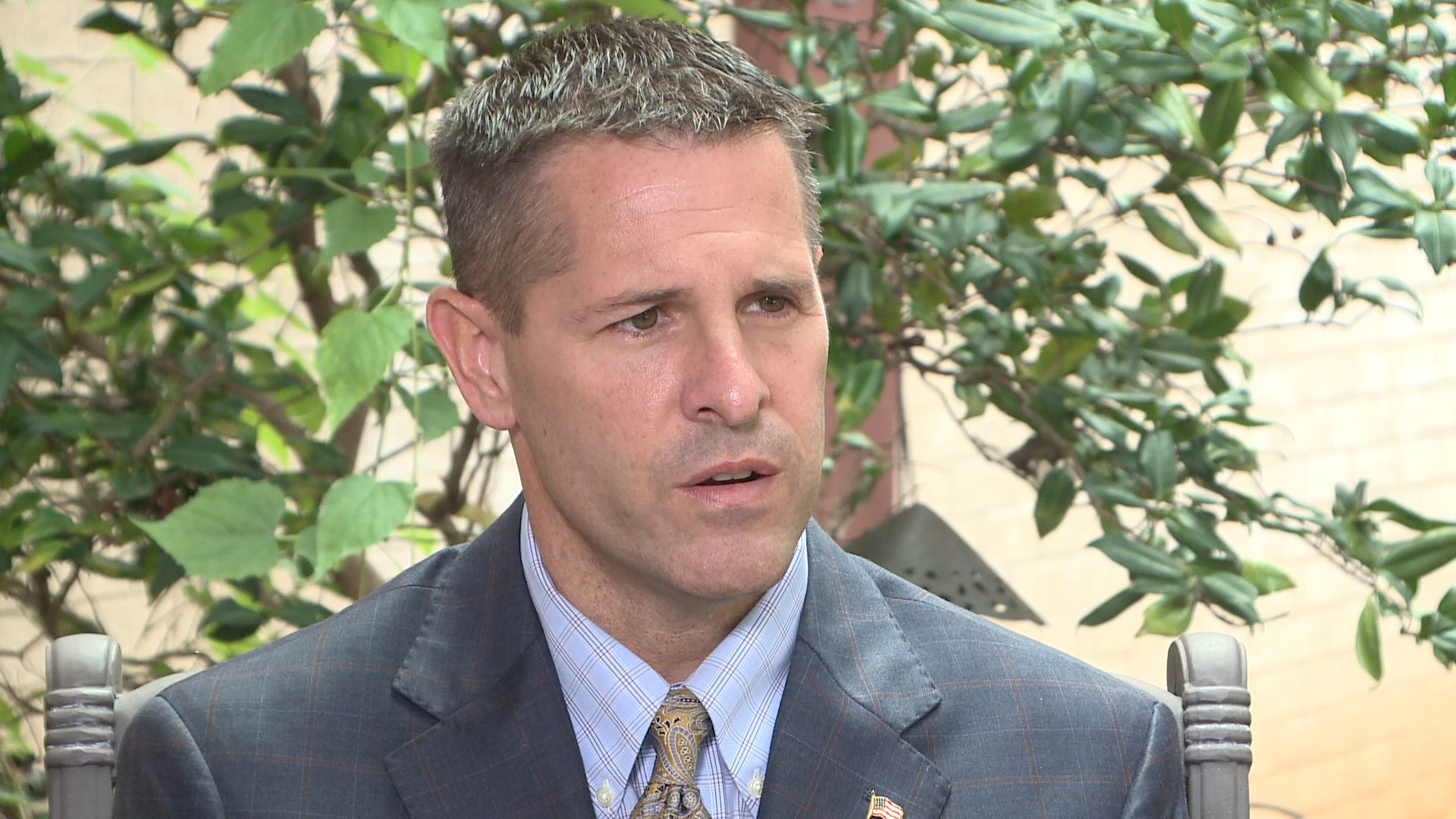 Jay Town, the U.S. attorney for the Northern District of Alabama, on Friday announced his resignation and plans to work at a Huntsville defense contractor and cybersecurity solutions company. 
Town's resignation will be effective Wednesday, July 15, according to a press release. 
"After much thoughtful prayer and great personal consideration, I have made the decision to resign as the United States Attorney of the Northern District of Alabama.  I have tendered my resignation to Attorney General William Barr. General Barr expressed his gratitude for my service to the Department of Justice and to the Northern District and, despite having hoped I would continue in my role, understood and respected my decision," Town said in a statement. 
"I am extremely grateful to President Trump, to whom I also tendered a letter, for his special trust and confidence in me to serve as the U.S. Attorney. It was an honor to be a part of this Administration with an unrivaled class of United States Attorneys from around the nation.  I will forever remain thankful to those who supported my nomination and my tenure as the U.S. Attorney," Town continued.
Town said his job with the unnamed Huntsville defense contractor and cybersecurity solutions company is to begin later this year, and the company is to announce his position "in a few weeks." 
"The Attorney General of the United States will announce my replacement in the coming days or weeks," Town said in the release.  
Town has served in his position since confirmation by the U.S. Senate in August 2017. Prior to that appointment, Town was a prosecutor in the Madison County District Attorney's office from 2005 until 2017.
Attorney General William Barr in a statement Friday offered gratitude for Town's three years of service. 
"Jay's leadership in his District has been immense.  His contributions to the Department of Justice have been extensive, especially his work on the China Initiative and most recently as a Working Group Chair on the President's Commission on Law Enforcement and the Administration of Justice. I appreciate his service to our nation and to the Justice Department, and I wish him the very best," Barr said in a statement.
The U.S. Justice Department in April 2019 notified Gov. Kay Ivey that the department's lengthy investigation into the state's prisons for men found systemic problems of violence, sexual assaults, drugs and corruption which are likely violations of the inmates' Constitutional protections from cruel and unusual punishment. 
Town's office leads the discussions between the U.S Department of Justice and the state on the prison conditions. 
Problems with violence, deaths and drugs in Alabama's overcrowded, understaffed prisons have not markedly improved in the year's since the U.S. Department of Justice released its report.