Lawsuit alleges migrant children being used as "bait" to arrest sponsors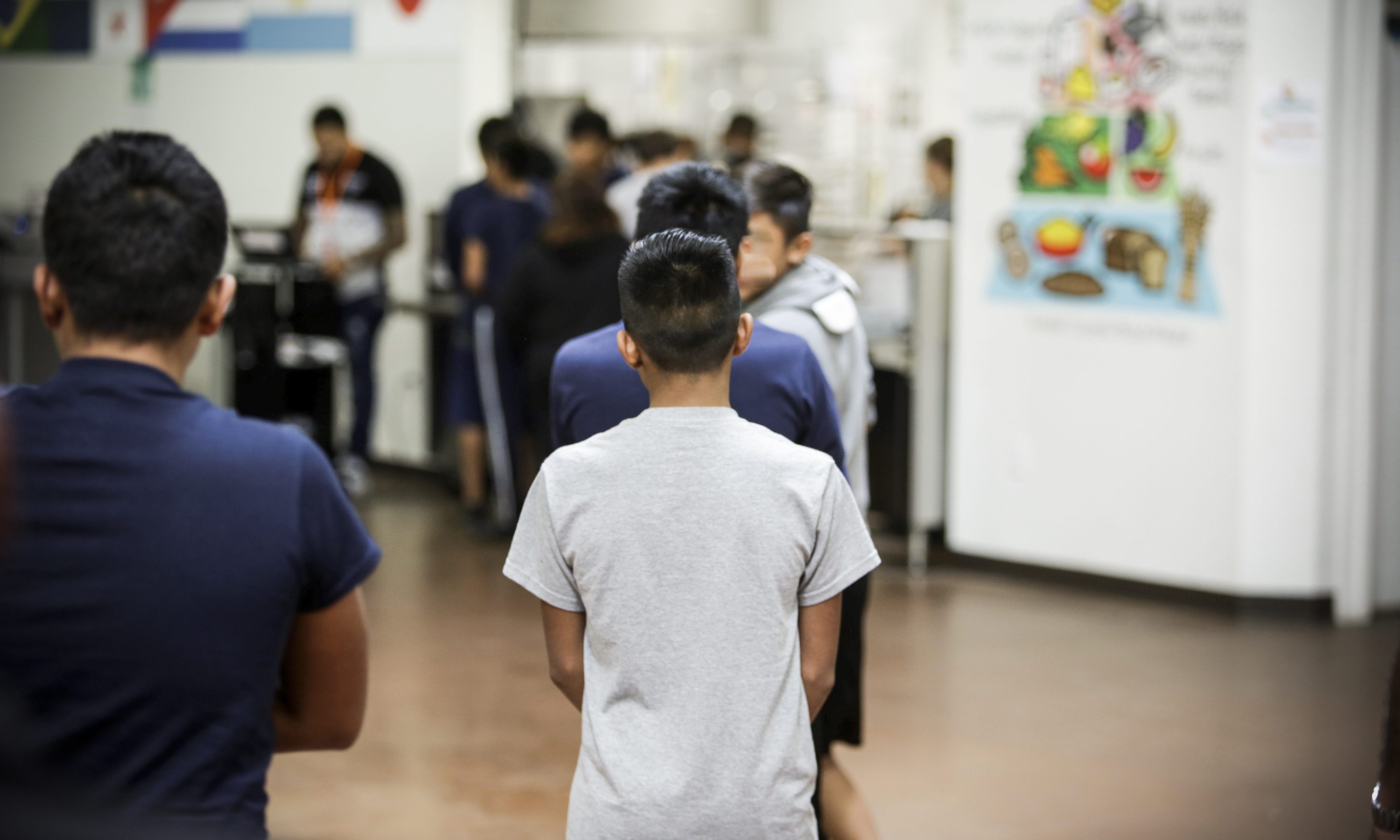 A lawsuit filed by the Montgomery-based Southern Poverty Law Center alleges that the Trump administration has weaponized the Office of Refugee Resettlement and is using detained immigrant children as "bait" to arrest possible sponsors and, in the process, is keeping kids in shelters for prolonged periods of time.
There are at least 10,000 children who arrived in the country illegally being held in government custody.
The SPLC filed the class-action lawsuit Tuesday against the administration on behalf of the children who are currently being held in as many as 100 detention centers across the country. It accuses the administration of baiting family members to come forward to take migrant children into their homes, and if they're undocumented, agents arrest the sponsors.
So far, the lawsuit cites data that 170 sponsors — the majority of whom had no criminal record — have been arrested after coming forward to take unaccompanied children.
It includes a litany of accounts of migrant children detained for months on end at detention facilities — some of them high-security facilities — as they await a delayed process to be completed.
There are at least four lawsuits filed since March. Some challenged the way the government has detained and confined children, and others are accusing the administration of ignoring federal court mandates to release the immigrant children, most of whom are seeking asylum.
One of the children, a 14-year-old girl listed just as M.C.L. in the lawsuit, fled from Mexico last fall after a group of men killed three of her uncles, broke into her home and threatened her at gunpoint.
She entered the U.S. on Nov. 6 and was kept in a jail-like facility in San Diego. Her mother, Reyna Luviano Vargas, lived in San Fernando, California, with her husband and two other daughters.
Within a week of her arrival, her mother submitted an application for sponsorship. In it, she told the Office of Refugee Resettlement that she had a 2015 insurance fraud offense for which she served jail time and probation.
The SPLC said federal caseworkers told the child she was being detained because her mother committed a crime, and she might be put up for adoption.
She is still being detained despite her own mother offering sponsorship.
Another child, a 14-year-old boy from Honduras, fled to escape threats to his life, the SPLC wrote in their lawsuit.
He was arrested by Customs and Border Protection and placed in a high-security detention facility. The boy's sister tried to sponsor the boy after he was bullied by older detainees.
But ORR requested the sister's household submit biographical information as a pre-condition of his release. Three months later, he wasn't. The family members feared that the information was being used for immigration enforcement. The SPLC says they were right — that the administration is using sponsors' information and the children's detention to arrest sponsors and keep minors detained.
"Complete the MOU (Memorandum of Understanding) between ICE and HHS to conduct background checks on sponsors of UACs and subsequently place them into removal proceedings as appropriate," a leaked memo shows.
The memo cites the potential deterrent effect of preventing individuals involved in human trafficking from coming forward to sponsor children.
The policy, the SPLC says, is an effort to arrest and remove possible sponsors who may be undocumented, and that it has led to fewer individuals coming forward on behalf of children in detention.
"If the president is really interested in taking on a crisis in regard to the immigration situation – this is one he has the power to solve, since his administration created it," said Mary Bauer, deputy legal director for the SPLC's Immigrant Justice Project. "We have over 10,000 children in custody right now because this administration is using them as bait. This deplorable, deliberate policy means that these children are languishing in detention for months at a time."
The lawsuit seeks the release of children who have sponsors available to take them into their homes and to reform this system that has resulted in prolonged detention for thousands of children around the nation.
Bauer said the actions are primarily the result of the ongoing cooperation between the ORR and Immigration and Customs Enforcement, which — along with family separation — is a deliberate strategy to deter vulnerable migrants from traveling to the U.S.
The SPLC said the scheme is laid out in internal documents provided by a whistleblower. Those were released last Thursday.
The documents show the policy is a part of the same strategy of family separation policy, and that the government knew it would result in fewer sponsors coming forward and children remaining in custody for longer periods of time.
"There would be a short term impact on HHS where sponsors may not take custody of their children in HHS facilities, requiring HHS to keep the UACs (unaccompanied minors) in custody longer," the leaked memo reads.
The number of detained children remains at incredibly high levels. In November, a government report said the number of detained children reached a record high of 14,000. They're spending on average two months in facilities.
The SPLC says that's in large part because of the crackdown on sponsors.
Inmate assault injures two St. Clair prison correctional officers
The assaults happened at approximately 7:30 p.m. and both officers were taken to a local hospital and treated for those non-life-threatening injuries.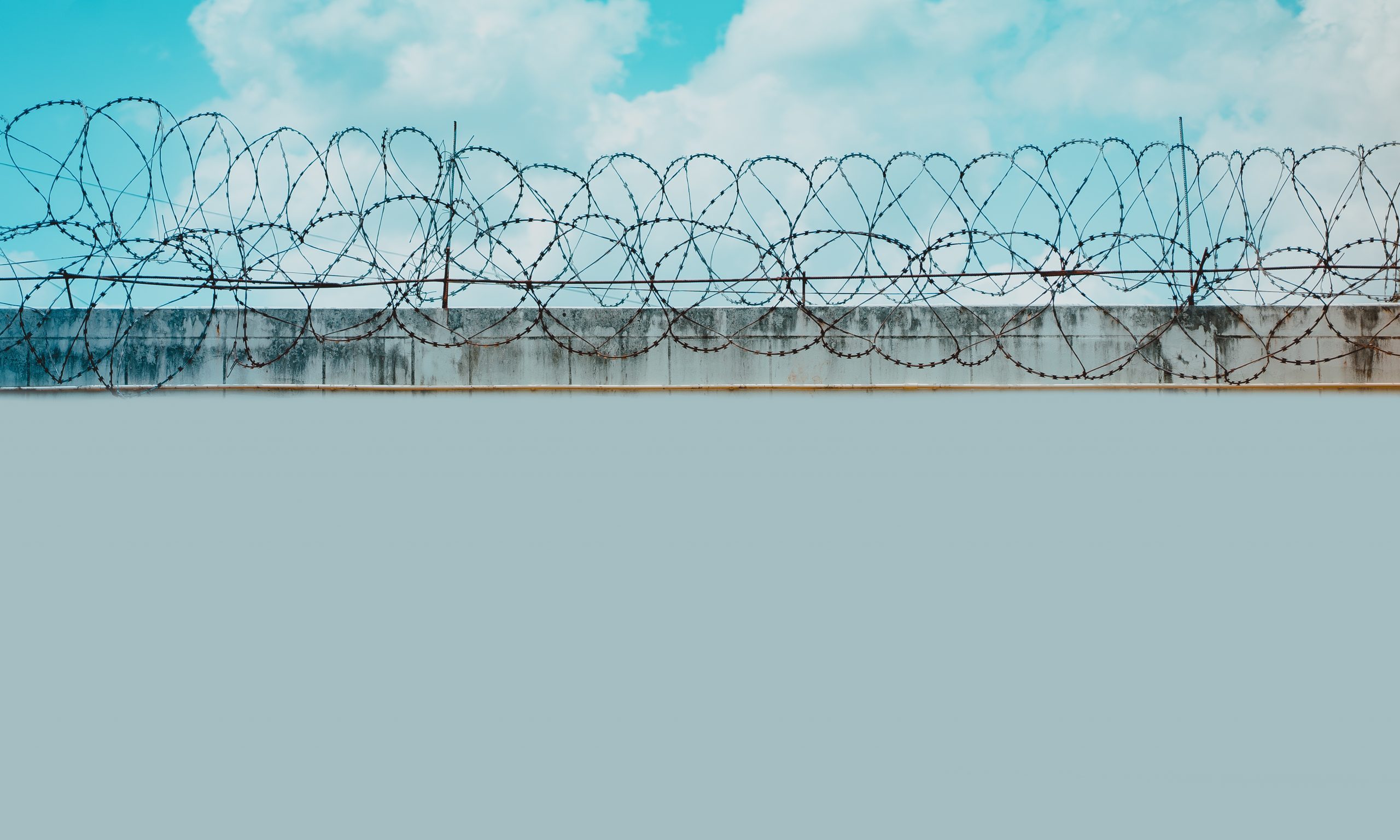 Two correctional officers at St. Clair Correctional Facility were injured in an inmate-on-officer assault on Monday, the Alabama Department of Corrections confirmed to APR.
Among the two officers who sustained non-life-threatening injuries was a basic correctional officer (BCO), a position created in May 2019, who are not Alabama Peace Officers Standards and Training Commission (APOST) certified and who have some limitations on working directly with inmates without correctional officers present.
The other officer injured was a full correctional officer, Alabama Department of Corrections spokeswoman Samantha Rose told APR in a message Friday. The assaults happened at approximately 7:30 p.m. and both officers were taken to a local hospital and treated for those non-life-threatening injuries and subsequently released, according to Rose.
"The ADOC condemns all violence in its facilities, and the actions taken by the inmate against ADOC staff are being thoroughly investigated," Rose said. "As the investigation into this incident is ongoing, we cannot provide additional detail at this time. More information will be available upon the conclusion of our investigation."
The ADOC created the new basic correctional officer position to bolster the state's woefully understaffed prisons. The creation of the position was also at the suggestion of experts ordered by a federal court to study the department's staffing problems, ADOC attorneys wrote to the court in a filing in 2019.
The ongoing lawsuit is over the state's handling of mental health in prisons.
The Southern Poverty Law Center and the Alabama Disability Advocacy Program filed the 2014 suit arguing the state was indifferent to the health of inmates dying by suicide in greater and greater numbers.
Attorneys for the plaintiffs in June argued that ADOC was far behind on the court-ordered hiring new additional officers. It has been more than two years since U.S. District Judge Myron Thompson ordered the Alabama Department of Corrections to hire an additional 2,000 correctional officers by 2022.
U.S. District Judge Myron Thompson in a previous opinion wrote that prison understaffing "has been a persistent, systemic problem that leaves many ADOC facilities incredibly dangerous and out of control."
"Taken together, ADOC's low correctional-staffing level, in the context of its severely overcrowded prisons, creates a substantial risk of serious harm to mentally ill prisoners, including continued pain and suffering, decompensation, self-injury, and suicide," Thompson's previous opinion continued.
The SPLC in court filings late last year expressed concern over the use of basic correctional officers in Alabama's overcrowded and understaffed prisons. ADOC attorneys have argued to the court, however, that BCO's are adequately trained to do their jobs and are needed for the department to hire the necessary number of officers per the court's timeline.
In a court filing on Thursday, attorneys for the plaintiffs asked the court not to again delay site visits to Alabama prisons by two experts who are tasked by the court to determine which positions should be filled by correctional officers and which by BCO's and which by another new position, called cubical correctional officers, who are to have no direct interaction with inmates.
Those visits were to begin in May, but both parties in the suit agree to wait due to the COVID-19 pandemic and the threat it posed to the experts, who are particularly vulnerable to the disease due to "age and other factors," according to court records.
Both parties again agreed to postpone those visits in June for those same reasons, those records show. ADOC seeks a third extension but attorneys for the plaintiffs argue that the experts can visit the prisons while keeping themselves, prison staff and inmates safe from harm of COVID-19 and that thousands of employees and contractors enter Alabama prisons daily.
The plaintiff's attorneys argue in the court filing that the expert guidance is needed because ADOC wishes to use BCO's and cubical correctional officers to comply with the court-ordered hiring of additional staff by Feb. 20, 2022.
"Ensuring adequate staffing is of upmost importance to address the constitutional violations underlying mental health care within ADOC," the plaintiffs' attorneys wrote to the court Thursday.
ADOC in May was employing 494 BCO's, a 57 percent increase in the number of BCO's employed in Oct. 2019, according to ADOC's staffing numbers. The number of correctional officers working in Alabama prisons fell by two percent during that time, dropping from 1,319 to 1,287.