Opinion | A prison solution that is both fiscally responsible and effective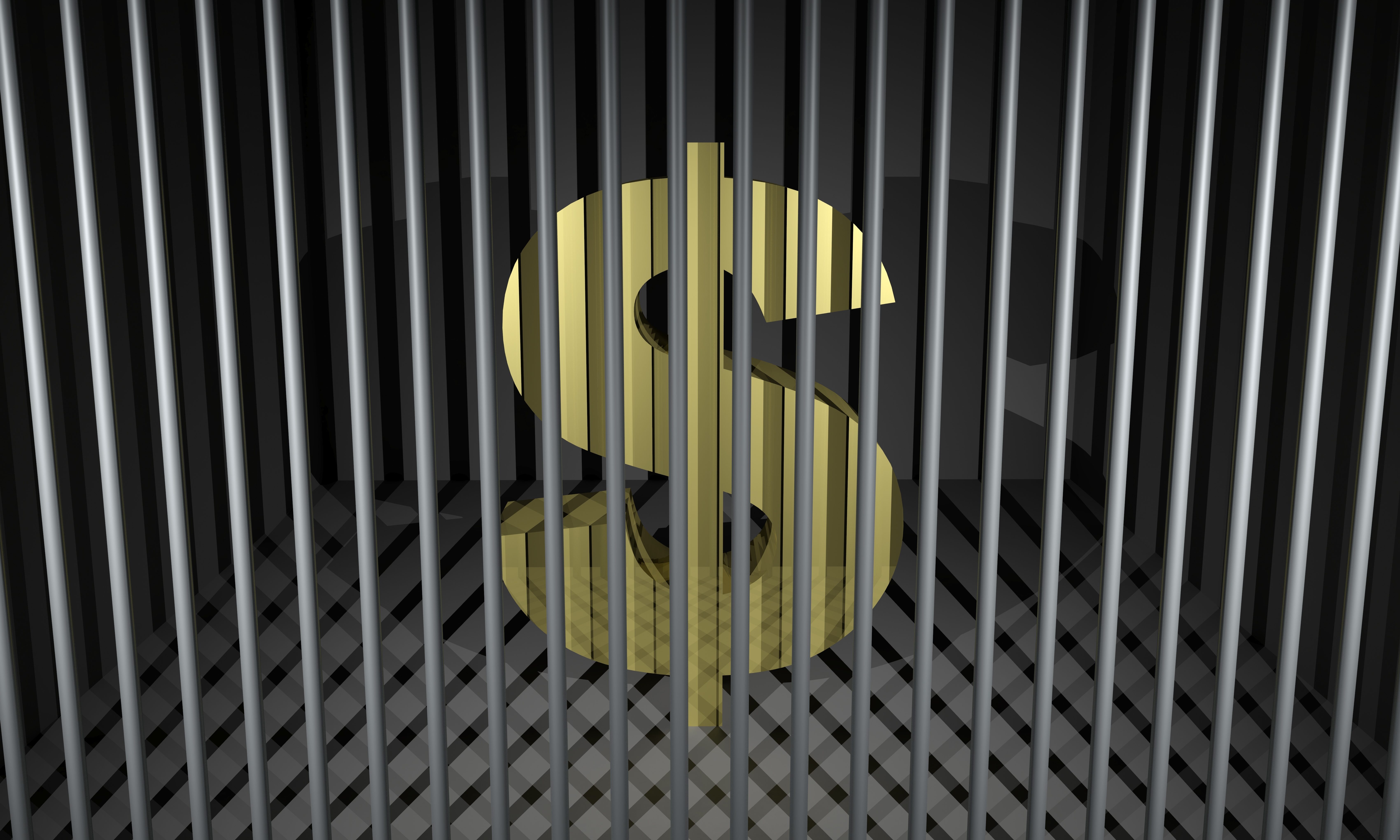 Last week in Gov. Kay Ivey's inaugural address, she said, "the status of our corrections system is an Alabama problem that must be solved by an Alabama solution." It is high time we seriously take on the crisis within corrections in a way that makes sense for our citizens and state.
Alabama needs to build new prisons. I don't think that anyone can dispute that at this point. Our prisons are old, overcrowded, dilapidated, impossible to secure, dangerous to work in, and create horrible conditions for the prisoners. Honestly, as with most things in Alabama, our neglect has created this crisis. Our prisons are half-staffed, state employees that work in them are underpaid, overworked and quite frankly at risk, we have had 11 prisoners commit suicide within the last 12 months and we are currently in the midst of a lawsuit dealing with the conditions in them that we are losing. On top of all this, we are told we do not have the money to adequately address the problems. So, what do we do about it?
Former Gov. Bentley proposed a plan that would have required the to state to borrow $800 million to build four mega prisons across the state. Financing that $800 million would have increased that cost to about a $1.5 billion over the life of the deal that would have been paid out of the State's General Fund for about 30-35 years at about $50 million per year until it was paid off. To cover the $50 million, the Department of Corrections estimated that closing old facilities all over the state would save enough money to cover the debt payment. While that is dubious at best, it was what was offered to help sell the plan. Since closing facilities would cost areas of the state jobs and have a negative impact on their local economy, legislators representing those areas rejected the plan ultimately killing it. Needless to say, getting a plan through the Legislature is going to be hard — not impossible, but extremely hard. However, shouldn't spending billions of taxpayer dollars and putting us on the hook for decades to come be extremely hard to do? I certainly think so.
Well, considering that getting a bill though the Legislature is difficult, there is a new scheme being floated. What's being proposed now is signing a lease agreement with a private corporation to build the prisons for us. As it stands, the private company would build three mega prisons for more money than was estimated just a few years ago. Conveniently, because it would be a lease agreement, it wouldn't have to be approved by the Legislature. Instead, the Legislature would be required to pay for it but wouldn't have any say in how it is done. Also, because of the nature of the agreement, it could be done without having to be publicly bid. That's right. A few billion dollars handed to a private contractor through a no-bid lease agreement.
I'm telling you, in my 12 years in the Alabama Legislature, this is quite possibly one of the worst ideas and most egregious attempts to circumvent the legislative process I've ever seen.
First, it makes absolutely no financial sense. If we borrowed the money through a state bond, the interest or finance charges would not only be significantly lower but it would also be tax-free. On the other hand, doing this deal through a private company would not only require us to pay a significantly higher interest rate but the state would also have to pay the taxes as well. So, over the life of the deal we are talking about a difference of millions or maybe even billions of dollars between the two options. To put it bluntly, it's like a person with pretty good credit going to get a payday loan instead of borrowing money from a bank. Does that sound like a good idea to you? Well, unfortunately it only gets worse.
To avoid having to deal with the Legislature, the new prisons can't be built on state property. Therefore, the private company would have to purchase land in the state for the new mega-prisons. Do you think that they are just going to eat those costs or pass them on to us? So, to avoid the Legislature, lets sink a few more million dollars into the deal. Getting worse right? Well, there's more.
The state of Alabama can only sign one-year leases. Therefore, a new lease would have to be negotiated with the private company every year. Being that the private company is in this business to make money, what do you think they are going to do at the beginning of every year if they aren't making enough profit? You guessed it. It's time to renegotiate. Once we get to the point where we have nowhere else to put our prisoners because we have closed our facilities and we are completely dependent upon them, we will have no leverage to negotiate.
The cost of this lease agreement will likely increase EVERY YEAR, and they will effectively set the terms. This appropriation out of the State's General Fund will never go down and will start at probably $60 to $70 million a year on top of the current cost it takes to fund the Department of Corrections. Keep in my mind, the DOC's current plan does not include a new facility for women, which is desperately needed. At this point, there is no way to predict how much money the State of Alabama will be paying to incarcerate its citizens. It will be safe to assume Alabama will be spending just as much on prisons as we do Medicaid. That's right. Eventually, ALABAMA WILL BE SPENDING JUST AS MUCH MONEY ON INCARCERATING ITS CITIZENS AS IT DOES TO KEEP THEM HEALTHY. Let that sink in for a moment.
This scheme is a horrible idea and deal any way you look at it. There is even a way to make this a no bid lease agreement if DOC wants to not only skip the Legislature but also the public bidding process, as well. I get it, though. It's hard to get things through the Legislature. But honestly, shouldn't it be? I mean we are potentially spending billions of taxpayer dollars.
Option A, which is a state bond that is a fixed, determinable amount of taxpayer money, is significantly cheaper than Option B, which is essentially handing our prison system over to a private company with a blank check for generations to come. I think the answer here is pretty obvious.
Gov. Ivey is right to take on our corrections crisis, but putting our taxpayers on the hook for untold billions for generations to an out-of-state corporation is far from an Alabama solution, nor one that makes any sense.
If Gov. Ivey is serious about addressing the problem with a solution that makes sense for our state, she should call a Special Session for prisons, and working together, we should create an Alabama solution that is both fiscally responsible and effective. There can be no Alabama solution without working with the people that Alabama elected to help resolve this problem. The price tag on failure is too high to not work through the Legislative process.
Rep. Chris England serves on the House Judiciary Committee and as Caucus Chair for the Alabama House Democratic Caucus.
Opinion | On the Nov. 3 ballot, vote "no" on proposed Amendment 1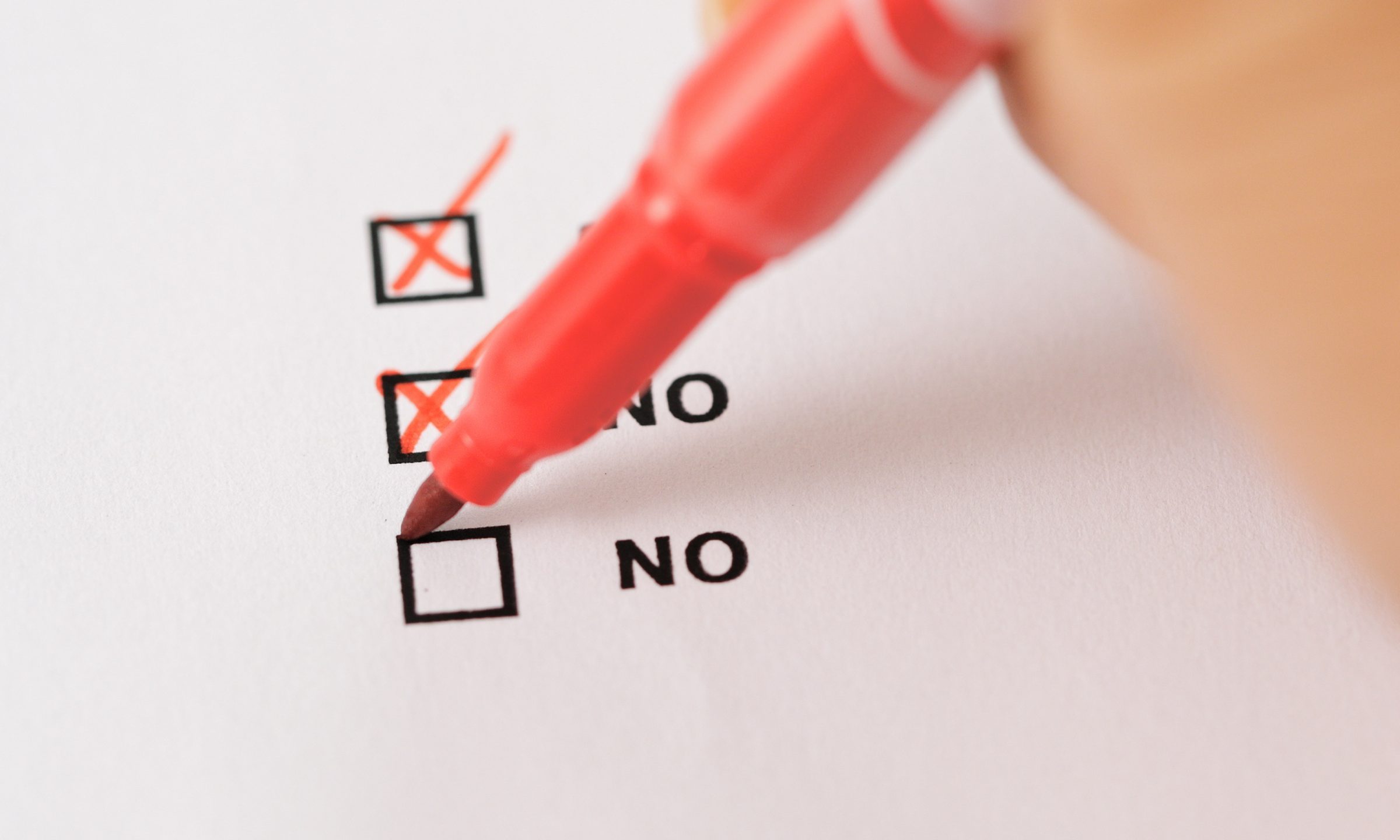 On Nov. 3, 2020, all Alabama voters should vote "no" on proposed Amendment 1. Vote no on Amendment 1 because it could allow state law changes to disenfranchise citizens whom the Legislature does not want to vote. Because Amendment 1 has no practical purpose and because it opens the door to mischief, all voters are urged to vote no.
Currently, the Alabama Constitution provides that "Every citizen of the United States…" has the right to vote in the county where the voter resides. Amendment 1 would delete the word "every" before citizen and replace it with "only a" citizen.
In Alabama, the only United States citizens who cannot vote today are most citizens who have been convicted of a felony of moral turpitude. These felonies are specifically identified in Ala. Code 17-3-30.1.
Without Amendment 1, the Alabama Constitution now says who can vote: every citizen. If voters approve Amendment 1, the Alabama Constitution would only identify a group who cannot vote. With Amendment 1, we, the citizens of the United States in Alabama, thus would lose the state constitutional protection of our voting rights.
In Alabama, no individual who is not a United States citizens can vote in a governmental election. So, Amendment 1 has no impact on non-citizens in Alabama.
Perhaps the purpose of Amendment 1 could be to drive voter turnout of those who mistakenly fear non-citizens can vote. The only other purpose for Amendment 1 would be allowing future Alabama state legislation to disenfranchise groups of Alabama citizens whom a majority of the legislature does not want to vote.
In 2020, the ballots in Florida and Colorado have similar amendments on the ballots. As in Alabama, Citizens Voters, Inc., claims it is responsible for putting these amendments on the ballots in those states. While Citizens Voters' name sounds like it is a good nonprofit, as a 501(c)(4), it has secret political donors. One cannot know who funds Citizen Voters and thus who is behind pushing these amendments with more than $8 million in dark money.
According to Citizen Voter's website, the stated reason for Amendment 1 is that some cities in several other states allow non-citizens to vote. My understanding is that such measures are rare and only apply to voting for local school boards.
And why would a local government's deciding that non-citizens can vote for local school boards be a state constitutional problem? Isn't the good government practice to allow local control of local issues? And again, this issue does not even exist in Alabama.
The bigger question, which makes Amendment 1's danger plain to see, is why eliminate the language protecting "every" citizen's right to vote? For example, Amendment 1 could have proposed "Every citizen and only a citizen" instead of deleting "every" when adding "only a" citizen. Why not leave the "every" citizen language in the Alabama Constitution?
Amendment 1 could allow Alabama new state legislation to disenfranchise some Alabama citizens. Such a change would probably violate federal law. But Alabama has often had voting laws that violated federal law until a lawsuit forced the state of Alabama not to enforce the illegal state voting law.  
The most recent similar law in Alabama might be 2011's HB56, the anti-immigrant law. Both HB56 and Amendment 1 are Alabama state laws that out-of-state interests pushed on us. And HB56 has been largely blocked by federal courts after expensive lawsuits.
Alabama's Nov. 3, 2020, ballot will have six constitutional amendments. On almost all ballots, Amendment 1 will be at the bottom right on the first page (front) of the ballot or will be at the top left on the second page (back) of the ballot.
Let's keep in our state constitution our protection of every voters' right to vote.
Based on Amendment 1's having no practical benefit and its opening many opportunities for mischief, all Alabama voters are strongly urged to vote "no" on Amendment 1.