Shelby votes for Trump-backed bill to end government shutdown
U.S. Sen. Richard Shelby, R-Alabama, spoke on the Senate floor prior to a procedural vote on the End the Shutdown and Secure the Border Act, which would have provided money for President Donald Trump's proposed wall along the U.S.-Mexico border.
Shelby urged the senators "to come together" and "put the bitterness aside."
The bill was a comprehensive appropriations package containing the remaining seven fiscal year 2019 bills, full funding of the president's border security priorities, a disaster supplemental and a host of "bipartisan immigration reforms."
Trump has pushed for the proposal, which he outlined last weekend and is the product of ongoing negotiations to reopen the government.
"Just a few months ago, we stood here on the Senate floor celebrating the progress we had made together in the appropriations process," Shelby said. "We were all tired of lurching from crisis to crisis amid partisan bickering. Both sides resolved to put aside partisan differences and work together for the good of the American people, and it worked. Together, we funded 75 percent of the government on time. While we would have preferred 100 percent, it was considerably more progress than we had made in decades. Yet we find ourselves here today, more than a month into the longest shutdown in American history. It is enough to give you whiplash."
Shelby said funding the remaining 25 percent of the government is the task.
"Homeland Security – border security – is the linchpin," he said. "Are our differences really as insurmountable as they seem? They should not be, and here is why. Last May, the Appropriations Committee considered the fiscal year 2019 Homeland Security bill. That bill included money for a physical barrier at the Southern border. In fact, it included an increase in funding over the fiscal year 2018 level for a physical barrier. Our Democratic colleagues made no attempt to strike this funding, just as Republicans made no effort to strike funding for Democratic priorities in the bill. And the bill passed with overwhelming bipartisan support, a vote of 26 – 5. There were no fireworks or histrionics in the hearing room that day. There was no discussion of delaying the Homeland Security bill until the rest of the federal government was funded."
"The committee simply decided together on a bipartisan basis to increase funding for a project that Congress had funded the previous year," Shelby explained. "The fireworks and calls for delayed consideration came later."
"It boggles the mind how we have returned so quickly to standoff mode – to a zero-sum mentality after making so much progress together," Shelby stated. "It is particularly perplexing considering bipartisan support is exactly what underpinned the very thing that now divides us so bitterly. Just a few months ago, funding for a physical barrier at the Southern border was part of a bipartisan deal. And now, we can't even discuss it. That was then; I understand. But where do we go from here? Who is offering real solutions – comprehensive solutions – to end this impasse?"
"The president, for his part, has proposed a serious and reasonable compromise – a comprehensive solution," Shelby said. "I commend him for that. He is doing what the American people expect: showing a willingness to work together, to find common ground. I encourage my Democratic colleagues to reciprocate."
"If this proposal is unacceptable, I ask my colleagues on the other side to put something on the table that could help move us off the dime," Shelby asked. "Work with us – propose a comprehensive solution to get us moving in the right direction. But simply saying no – demanding that we deal with border security later — just won't do. If not now, when? When will be the time to secure the border? What good will more time, more talking do? The American people have been promised that border security will come later since the Simpson-Mazzoli amnesty in 1986. That is why I voted against it as a member of the House. And look at where we are today – still waiting, still talking. The drug smuggling, the human trafficking, the chaos – it's a real crisis. We know what must be done. Let's come together, put the bitterness behind us and do what is right for the American people: end the shutdown and secure the border."
Sen. Doug Jones, D-Alabama, voted against the Trump compromise. Democrats have said they want to negotiate about border security only after the government is reopened. Jones did vote for Republican-backed legislation in December that would have kept the government open. Shelby is the chairman of the Senate Appropriations Committee, which supported that initial bipartisan legislation in December. Instead of agreeing to the bill, Trump signaled he would veto the measure, so it ended up dying in the House.
Alabama Republican Party Chairman Terry Lathan said it was disappointing that Jones voted against the compromise bill to reopen the government.
"It is extremely disappointing to see Sen. Doug Jones vote no to end the government shutdown and secure our borders," Lathan said. "This bill, proposed by Sen. Shelby and endorsed by President Trump, allowed both Democrats and Republicans to find agreement in their ultimate goals."
She said Alabamians want the nation safe through strong borders.
 "In voting no for all of us, Sen. Jones is bypassing the interests of the people he was elected to serve — especially when he says folks need to 'compromise,'" Lathan said. "Senator Jones is showing he has no intentions of practicing what he preaches with his no vote for our state. We are grateful for Sen. Shelby's leadership in introducing this bill and earnestly working to end the government shutdown. Doug Jones' days in the U.S. Senate are numbered. Alabamians are ready to vote in 2020 to see a Republican represent their values. On this, we will not compromise."
The partial government shutdown continues. Almost 800,000 government workers have not been paid in nearly six weeks. and 420,000 have had to work anyway.
Print this piece
Doug Jones: Anniston could still be called upon to treat coronavirus patients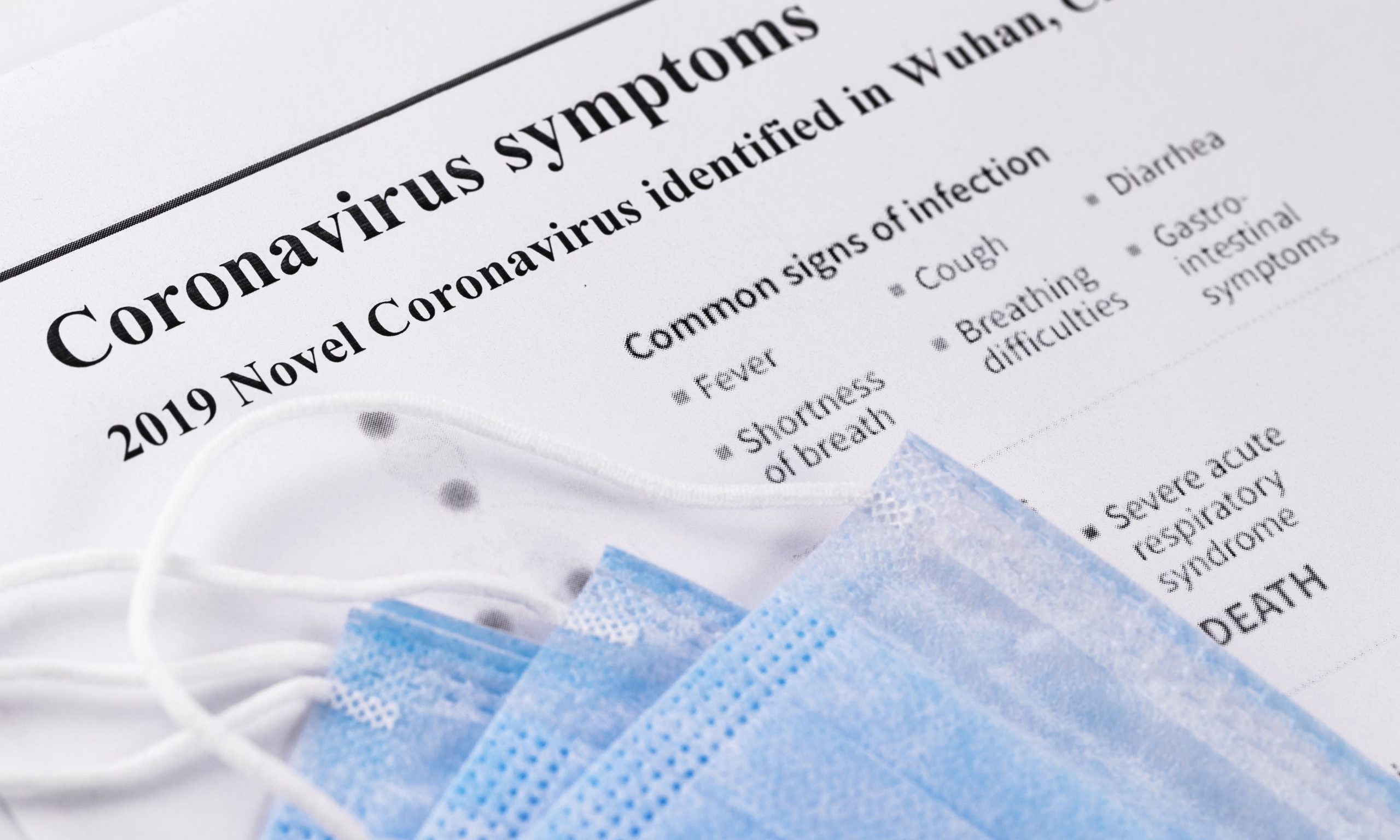 U.S. Sen. Doug Jones issued a statement Monday about the possibility of coronavirus patients being transported to and housed at the Center for Domestic Preparedness in Anniston, Alabama.
"Over the weekend, my staff and I participated in briefings regarding the announcement that Americans from the Diamond Princess cruise ship who tested positive for the coronavirus might be transported to and housed at the Center for Domestic Preparedness (CDP) in Anniston, Alabama," Jones said. "We were advised that the announcement on Saturday regarding the CDP was premature, and although the CDP is one of a number of contingency sites, at this time, the multi-agency plan anticipates using other sites first."
"It is my understanding that this information is being provided to officials in Anniston, and the folks at the CDP have been told that if their facility is needed in the future, adequate notice and details will be provided," Jones continued. "I urge the Department of Health and Human Services, the Department of Homeland Security, and the Centers for Disease Control to do all they can to provide the best care possible for those who must endure quarantine and those who are suffering from this virus."
"My first priority is to protect the people of Alabama, and I have the utmost confidence that, if called upon, the unmatched professionals at the CDP will rise to the occasion," Jones stated. "I urge the Administration to continue to keep Congress and the American people informed about their response to this virus and their efforts to prevent any further infections in the United States. We will continue to monitor this evolving situation with hope and compassion for all affected."
The Calhoun County Commission has announced plans to sue to prevent the City of Anniston from being used to house infected virus patients. They are arguing that while the CDP is used for training purposes, it is not equipped to deal with providing medical care for potentially dozens of people needing serious medical treatment in a quarantine situation.
According to the CDC (Centers for Disease Control and Prevention), Coronaviruses are a common family of viruses that is found throughout much of the animal kingdom. This strain of the virus appears to have originated among bats, which are eaten by the Chinese. The virus appears to have crossed species and was first identified in China's Wuhan City in Hubei Province. Researchers are referring to the disease caused by this strain COVID-19.
As of Monday there have been 80,154 COVID-19 diagnosed cases. 27,591 of those have recovered and been released from medical care. 2,701 people have died from this. Most of the deaths have been in China; but the death toll now includes twelve in Iran, nine in South Korea, seven in Italy, two in Hong Kong, as well as one death each in the Philippines, France, Japan, and Taiwan. This leaves 49,762 active cases of the illness. Of these currently Infected patients, 40,547 (81%) have mild conditions. 9,215 (19%) are currently in serious or critical condition.
There are 691 cases of COVID-19 that have been diagnosed among the passengers and crew of the Diamond Princess. Four of these have already died. 35 of these are in serious or critical condition. Only ten are totally recovered from their illness. Only a portion of the passengers were Americans.
To this point, there are only 53 diagnosed cases of COVID-19 in the United States, but that is up from 35 on Sunday. There have been no deaths yet, but six of these are in serious or critical condition. The stock market was down more than one thousand points on Monday due to fears that the coronavirus is going to negatively impact global trade, particularly the flow of manufactured goods coming out of China, the world's second-largest economy. The outbreak in South Korea is particularly alarming for Alabamians given our close trade ties with the country, particularly with Hyundai having a manufacturing plant in Montgomery.
For more about the possible coronavirus pandemic, click here.
Print this piece