Terry Lathan running for third term as ALGOP chair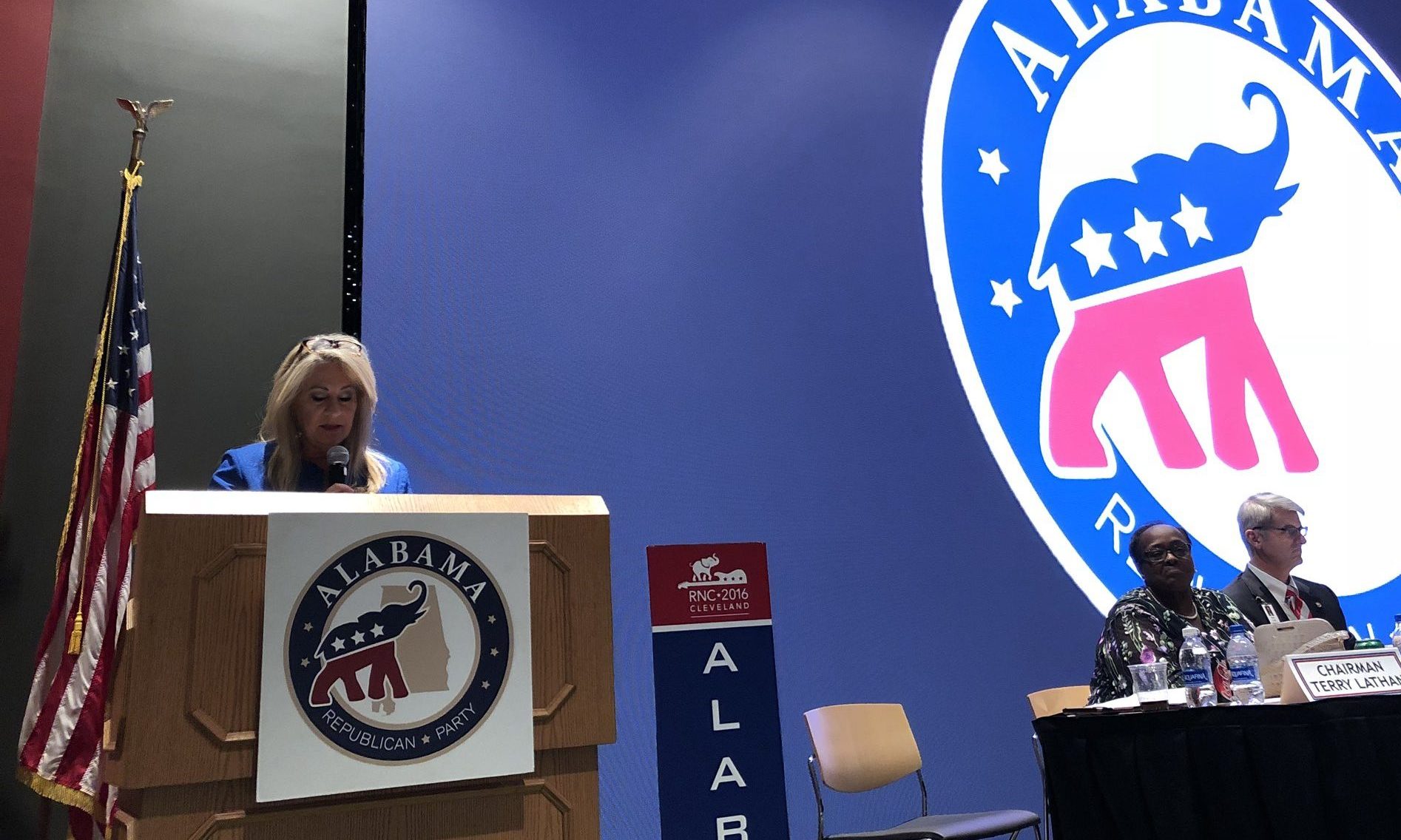 Alabama Republican Party Chairman Terry Lathan has announced her campaign to seek a third term as ALGOP chair.
"It is with humility and excitement that I announce I am running for a third term as chairman of the Alabama Republican Party," Lathan said. "It has been a true honor and privilege to serve the ALGOP as state chair. During the four years I have been chairman, we have seen historic gains electing Republicans."
Lathan emphasized her record of winning.
"We have much to celebrate," Lathan said. "Here are a few showcase items that I am exceptionally proud to highlight as I worked with our team to many successful wins in the 2018 election."
Lathan cited a number of electoral achievements for the GOP in recent years.
She claimed partial responsibility for Republicans' 2018 general election wins, the statewide officer sweep and Republicans' gain of additional seats in the Alabama legislature.
She also cited the "devastating defeat" of the so-called "Blue Wave" in Alabama.
The party raised over $1.188 million that fully funded their campaign plan and annual party needs, she said.
"After 42 years as a GOP volunteer, I still stand on our party's platform, values and foundation of conservative beliefs," Lathan said. "That will never change. Elected officials, opinions and situations may change, but my lifelong commitment to Republican principles will never yield."
She pointed to other achievements, too, including "funding and executing a seamless successful 2018 general election plan," defending and growing GOP seats in 29 counties that had head-to-head races with Democrats and maintaining an aggressive, year-round social media footprint to push party messaging.
"In 2018, I was honored to be asked to co-chair the Alliance for a Pro-Life Alabama statewide campaign to help pass 'Amendment 2' as a constitutional amendment," Lathan continued. "I was also chosen as one of Alabama's 50 Most Powerful and Influential Leaders by Yellowhammer News as well as humbled to receive recognition on their 2018 Alabama Women of Influence list. No matter what title or recognition I receive, I will always represent our party with humility, uphold our principles and vehemently fight for President (Donald) Trump's policies that have made our nation stronger."
Terry Lathan is a native of Mobile, Alabama, where she lives with her husband, Jerry Lathan. The Lathans have two adult children. Lathan is a former public school teacher. She has over 40 years of experience as a Republican volunteer.
"I will continue to reject the perception that politics gives people a 'free pass' to lower the bar of integrity and am determined that it is raised for all who serve in the public arena," Lathan said. "Service in the political realm should demand the highest standard of behavior and principles. Perfection is not attainable, but personal behavior choices and honorable actions are."
Lathan is the longest serving female ALGOP state chairman and, if re-elected, will be the longest serving chair since 1985.
Lathan was first elected in 2015, defeating former state Rep. Mary Sue McClurkin, R-Indian Springs. Former state Sen. Bill Armistead was chairman from 2011 to 2015.
Other notable former Alabama Republican Party chairs include Former House Speaker Mike Hubbard, former Public Service Commission President Twinkle Andress Cavanaugh, Marty Connors, the late Wynton Blount II, Jeff Sessions and John Grenier.
Some GOP insiders are privately urging Lathan to run for the 1st Congressional District if incumbent U.S. Rep. Bradley Byrne, R-Alabama, leaves the House to run for U.S. Senate.
The 550-member Alabama Republican Party Executive Committee will elect new party officers at their biannual meeting at the Sheraton Hotel in Birmingham on Feb. 23.
Voting rights activist calls for federal Department of Democracy
LaTosha Brown, a Selma native who co-founded Black Voters Matter, issued a statement saying that it is time to reimagine American democracy.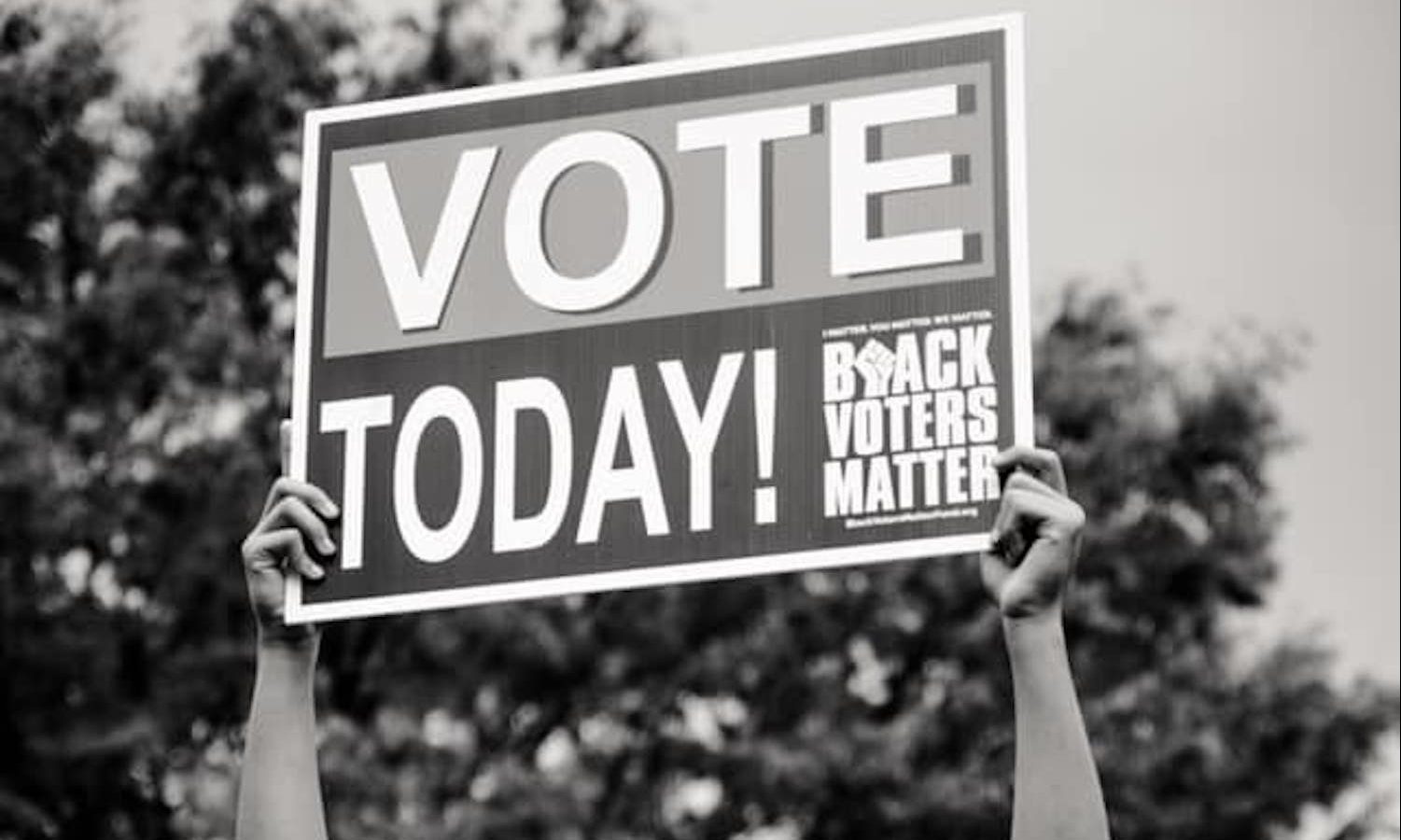 The co-founder of an organization that is working to mobilize Black voters in Alabama and elsewhere used the 55th anniversary of the Voting Rights Act on Thursday to call for a new federal agency to protect voting rights nationwide.
LaTosha Brown, a Selma native who co-founded Black Voters Matter, issued a statement saying that it is time to reimagine American democracy.
"The Voting Rights Act should be reinstated, but only as a temporary measure. I want and deserve better, as do more than 300 million of my fellow Americans," Brown said.
The U.S. Supreme Court invalidated a key provision of the law in a 5-4 ruling in 2013, eliminating federal oversight that required jurisdictions with a history of discrimination to get approval before they changed voting rules.
"To ensure that the Voter's Bill of Rights is enforced, we need a federal agency at the cabinet level, just like the Department of Defense," Brown said. "A Department of Democracy would actively look at the patchwork of election systems across the 50 states and territories. With federal oversight, our nation can finally fix the lack of state accountability that currently prevails for failure to ensure our democratic right to vote."
She cited excessively long lines, poll site closings and voter ID laws in the recent primaries in Wisconsin, Georgia, Kentucky and Texas as voter suppression techniques that disproportionately affect Black and other communities of color.
Brown said that the July 17 passing of Rep. John Lewis, who was nearly killed marching for voting rights in Selma in 1965, has amplified calls for the Voting Rights Act to be strengthened. That's the right direction, she said, but it isn't enough.
"History happens in cycles, and we are in a particularly intense one. We have been fighting for the soul of democracy, kicking and screaming and marching and protesting its erosion for decades," Brown said.