Brooks announces key committee assignments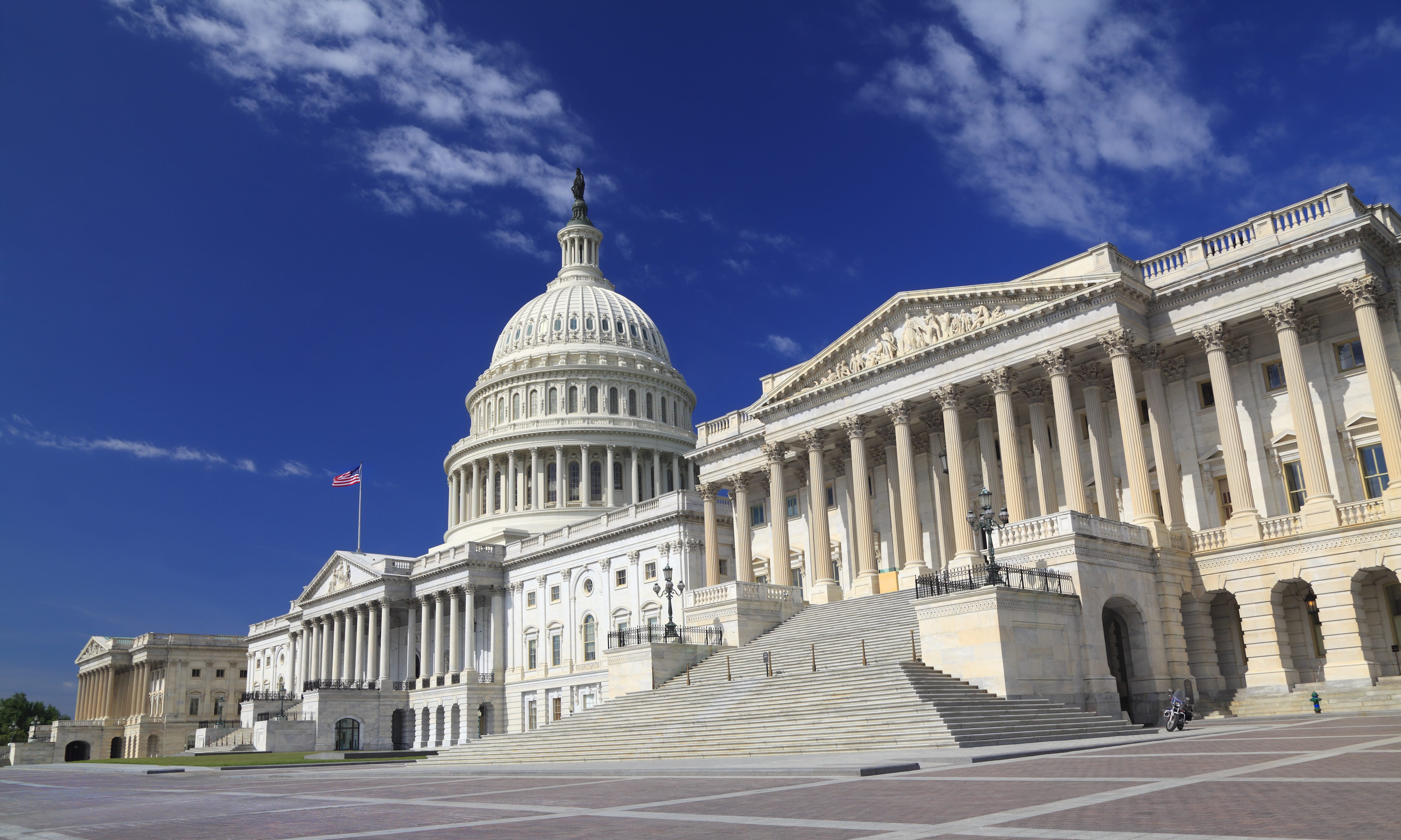 U.S. Rep. Mo Brooks, R-Huntsville, announced Friday that he has been reappointed in the 116th Congress to the influential Science, Space, and Technology Committee, which has jurisdiction over all NASA programs. Brooks' seniority improves to number two out of fifteen Republican members on the Science, Space and Technology Committee.
"I am pleased to be chosen to continue on the influential Science, Space, and Technology Committee despite cuts to Republican membership because of the move from majority to minority status," Rep. Brooks said. "I look forward to working with my fellow committee members to advance America's preeminence in space and protect and promote the Marshall Space Flight Center's role in scientific advancements."
"According to NASA, Marshall Space Flight Center is directly or indirectly responsible for more than 24,500 Tennessee Valley jobs that contribute roughly $82 million in state and local taxes," Rep. Brooks said. "Some of the most committed engineers, scientists, and technology professionals in the nation reside in the Tennessee Valley and play an essential role in the advancement of space exploration and discovery. I am proud to again serve on the Science, Space, and Technology Committee where I can support their outstanding work."
House Science, Space, and Technology Subcommittee assignments will be announced in the coming weeks.
Brooks also announced that he will again serve on the highly influential House Armed Services Committee. Congressman Brooks has served on the Armed Services committee since taking office in 2011.
Among Republican members of the Armed Services committee, Brooks' seniority improves to number sixteen out of twenty-six. Brooks' seniority among the full committee membership has yet to be determined, but it is expected to improve, as well.
"The military side of Redstone Arsenal employs roughly 30,000 Tennessee Valley residents," Rep. Brooks said. "In light of the dramatic cut in Republicans on the Armed Services Committee (as we moved from majority to minority status), I am pleased my Republican colleagues chose me to continue serving on Armed Services, where my growing seniority empowers me to better protect America's national security and promote Redstone Arsenal's role in providing that security."
"The Tennessee Valley is experiencing rapid economic growth in large part because of Redstone Arsenal's reputation as a center of excellence," Brooks said. "Quite frankly, we often do what no one else in the world can do. Recognizing this, I again successfully competed for a position on Armed Service, which annually produces the National Defense Authorization Act, the primary mechanism whereby Congress authorizes Department of Defense programs."
Brooks represents the 5th Congressional District of Alabama.
Ainsworth returns to work after testing positive for COVID
Ainsworth's office on Sept. 21 announced he had tested positive earlier that week, having been tested after someone in his Sunday school class tested positive for the disease. 
Alabama Lt. Gov. Will Ainsworth on Wednesday announced that he was returning to work that day and had met public health requirements for quarantining after testing positive for COVID-19 some time last week.
Ainsworth's office on Sept. 21 announced he had tested positive earlier that week, having been tested after someone in his Sunday school class tested positive for the disease. 
"While many have battled with coronavirus, my symptoms never progressed beyond some mild congestion that I usually experience with seasonal allergies," Ainsworth said in a statement. "During the quarantine period, I participated in several Zoom calls, caught up on some office work, spent some quality time with my family, and completed a number of overdue projects on my farm."
Members of Ainsworth's staff who were in close contact with him haven't tested positive for COVID-19 but will remain in quarantine for a full 14-day period as a precaution, according to a press release from Ainsworth's office Wednesday. 
"Ainsworth once again urges all Alabamians to practice personal responsibility, which may include wearing masks, maintaining social distancing whenever possible, and taking other precautions to lessen chances of exposure to COVID-19," the press release states.
Ainsworth still disagrees with Gov. Kay Ivey's statewide mask mandate, he said. According to the release, he considers such orders "a one-size-fits-all governmental overreach that erodes basic freedoms and liberties while removing an individual's right to make their own health-related choices." 
The wearing of cloth or medical masks has been proven to inhibit the spread of COVID-19 and the more people who wear masks, the better. While not perfect, masks limit the spread of respiratory droplets that may contain infectious virus shed from the nose and mouth of the mask wearer.
It is possible — even likely — for symptomatic, pre-symptomatic and mildly symptomatic people to spread the virus. That's why it's important to wear a mask even when you're not sick.
Cloth masks offer only minimal protection from others who are not masked, meaning that masks are not simply a matter of personal safety but safety of others. Masks are also only effective when worn over both the mouth and the nose. [Here's a guide on how to wear masks properly.]
Dr. Deborah Birx, coordinator of the White House's coronavirus task force, told Ivey after she announced the statewide mask order that it was a "brilliant" idea. The order has been credited by Alabama infectious disease experts as having dramatically reduced the number of cases, hospitalizations and deaths in the weeks after the order went into effect. 
Dr. Don Williamson, president of the Alabama Hospital Association, told APR on Tuesday that from personal observation he is seeing more people not wearing masks, or wearing them improperly, and said the state could dramatically reduce the risk of COVID-19 if the public regularly wore masks and wore them properly.
Hospitalizations of COVID-19 patients in Alabama on Monday crossed the 1,000 mark for the first time since Aug. 31 — a sign that Alabama may be headed for another peak in hospitalizations as the state prepares for winter and flu season.