Roby tours tornado-ravaged Wetumpka
Rep. Martha Roby, R-Alabama, said Friday her thoughts are with all those impacted by the tornado in Elmore County on Saturday.
"I was on the ground in Wetumpka yesterday to visit with residents and local leaders, and I assured them that my office stands ready to assist in whatever ways we are able," Roby said. "As we await further details about the full scale of damages, I will be praying for those who have been hurt by this disaster."
On Jan. 19, an EF-2 hit the city of Wetumpka in Elmore County inflicting significant damage. Almost miraculously, no lives were lost, and only minor injuries have been reported.
"The Monday following the tornado, I joined Gov. Kay Ivey and other local officials to spend time on the ground with those impacted," Roby said. "I had the opportunity to see the devastation firsthand, and it was heartbreaking to say the least. The beautiful, historic First Presbyterian Church was destroyed, and First Baptist Church of Wetumpka sustained terrible damage. The Wetumpka Police Station, senior citizens center and recreation center were also lost in the tornado. More than 35 homes and dozens of businesses were damaged or destroyed. Wetumpka and its residents are in the midst of determining the extent of damages and planning for what needs to be rebuilt, and we must do our very best to help however possible."
"I am deeply grateful to the local leaders and first responders who immediately jumped to action to begin securing the area and putting the pieces back together for the people who have lost so much," Roby continued. "During this very challenging time, it has also been encouraging to see the community come together and begin the rebuilding process like a family. Mere hours after the storm, the Elmore County Emergency Management Agency heard from more than 1,000 individuals who signed up to volunteer their time and resources to the clean-up efforts. "
If anyone is local and personally interested in helping out with clean-up in downtown Wetumpka or in Elmore County, they can contact the Elmore County EMA by calling 334-567-6451.
The Elmore County Commission and city of Wetumpka are asking that volunteers please call ahead and follow instructions to ensure proper coordination in order to maximize recovery efforts and resources.
Residents of Wetumpka or Elmore County who need non-emergency assistance related to the tornado should call 211 until further notice. Any emergency calls should still be directed to 911.
Economic developer Nicole Jones also toured the tornado-ravaged historic area and spoke with a representative from the Elmore County EMA, who stated they were thankful to have so much help from surrounding towns that they did not plan to take any additional volunteers that week.
"If you look for the blessing amidst the storm, I could not think of a better bicentennial moment than a community banding together for the common good," Jones said.
Call the Elmore County EMA with any damage reports.
"The family of First Presbyterian Church, Wetumpka wishes to thank everyone for the overwhelming expressions of love, care and concern for our congregation and historic sanctuary," said Jonathan Yarboro, the pastor of First Presbyterian Church.
Moving forward the church will be worshipping on Sundays at the Wetumpka Depot with worship services beginning at 11 a.m. Salvage work on the sanctuary began on Monday, Jan. 28. They promised to reclaim all reasonable materials for reuse. This is a tedious process, but they wish to reuse all they can and to make everything they cannot use themselves available to interested parties in the community.
"Thank you again for your prayers and support," Yarboro said. "Our historic sanctuary will be rebuilt as it was. The church at Bridge and Bridge will return as it has been since 1856. Be blessed and be a blessing."
Since 1950, there have been 149 tornados in Alabama in the month of January. The worst month for tornados in Alabama is April with 493. March is second with 277, followed by November with 278. There are fewer Alabama tornados in the summer months with 73 in June, 74 in August and 76 in July.
Governor: Alabama will get 1 million rapid antigen COVID-19 tests
The state is to receive the Abbott Laboratories BinaxNow rapid tests in phases over the next few months. The initial shipment is set to include approximately 96,000 tests.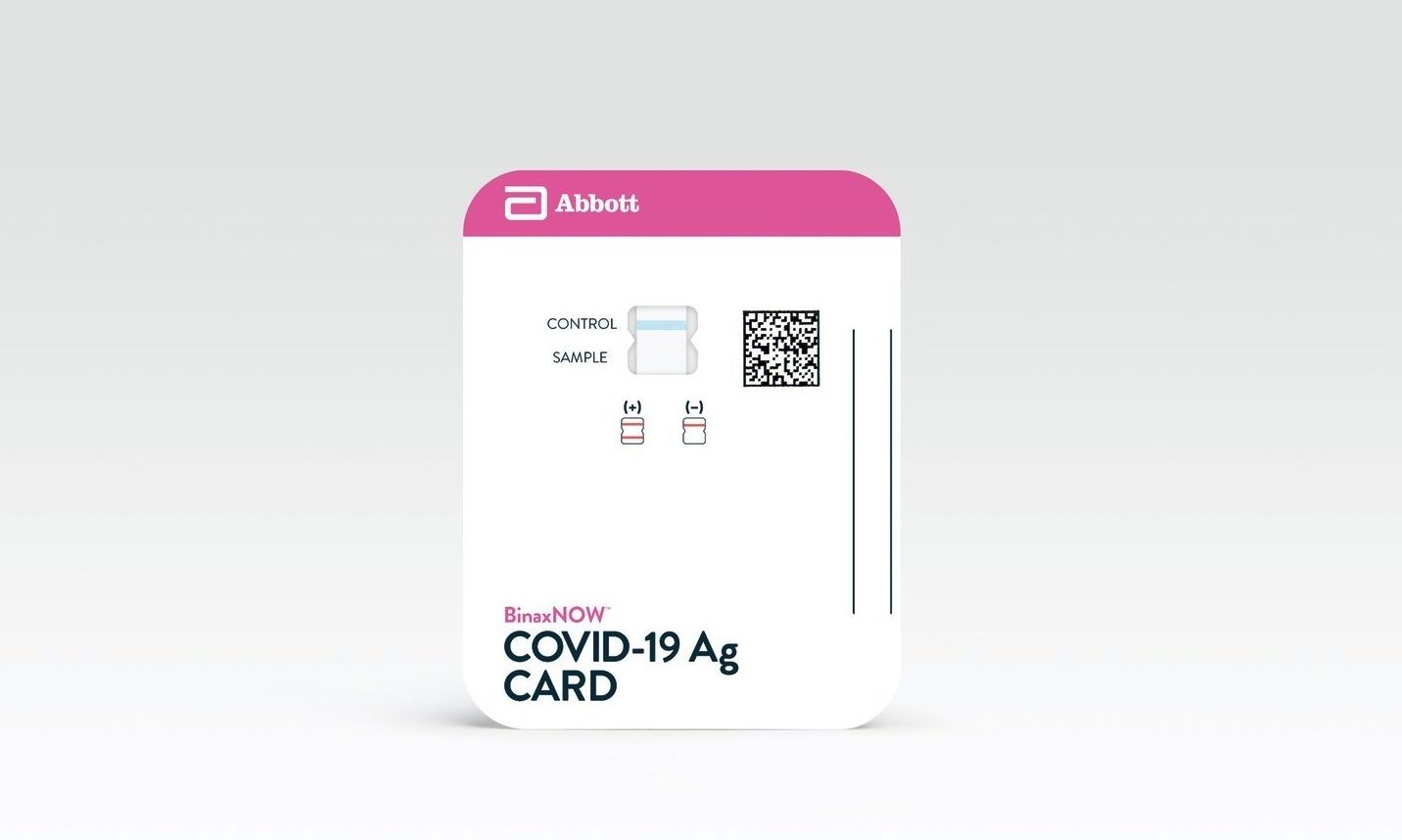 Gov. Kay Ivey on Tuesday announced that the Trump administration is to send 1 million new rapid COVID-19 tests to Alabama, but the details on their use was still being worked out. 
Ivey's office announced in a press release that the state is to receive the Abbott Laboratories BinaxNow rapid tests in phases over the next few months, and that the initial shipment is to be of approximately 96,000 tests. 
It was unclear Tuesday who will get the tests or whether the results will be required to be reported to The Alabama Department of Public Health (ADPH), however. In a statement Ivey said while we await a vaccine "providing Alabamians – especially our students and vulnerable citizens – with this free resource will be another critical tool in the toolbox to combat COVID-19."
Our Office is working in coordination with Public Health as we firm up plans for distribution. We are working to ensure students and high-risk individuals have access to this resource," said Gina Maiola, Ivey's press secretary, in a response to APR's questions Tuesday. 
Questions to ADPH on Tuesday weren't immediately responded to. 
The U.S. Food and Drug Administration on Aug. 26 gave an emergency use authorization to Abbott laboratories for the rapid antigen tests, which is the first of its kind to require no lab equipment. 
The USDA on Sept. 18 reissued an emergency use declaration, changing wording to say that the tests are to be used "within the first seven days of the onset of symptoms" and that "testing facilities within the United States and its territories are required to report all results to the appropriate public health authorities." 
"Studies have shown that antigen levels in some patients who have been symptomatic for more than five days may drop below the limit of detection of the test. This may result in a negative test result, while a more sensitive test, such as RT-PCR, may return a positive result," the Centers for Disease Control and Prevention said in guidance on the use of antigen tests. 
The Trump administration approved a $760 million contract with the company to produce about 150 million tests. 
"We'll ship tens of millions of tests in September, ramping production to 50 million tests a month in October," Abbott Laboratories said on the company's website. 
Other governors were making similar statements Tuesday about pending Abbott Laboratory tests coming to their states. 
President Donal Trump on Monday announced plans to ship 100 million of the tests to states based upon population. 
"Governors have the flexibility to use these tests as they deem fit, but we strongly encourage governors to utilize them in settings that are uniquely in need of rapid, low-tech, point-of- care tests, like opening and keeping open our K-through-12 schools; supporting critical infrastructure and first responders; responding to outbreak, specifically in certain demographics or locations; and screening of surveillance in congregate settings," said Adm. Brett Giroir, the U.S. Department of Health and Human Services official in charge of COVID-19 testing for the White House's coronavirus task force, speaking with Trump from the Rose Garden on Monday. 
The Abbott Laboratories rapid antigen tests, which use a swab and a small card and can provide results within 15 minutes, have some similarities to existing antigen tests now being used across Alabama, which use small machines to provide quick results. 
ADPH has struggled at times to get results from those existing rapid antigen tests, which are often used in non-traditional lab settings, such as nursing homes, universities and urgent care clinics, some of which aren't accustomed to ADPH's reporting process. 
Dr. Karen Landers, an assistant state health officer for ADPH, told Kaiser Health News last week that she was concerned about the undercounting of antigen test results, and that some providers were struggling to submit results.
"We can't afford to miss a case," Landers told the news outlet.