Reps. Sewell, Larson introduce legislation to increase social security benefits, COLAs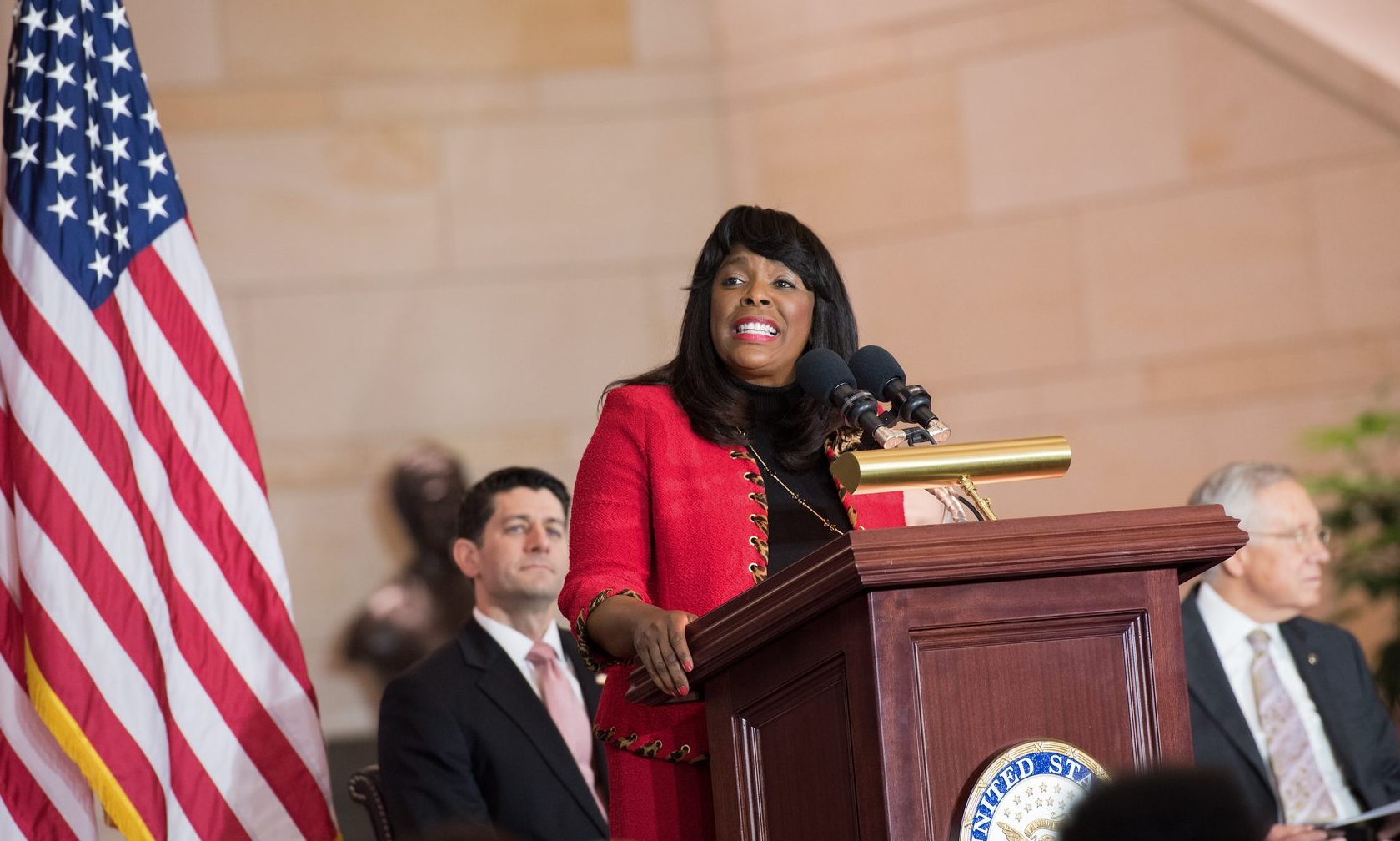 Congresswoman Terri A. Sewell, D-Alabama, and Congressman John Larson, D-Connecticut, introduced the Social Security 2100 Act on Wednesday. The sponsors say that the legislation would increase Social Security benefits and financially strengthen the Social Security program overall.
"Social Security should not only be protected, it should also be improved and expanded," Sewell said. "Let's be clear: Social Security is not an entitlement. It is a retirement plan that hardworking Americans earn and pay for throughout their careers."
"Today, over 200 Members of Congress came together on the anniversary of President Franklin Delano Roosevelt's birth to honor his legacy and to enhance and expand the nation's most successful insurance program, Social Security, which touches the lives of every American," Larson said. "With 10,000 baby boomers becoming eligible for Social Security every day, the time to act is now. The Social Security 2100 Act will provide economic security not just for today's seniors but for future generations, too."
"Last year, Republicans passed a tax bill that will add over $2 trillion to the deficit and lay the groundwork for cuts to Medicaid, Medicare and Social Security," Sewell added. "I'm proud to partner with my Democratic colleagues to reverse that attack and strengthen these critically important social safety net programs."
"Social Security has not had any significant adjustments made since 1983, when Tip O'Neill was speaker and Ronald Reagan was president," Larson said. "It's time for Congress and the president to come together again, just like Speaker O'Neill and President Reagan did to make this a reality. President Trump was the only Republican during the 2016 Presidential campaign who stood up and said he wasn't going to cut Social Security. The time to expand Social Security is now. Let's create an actual solution for millions of Americans and get something done."
The Social Security 2100 Act would provide an across-the-board benefit increase of approximately 2 percent for current and new beneficiaries of social security. The sponsors say that a modest boost in benefits would strengthen the retirement system. The legislation would also change the cost-of-living adjustment so that it takes into account the true costs incurred by seniors. The sponsors say that the provision will help seniors who spend a greater portion of their income on health care and other necessities. The legislation would set a new minimum benefit so someone who works their whole life does not retire into poverty. The new minimum benefit would be set at 25 percent above the poverty line.
The bill would also provide a tax cut for over 12 million Social Security recipients by eliminating the tax on their benefits. Currently, Social Security benefits are taxed if a person's non-Social Security income exceeds $25,000 for an individual or $32,000 for couples. The bill would raise that threshold to $50,000 and $100,000 respectively.
More than a million Alabamians rely on Social Security. The program lifted 437,878 Alabamans out of poverty in 2016. Sewell said the program is sound policy and makes economic sense. Social Security generates over $23 billion in economic output in Alabama alone.
According to usdebtclock.org the cost of Social Security is just over a trillion dollars.
Sewell is serving her fifth term representing Alabama's 7th Congressional district. She sits on the House Permanent Select Committee on Intelligence and is the vice chair of the House Ways and Means Committee. Sewell is a chief deputy whip in the House Democratic Caucus and serves on the prestigious Steering and Policy Committee of the Democratic Caucus. She is also a member of the Congressional Black Caucus, serves as vice chair of the Congressional Voting Rights Caucus and vice chair of Outreach for the New Democrat Coalition. She is also the co-chair of the Expand Social Security Caucus.
Larson is the chairman of the Ways & Means Social Security Subcommittee.
Ainsworth returns to work after testing positive for COVID
Ainsworth's office on Sept. 21 announced he had tested positive earlier that week, having been tested after someone in his Sunday school class tested positive for the disease. 
Alabama Lt. Gov. Will Ainsworth on Wednesday announced that he was returning to work that day and had met public health requirements for quarantining after testing positive for COVID-19 some time last week.
Ainsworth's office on Sept. 21 announced he had tested positive earlier that week, having been tested after someone in his Sunday school class tested positive for the disease. 
"While many have battled with coronavirus, my symptoms never progressed beyond some mild congestion that I usually experience with seasonal allergies," Ainsworth said in a statement. "During the quarantine period, I participated in several Zoom calls, caught up on some office work, spent some quality time with my family, and completed a number of overdue projects on my farm."
Members of Ainsworth's staff who were in close contact with him haven't tested positive for COVID-19 but will remain in quarantine for a full 14-day period as a precaution, according to a press release from Ainsworth's office Wednesday. 
"Ainsworth once again urges all Alabamians to practice personal responsibility, which may include wearing masks, maintaining social distancing whenever possible, and taking other precautions to lessen chances of exposure to COVID-19," the press release states.
Ainsworth still disagrees with Gov. Kay Ivey's statewide mask mandate, he said. According to the release, he considers such orders "a one-size-fits-all governmental overreach that erodes basic freedoms and liberties while removing an individual's right to make their own health-related choices." 
The wearing of cloth or medical masks has been proven to inhibit the spread of COVID-19 and the more people who wear masks, the better. While not perfect, masks limit the spread of respiratory droplets that may contain infectious virus shed from the nose and mouth of the mask wearer.
It is possible — even likely — for symptomatic, pre-symptomatic and mildly symptomatic people to spread the virus. That's why it's important to wear a mask even when you're not sick.
Cloth masks offer only minimal protection from others who are not masked, meaning that masks are not simply a matter of personal safety but safety of others. Masks are also only effective when worn over both the mouth and the nose. [Here's a guide on how to wear masks properly.]
Dr. Deborah Birx, coordinator of the White House's coronavirus task force, told Ivey after she announced the statewide mask order that it was a "brilliant" idea. The order has been credited by Alabama infectious disease experts as having dramatically reduced the number of cases, hospitalizations and deaths in the weeks after the order went into effect. 
Dr. Don Williamson, president of the Alabama Hospital Association, told APR on Tuesday that from personal observation he is seeing more people not wearing masks, or wearing them improperly, and said the state could dramatically reduce the risk of COVID-19 if the public regularly wore masks and wore them properly.
Hospitalizations of COVID-19 patients in Alabama on Monday crossed the 1,000 mark for the first time since Aug. 31 — a sign that Alabama may be headed for another peak in hospitalizations as the state prepares for winter and flu season.