ALEA having difficulty hiring qualified State Troopers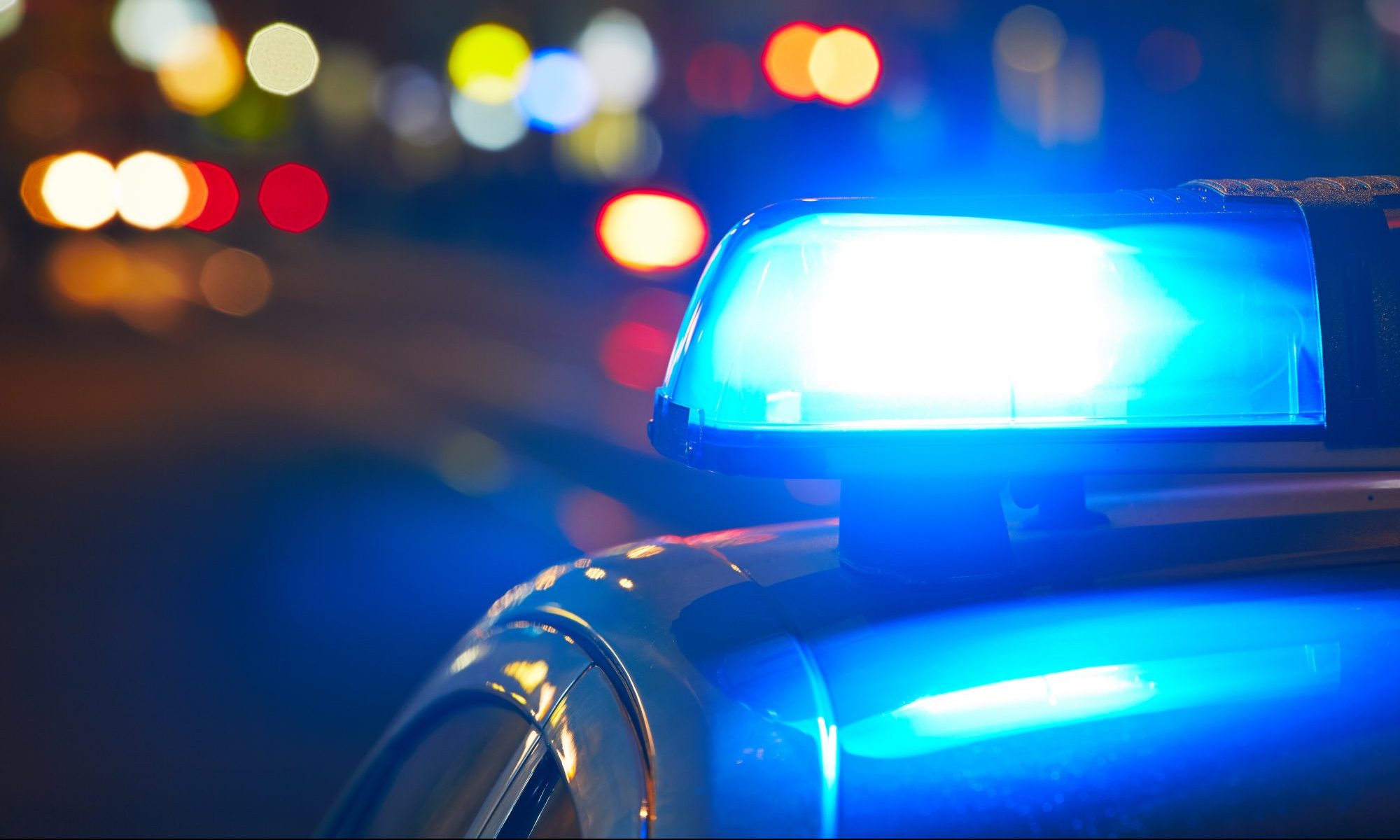 Wednesday, the Alabama Law Enforcement Agency presented their 2020 budget request to a joint meeting of the Legislature's budget committees. ALEA Secretary Hal Taylor said that hiring more officers is his primary goal.
Taylor said that finding qualified candidates who can pass the drug testing and screening process has become difficult. Taylor said he planned to backfill vacancies by bringing back some retired officers. ALEA has 732 sworn personnel in all their agencies, but Taylor warned that 213 of those were projected to retire within five years and 68 anticipated in the next year.
Taylor said that ALEA currently only has 370 officers on the road, but that it does have a new class of troopers being trained now. Twenty-three are expected to graduate and be on the road in March.
Taylor said that his eventual goal was to have 670 officers on the road. That would be enough to have an officer on the road in every county 24 hours a day, 365 days out of the year. Currently, there are times where one trooper is patrolling three counties.
Taylor told the legislators that he is deploying his troopers based on crash data.
"Fleet replacement plan has reduced vehicle maintenance costs," Taylor said. "We got 80 new cars last year, but there are years we did not buy cars (following the Great Recession). Any year where you do not hire new officers or buy new vehicles, it takes three years to get back. This year we are projected to purchase 100 cars."
Basic cost like oil changes and tires have to be done as needed; but we want to avoid big items like engines, transmissions and rear ends because the big items are under warranty, Taylor told legislators.
Taylor said he is training all the officers to write accident reports in which there is a fatality.
"So we are not sitting on the side of the road waiting for somebody two or three counties away," he said.
"Last year, we put 10 new boats on the waters in Marine Patrols so that there is at least one boat on the water in every major lake in Alabama," Taylor said. "They are cross trained so they can be on the roads helping out doing other things this time of the year when there is less boats out on the lakes."
Taylor reported that fatalities and injuries were down on Alabama roads last year and that he was deploying his troopers to areas that have high numbers of wrecks. "We have found that there is less wrecks when we place them strategically."
"The cost of putting fifty new sworn personnel, includes training and equipment, is $5,500,000," Taylor said. "We could be looking at 475 to 500 troopers on the road with your help."
Taylor said that there will always be some crashes but that more troopers on the roads will reduce crashes and fatalities.
"How do you rank compared to the other major cities in Alabama, and how do we rank in the region?" State Senator Larry Stutts asked.
"We did salary comparisons with all the other surrounding states, and we rank right with them," Taylor said. "Some states get there (to top-tier pay) quicker."
A legislator asked if recruiting was affected by all of the protests against law enforcement.
"It is a challenge," Taylor admitted. "A lot of people who thought they wanted to go into law enforcement now think differently."
"My concern is that between exit 16 and 32 on I-85 we have more wrecks there than anywhere," said State Rep. Pebblin Warren, D-Tuskegee.
"I have talked with DOT about that," Taylor said. "The best we can guess is that because it is straight you lose focus and drive off the road. Texting and driving may be an issue there, as well. We put people over there checking trucks and things, but we have not found any reason why there are more wrecks there."
Taylor said he is using web based testing for the written portion for the driver's test.
"I am hoping that will cut down on parents having to take a day off. We have hired additional drivers examiners. That has really helped a lot. We put more people in drivers licenses offices that we have had problems as counties and cities grow.
State Sen. Jim McClendon, R-Springville, asked about the new interlock law that the Legislature passed last year requiring that courts order drunk drivers to install the devices in their vehicles.
Interlock devices prevent a motor vehicle from starting unless the motorist breathes in to the device. The car won't start if it detects alcohol on the breath of the motorist.
"I have had a lot of judges and lawyers call because they don't understand the law," Taylor said. "The judges I talked to said that it is very costly, so they have been hesitant to do that, imposing the interlock. There is not many people doing it."
"I thought it was pretty self-explanatory, that you do it on the first offense," McClendon said. "It is interesting that judges do not understand the law."'
In 2018, ALEA received $182,661,377 in total receipts. In the 2019 fiscal year, the Legislature budgeted for ALEA to receive $204,403,572. Taylor has requested that the agency receive $214,508,787 for the 2020 fiscal year that begins on Oct. 1. That would be a $10,105,215 increase. That would be over a 4.94 percent increase. Alabama has a rather unique budgeting system, so not every ALEA dollar is from their SGF appropriation,
Passing the Education Trust Fund and state general fund budgets are the primary constitutional duties of the Legislature during the regular legislative session which begins in March.
To read the detailed ALEA budget request, click here.
Pro-Growth Conference kicks off with Doug Jones, discussions on COVID impact and a living wage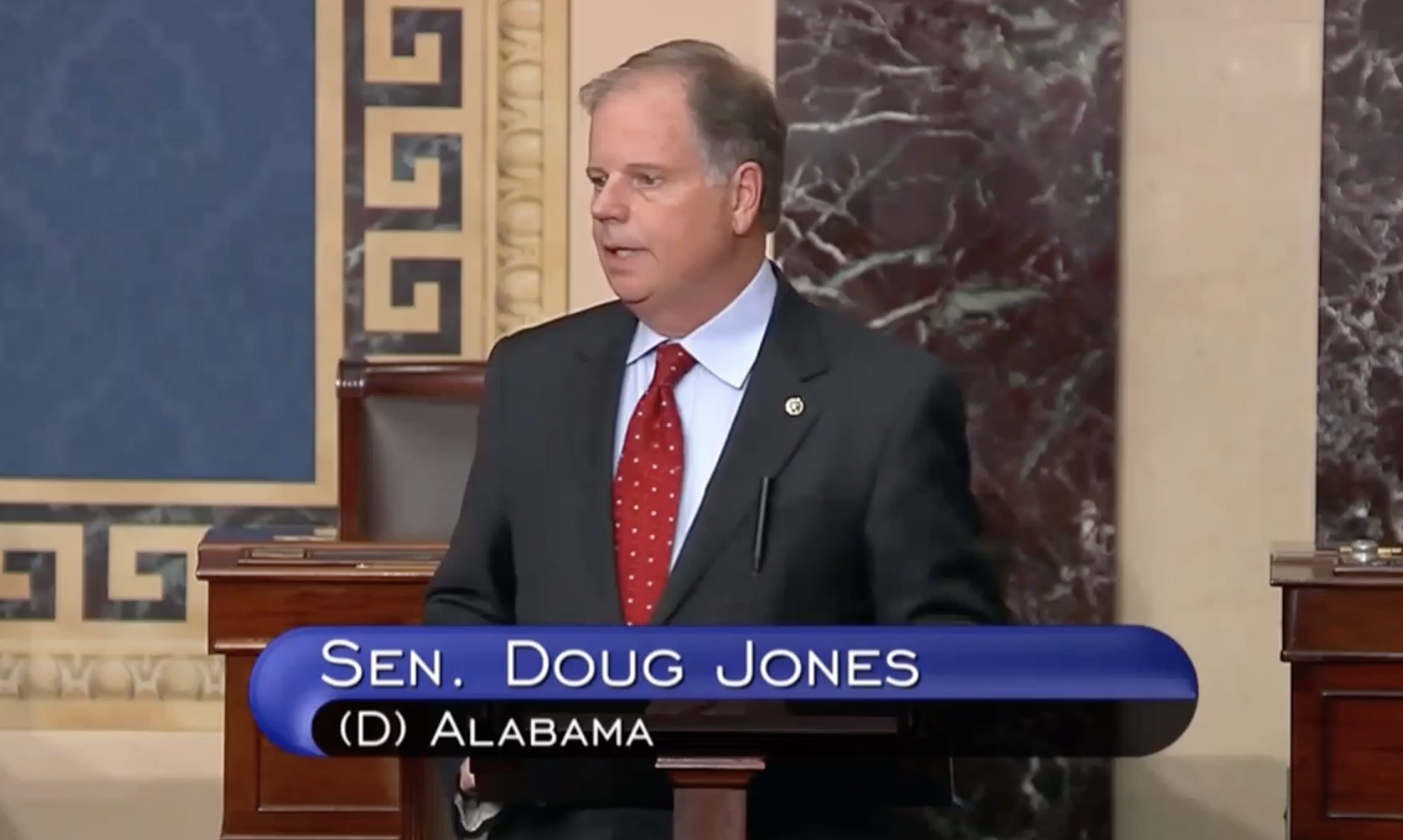 What happens if you just give impoverished citizens $500 per month — no strings attached? Good things, it turns out. The people use that income to buy food, medicine and basic necessities for life. They take a day off work if they're sick and actually get treatment. They quit a second, hourly-wage job that they are overqualified for and instead work towards obtaining a better, higher-paying primary job. 
These are things that the city of Stockton, California, has learned in its year-long living wage program.
The program, while limited in size — only 125 people — has proven to be a larger success than city officials had hoped, and it has opened their eyes to a new, more proactive style of governance, Stockton Mayor Michael Tubbs told Alabama elected officials. 
Tubbs was the featured speaker on Tuesday at the first day of the Pro-Growth Policy Conference, a three-day forum for Alabama elected leaders with guest speakers from around the country offering tips and best practices. 
The first day of the conference began with an opening talk from Sen. Doug Jones, who pressed the need for Medicaid expansion and how expansion has aided other red states. Jones also highlighted the need for broadband expansion and talked about a bill he has in the Senate that would create a broadband main office and dish out about $20 million in money for affordable access.
"Now (with COVID), we know how needed it really is," Jones said. "We see the homework gap that we have. We know there's a need for more telemedicine. My bill would consolidate in one office all of the monies for broadband … and provide affordable access."
Jones said the current COVID pandemic has highlighted just how badly we need better access to broadband in Alabama, and a major area of concern right now is healthcare. 
Highlighting that point, Brandon Garrett, the chief operating officer of the National Minority Quality Forum, and Dr. LaTasha Lee, the vice-president of social and clinical research, demonstrated the many ways in which inequality in health care and health care options is harming impoverished communities. 
A number of factors play into that inequality, but a lack of access to updated means of communication and tools is one of the biggest. 
"(Dr. Martin Luther King Jr.) said that, 'Of all the forms of inequality, injustice in health care is the most shocking and inhumane because it results in physical death,'" Lee said. "That's what we're seeing currently with COVID-19 and sickle cell disease. These two diseases are affecting the minority community and causing death, and they make a great argument that such health care disparities really are a social justice issue."
Correcting such issues was one of the goals of Stockton's living wage experiment. Now, Tubbs said, a working person can afford to stay home or get tested if they're feeling symptomatic, whereas before that person — scared of missing a paycheck or losing the job altogether — might come to work with the virus and infect an entire workplace. 
That alone, Tubbs said, has restored dignity to a number of residents. 
"This is not easy, especially with budgets the way they are," Tubbs said. "But I don't know how we continue to live with the status quo as it is.
"I think part of being a leader, as we are, is having the courage to do something about what we're seeing. We have to be able to do that."
The Pro-Growth Policy Conference will run both Wednesday and Thursday, 10 a.m. until 2 p.m. Wednesday's round of conferences will focus on state grants, economic development around the state and what the 2021 legislative session might look like. 
On Thursday, the event will wrap up with talks by the Equal Justice Initiative's Bryan Stevenson and Alabama Congresswoman Terri Sewell.