ALEA having difficulty hiring qualified State Troopers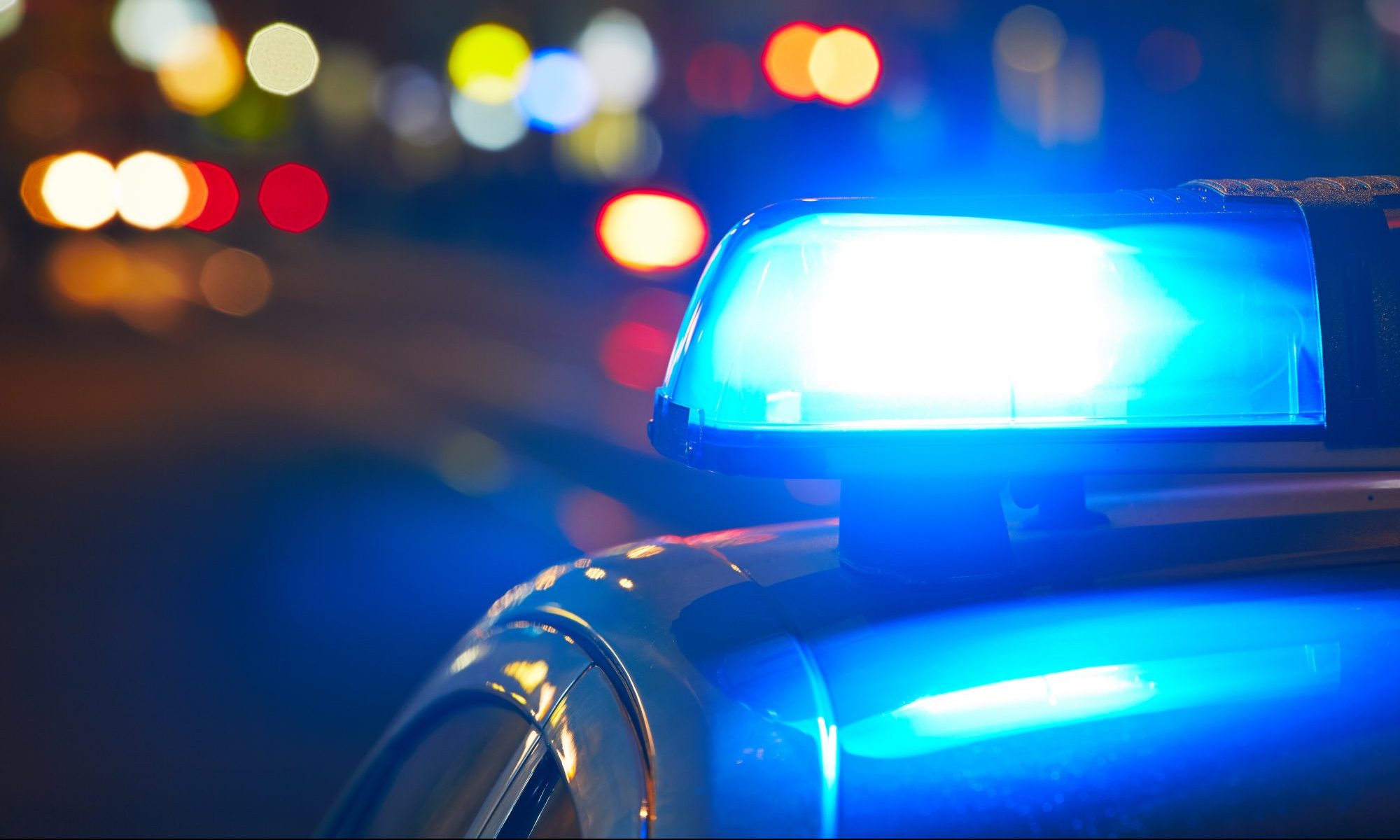 Wednesday, the Alabama Law Enforcement Agency presented their 2020 budget request to a joint meeting of the Legislature's budget committees. ALEA Secretary Hal Taylor said that hiring more officers is his primary goal.
Taylor said that finding qualified candidates who can pass the drug testing and screening process has become difficult. Taylor said he planned to backfill vacancies by bringing back some retired officers. ALEA has 732 sworn personnel in all their agencies, but Taylor warned that 213 of those were projected to retire within five years and 68 anticipated in the next year.
Taylor said that ALEA currently only has 370 officers on the road, but that it does have a new class of troopers being trained now. Twenty-three are expected to graduate and be on the road in March.
Taylor said that his eventual goal was to have 670 officers on the road. That would be enough to have an officer on the road in every county 24 hours a day, 365 days out of the year. Currently, there are times where one trooper is patrolling three counties.
Taylor told the legislators that he is deploying his troopers based on crash data.
"Fleet replacement plan has reduced vehicle maintenance costs," Taylor said. "We got 80 new cars last year, but there are years we did not buy cars (following the Great Recession). Any year where you do not hire new officers or buy new vehicles, it takes three years to get back. This year we are projected to purchase 100 cars."
Basic cost like oil changes and tires have to be done as needed; but we want to avoid big items like engines, transmissions and rear ends because the big items are under warranty, Taylor told legislators.
Taylor said he is training all the officers to write accident reports in which there is a fatality.
"So we are not sitting on the side of the road waiting for somebody two or three counties away," he said.
"Last year, we put 10 new boats on the waters in Marine Patrols so that there is at least one boat on the water in every major lake in Alabama," Taylor said. "They are cross trained so they can be on the roads helping out doing other things this time of the year when there is less boats out on the lakes."
Taylor reported that fatalities and injuries were down on Alabama roads last year and that he was deploying his troopers to areas that have high numbers of wrecks. "We have found that there is less wrecks when we place them strategically."
"The cost of putting fifty new sworn personnel, includes training and equipment, is $5,500,000," Taylor said. "We could be looking at 475 to 500 troopers on the road with your help."
Taylor said that there will always be some crashes but that more troopers on the roads will reduce crashes and fatalities.
"How do you rank compared to the other major cities in Alabama, and how do we rank in the region?" State Senator Larry Stutts asked.
"We did salary comparisons with all the other surrounding states, and we rank right with them," Taylor said. "Some states get there (to top-tier pay) quicker."
A legislator asked if recruiting was affected by all of the protests against law enforcement.
"It is a challenge," Taylor admitted. "A lot of people who thought they wanted to go into law enforcement now think differently."
"My concern is that between exit 16 and 32 on I-85 we have more wrecks there than anywhere," said State Rep. Pebblin Warren, D-Tuskegee.
"I have talked with DOT about that," Taylor said. "The best we can guess is that because it is straight you lose focus and drive off the road. Texting and driving may be an issue there, as well. We put people over there checking trucks and things, but we have not found any reason why there are more wrecks there."
Taylor said he is using web based testing for the written portion for the driver's test.
"I am hoping that will cut down on parents having to take a day off. We have hired additional drivers examiners. That has really helped a lot. We put more people in drivers licenses offices that we have had problems as counties and cities grow.
State Sen. Jim McClendon, R-Springville, asked about the new interlock law that the Legislature passed last year requiring that courts order drunk drivers to install the devices in their vehicles.
Interlock devices prevent a motor vehicle from starting unless the motorist breathes in to the device. The car won't start if it detects alcohol on the breath of the motorist.
"I have had a lot of judges and lawyers call because they don't understand the law," Taylor said. "The judges I talked to said that it is very costly, so they have been hesitant to do that, imposing the interlock. There is not many people doing it."
"I thought it was pretty self-explanatory, that you do it on the first offense," McClendon said. "It is interesting that judges do not understand the law."'
In 2018, ALEA received $182,661,377 in total receipts. In the 2019 fiscal year, the Legislature budgeted for ALEA to receive $204,403,572. Taylor has requested that the agency receive $214,508,787 for the 2020 fiscal year that begins on Oct. 1. That would be a $10,105,215 increase. That would be over a 4.94 percent increase. Alabama has a rather unique budgeting system, so not every ALEA dollar is from their SGF appropriation,
Passing the Education Trust Fund and state general fund budgets are the primary constitutional duties of the Legislature during the regular legislative session which begins in March.
To read the detailed ALEA budget request, click here.
Print this piece
Legislators briefed on coronavirus crisis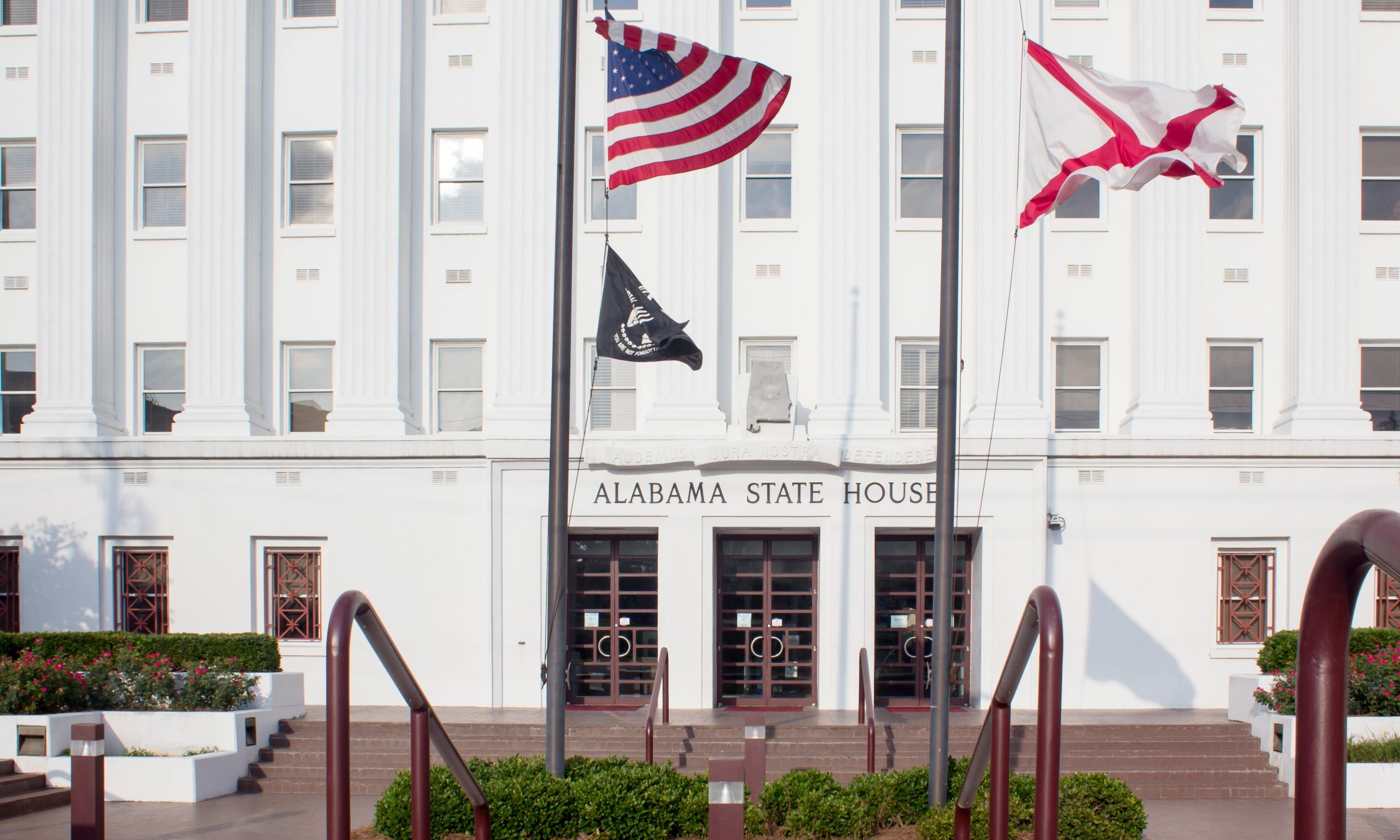 Alabama Gov. Kay Ivey and her team on Thursday briefed state legislators on the latest developments on the coronavirus crisis that has gripped the state for the last ten weeks.
State Public Health Officer Dr. Scott Harris told legislators that the state has 13,058 confirmed cases of coronavirus infection. 528 Alabamians have died from COVID-19 COVID-19 related. More than 250 of those deaths have occurred in nursing homes.
Harris said, "So far, we have been able to fulfill all requests for medication in hospitals."
Kelly Butler is the Alabama State Finance Director.
"The department is working diligently with each entity to provide aid/reimbursement throughout the state to responsibly use the CARES Act funding," Butler said.
Butler said that new guidelines that the federal government issued regarding the funding are extremely detailed. Legislators will be given a special form to provide input as to what category or entity they see has the greatest need. Counties and cities will be issued guidelines to know what they can and cannot apply for regarding reimbursements.
Butler said that a website is being worked on to provide updates regarding applying for funds. For now, this information can be found on the governor's website.
Department of Senior Services Commissioner Jean Brown also addressed legislators. Brown said that GA Foods has placed a successful bid with the Farmers to Families program. The Farmers to Families foods will be sending free foods to Alabama. The delivery of meals will begin after Memorial Day and end on June 30.
Alabama Department of Corrections Commissioner Jeff Dunn told legislators that 100,000 masks and 2,500 gowns have been produced by ADOC textile factory workers. The staff and inmates have been provided at least 4 masks for their protection. Inmates have also received individual bottles of soap and hand sanitizer provided thanks to community support.
Dunn said that as of May 20, 138 inmates have been tested for the coronavirus, with nine testing positive. One of those inmates has died due to a pre-existing health condition. The other eight have recovered. Each person that has tested positive has been properly quarantined.
Alabama Department of Labor Secretary Fitzgerald Washington briefed the group as well.
Washington said that more than $1 billion has been paid out in unemployment claims and that the department has processed 88 percent of COVID-19 related claims. Washington said that ADOL has paid out more in total benefits in the last three months than in the previous six years combined.
Washington said that unpaid claims are being looked at daily. Over 500,000 claims were filed in the last two months, more than the last two years combined.
Washington said that guidelines relating to issues such as "employees refusing to return to work when applicable" or "employee quits job instead of returning to work" may be addressed on the DOL website.
Washington warned that fraud claims and online scammers acting as ADOL online are happening and that citizens should be aware of such and report any fraudulent activity to ADOL immediately.
State Superintendent Dr. Erick Mackey addressed the group on the plans for the Alabama State Department of Education.
Mackey said that immediate guidance for reopening schools in June will soon be distributed. This would be for students in 7th grade and above. Students 6th grade and below will be able to attend school beginning in July.
Mackey said that the CDC guidelines that were released on Tuesday have not been adopted by ALSDE. Mackey said that some of these guidelines are not reasonable or doable in our state.
"There are many moving parts to creating new procedures, etc., so please understand we are taking into consideration that not one size fits all," Mackey said. "Our local schools will be making the final decisions as to what procedures are put in place for reopening."
"We hope to issue recommendations to our schools by 19 June regarding reopening for the 2020-2021 school year," Mackey told legislators. "We will be asking parents and students to implement new safety procedures, but these will be practical and easy to do."
"We will leave the start date entirely up to each local superintendent," Mackey continued. "We have asked that they assure they have time to prepare and adjust to the new procedures prior to opening."
Mackey said that as of now, all school systems will be starting at some point in August. Distance learning for at-risk children is being looked at and there will be some sort of options for those needing this. Special Needs students needing therapies, etc. are also being looked at heavily.
"There are many moving parts to reopening, so we are working diligently to keep every student and every situation in mind," Mackey said.
Later that afternoon, Ivey held a press conference to unveil the amended Safer At Home Order, which goes into effect at 5 p.m. today. The new orders, which opens many more businesses, will be in effect through 3 July.
Print this piece