Brooks applauds 304,000 new jobs in January
Rep. Mo Brooks (R-Alabama) praised the U.S. Department of Labor Bureau of Labor Statistics January jobs report on Friday.
"On the plus side, the economy produced 304,000 new jobs in January and 2.2 million new jobs over the past year," Brooks said in a statement. "Both are excellent numbers. Similarly, the monthly labor participation rate improved from 63.1 percent to 63.2 percent, with a very good .5 percentage point annual improvement. Notably, January marks an all-time record 100th straight month of job growth. This record streak began in October 2010 and is more than twice as long as the second best 48-month streak that ended in June 1990."
"On the troubling side, America's unemployment rate increased for the second month in a row, from 3.9 percent to 4 percent," Brooks said. "November's unemployment rate was a much better 3.7 percent. The apparent conflict in strong job creation with improving labor participation rate data but with a worsening unemployment rate is likely attributable to more Americans entering the work force and seeking jobs coupled with a continued surge in illegal aliens taking jobs from American families."
"Thankfully, wage growth, albeit relatively weak, continued in January," Brooks continued. "Average hourly non-farm worker wages rose by three cents, to $27.56 per hour, seven cents less than December's strong 10-cent hourly improvement but still a healthy 85 cents an hour better than a year ago."
Brooks warned against dramatic economic policy changes.
"So far, Democrat's threatened 70 percent tax rates, massively unaffordable 'Medicare-for-All' Socialized healthcare system, and the job-killing 'Green New Deal' have not significantly damaged America's economy because the Republican Senate and White House are bulwarks preventing their passage, but employers and job creators are surely watching to see what radical job killing Socialist policies House Socialist Democrats and Socialist Democrat presidential candidates propose in the coming months," Brooks said. "The open question is whether America's education system has enabled the voting public to understand how bad Socialism is and how free enterprise has been instrumental in making America the greatest and most prosperous nation in world history."
According to the Bureau of Labor Statistics America's economy added 304,000 new, non-farm payroll jobs in January 2019. The labor participation rate climbed to 63.2 percent. America's January unemployment rate is at 4.0 percent. The White House attributed the slight uptick in the inflation rate to the hundreds of thousands of government workers affected by the partial government shutdown. Over the past year, the average weekly earnings for all non-farm American workers increased by 85 cents (to $27.56/hour).
The White House was jubilant with the information that the economy gained 304,000 jobs, despite the partial government shutdown and the end of the Christmas shopping season, surpassing expectations.
"We added 304,000 jobs, which was a shocker to a lot of people," said President Donald J. Trump. "It wasn't a shocker to me."
America's economy continues its streak of job gains. January 2019 marks the 16th month in a row with employment growth of at least 100,000 new jobs.
Numerous sectors experienced job growth in January, including mining and logging (7,000 jobs), transportation and warehousing (27,000), construction (52,000), education and health services (55,000) and leisure and hospitality (74,000).
The U.S. economy has added 4.9 million jobs since January 2017 and 5.3 million jobs since Trump was elected in November 2016.
The employment cost index, which the Bureau of Labor Statistics releases quarterly, showed a 3.1 percent gain in the wages and salaries component in the fourth quarter of 2018. That's up from 2.9 percent in the third quarter and tied for the biggest gain since the third quarter of 2008, right before the onset of the Great Recession.
Overall, the employment cost index, which also includes benefits costs, rose 2.9 percent for the quarter, which also tied the highest level since the third quarter of 2008.
The Federal Reserve Board voted not to raise interest rates in January. A statement released Wednesday after this week's Federal Open Market Committee meeting indicated that "market-based measures of inflation compensation have moved lower in recent months" though "survey-based measures of longer-term inflation expectations are little changed."
A household survey released by BLS shows that the labor force participation rate for prime-age adults, ages 25-54, increased by 0.3 percentage points to 82.6 percent. The last time it was this high was April 2010.
The stock market boomed in January after a volatile fourth quarter that saw stocks slide following all-time highs in September.
The S&P 500 index lost 9.6 percent of its value in December, the worst December performance since 1931. The S&P 500 climbed back in January gaining 7.9 percent despite the partial government shutdown. This was the best January for the index since 1987. The S&P 500 has gained 15 percent since Dec. 26. The Dow Jones showed similar gains, closing January a fraction of a point below 25,000 after closing December at 23,327.
Brooks is serving his fifth term representing Alabama's Fifth Congressional District.
Original reporting by CNBC and the Wallstreet Journal contributed to this report.
Secretaries of State share joint statement on importance of USMCA launch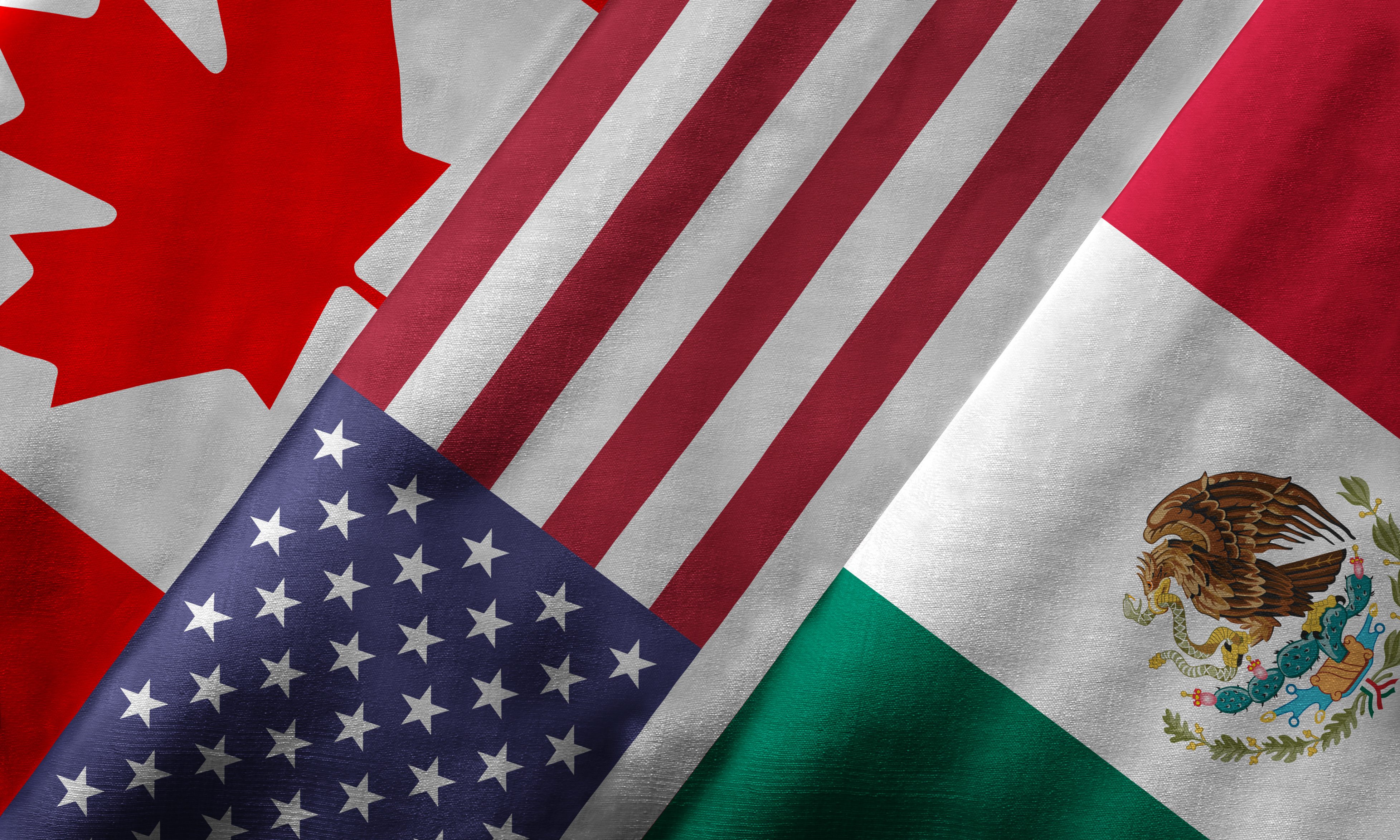 Following the completion of the necessary measures to comply with commitments under the United States-Mexico-Canada Agreement (USMCA), the Agreement officially enters into force today, July 1, 2020.
As Secretaries of State who oversee the business filings process in the respective states of Alabama, Iowa, Kentucky, Louisiana, Mississippi, Missouri, Nebraska, Ohio, Texas, and Wyoming, Secretaries John H. Merrill (Alabama), Paul D. Pate (Iowa), Michael G. Adams (Kentucky), Kyle Ardoin (Louisiana), Michael Watson (Mississippi), John R. Ashcroft (Missouri), Bob Evnen (Nebraska), Frank LaRose (Ohio), Ruth Hughs (Texas), and Edward A. Buchanan (Wyoming) recognize and appreciate firsthand the positive impact the USMCA will have on entrepreneurs across the country.
"Alabama's international engagement fuels job growth and increases exports. The success of Alabama businesses depends on the participation and competitiveness of our global counterparts. Alabama totaled $6.6 billion in exports to Canada and Mexico in 2018, supporting families and businesses across the state" noted Alabama Secretary of State John H. Merrill. "I was delighted to join President Donald J. Trump in January of this year as he signed this mutually beneficial agreement, and I look forward to its future success."
"The USMCA is a great opportunity for Iowa's farmers, businesses and families. The launch of this agreement comes at a vital time for our country and will provide a much needed boost to our economy. Canada and Mexico bought $6.5 billion worth of goods from Iowa in 2018 and this deal ensures our partnerships with these neighbors will continue," stated Iowa Secretary of State Paul Pate.
"The USMCA entering into force is a great deal and a win for American and Louisiana workers. The USMCA will help support and grow our economy, boost small businesses, help our farmers, manufacturers, and workers, and ensure more Louisiana-made products can be sent internationally. Trade is important to Louisiana's economy and this deal will help boost both," stated Louisiana Secretary of State Kyle Ardoin.
"During a time when the future of our economy seems nebulous, the USCMA creates a portal for modern opportunities and prosperous partnerships," said Mississippi Secretary of State Michael Watson. "The enhanced agreement will undoubtedly revive businesses and help boost innovation in our state. I applaud President Trump's leadership and dedication to ensuring a fair playing field for Mississippi farmers, ranchers, and entrepreneurs."
"Missouri is grateful for this historic agreement, which will help Missouri agriculture and businesses grow with more jobs and increasing exports.  As our economy recovers, getting businesses and people back to work, this will help ensure success for large and small businesses who compete and form partnerships with our neighbors.  We stand ready to assist our entrepreneurs and businesses," replied Missouri Secretary of State John R. Ashcroft.
Nebraska Secretary of State Bob Evnen noted, "The USMCA provides expanded opportunities for Nebraska's livestock industry, and our ag commodity and specialty crop producers. The USMCA builds on the successes and corrects the problems of NAFTA, and gives us expanded opportunities for Nebraska's ag trade with our friends in Mexico and Canada. This excellent agreement now serves as a template for other international free trade agreements, so we have cause for optimism on many fronts."
"Today is a day Ohio's farmers and entrepreneurs have been waiting for," said Ohio Secretary of State Frank LaRose. "As our nation's economy continues to recover, the USMCA is a much needed boost as they compete on the global stage. Thanks to the leadership of President Trump, Senator Portman and bipartisan leaders from across our nation, Ohio is poised for our next giant leap, and my office looks forward to helping make it happen."
"Last year alone, trade between Texas and its two largest trade partners—Mexico and Canada—totaled more than $200 billion. This exchange supports the more than 950,000 Texas jobs that are tied directly to trade with Mexico and Canada," said Texas Secretary of State Ruth Hughs. "The implementation of the USMCA provides tremendous benefit to all parties involved in the trade deal and will help to ensure years of mutual economic benefit and prosperity for all. We look forward to further strengthening our relationship with our trade partners as we enter a new era of innovation and success."
"The USMCA trade deal has high standards and rebalances North American trade to provide a stronger market for Wyoming's and our Nation's goods. This is a great day for our country, as businesses will better be able to participate in cross-border trade. USMCA ensures fair business practices by our neighbors and now the advantage will be back in the hands of the American worker," stated Wyoming Secretary of State Edward Buchanan.
This historic trade agreement will result in freer markets, fairer trade, and strong economic growth across North America, creating new opportunities for American workers, farmers, ranchers, and business owners.