Internet personality sues Southern Poverty Law Center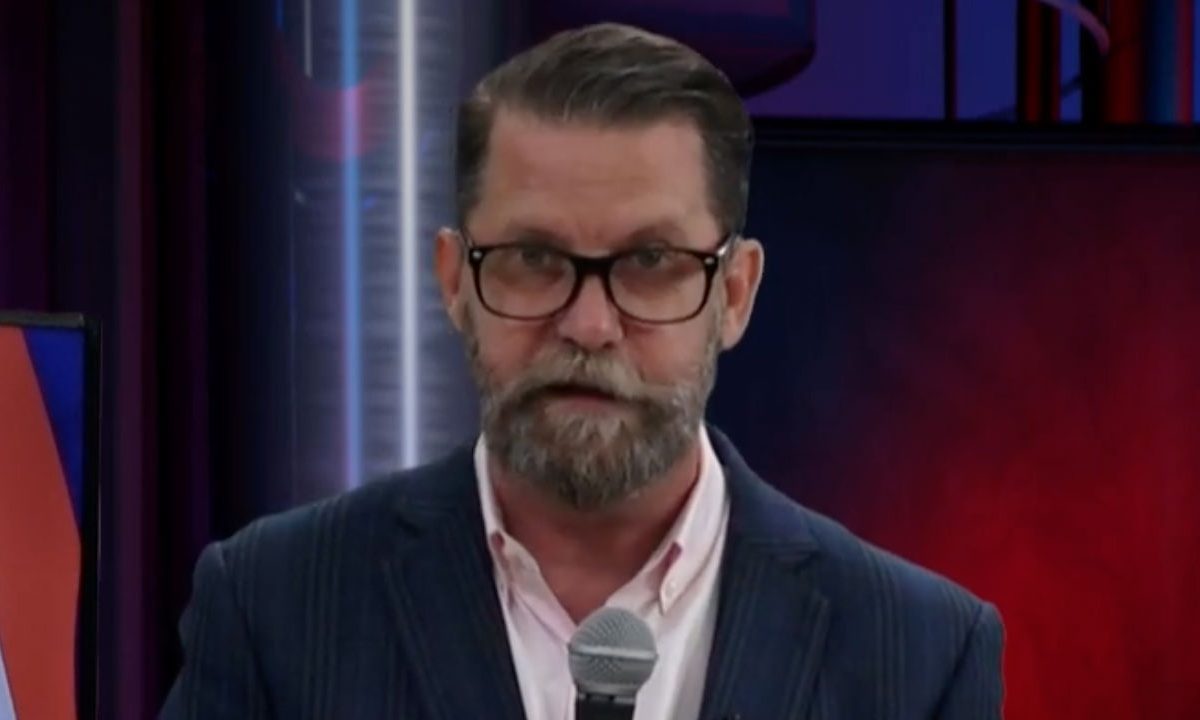 Monday, internet television personality, humorist and public speaker Gavin McInnes has filed suit against the Montgomery-based Southern Poverty Law Center claiming damages for them labeling his work as hate speech.
McInnes is an immigrant. He claims that he is an avowed and vocal opponent of discrimination based on race, religion or sexual preference and of ideologies and movements espousing extremism, nationalism and white supremacy.
McInnes claims that because of his unorthodox political beliefs, his associates and his family have been successfully targeted for personal and professional destruction by the SPLC, whom the filing claims is, "A self appointed enforcer of such orthodoxy, defendant SPLC, to achieve SPLC's own ideological, political and financial (i.e., fundraising) ends."
McInnes is being represented by Montgomery attorney, Baron Coleman.
"I wasn't familiar with Gavin or his work prior to beginning work on this case," Coleman said in a statement. "But, there is absolutely zero excuse in America for systematically targeting someone for complete personal and financial destruction because they support a different politician or different set of political beliefs. I wouldn't represent a racist or an anti-semite, and Gavin is neither. And the most horrific part of this entire ordeal is that the SPLC knows Gavin isn't a racist or anti-semite or anything else they've labeled him. Rather, he supports a different slate of politicians with his satire and wit, and the SPLC would rather destroy him than have him out there convincing other people to see politics his way."
McInnes's defense team claimed in the filing that they are bringing this action against the SPLC for "defaming him by use of the SPLC Hate Designations, and publishing other false, damaging and defamatory statements about him." They accuse the SPLC of "concerted, obsessive and malicious actions taken to "deplatform" McInnes, as well as "tortious interference with his economic opportunities; and for intentionally interfering with his contractual relationships" by causing the termination of his employment.
The plaintiff accuses the SPLC of systematically exaggerating the rise of hate groups in order to raise their own profile and increase their own fundraising, while the FBI reported a reduction in hate crimes of 24 percent between 1998 and 2013. The SPLC, however, claimed the number of U.S.–based hate groups has risen by 75 percent during this same period.
McInnes was a founder of Vice Media but left the media company in 2008.
Since then, McInnes has moved to what he has called the "New Right."
McInnes and the Proud Boys have often espoused anti-muslim and misogynist ideas. He has written extensively on how women want to be "downright abused." He went on to say that he had to stop "playing nice" and begin "totally defiling the women I slept with" to get more women to have sex with him.
In October 2018, several members of the Proud Boys were arrested after a brawl outside the Metropolitan Republican Club in New York City after McInnes had just given a speech. McInnes recently left the group in an effort to distance himself from the club after it came under law enforcement and FBI scrutiny.
He has said in the past that "the Muslim world is filled with shoeless, toothless, inbred, hill-dwelling, rifle-toting, sodomy-prone men."
McInnes has also targeted Israel and Jews. He made a video for the far-right Canadian outlet Rebel Media, which he called "10 Things I Hate about Jews." He later retitled the video, "10 Things I Hate about Israel." He has also argued that Jews perhaps "were ostracized for a good reason."
The SPLC had total assets of $477 million for the year ending on October 2017, during which it had received $132 million in contributions, an increase of $140 million in its total assets from the prior year. The SPLC, a nonprofit organization, has moved $92 million of its SPLC's "anti-poverty" assets to the Cayman Islands.
After McInnes and his "Proud Boys" all-male fan group were included in SPLC's "Hall of Hate" McInnes was kicked off of Twitter, Facebook and Instagram. On Nov. 9, Paypal refused to allow transactions to McInnes and the Proud Boys. On Nov. 30, Australia denied McInnes a visa to attend a paid speaking engagement. On Dec. 9, McInnes was fired by Glenn Beck's Blaze Media. On Dec. 10, he was banned from YouTube. On Jan. 10, he was banned from MailChimp. That same month his podcasts were banned from iTunes.
McInnes is an immigrant from Canada, who lives here on a green card and is fearful that because of the campaign against him by the SPLC that he could lose his visa and be deported from this country.
They contend that, "Because of the SPLC, Mr. McInnes has gone from being known as an edgy, sometimes vulgar and highly opinionated performer and commentator to the 'leader of a hate group' and has been deemed fair game for physical and aggressive confrontations and other forms of harassment. Because of the SPLC's targeting of Mr. McInnes, the McInneses continue to experience relatively mild, but, for a young family, painful harassment and social ostracism in their neighborhood of the kind described in the Daily Caller article, including vandalism of their property."
They point to 72 articles on McInnes on the SPLC website and dispute many of the claims made by the SPLC about McInnes and the Proud Boys.
The court filing asks that the court declare that SPLC has falsely connected McInnes to a "hate group" and declare that misrepresentations about him "tortiously interfered with Mr. McInnes's business expectancy in violation of law." They are asking the court to "declare that SPLC's publication of the false and misleading representation of fact concerning Mr. McInnes, including the claim that he was connected to a 'hate group' because of his lawful recreational activities, wrongfully caused him to be discharged from his employment and to be prevented from obtaining future employment in the State of New York in violation of NY Labor Law."
McInnes is asking that the "court issue a permanent injunction enjoining SPLC, its officers, agents, servants, employees and all other persons acting in active concert or participation with SPLC from further interfering with his prospective economic opportunities by dissemination of the false, misleading and defamatory representation of fact that Mr. McInnes is a 'hate group' and requiring that SPLC issue a public retraction, apology and appropriate corrective advertising because of its actions." They are also asking for "all appropriate actual, compensatory and pecuniary damages," plus all of McInnes's attorney's fees and court costs.
DA defends imprisonment of disabled vet for marijuana charges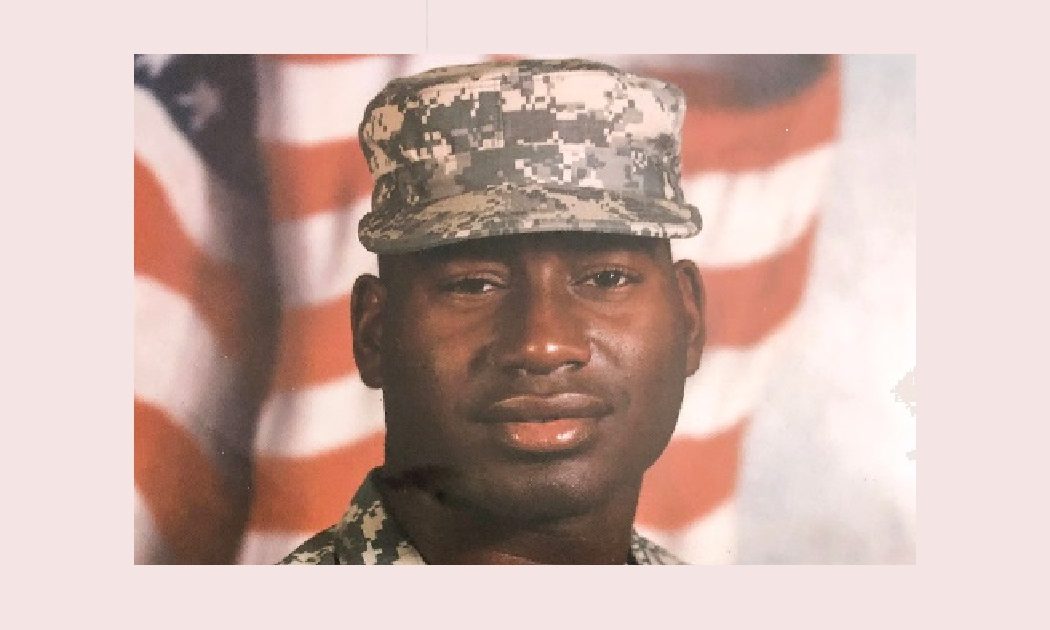 West Alabama District Attorney Andy Hamlin defended the court decision to revoke Sean Worsley's probation, sending the Black disabled veteran to state prison for 60 months on felony marijuana charges. Hamlin spoke to APR in a phone interview about the case.
Sean Worsley is a Black disabled veteran who was arrested on felony marijuana charges in Gordo in Pickens County in August 2016.
Advocates for marijuana legalization, sentencing reform and for veterans have denounced Worsley's treatment by the Alabama court system. On April 28 a circuit judge in Alabama revoked the Arizona man's Alabama probation, so he faces spending 60 months of his life as a guest of the Alabama Department of Corrections.
Hamlin is the district attorney for Alabama's Fourth Judicial Circuit, which includes Fayette, Lamar and Pickens counties.
"One thing that is being lost in this is that he was noncompliant," Hamlin said.
Hamlin said that Worsley was dismissed from the VA drug treatment program because he was noncompliant with the conditions of the program. That Worsley receive drug treatment for his marijuana addiction was a condition of his probation agreement.
"He would not conform. That is my understanding," Hamlin said.
Under Alabama law, possession of more than 2.2 pounds of marijuana is trafficking, a felony. Hamlin had considerably less than that. In non-trafficking cases there are several options that a person can be charged with. A key designation is whether the marijuana is "for personal use" or "for other than personal use." In Worsley's case, the arresting officer in Gordo made the determination that Worsley's marijuana was for "other than personal use."
Hamlin said that the arresting officer made the correct determination based on the evidence. In addition to the marijuana, Worsley had scales for measuring the marijuana and paper for rolling his own joints. The marijuana had also been removed from the prescription bottle it came in and been repackaged.
Hamlin said that the marijuana was for other than personal use was "a finding of fact. The charge was substantiated not only by the evidence; but it was spoken by the defendant in open court." Hamlin is referring to Worsley's admission of guilt when he pleaded guilty.
Worsley and his wife Eboni maintain that the marijuana was bought legally in Arizona, where Worsley had a valid medical marijuana card.
APR asked if Alabama should be locking people up for five years for something that is legal in 33 states.
"We don't make the law, we enforce it," Hamlin said of his job as district attorney. "If you want to change the law, then run for the Legislature."
APR asked why Worsley was charged with a Class C felony rather than another possible charge. Hamlin said that because it was a finding of fact that the marijuana was for other than personal use, it did not qualify to be treated as a Class D felony (which would have avoided imprisonment) or a Class A misdemeanor which could have brought a sentence of six months in the Pickens County jail. Hamlin maintained that under the sentencing guidelines, the Class C felony is the appropriate charge and is the charge it would have brought before the state passed sentencing reform in 2016.
State Sen. Cam Ward, R-Alabaster, chairs the Senate Judiciary Committee. Ward sponsored the sentencing reform legislation in 2016. He disagrees with the sentence and called it "egregious."
Ward said that wording giving law enforcement the power to determine whether the marijuana was "for personal use" or was for "other than personal use" was already in Alabama law. The sentencing reform did not add that — but did not change that.
Hamlin said that Worsley was indicted by a Pickens County Grand Jury. APR asked how many Black people were on the grand jury. Hamlin said that he could not remember and it would be a violation of the secrecy of the grand jury process to share that.
Leah Nelson with Alabama Appleseed wrote a lengthy recap of the Worsley case. In it, Eboni Worsley argues that she has had to assume the role of Sean Worsley's guardian following his being wounded in the Iraq War and his post-traumatic stress disorder.
APR asked Hamlin if he had a professional evaluate Worsley's competency to stand trial and to enter into that plea agreement.
"No, because it was never alleged that he was not competent to stand trial," Hamlin said. "He was very cognizant and coherent. If I thought he was entering a plea involuntarily I would not have gone through with it."
"An assessment has never been done," Hamlin said, because the defense never asked for it. It is up to the defense to request that.
APR asked if Worsley had competent legal counsel.
Hamlin said that Worsley was represented not only by a court appointed attorney, but his family hired an attorney out of Birmingham to represent him.
APR asked: this all began in 2016 when Chris McCool was the DA. He is now on the Criminal Court of Appeals. Did you inherit this case from the previous DA?
Hamlin said that he was the assistant DA under McCool and actually handled this case then. While DA, like judge, is an elected position in Alabama, Hamlin was appointed DA to fill the vacancy by Gov. Kay Ivey.
"He went to prison out of a probation revocation," Hamlin said. "If he had gotten into some kind of treatment we absolutely would not be here."
"This was the last resort with his probation revocation," Hamlin said. "Talk to his Arizona probation officer. The reason we are here is because of his actions."
"I am sympathetic with the situation," Hamlin insisted.
APR said that we talked with a PTSD counselor on Monday who said that many of his clients with PTSD use marijuana to self-medicate their symptoms.
"I have great respect for him and his service, but the rule of law has to be maintained," Hamlin told APR.
APR asked: some have suggested that Worsley received worse treatment from the court system than a white person would.
"That is an absolute pile of crap," Hamlin said. "That is ridiculous and insulting that they would even say that."
APR asked if Hamlin has sent anybody else to state prison on felony marijuana charges.
"Yes, I have," Hamlin said.
Hamlin shared the court order revoking Worsley's probation:
"The Defendant admitted violating the terms of his/her probation as alleged by the State. The Court further notes that this was the Defendant's 4th felony conviction. The Defendant was previously allowed to participate in a drug rehabilitation program but refused to comply with program requirements and had failed to report to probation for over two years. Upon consideration of the evidence presented by the State at the Defendant's probation revocation hearing, the Court finds the above-named Defendant to be in violation of the above listed probation condition(s) and the Court is reasonably satisfied from the evidence that a violation of the conditions or regulations of probation occurred as specified in the Order of Probation, of which the Defendant has received a written copy. Accordingly, the Defendant's probation is hereby REVOKED. The Defendant shall receive credit for all time served on this charge. DONE this 28th day of April, 2020."
Chey Garrigan is the chief executive director of the Alabama Cannabis Industry Association. Garrigan said that Worsley should not spend years of his life in Alabama's dangerous and overcrowded prison system.
"The events that led to the imprisonment of Sean Worley, is NOT the FOCUS!" Garrigan said. "The focus is Alabama needs a medical cannabis program to include: the immediate release of non-violent offenders with any type of marijuana charges."
"Sean Worsley matters," Garrigan said. "A medical cannabis program in Alabama will boost the economy and create high paying jobs. If Alabama had a medical cannabis program, he would most likely not be imprisoned today."
Garrigan is urging the court to commute the remainder of Worsley's sentence and release him on time served.
Ward estimates that out of the 23,000 inmates in the Alabama Department of Corrections, 60 or 70 are there for marijuana charges only. Most of those are for trafficking.
Michael Fritz is the general counsel for the ALCIA.
"The ALCIA is fighting to allow those already suffering to have access to proper medication without the fear of becoming a felon," Fritz said. "Sean Worsley is a prime example of why we are fighting. Medical Marijuana can help our veterans that suffer from PTSD, anxiety as well as pain from physically disabilities."
Hamlin said that Worsley now has six felony convictions in multiple states.