Internet personality sues Southern Poverty Law Center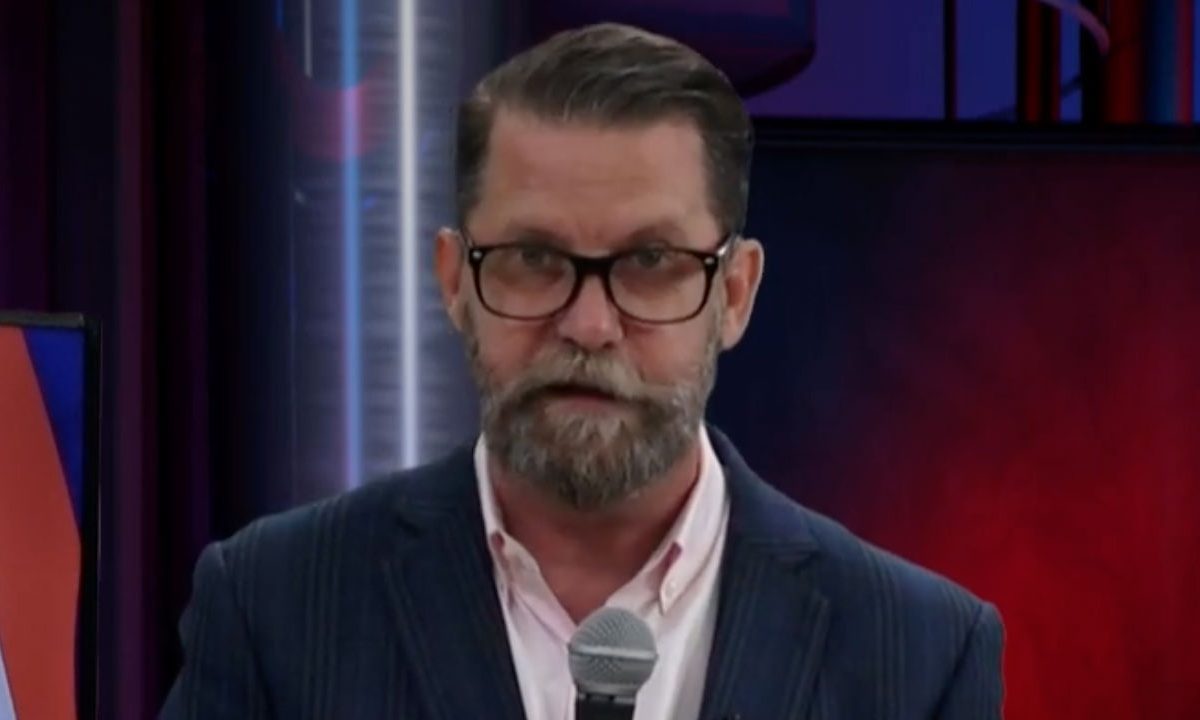 Monday, internet television personality, humorist and public speaker Gavin McInnes has filed suit against the Montgomery-based Southern Poverty Law Center claiming damages for them labeling his work as hate speech.
McInnes is an immigrant. He claims that he is an avowed and vocal opponent of discrimination based on race, religion or sexual preference and of ideologies and movements espousing extremism, nationalism and white supremacy.
McInnes claims that because of his unorthodox political beliefs, his associates and his family have been successfully targeted for personal and professional destruction by the SPLC, whom the filing claims is, "A self appointed enforcer of such orthodoxy, defendant SPLC, to achieve SPLC's own ideological, political and financial (i.e., fundraising) ends."
McInnes is being represented by Montgomery attorney, Baron Coleman.
"I wasn't familiar with Gavin or his work prior to beginning work on this case," Coleman said in a statement. "But, there is absolutely zero excuse in America for systematically targeting someone for complete personal and financial destruction because they support a different politician or different set of political beliefs. I wouldn't represent a racist or an anti-semite, and Gavin is neither. And the most horrific part of this entire ordeal is that the SPLC knows Gavin isn't a racist or anti-semite or anything else they've labeled him. Rather, he supports a different slate of politicians with his satire and wit, and the SPLC would rather destroy him than have him out there convincing other people to see politics his way."
McInnes's defense team claimed in the filing that they are bringing this action against the SPLC for "defaming him by use of the SPLC Hate Designations, and publishing other false, damaging and defamatory statements about him." They accuse the SPLC of "concerted, obsessive and malicious actions taken to "deplatform" McInnes, as well as "tortious interference with his economic opportunities; and for intentionally interfering with his contractual relationships" by causing the termination of his employment.
The plaintiff accuses the SPLC of systematically exaggerating the rise of hate groups in order to raise their own profile and increase their own fundraising, while the FBI reported a reduction in hate crimes of 24 percent between 1998 and 2013. The SPLC, however, claimed the number of U.S.–based hate groups has risen by 75 percent during this same period.
McInnes was a founder of Vice Media but left the media company in 2008.
Since then, McInnes has moved to what he has called the "New Right."
McInnes and the Proud Boys have often espoused anti-muslim and misogynist ideas. He has written extensively on how women want to be "downright abused." He went on to say that he had to stop "playing nice" and begin "totally defiling the women I slept with" to get more women to have sex with him.
In October 2018, several members of the Proud Boys were arrested after a brawl outside the Metropolitan Republican Club in New York City after McInnes had just given a speech. McInnes recently left the group in an effort to distance himself from the club after it came under law enforcement and FBI scrutiny.
He has said in the past that "the Muslim world is filled with shoeless, toothless, inbred, hill-dwelling, rifle-toting, sodomy-prone men."
McInnes has also targeted Israel and Jews. He made a video for the far-right Canadian outlet Rebel Media, which he called "10 Things I Hate about Jews." He later retitled the video, "10 Things I Hate about Israel." He has also argued that Jews perhaps "were ostracized for a good reason."
The SPLC had total assets of $477 million for the year ending on October 2017, during which it had received $132 million in contributions, an increase of $140 million in its total assets from the prior year. The SPLC, a nonprofit organization, has moved $92 million of its SPLC's "anti-poverty" assets to the Cayman Islands.
After McInnes and his "Proud Boys" all-male fan group were included in SPLC's "Hall of Hate" McInnes was kicked off of Twitter, Facebook and Instagram. On Nov. 9, Paypal refused to allow transactions to McInnes and the Proud Boys. On Nov. 30, Australia denied McInnes a visa to attend a paid speaking engagement. On Dec. 9, McInnes was fired by Glenn Beck's Blaze Media. On Dec. 10, he was banned from YouTube. On Jan. 10, he was banned from MailChimp. That same month his podcasts were banned from iTunes.
McInnes is an immigrant from Canada, who lives here on a green card and is fearful that because of the campaign against him by the SPLC that he could lose his visa and be deported from this country.
They contend that, "Because of the SPLC, Mr. McInnes has gone from being known as an edgy, sometimes vulgar and highly opinionated performer and commentator to the 'leader of a hate group' and has been deemed fair game for physical and aggressive confrontations and other forms of harassment. Because of the SPLC's targeting of Mr. McInnes, the McInneses continue to experience relatively mild, but, for a young family, painful harassment and social ostracism in their neighborhood of the kind described in the Daily Caller article, including vandalism of their property."
They point to 72 articles on McInnes on the SPLC website and dispute many of the claims made by the SPLC about McInnes and the Proud Boys.
The court filing asks that the court declare that SPLC has falsely connected McInnes to a "hate group" and declare that misrepresentations about him "tortiously interfered with Mr. McInnes's business expectancy in violation of law." They are asking the court to "declare that SPLC's publication of the false and misleading representation of fact concerning Mr. McInnes, including the claim that he was connected to a 'hate group' because of his lawful recreational activities, wrongfully caused him to be discharged from his employment and to be prevented from obtaining future employment in the State of New York in violation of NY Labor Law."
McInnes is asking that the "court issue a permanent injunction enjoining SPLC, its officers, agents, servants, employees and all other persons acting in active concert or participation with SPLC from further interfering with his prospective economic opportunities by dissemination of the false, misleading and defamatory representation of fact that Mr. McInnes is a 'hate group' and requiring that SPLC issue a public retraction, apology and appropriate corrective advertising because of its actions." They are also asking for "all appropriate actual, compensatory and pecuniary damages," plus all of McInnes's attorney's fees and court costs.
Print this piece
Bills could improve access to diversion programs, report notes high fees and roadblocks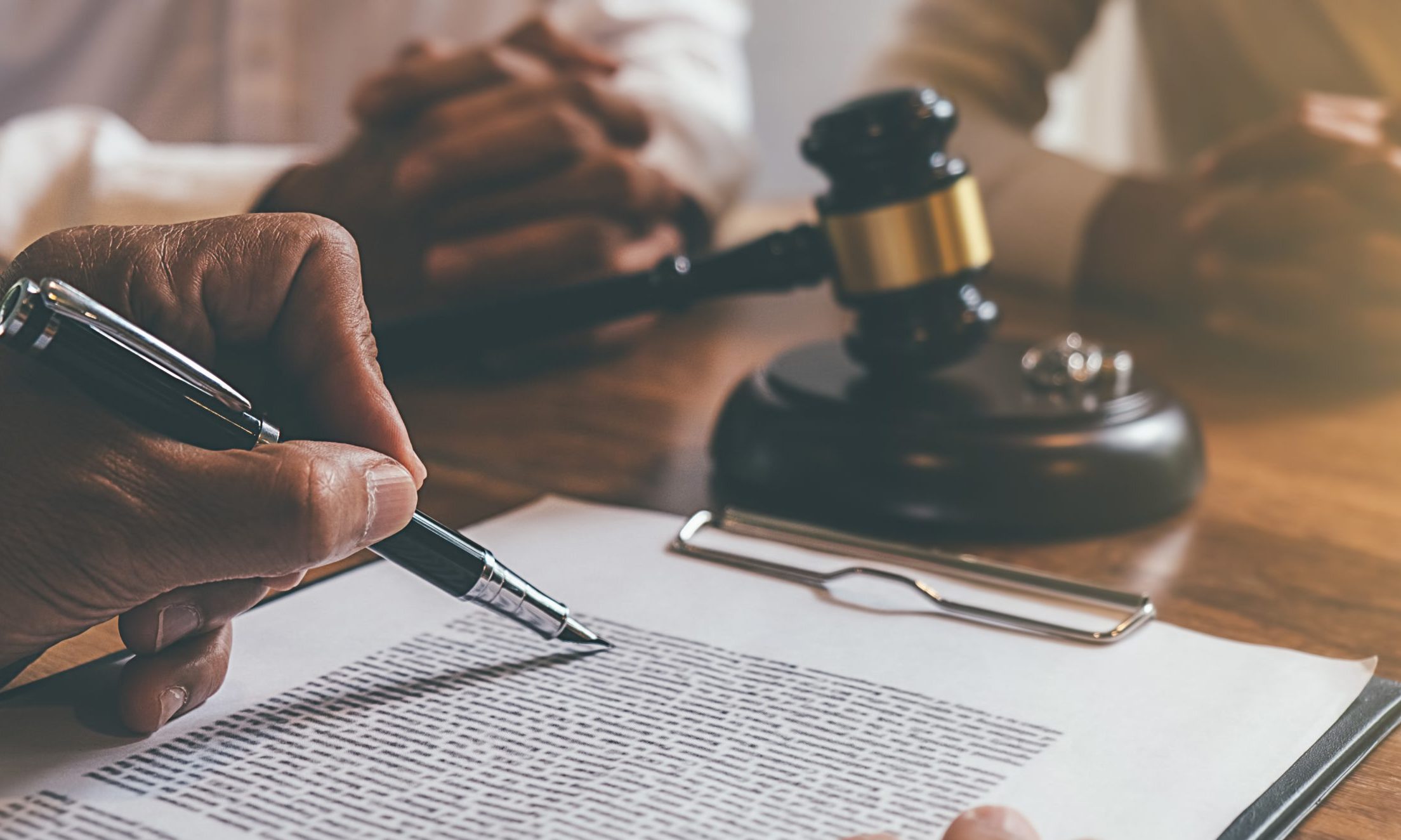 Bills recently introduced in the Alabama House and Senate aim to improve access to specialized courts and diversion programs, meant to get people the help they need and keep them from behind bars. 
Even with more access to those programs and courts, however, many can't afford the exorbitant fees to remain free, according to a report released this week by an Alabama nonprofit criminal justice reform advocacy group, which also found racial disparities and a lack of critical information on outcomes. 
Sen Cam Ward, R-Alabaster, told APR on Wednesday that his bill would help provide access to those programs to people who live in smaller communities, which don't have the money to afford them, by allowing judges to transfer municipal cases to circuit and district courts that do. 
Each participant – the defendant, the municipal court and the county court – would have to agree to transfer a case, according to the legislation. 
"You increase the opportunities for diversion, and smaller towns don't have it," Ward said. "It gives them a chance to avoid going to prison or going to jail." 
In order for a presiding circuit judge to transfer a case, all parties would have to agree to do so, and the defendant would have to qualify for the drug court, mental health court, veteran's court or diversion program, according to the bills. 
Rep. Jim Hill, R-Moody, introduced the House's version of the bill. Attempts to reach Hill on Wednesday were unsuccessful. 
The legislation promises a way out of serving time in county jails and prisons for low-level crimes, but even with more access, many of those programs are too costly for participants to afford, according to a report released Monday by Alabama Appleseed, which in 2018 and 2019 surveyed 1,011 people who had participated in those specialized courts and diversion programs. 
What researchers at Alabama Appleseed found was that most people in those programs are poor, making less than $14,999 a year, and paid a median of $1,600 for those diversion programs, or more than 10 percent of their income. 
"Close to half used high-cost payday or title loan," according to the report. "More than eight in ten gave up a necessity like food, rent, or prescription medication." 
Carla Crowder, executive director of Alabama Appleseed, in a message to APR on Wednesday said that to the extent that the legislation expands access to diversion, it looks like a step in the right direction. 
"But so much more is needed. Real reform of Alabama's inconsistent patchwork of diversion programs means no one is excluded because they're too poor to pay all the fees, or cannot take off work, or have small children to care for. And our research found all of these scenarios are far too common
Crowder said that there's also concern that the change could create new revenue streams for the various entities involved, which could result in more hardships for vulnerable low-income people charged with crimes. 
"Oftentimes new diversion programs spring up as a way to collect money from vulnerable people desperate to stay out of jail or prison. The last thing we need is more of that," Crowder said. 
Ward told APR that there are good points raised in the Appleseed report, and while he doesn't agree with all of the report's suggestions for fixes, he does believe there's room for improvement.
Among the report's recommendations for legislators is to "Establish and enforce uniform statewide standards for all diversion programs and alternatives to incarceration." 
Ward agrees, and said the state has "a sporadic nature of diversion programs. Some counties that work great, some not so much. Some, it's a pay-to-play system." 
"I do think some of these are absorbing, so I think Appleseed was correct on that," Ward said. 
Ward also said there needs to be more uniformity among the many different specialized courts and referral programs, and he agrees with the report's finding that there needs to be more transparency on the outcomes of such programs. 
Read the full report here. 
Among the the reports findings are: 
Disturbing Racial Disparities
In 2018, the Alabama Department of Corrections had 20,585 inmates in its custody population. Of those, 43 percent were white, while 56 percent were black. 
The same year the population of Community Corrections programs was nearly 60 percent white and 40 percent black. 
"The disparity between the racial demographics of the population in custody, who must bear the violence, danger, and misery of Alabama's prisons, and the racial demographics of those in Community Corrections, who enjoy a measure of liberty, is striking," the report reads. 
High fees
In Baldwin County, 18 months in a pretrial diversion program can cost a person  $3,010. 
The report notes that in Lee County, traffic cases can be disposed of through pretrial diversion for $673, DUIs are $1,183, while felony drug offenses cost $1,713. 
"Participants deemed poor enough for an appointed attorney can be required to pay an additional $500 in appointed attorneys fees, pushing the total cost for a felony above $2,000," the report reads. 
Of those polled by researchers 57 percent said they'd gone without food to pay to remain in the programs, 30 percent said they'd forgone paying on medical bills or for medication to do so and 12 percent said they failed to pay child support due to the costly programs. 
"42% admitted to committing a crime to pay diversion costs and fees; 29% sold drugs; 24% stole," the report reads. 
Lack of data, roadblocks to success 
"Alabama does not maintain any data on drug courts. The state does not maintain information about demographics, cost to participants, criminal charges, recidivism rates, length of time in drug court before graduation or termination, or any other data that would permit researchers, legislators, judges or anyone else to assess the efficacy of its drug courts." 
Researchers noted in the report that there is an employee of the Administrative Office of Courts who is doing some of that research, but that it's unclear if that data, if completed, will be made public. 
The difficulty of getting to required drug court appearances is exacerbated because "people are required to plead in to and attend drug courts in the jurisdiction where they are charged, not the jurisdiction where they live." 
One man, whom researchers witnessed at a drug court in Marengo County, had to drive from his home in Etowah County to get to the court, a 364-mile round trip. 
"For drug court participants who don't have licenses or who lack access to a vehicle of their own, this is a terrible obstacle, even an impossible one," the report reads.
Print this piece