Internet personality sues Southern Poverty Law Center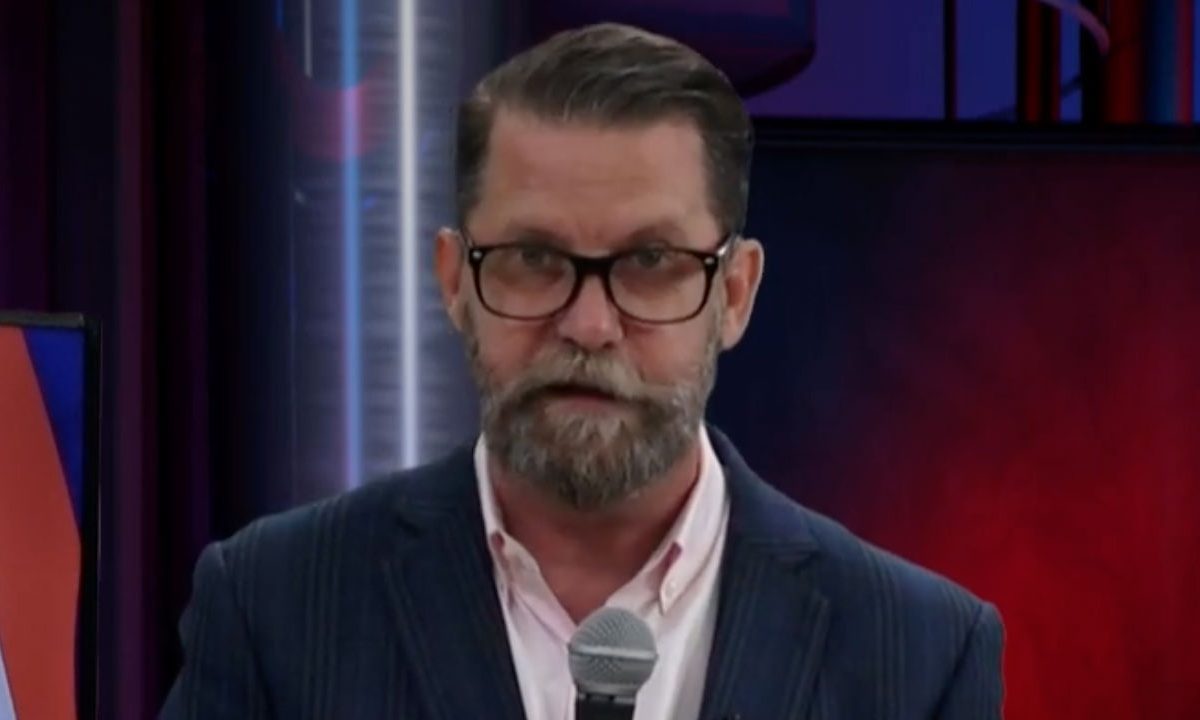 Monday, internet television personality, humorist and public speaker Gavin McInnes has filed suit against the Montgomery-based Southern Poverty Law Center claiming damages for them labeling his work as hate speech.
McInnes is an immigrant. He claims that he is an avowed and vocal opponent of discrimination based on race, religion or sexual preference and of ideologies and movements espousing extremism, nationalism and white supremacy.
McInnes claims that because of his unorthodox political beliefs, his associates and his family have been successfully targeted for personal and professional destruction by the SPLC, whom the filing claims is, "A self appointed enforcer of such orthodoxy, defendant SPLC, to achieve SPLC's own ideological, political and financial (i.e., fundraising) ends."
McInnes is being represented by Montgomery attorney, Baron Coleman.
"I wasn't familiar with Gavin or his work prior to beginning work on this case," Coleman said in a statement. "But, there is absolutely zero excuse in America for systematically targeting someone for complete personal and financial destruction because they support a different politician or different set of political beliefs. I wouldn't represent a racist or an anti-semite, and Gavin is neither. And the most horrific part of this entire ordeal is that the SPLC knows Gavin isn't a racist or anti-semite or anything else they've labeled him. Rather, he supports a different slate of politicians with his satire and wit, and the SPLC would rather destroy him than have him out there convincing other people to see politics his way."
McInnes's defense team claimed in the filing that they are bringing this action against the SPLC for "defaming him by use of the SPLC Hate Designations, and publishing other false, damaging and defamatory statements about him." They accuse the SPLC of "concerted, obsessive and malicious actions taken to "deplatform" McInnes, as well as "tortious interference with his economic opportunities; and for intentionally interfering with his contractual relationships" by causing the termination of his employment.
The plaintiff accuses the SPLC of systematically exaggerating the rise of hate groups in order to raise their own profile and increase their own fundraising, while the FBI reported a reduction in hate crimes of 24 percent between 1998 and 2013. The SPLC, however, claimed the number of U.S.–based hate groups has risen by 75 percent during this same period.
McInnes was a founder of Vice Media but left the media company in 2008.
Since then, McInnes has moved to what he has called the "New Right."
McInnes and the Proud Boys have often espoused anti-muslim and misogynist ideas. He has written extensively on how women want to be "downright abused." He went on to say that he had to stop "playing nice" and begin "totally defiling the women I slept with" to get more women to have sex with him.
In October 2018, several members of the Proud Boys were arrested after a brawl outside the Metropolitan Republican Club in New York City after McInnes had just given a speech. McInnes recently left the group in an effort to distance himself from the club after it came under law enforcement and FBI scrutiny.
He has said in the past that "the Muslim world is filled with shoeless, toothless, inbred, hill-dwelling, rifle-toting, sodomy-prone men."
McInnes has also targeted Israel and Jews. He made a video for the far-right Canadian outlet Rebel Media, which he called "10 Things I Hate about Jews." He later retitled the video, "10 Things I Hate about Israel." He has also argued that Jews perhaps "were ostracized for a good reason."
The SPLC had total assets of $477 million for the year ending on October 2017, during which it had received $132 million in contributions, an increase of $140 million in its total assets from the prior year. The SPLC, a nonprofit organization, has moved $92 million of its SPLC's "anti-poverty" assets to the Cayman Islands.
After McInnes and his "Proud Boys" all-male fan group were included in SPLC's "Hall of Hate" McInnes was kicked off of Twitter, Facebook and Instagram. On Nov. 9, Paypal refused to allow transactions to McInnes and the Proud Boys. On Nov. 30, Australia denied McInnes a visa to attend a paid speaking engagement. On Dec. 9, McInnes was fired by Glenn Beck's Blaze Media. On Dec. 10, he was banned from YouTube. On Jan. 10, he was banned from MailChimp. That same month his podcasts were banned from iTunes.
McInnes is an immigrant from Canada, who lives here on a green card and is fearful that because of the campaign against him by the SPLC that he could lose his visa and be deported from this country.
They contend that, "Because of the SPLC, Mr. McInnes has gone from being known as an edgy, sometimes vulgar and highly opinionated performer and commentator to the 'leader of a hate group' and has been deemed fair game for physical and aggressive confrontations and other forms of harassment. Because of the SPLC's targeting of Mr. McInnes, the McInneses continue to experience relatively mild, but, for a young family, painful harassment and social ostracism in their neighborhood of the kind described in the Daily Caller article, including vandalism of their property."
They point to 72 articles on McInnes on the SPLC website and dispute many of the claims made by the SPLC about McInnes and the Proud Boys.
The court filing asks that the court declare that SPLC has falsely connected McInnes to a "hate group" and declare that misrepresentations about him "tortiously interfered with Mr. McInnes's business expectancy in violation of law." They are asking the court to "declare that SPLC's publication of the false and misleading representation of fact concerning Mr. McInnes, including the claim that he was connected to a 'hate group' because of his lawful recreational activities, wrongfully caused him to be discharged from his employment and to be prevented from obtaining future employment in the State of New York in violation of NY Labor Law."
McInnes is asking that the "court issue a permanent injunction enjoining SPLC, its officers, agents, servants, employees and all other persons acting in active concert or participation with SPLC from further interfering with his prospective economic opportunities by dissemination of the false, misleading and defamatory representation of fact that Mr. McInnes is a 'hate group' and requiring that SPLC issue a public retraction, apology and appropriate corrective advertising because of its actions." They are also asking for "all appropriate actual, compensatory and pecuniary damages," plus all of McInnes's attorney's fees and court costs.
Print this piece
Opinion | The "rule of law" has some exceptions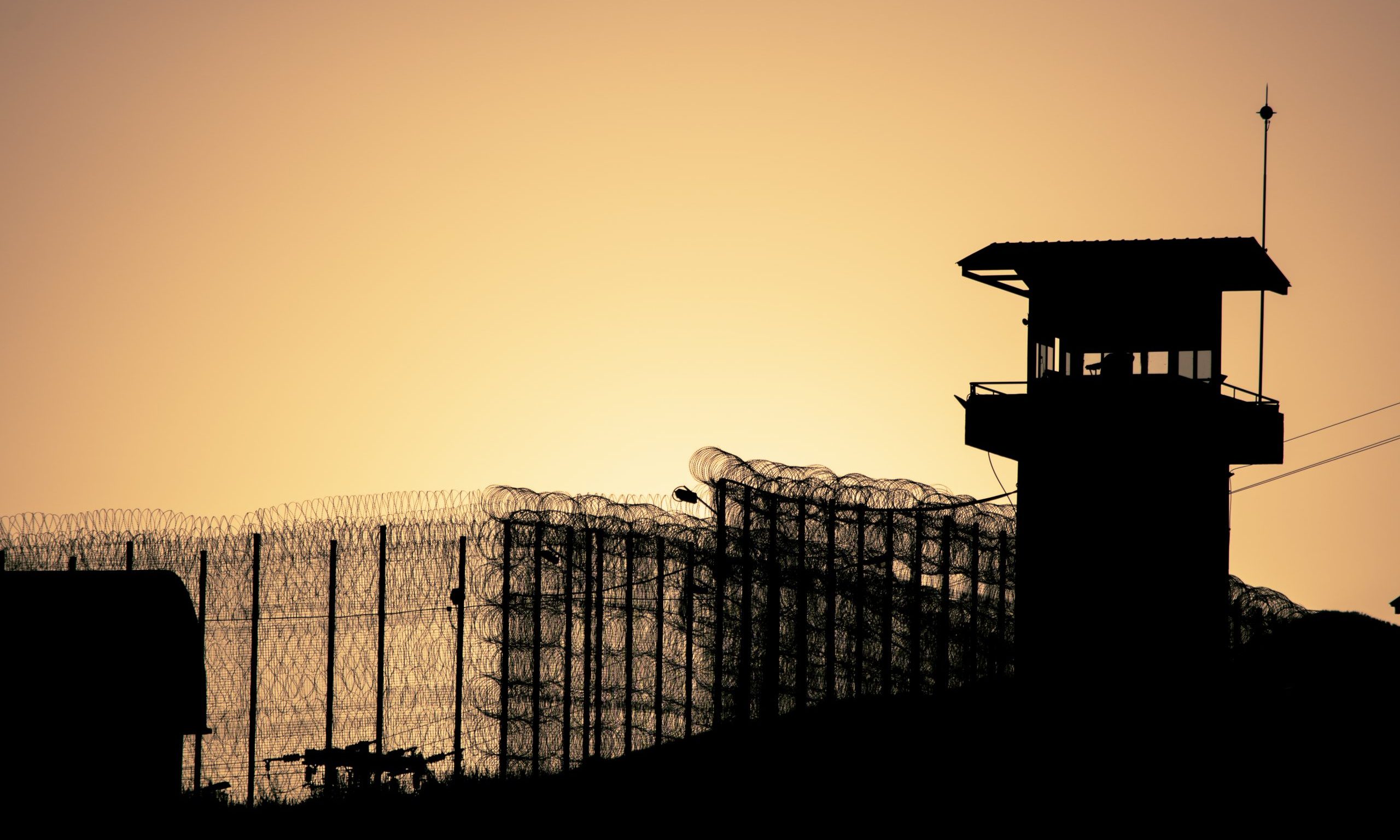 The State of Alabama murdered a man on Thursday night. 
Murder is what you call it when someone intentionally causes the death of another human for an unjustifiable reason. 
That fits with what Alabama did to Nathaniel Woods. 
Woods didn't kill anyone. Everyone associated with the case agreed on that. And the amount of mental gymnastics you have to perform in order to apply Alabama's "accomplice law" to Woods' involvement in the shooting deaths of three police officers is Cirque du Soleil worthy. 
But it didn't matter to the State of Alabama. Or Attorney General Steve Marshall. Or Gov. Kay Ivey. Or to the U.S Supreme Court. 
Everyone was cool with sticking the needle in Woods' arm because "the rule of law" must be followed. 
It's weird how the importance of the "rule of law" never comes into play when discussing ineffective counsel or improper jury instructions or a judge who improperly allows the victims' widows to recommend sentences to the jury — all of which, and more, happened in Woods' case — but "rule of law" becomes the absolute most important thing when it's time to carry out the execution in a flawed case. 
I mean, if the rule of law is actually that important to you, maybe start tidying up the processes that have repeatedly led to innocent men landing on Alabama's death row, and some of them winding up dead. 
If you need examples of this happening, let me point you to the movies made about those cases. All of them. 
If the rule of law matters to anyone, here's what it did to Nathaniel Woods: it failed him in the biggest way. 
To understand how, you have to know the story of Woods' arrest, so here's the quick version. He was at a home allegedly known as a crack house, and Birmingham police were at the door to serve a warrant. These cops apparently knew Woods, and he apparently knew them. They argued, and Woods said he didn't believe he had a warrant and refused to come out. 
So, the cops went in. According to court records from the prosecutors, Woods almost immediately surrendered and asked not to be maced. 
Not understanding what was happening, Woods' alleged accomplice, Kerry Spencer, who was asleep in a back room when cops broke through the door to arrest Woods, picked up an assault rifle and came out firing. He killed three of the cops and injured a fourth. 
This is why Nathaniel Woods was murdered by Alabama on Thursday. 
For another man's crimes. 
Oh, there was another explanation — one pushed by the prosecutors and by Marshall and Ivey the last two days — that makes so little sense it's hard to believe grownups are repeating it. 
In order to charge Woods under Alabama's accomplice law, which allows the state to hold people responsible for crimes they cause even if they're not the person who commits the act, the state had to show that Woods intentionally lured the officers into the home knowing they would be shot. 
To prove this, the state presented evidence that Woods and Spencer had argued with two of the officers earlier in the day, and that Woods had allegedly told one officer that if he would "take off that badge," Woods would "(mess) him up." There were allegedly other threats made back and forth. And then everyone went on their way. 
But according to the prosecutors — and wrap your head around this — Woods knew they would be back with a warrant later and set up a trap to murder them. 
That's the only way the accomplice statute can be applied here. Woods had to know the shooting was going to occur and he had to cause it to happen, which means he had to anticipate the police would come back looking for him and he had to arrange for Spencer to shoot them (or at least know that Spencer would shoot them). 
For the record, Spencer finds that just as silly as you. He has been consistent in his testimony that Woods had no idea that he was going to shoot the officers and that Woods played no role in the shooting. 
Didn't matter. Woods was still arrested and charged, and that was the first failure. 
He received a lawyer who had no experience with capital murder cases and advised his client that a plea deal offered by the state for 20-25 years — Marshall inexplicably denied in a letter on Wednesday that a deal was offered, despite this plea deal being mentioned numerous times in court filings — shouldn't be taken because the state had to prove that he participated in the crime. This was bad advice. 
So, Woods was failed again. 
A number of appeals deadlines were missed — failed again — and Woods' ever-changing attorneys — failed again — attempted to file late appeals for rehearings. The criminal appeals court and Alabama Supreme Court refused to hear those late appeals, which argued ineffective counsel, among other things — and he was failed again. 
And, of course, you know the failures that happened on Thursday night, when all of the people who could have stopped this travesty instead hid behind a "rule of law" excuse to do nothing. To keep up the appearances of tough-on-crime politicians. To tout their "law and order" record. 
Which is odd, because you'd think stopping improper executions would be part of law and order.
Print this piece