Livingston, Ledbetter preview legislative session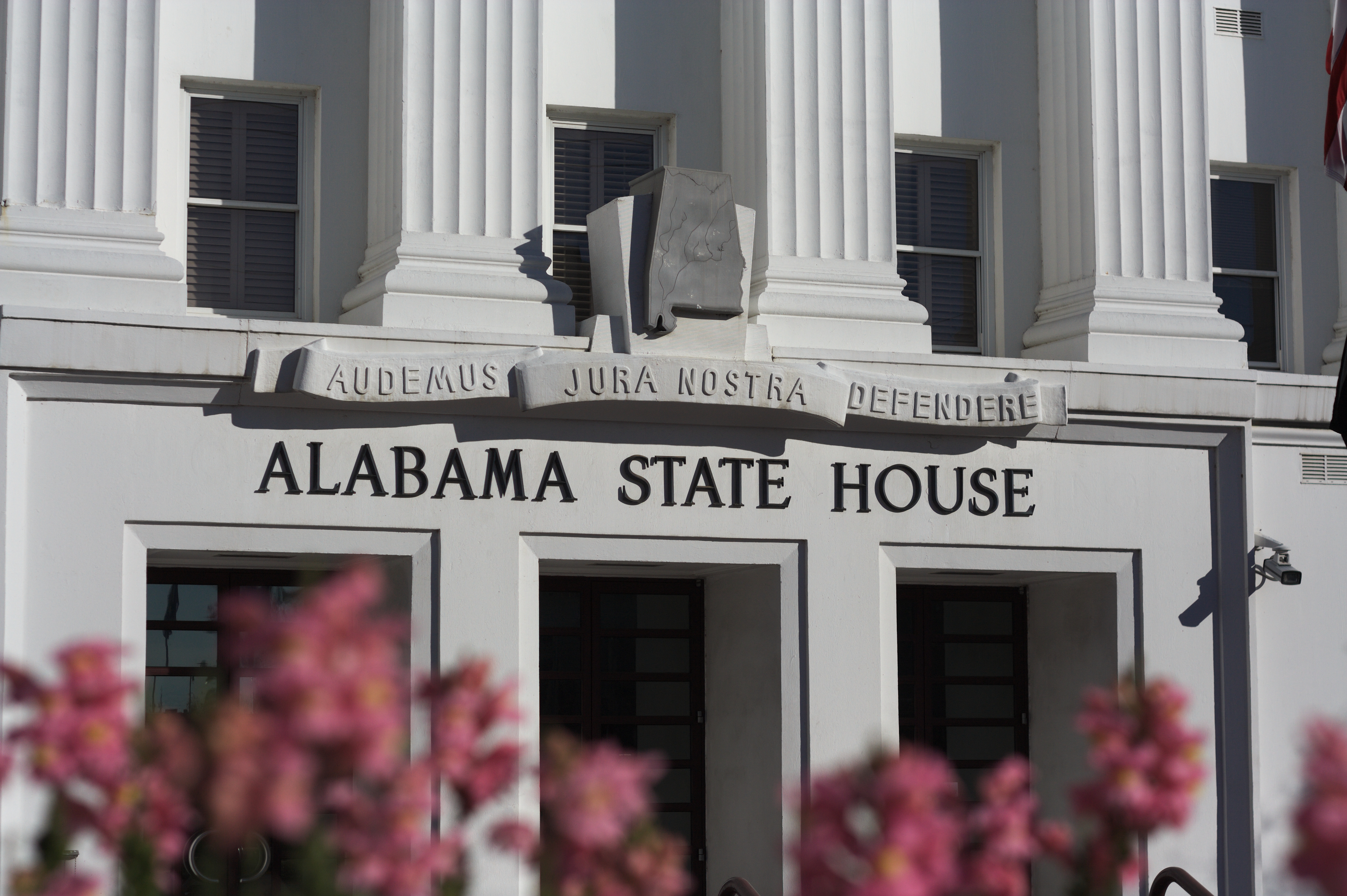 Alabama House Majority Leader Nathaniel Ledbetter, R-Rainsville, and State Sen. Steve Livingston, R-Scottsboro, addressed the people of Fort Payne about the state of the state. The event was sponsored by the Fort Payne Chamber of Commerce,
Senator Livingston said that I want to give you an overview of what happened in 2018 and an overview of what's ahead in the legislative session.
"Its an honor to represent Fort Payne in the Alabama Legislature," Representative Ledbetter said. "It is an honor to be re-elected as Majority Leader unanimously."
Sen. Livingston said that he will support legislation in the next session that will teach the Bible as an elective. "A lot of the problems in our school system would go away if we would just say a prayer at 7:30 each day."
"If you want a job in Alabama you can find a job in Alabama," Livingston said praising the strong Alabama economy.
"Alabama is one of the top five states for business," Rep. Ledbetter said. "Being one of the top five states people want to go to is important."
Livingston said, "I was at the Blue Origin ribbon cutting this week. It was interesting to see the excitement from the ULA (United Launch Alliance) folks.
ULA will use the Blue Origin rocket engines for their rockets which are made at the ULA Decatur factory.
Livingston said that there was a possibility of Dream Chaser making landings in Huntsville as early as 2022.
Dream Chaser is a reusable space plane built y Sierra Nevada Corporation Space Systems. The Dream Chaser is designed to resupply the International Space Station. Dream Chaser will be launched into space on a ULA Atlas V rocket.
Ledbetter said that Google is coming into Birmingham and is also building in Jackson County.
Livingston said that on Monday U.S. Senator Richard Shelby said that the FBI is looking at putting another $billion into the Redstone Arsenal in Huntsville.
"Last year we passed the largest tax cut in the history of Alabama," Livingston told the audience.
"We passed the Rolling Reserve Act, which virtually eliminated proration," Ledbetter said. "This year we will surpass over $7 billion in the education budget, the largest education budget in the history of the state."
"There is no one size fits all for securing schools," Livingston said. "We have got to provide some money for school security and let our school superintendents decide how to spend it."
Livingston said that in 2018 the legislature passed a balanced state general fund budget of $2 billion with no new tax increases. They were able to add $3 million in funds for the Alabama Law Enforcement Agency to put 30 additional state troopers on the road. Corrections was given a $55 million increase to hire additional mental and medical health staff.
"We have paid off over $500 million that the previous administration had borrowed from the rainy day fund," Ledbetter said.
"We started giving veterans free entrance to all Alabama state parks," Ledbetter told the Fort Payne audience. The Veterans Employment Act established a one-time $2,000 income tax credit for businesses that hire a veteran for a full-time position paying at least $14 an hour.
Livingston said that the legislature has reformed incentives so that they are pay as you go rather than cash incentives.
The two legislators said that the legislature passed bills to help ridesharing services and the Data Breach Notification Act after Equifax reported in March that two million Americans were affected by their data breach in 2017.
Livingston said that the legislature passed bills to fight human trafficking.
Livingston said that the legislature also passed Emily's Law last year. Emily Colvin was killed by a dangerous dog. Some of her family were in attendance. The bill sets felony penalties for anyone convicted of owning a dog that has seriously injured or killed a person.
"You can spend time in jail and have a hefty fine," Ledbetter said.
Ledbetter spoke in favor of expanding rural broadband.
"What if we have a man in rural Alabama who has found a cure for cancer but he does not have broadband to get it out there to the rest of the world?" Ledbetter said.
Livingston said that State Sen. Clay Scofield, R-Guntersville, was the architect of the bill that created the Broadband Accessibility Fund.
Ledbetter said that he expects another bill that will raise the fund.
Livingston said that the legislature passed the Child Care Safety Act "To make sure that we protect our kids."
"We changed the law and I think kids in daycare are safer because of it," Ledbetter said.
Ledbetter said that he worked with Speaker of the House Mac McCutcheon to protect the Republican supermajority. The House GOP has the largest majority it has ever had at 77 of the 105 seats.
Livingston said that Republicans picked up Harri Ann Smith's seat in southeast Alabama and defended the 26 seats they already has so hold 27 of the 35 seats in the Alabama Senate.
"We have a group that will play well together," Senator Livingston added.
Ledbetter said that he expected to see an infrastructure bill.
"I don't know what the mechanism will be; but we have CEOs from Mercedes get up and say if you don't improve your infrastructure we will stop expanding in your state. A General said if we had known you weren't going to expand your infrastructure we would have stayed in Virginia."
Livingston praised Mayor Tommy Battle and the folks in Huntsville for coming up with $250 million in local money to improve roads there.
"I have not seen the bill," Livingston said. "I have heard 26 cents (a gallon in higher fuel taxes). I don't know where that came from. If you have driven I-65 you will know that we have a problem."
Ledbetter said that Dekalb County school buses drive 30,000 a miles a year to get around bad bridges. The last time the state did anything was 1992. Cars are a lot more fuel efficient than they were then. The last two years it (fuel tax collections) has been down six percent even though we have we have 22 percent more vehicles on the road. "It may not be all fuel taxes, it might be something else."
"There is a lot of conversation going on," Livingston said. "The devil is in the details. The fighting will start when we see a bill." Georgia passed a 26 cents a gallon increase. "We have seen a lot of growth. If we don't address this all of that could come to a screeching halt."
Livingston said that Senator Shelby said that there is going to be some money set aside for dredging Mobile Bay Harbor. Right now there is not a port on the Gulf of Mexico that the big supercargo container ships can go to. They have to go around to the Atlantic Ocean. They are talking about dredging down 18 inches and 20 foot on either side.
The legislators said that the trucking industry pays 44 percent of the fuel taxes, Ledbetter said 23 percent of all fuel is by people transiting through the state Alabamians only buy 33 percent of the fuel.
"The trucking industry is behind it," Livingston said.
On the prison issue, Livingston said, "The Governor has an idea that they can fix this without the legislature's help. We will see." We will have to provide more mental health care in the prisons.
"We have got to look at doing something about workforce development," Ledbetter said. "A certified plumber can make more money in Dekalb County than a lawyer can. We have a lot of lawyers. We don't have enough plumbers. It is the same way with electricians."
The two legislators said that they were meeting with Chancellor Baker to discuss a plan to help Northeast Alabama's workforce.
"Mike Row said that we have kids borrowing money for degrees for jobs that no longer exist," Ledbetter said. "Welders can make six digits."
Livingston said that there is a big need for HVAC workers. Google has to cool all those servers and they are paying $37 an hour for HVAC certified people.
"Medicaid expansion has become a topic suddenly this week," Livingston said.
"There is some talk among the hospitals that they have a way to pay the state's portion back," Ledbetter said. "We are losing a lot of rural hospitals. Jacksonville just closed. If they are willing to pay it back and not be a burden for the state." "Am I sold on it yet? I am not."
Livingston said that were working with CMS (the Center for Medicare and Medicaid Services) to make it where small rural hospitals are entitled to the same reimbursement as major city hospitals.
Ledbetter said that Medicaid Commissioner Stephanie Azar asked for less money than they got last year.
Ledbetter said that there is going to be a lottery bill. "I am not privy to the plan yet."
"I am not sure who is going to bring it," Livingston said. McClendon has a stand-alone lottery bill.
"I am not a lottery person, but I think you have a right to vote on it," Ledbetter said. "If you see me vote for it, I am voting for your right to vote on it."
"Economic growth the last two years has been really good," Livingston said. "The general fund budget is healthy. That's when the problems start in Montgomery. When we have got money."
"92 percent of our money is earmarked," Livingston said. "We only have got a little bit of money to play with."
The legislators reported that Dekalb County has four existing industries expand and five new industries announced for 112 new jobs. Jackson County has expansions and one new industry for a total of 315 ne jobs.
"We are dropping a ball on mental health in Alabama,'' Ledbetter said. We would like to get mental health advisers in schools so kids can get help early on.
Livingston acknowledged the concerns of an audience member and admitted that a lottery is a regressive tax and will come with social ills.
The legislators said that the Bellefonte nuclear power plant will create 8000 construction jobs over seven years and1500 permanent jobs.
Livingston said that TVA blocked the sale of the plant at the last minute and the matter is in federal court in front of new appointee Lyles Burke.
"I feel pretty comfortable that if things go well they (TVA) will sell the plant," Livingston said. "It will be done right and managed professionally. This is not Nathaniel and Steve going out and building a nuclear plant. This will be done right.
An audience member asked about removing the sales tax on groceries.
Livingston said that the state would have to make the money back from someplace
"We are looking at it," Ledbetter said.
"We need to be looking at changing Alabama for the next generation and not for the next election," Ledbetter said.
Huntsville economic developer Nicole Jones addressed the legislators about her support for infrastructure improvements.
"I appreciated the opportunity to speak briefly on the importance of addressing Alabama's crumbling infrastructure," Jones said in a statement. "Adequate infrastructure always makes the top tier of requirements during the site selection process. If we are going to continue our state's economic momentum (project wins), we must be proactive and address infrastructure now. This means dredging a small part of Mobile Bay so ships can move in more cargo as well as fixing our highways so 18-wheelers can transport goods effectively and constituents can travel to and from the workplace in a safe and reliable manner (with minimal traffic) We are not receiving the same return on investment as the economic model generated in 1992. Vehicles have become more fuel efficient since then. Infrastructure is a quality of life issue and a bipartisan issue that will dominate the upcoming legislative session."
The legislative session begins in March.
Print this piece
Brooks, Palmer join lawsuit against House's proxy voting rule change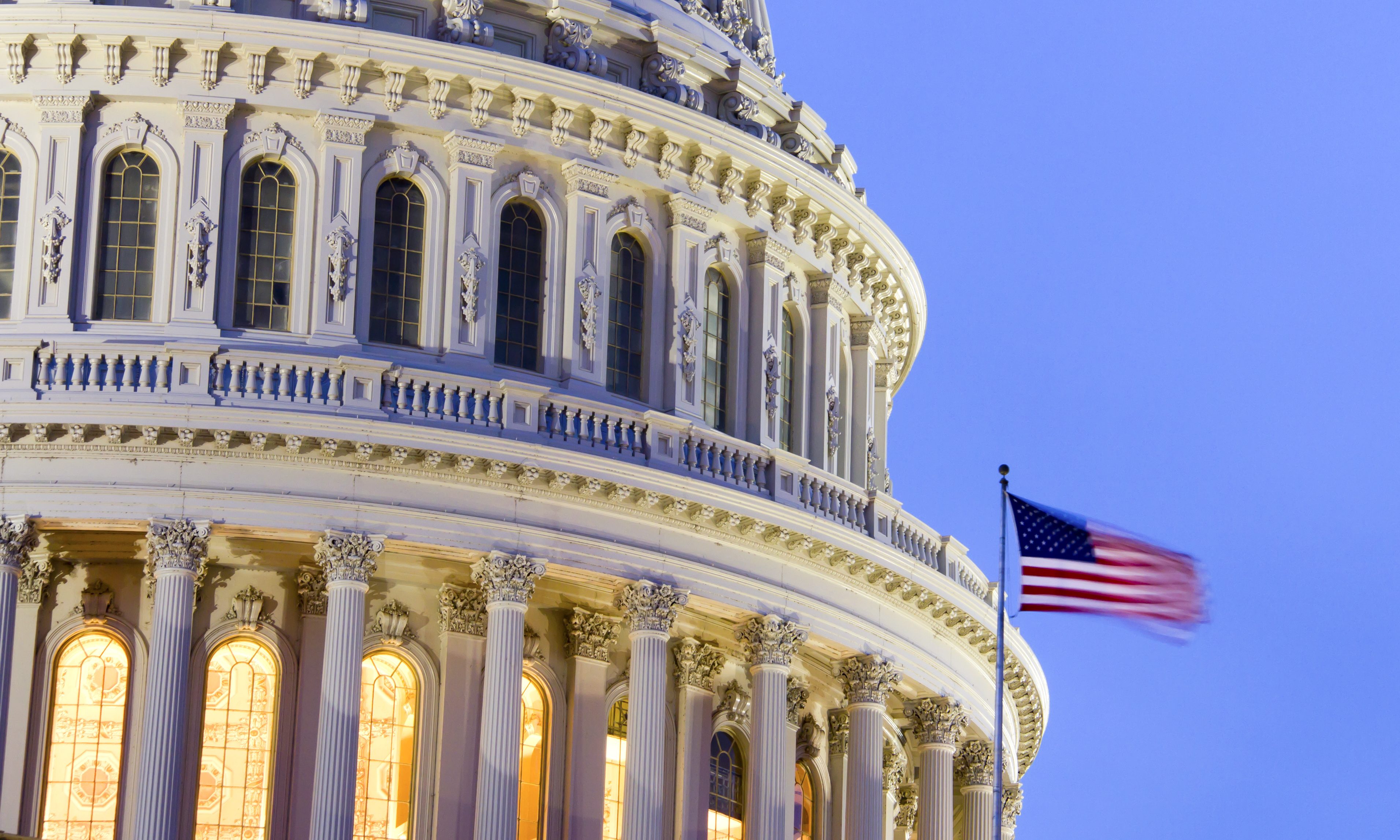 U.S. Rep. Gary Palmer, R-Hoover, and Mo Brooks, R-Huntsville, have joined constituents and members of the House Republican Conference as plaintiffs in a lawsuit challenging the constitutionality of a recently passed resolution that allows representatives to cast votes for themselves and others on the House floor, known as proxy voting.
The rule change was supported largely by Democrats along party lines who said it was needed during the pandemic to protect the health and safety of members of Congress.
"This rule change is not a mere procedure change, but a direct assault on the Constitution and over 200 years of precedent," Palmer said. "The Constitution requires that Congress assembles. There is no emergency so great that Congress cannot meet to do its job of representing the people."
Brooks said the proxy voting scheme is not only "unprecedented and antithetical" to the job of a House member, but it is also "blatantly unconstitutional."
"Article 1, Section 5 of the Constitution requires that a 'a Majority of each (House of Congress) shall constitute a Quorum to do Business; . . . and (each House) may be authorized to compel the Attendance of absent Members,'" Brooks said. "The Constitution requires that the House assemble a majority of its Members to conduct business, and there is no more serious House business than voting."
Palmer said members of Congress should rise to the challenge of the pandemic and meet in person.
"Our history is littered with wars, pandemics, and attacks on American soil, but none of that has ever prevented Congress from meeting to do the people's business," Palmer said. "The current public health crisis should not change that precedent. Precautions can be taken, but Congress must show up to work like everyone else."
House Republican Leader Kevin McCarthy of California is the leader of the proxy vote lawsuit. Alabama Congressman Bradley Byrne, R-Montrose, is already one of the plaintiffs.
"The Constitution is clear that a majority must be present for the House to conduct business," Byrne said. "Speaker Pelosi's attempt to allow Democrats to cast multiple 'proxy' votes for their colleagues is a blatant violation of the Constitution. Under rules adopted last week, as few as 22 Democrats could claim a quorum and win a vote against all 197 Republicans. This scheme gives Pelosi and her lieutenants complete and dangerous unconstitutional powers. If Democrats won't show up to vote, they should turn the speaker's gavel over to Leader McCarthy and the Republicans who are actually willing to show up and work for the people they represent."
"This week, House Democrats will break over 230 years of precedent and allow Members of Congress to vote by proxy on the House floor," Leader McCarthy said. "This is not simply arcane parliamentary procedure. It is a brazen violation of the Constitution, a dereliction of our duty as elected officials, and would silence the American people's voice during a crisis. Although I wish this matter could have been solved on a bipartisan basis, the stakes are too high to let this injustice go unaddressed. That is why, along with other members of the House and our constituents, I have filed a lawsuit in federal court to overturn Speaker Pelosi's unconstitutional power grab."
The Republican plaintiffs point out that in the last 231 years, the House of Representatives has never permitted a member to vote by proxy from the floor of the chamber. This includes during the Yellow Fever of 1793, the Civil War, the burning of the Capitol during the War of 1812, the Spanish Flu of 1918 and 9/11.
The GOP plaintiffs claim that voting by proxy is flatly prohibited by the Constitution.
Article I, Section 4, Clause 2 states: "The Congress shall assemble at least once in every Year, and such Meeting shall . . . ." o Article I, Section 5, Clause 1 states: "Each House shall be the Judge of the Elections . . . and a Majority of each shall constitute a Quorum to do Business; . . . and may be authorized to compel the Attendance of absent Members." o Article I, Section 6, Clause 1 states: "The Senators and Representatives . . . shall . . . be privileged from Arrest during their Attendance at the Session of their respective Houses" • The constitution clearly contemplates the physical gathering together of representatives as a deliberative body. As the Supreme Court has held, to constitute a "quorum" necessary to "do business," the Constitution requires "the presence of a majority, and when that majority are present the power of the house arises." United States v. Ballin, 144 U.S. 1, 6 (1892)
The plaintiffs have filed a constitutional challenge in the D.C federal district court seeking to enjoin the use of proxy voting in the United States House of Representatives.
Congressman Mo Brooks represents Alabama's Fifth Congressional District. Congressman Gary Palmer represents Alabama's Sixth Congressional District. Alabama Democrats were unable to find candidates willing to challenge either of the two popular incumbents. Brooks did defeat a Republican challenger in March.
Print this piece