Opinion | Alabama AG: There's no such thing as a black good guy with a gun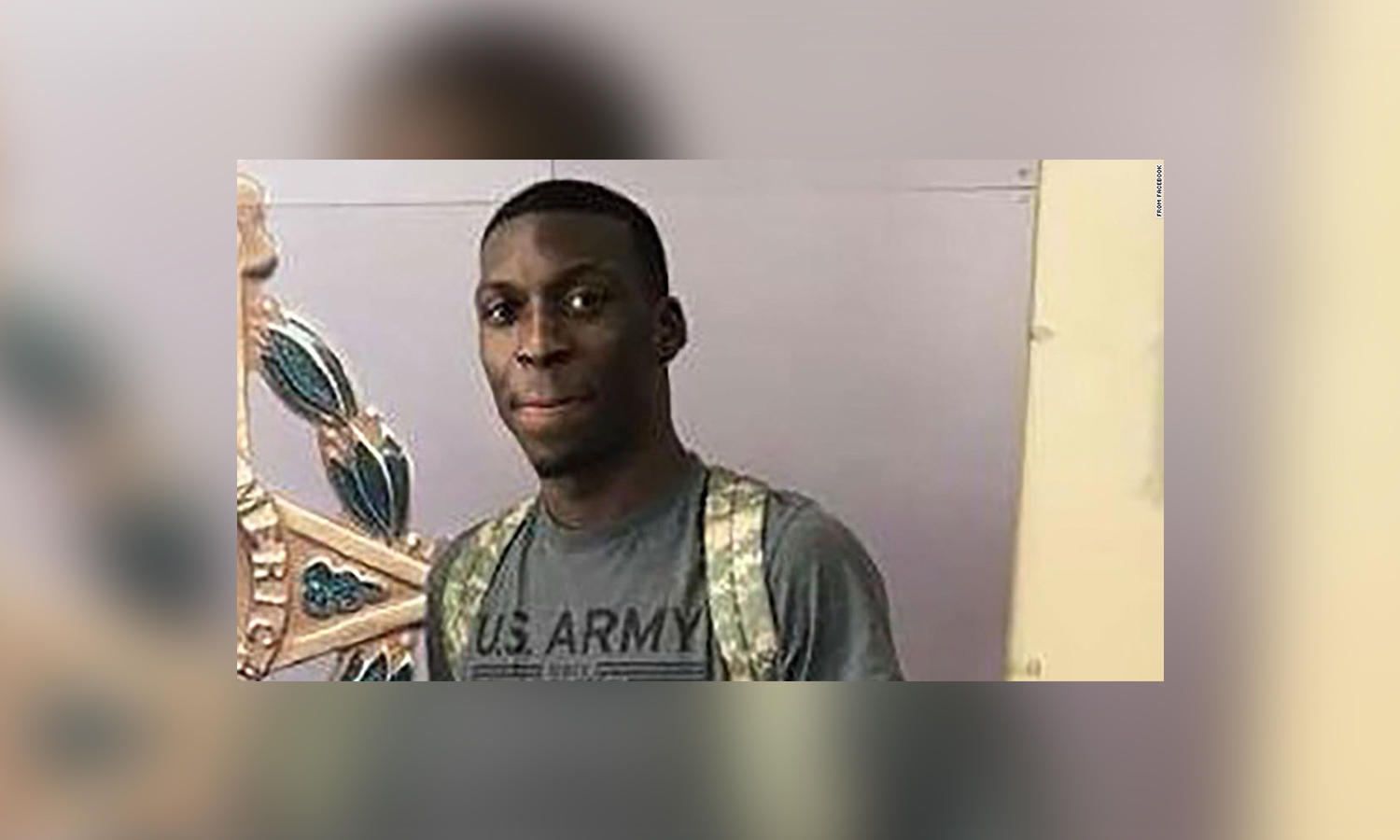 EJ Bradford was murdered.
Let's get that straight right up front.
On Thanksgiving night last year, Bradford went the Galleria mall in Hoover, where he did absolutely nothing wrong.
He didn't break a law.
He didn't break a rule.
He didn't disobey a cop.
He didn't act suspiciously.
He just happened to be a black guy in an Alabama mall when a shooting occurred — a shooting he wasn't involved in.
EJ Bradford was, in every way, exactly the sort of citizen that the boys in the Alabama Legislature say they want — law-abiding, pistol-toting, responsible gun owner. The "good guy with the gun" — that's what Bradford was.
Until he was shot three times in the back.
By a cop.
A cop who never uttered a word in Bradford's direction.
Never told him to stop.
Never told him to drop his gun.
Never told him to raise his hands.
The video is clear as day. Bradford can be seen, gun drawn but being carried pointed downward and at his side.
---
Warning: Video contains graphic content.
---
The good guy with the gun retreats a few steps, gathers himself and then proceeds to take two steps toward the real shooters, the actual threats. EJ Bradford was running toward the bad guys.
And then, BAM! He goes down in a heap. The good guy's gun goes sliding across the mall floor.
An autopsy paid for by his family showed he was shot three times, all of them in the back.
On Tuesday, Alabama's attorney general, Steve Marshall, told the world that what happened in the Galleria that night to Bradford was a good police shooting.
The officer will face no charges. He did nothing wrong, Marshall said.
Nothing wrong, except not turn his body cam on, not shout a command at Bradford before firing multiple times, not pause to gain a better understanding of the situation, not stop the actual shooter from fleeing.
Otherwise, yeah, solid effort.
But in reality, Tuesday's announcement was no surprise. How could you ever be surprised in a man so cowardly that he didn't have the decency to personally meet with Bradford's parents? And let's keep in mind that Bradford did absolutely nothing wrong because you can rest assured that if he had so much as jaywalked on his way into the Galleria that night it would have been in that report.
Everyone knew that when Marshall took the odd step of taking over the investigation — and all involved couldn't explain it — that some real back-alley BS was about to go down.
And so, it was no surprise that Marshall's report used the same loaded language as the Hoover PD, when it attempted numerous times to blame Bradford for his own shooting death. According to Marshall, Bradford was "a clear threat" when he went "charging" toward "innocent bystanders."
But there's video of this thing. I'd encourage you to watch it.
If you do, you'll see that Bradford didn't have a chance to "charge" anywhere before the three bullets stopped him. And with his gun down at his side, he didn't seem like a crazed gunman. And it's probably worth remembering that Bradford was one of those innocent bystanders.
What Marshall and others are hoping is that you'll allow race and NFL player protests and the buffoon in the White House cloud your judgment. That it won't matter to you what's actually on the video, just like it didn't matter to them.
But try this. When you watch that video, try pretending that Bradford is your son or daughter, your husband or brother, your neighbor or friend.
Or, hell, just imagine he's any white person on Earth.
Print this piece
Opinion | Gov. Kay Ivey moved the football again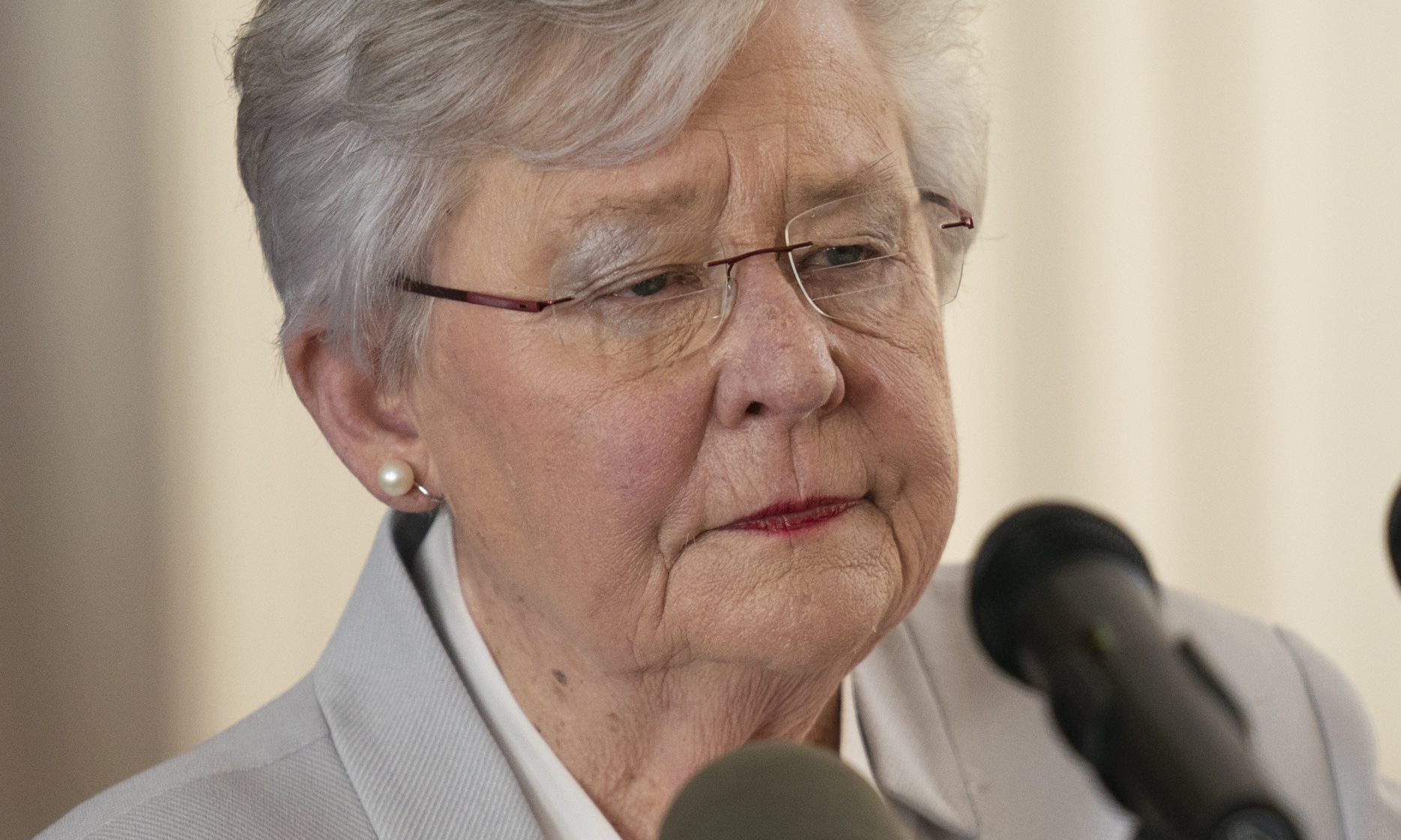 I understand how Charlie Brown must have felt. 
The disappointment and surprise when Lucy moved that football one more time. The betrayal. The embarrassment. The anger. 
I know those feelings, because far too often I've experienced them with Alabama politicians. I want so badly to believe that our elected lawmakers are good and smart people who care about the citizens of the state. That they're not money-grubbing, selfish dolts who will sell us all out for a nickel and new socks. That they will lean on science and facts when crafting policy and ignore the noise from the ignorant minority screaming the loudest. 
And so, far too often, I believe in someone who I know, deep down, is just going to let me down. Who's going to move that football at the last minute. 
On Thursday, it was Gov. Kay Ivey moving the football. 
It seems like only last month that I was writing a column praising Ivey for her sound judgment and decision-making. That's because it was last month when Ivey ignored the screaming crazies calling for a "reopening" of Alabama in the midst of a global pandemic that is, quite clearly, getting worse in this state. 
Ivey listened to real doctors. She leaned on facts. She had a cute comeback — "data over dates" — to shoot down any notion that a calendar day would carry more weight than the data showing infection and hospitalization rates. 
We had a governor making sound decisions rooted in public safety and health. She refused to budge on the matter and refused to let money outweigh the value of human life. 
It was a great time to be alive in Alabama. 
And then, Kay Ivey moved the football. 
A week ago, after telling people that it would be data that determined when Alabama reopens, and that she would follow the White House guidelines for reopening, she did neither. Instead, she did exactly what she said she wouldn't do — used a date to determine that it was time to lift restrictions. 
The lockdown had gone on too long, Ivey said, and it was time to lift it. 
She did so as positive cases were on the rise. And with absolutely no plan for comprehensive testing and tracing — the one thing that Ivey and all medical experts said we HAD to have before we could safely lift restrictions. 
Then, on Thursday, Ivey was back again to lift more restrictions — the day after the mayor of Montgomery told the world that his town and the surrounding three counties are out of ICU beds because of a massive outbreak of new cases. Hospitals in Montgomery are now transporting ICU patients to Birmingham. 
Still, there went Ivey, lifting restrictions to allow strip clubs and concert venues and casinos to reopen. Just in time for the Memorial Day weekend rush — a coincidence, no doubt. 
The reason for all of this is easy to understand. 
There is no plan to save people. 
The testing and tracing we were supposed to have — that would have allowed us to more safely reopen and go about our lives while the carriers of the virus and those exposed to those people are sequestered — have never materialized. And it is painfully obvious at this point that we will never have it. 
In addition, there is no true guidance from the White House, and what little has come from there, we've mostly ignored. We're supposed to have at least seven straight days of reduced positive cases. We don't have one day. 
There's also the Idiot Factor — the groups of crazy people screaming about tyranny and government overreach because they have to put on a mask to shop at Publix. These are the same people who think strapping a bulletproof backpack on their kids to go to school instead of expanding background checks is simply the price of freedom. 
Add it all up, and it's pretty easy to see what Ivey did: Tossed up her hands and said to hell with it, y'all be careful out there. 
And that's disappointing. Because I believe the majority of Alabamians — and there are polls to back this up — were grateful for her measured approach and data-driven decisions. And I think most understand that there are ways to both reopen the economy and still keep in place restrictions that both limit the spread of the virus and impress upon people the danger it still poses. 
But we're not doing that. Not anymore. 
Instead, we're back to taking the easy way, back to catering to big business and rightwing crazies, back to ignoring science and data. 
The football was moved again.
Print this piece