Zeigler supports public hangings for the murder of law enforcement officers
Alabama State Auditor Jim Zeigler (R) said that public hangings would be more effective than the standard death penalty for the killers of law enforcement officers.
"It would be more of a deterrent to the killing of officers if would-be killers witnessed others hanging in the public square," Zeigler said. "Nothing else makes them think. Maybe hanging would."
The state auditor and 2020 U.S. Senate candidate shared his views with President Donald Trump in a letter. Zeigler asked Trump to adopt his views on expanding the death penalty and share those views in tonight's State of the Union address.
In January, there were two police officers killed in Alabama, Wytushka Carter in Birmingham and Sean Tuder in Mobile.
Zeigler has asked Trump to support legislation mandating the death penalty for murdering any law enforcement officer.
Zeigler also objected to the lengthy appeals process that can slow justice for many years after a murderer is convicted.
"We need an 'express lane' for executions such as Texas has – maybe stronger," Zeigler said. "We need to stop these 20 to 30-year delays in executions at taxpayer expense. Justice delayed is justice denied. These potential killers are not deterred by what may happen to them in 30 years. They are thinking of instant gratification in the next 30 minutes – or 30 seconds."
Trump has expressed support for legislation mandating the death penalty for those who kill law enforcement officers in the past.
Public executions were long used by governments to send a message to the populace not to resist.
The last person to be hung by the state in the U.S. was Billy Bailey on January 25, 1996, by the state of Delaware. The state of Washington hung two men in 1993 and 1994. The last public hanging by the state was on Aug. 14, 1936, in Owensboro, Kentucky.
Alabama has executed 62 men and one woman since executions resumed in 1983. Dominique Ray is scheduled to be executed on Thursday at 6 p.m. at Holman Prison. Ray, age 42, has confessed to murdering and raping 15-year-old Tiffany Harville on July 15, 1995. Ray has confessed to the crime and will die by lethal injection.
Federal law already has the death penalty for murdering a law enforcement officer if the officer was assisting in a federal investigation. Zeigler said his proposal would expand that provision to include any law enforcement officer. Zeigler, an attorney, said it would be a one sentence amendment to 18 U.S. Code § 1121.
Zeigler has announced that he has formed an exploratory campaign for the 2020 race for the U.S. Senate seat, now held by Sen. Doug Jones, D-Alabama. Zeigler has until November to formally make a decision.
Former Gov. Robert Bentley, Congressman Bradly Byrnes, State Senate President Pro Tem Del Marsh and Yellowhammer News founder Cliff Sims have all reportedly expressed interest in running for the Senate seat.
Alabama Constable Association: Amendment 2 could defund constables statewide
Amendment 2, if approved, would delete language protecting how constables are funded statewide.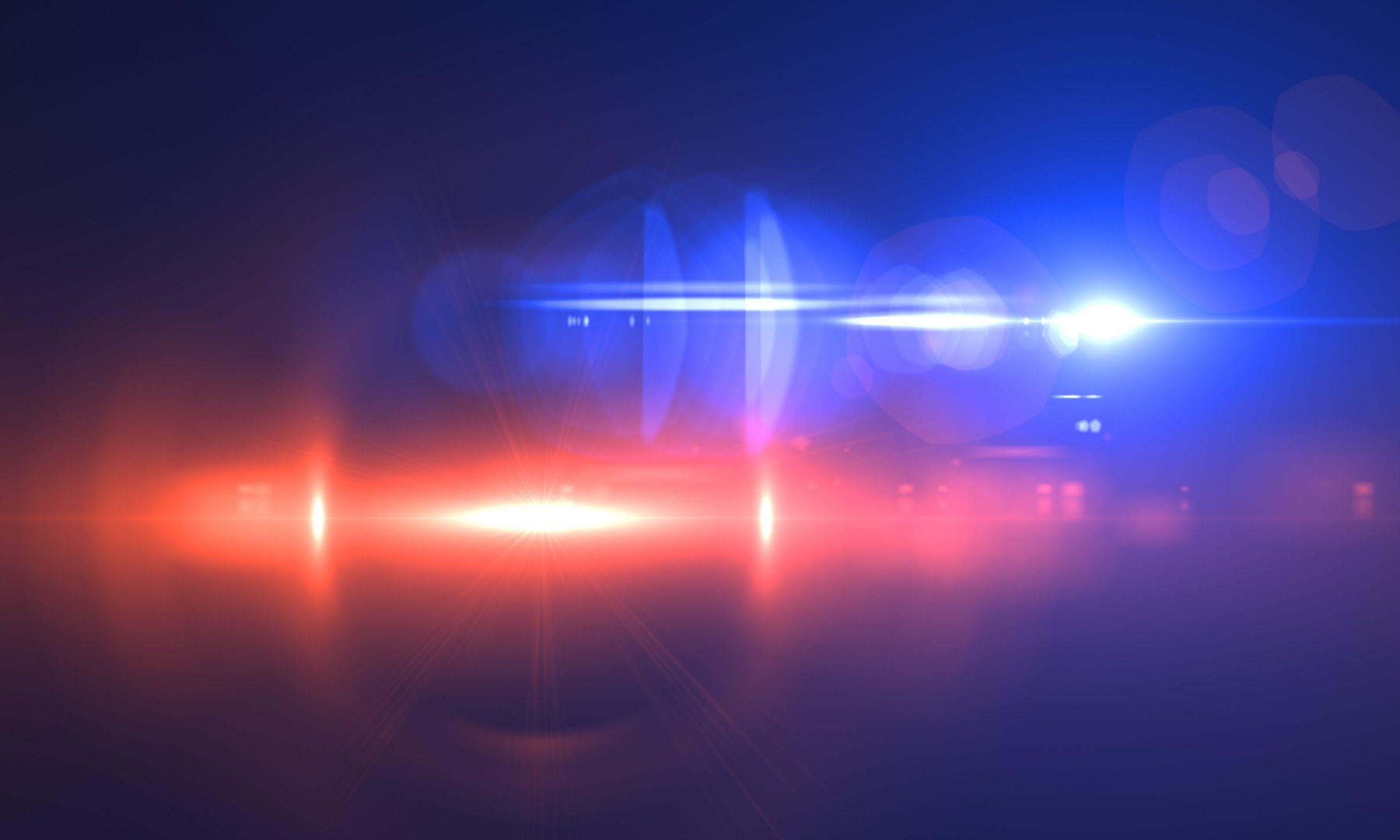 If Amendment 2 on the Nov. 3 ballot is approved by Alabama voters, it could pave the way for an end to an office in Alabama with a history in the U.S. that dates back to the 17th century, according to the Alabama Constable Association. 
Chauncey Wood III, president of the Alabama Constables Association, reached by phone Monday, referred a reporter to a pending press release from the association. Jonathan Barbee, constable for Jefferson County and the association's spokesman, said in the statement Monday that the association is concerned with several aspects of Amendment 2. 
If approved, the amendment would process numerous changes to the state's judicial system, including a change that would allow Alabama Supreme Court, rather than the chief justice, to appoint the administrative director of courts.
It would also increase the Judicial Inquiry Commission from nine members to 11 and would allow the governor, rather than the lieutenant governor, to appoint a member of the Court of the Judiciary. The amendment would also prevent automatic disqualification from holding public offices for a judge solely because a complaint was filed with the Judiciary Inquiry Commission. Additionally, it would provide that a judge can be removed from office only by the Court of the Judiciary.
Amendment 2 would also "delete certain language relating to the position of constable holding more than one state office," and Barbee, in his statement, explained that the amendment could defund Constables statewide if counties chose to do so. 
"Constables are not taxpayer-funded, they are largely voluntary Peace Officers," Barbee said. "The fees they collect from their duties as Officers of the Courts allow them to support the expenses of the office such as vehicles, uniforms, and equipment. Amendment 2 also deletes the language protecting how Constables are paid by private court fees, leaving it in question for the appointed Administrator to decide."
In Alabama, constables are elected peace officers and act in many of the same ways as do sheriff's deputies. They're able to make arrests, serve court papers and provide security for parades, funerals and the like. 
Amendment 2 was sponsored by Alabama Sen. Arthur Orr, R-Decatur. Orr, in a message to APR on Monday, said that the portion of the amendment dealing with constables was drafted by an Alabama Law Institute committee, headed at the time by the institute's deputy director at the time, Clay Hornsby. Orr referred questions about the matter to Hornsby. 
David Kimberley, acting deputy director of the Alabama Legislative Services Agency's Law Institute, told APR that he took over as acting deputy director since Hornsby's departure on Aug. 1. 
If the amendment is approved by voters, Kimberley said that a county that wants to keep their constable can do so, but that the amendment is an acknowledgement that there are few constables left in the state and it's approaching becoming "an archaic position or office." 
"It was noted that only 24 out of the 67 counties currently have constables. Most of all the services of constables are duplicated sheriff's deputies," Kimberley said. "And it was essentially just an acknowledgement of what seemed to be a gradual phase out of this office in the state of Alabama." 
Read Barbee's full statement below: 
The Alabama Constables Association has joined other law enforcement and conservative groups in urging voters to vote "NO" on Amendment 2 in the general election on November 3rd.
Constable Jonathan Barbee, the Association's Public Information Officer, said in a statement:
"We're very concerned about several of the parts of Amendment 2, starting with the overall size and complexity of the Amendment. Typically, proposed constitutional amendments deal with only one or at most a few issues. Amendment 2 proposes SIX different changes to the State Judicial System, some of which drastically change the way we do things in Alabama.
"Amendment 2 could harm small communities by allowing county district courts to discontinue having municipal courts in cities with populations of less than 1,000.  Municipal courts are typically held at night, making it easier for working people to attend.  Without these small municipal courts, residents would have to spend most of a day at the county seat, losing a day of work or being forced to burn a vacation day for something that now is usually settled in an evening. It also indirectly attacks and defunds the Police departments of these towns, because their city courts are a significant source of revenue to help keep Officers on patrol. This part of Amendment 2 strikes at our small communities, drawing power to the larger county seats.
"Amendment 2 also removes the ability of the Legislature to impeach Judges, making the unelected, unaccountable to the people, Court of the Judiciary as the only body that can remove a Judge from the bench. Every citizen in Alabama should be concerned about this, because it effectively takes away their ability, acting through their elected representatives in the Legislature, to remove a bad Judge from their position.
"Amendment 2 allows Judges to continue working when complaints are filed against them with the Judicial Inquiry Commission.  We understand that automatically removing a Judge just because a complaint has been filed can lead to problems and abuses of the system, but these can be settled in a timely manner by the JIC. The alternative, which Amendment 2 will create, would allow Judges who need to be removed to continue hearing cases, and give them a legal basis for fighting their removal. We believe this has the potential for much more serious problems to arise within our courts.
"Amendment 2 could also defund Constables by removing our ability to serve as Constables while also working in another position with the State or County. Constables are not taxpayer-funded, they are largely voluntary Peace Officers. The fees they collect from their duties as Officers of the Courts allow them to support the expenses of the office such as vehicles, uniforms, and equipment. Amendment 2 also deletes the language protecting how Constables are paid by private court fees, leaving it in question for the appointed Administrator to decide. This could effectively defund the Office of Constable statewide, which removes the protection and services Constables provide in their communities at no cost to the taxpayers of Alabama. Over the last year, at least two Constables were responsible for saving several lives during medical emergencies, Constables in Jefferson County have been helping with traffic control and schools, and one Constable assisted with a large drug interdiction arrest. We feel this is an unnecessary and unwarranted attack on the oldest elected law enforcement position in the nation.
"There are other problems with this Amendment. Amendment 2 mandates that the entire Alabama Supreme Court, instead of the Chief Justice, appoint the Administrative Director of Courts. It would be a change from having a single elected, accountable official being responsible for this appointment to having it done by committee. Once the Administrator is appointed they could, in fact, serve a lifetime appointment.  Amendment #2 would also remove the ability of Alabama's elected Lieutenant Governor to appoint one member of the Court of the Judiciary, giving that ability and more control to the Governor, who already appoints two members.  
"Many of these points are not easy to find, because the forces behind this Amendment have purposefully omitted them from the official documentation provided to the Alabama Secretary of State's office. If for no other reason than this deliberate obfuscation of the true contents of this Amendment, it should be voted down. The people of Alabama deserve better than this attempt by special interests to radically change how our state's Judicial system works, mostly as a smokescreen to hide how they will use it to protect bad Judges, inconvenience small-town residents, and make citizens across the state less safe.
"We urge the voters of Alabama to vote 'NO' on Amendment 2."