Jefferson County constable, Homewood police rescue delirious woman after pursuit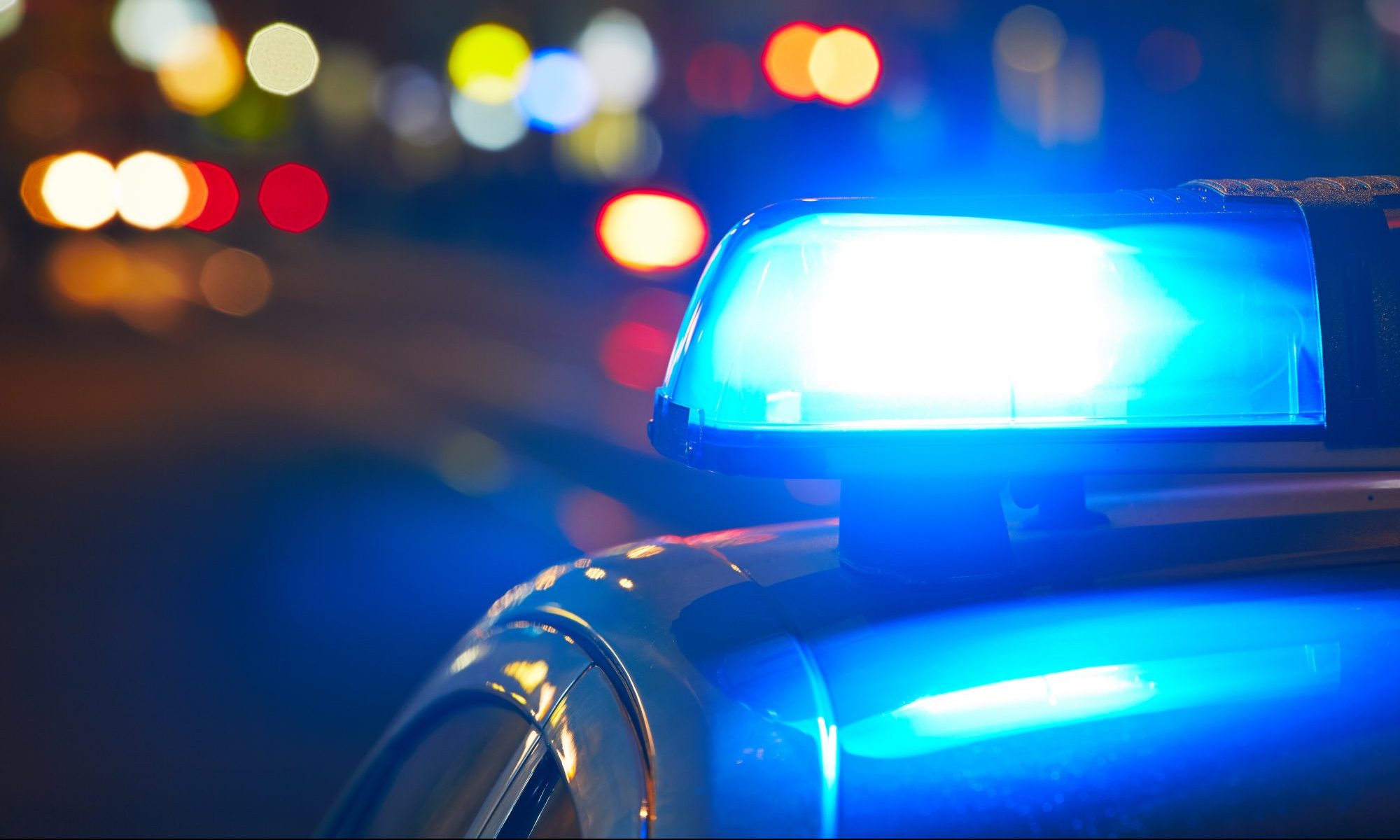 After a multi-car pursuit on the Red Mountain Expressway on Tuesday, Jefferson County Constable Jonathan Barbee and several officers rescued a delirious woman.
The Mississippi woman was reportedly on her way to UAB to treat a condition called encephalitis, a brain inflammation that can cause bizarre behavior.
Barbee first noticed the woman acting strange when the woman approached him while he was doing traffic control for road construction crews in Homewood.
While she was stopped, he noticed her acting strangely. When speaking to her, the woman acted confused and paranoid, saying that she "didn't belong here." She also handed Barbee a business card to an assistant in the Mississippi Attorney General's office.
He saw the woman as a danger to the construction crew and other drivers, so he asked her to pull over. As he called for backup, the woman drove away.
The officers followed her through several streets until finally using a box maneuver to force her to stop south of St. Vincent's Hospital in Birmingham.
No vehicles or property were damaged during this event.
Homewood Fire and Rescue then transported the woman by ambulance to the UAB emergency room for evaluation.
"I detained this woman because I felt she was a danger to the construction crew and other motorists due to her behavior," Barbee said. "When I spoke with her, she was obviously confused but did not seem intoxicated."
Barbee contacted the Mississippi Attorney General's office during the pursuit in an attempt to gather more information on the woman and was told they had no knowledge of her.
He was later told that the woman's mother had already contacted the Homewood Police Department describing her daughter's confused behavior and urging them to look out for her.
Trump Truck and boat parades this weekend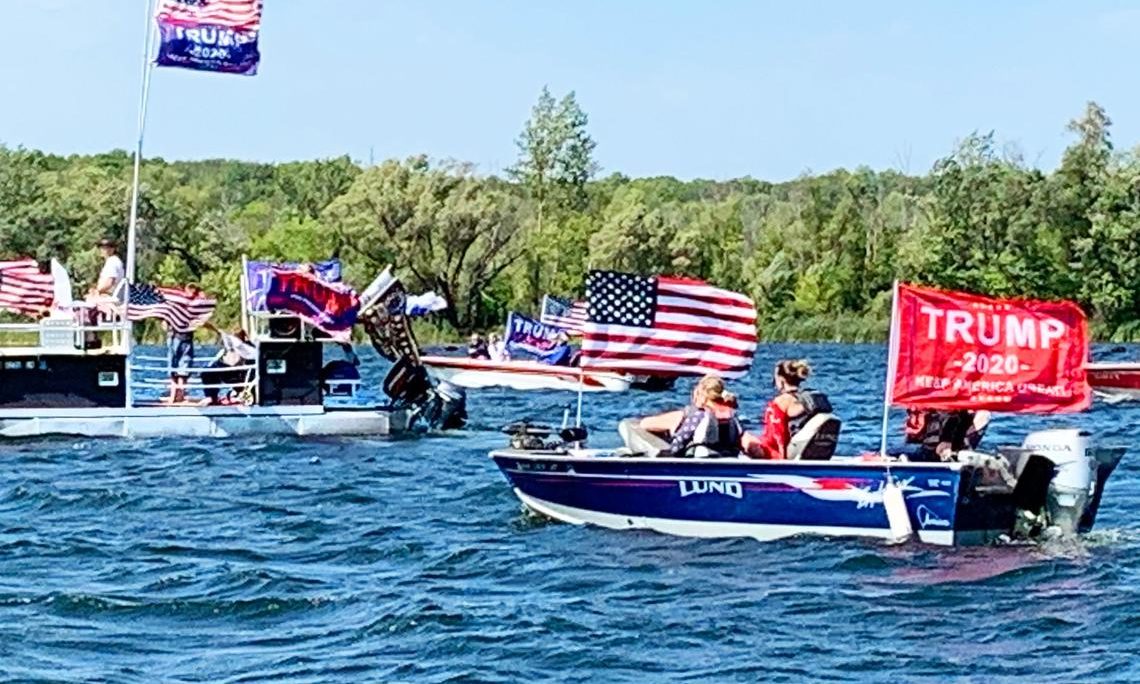 As Election Day draws near, Alabama Republicans are excited about promoting the re-election of Donald J. Trump as President and the election of Tommy Tuberville for U.S. Senate. This weekend two pro-President Trump events are happening in the state. There will be a truck parade from Ashland to Phenix City on Saturday sponsored by the Clay County Republican Party, while there will also be a boat parade on Wilson Lake in the Shoals sponsored by the Colbert County Republican Party on Sunday.
The pickup trucks will assemble at the Ashland Industrial Park in Clay County, 8240 Hwy 9, Ashland. There is a pre-departure rally at 10:00 a.m. central standard time. The trucks will depart at 11:00 a.m. and then proceed on a parade route that will take them into the bitterly contested swing state of Georgia. The Trump Pickup Parade will wind through east Alabama and West Georgia traveling through LaGrange and Columbus before concluding near the Alabama/Georgia line in Phenix City, 332 Woodland Drive, Phenix City at approximately 2:00 p.m. central time. Speakers will begin at 3:00. Trump flags will be on sale at the event.
The Phenix Motorsports Park will be hosting what sponsor hope could possibly the world's largest Pickup Tuck parade in U.S. history that is routing over 50 mile through Georgia in effort to "pickup" President Trump's numbers in GA.
A number dignitaries have been invited to address the Phenix City rally, including Coach Tuberville. Former State Sen. Shadrack McGill, Trump Victory Finance Committee member former State Rep. Perry O. Hooper Jr., and Paul Wellborn, the President and CEO of the largest Family owned Kitchen Cabinet manufacture in the USA are among the featured speakers who have committed to speak at the event.
Entertainment will be provided by: Charity Bowden, an up and coming country music singer who was the runner up on "The Voice". Charity will sing 'I am Proud to be an American' as well as songs from her Voice performances. The McGill Girls will also perform. The three beautiful and talented sisters will be singing patriotic songs in three part harmony. Geoff Carlisle, a professional DJ will be keeping the crowd pumped with music and entertainment.
Following the speakers and the entertainment there will Trump truck-vs- Joe Bidden truck races down the drag strip for the finale.
The Northwest Alabama boat parade will be on Sunday. The boats will gather at 2:00 p.m. near Turtle Point and then the flotilla will parade around the open waters of Wilson Lake til 3_00 p.m.. There will be a contest for best decorated Trump boats.
Trump supporters have held a number of large boat parades across the state to show their support for the re-election of Pres. Trump.
Boat parade sponsors say that this parade will be: pro-American, pro-law enforcement, pro-military.